'I'm terrified of going back to the streets': Coronavirus Shows We Could End Street Homelessness
13 April 2020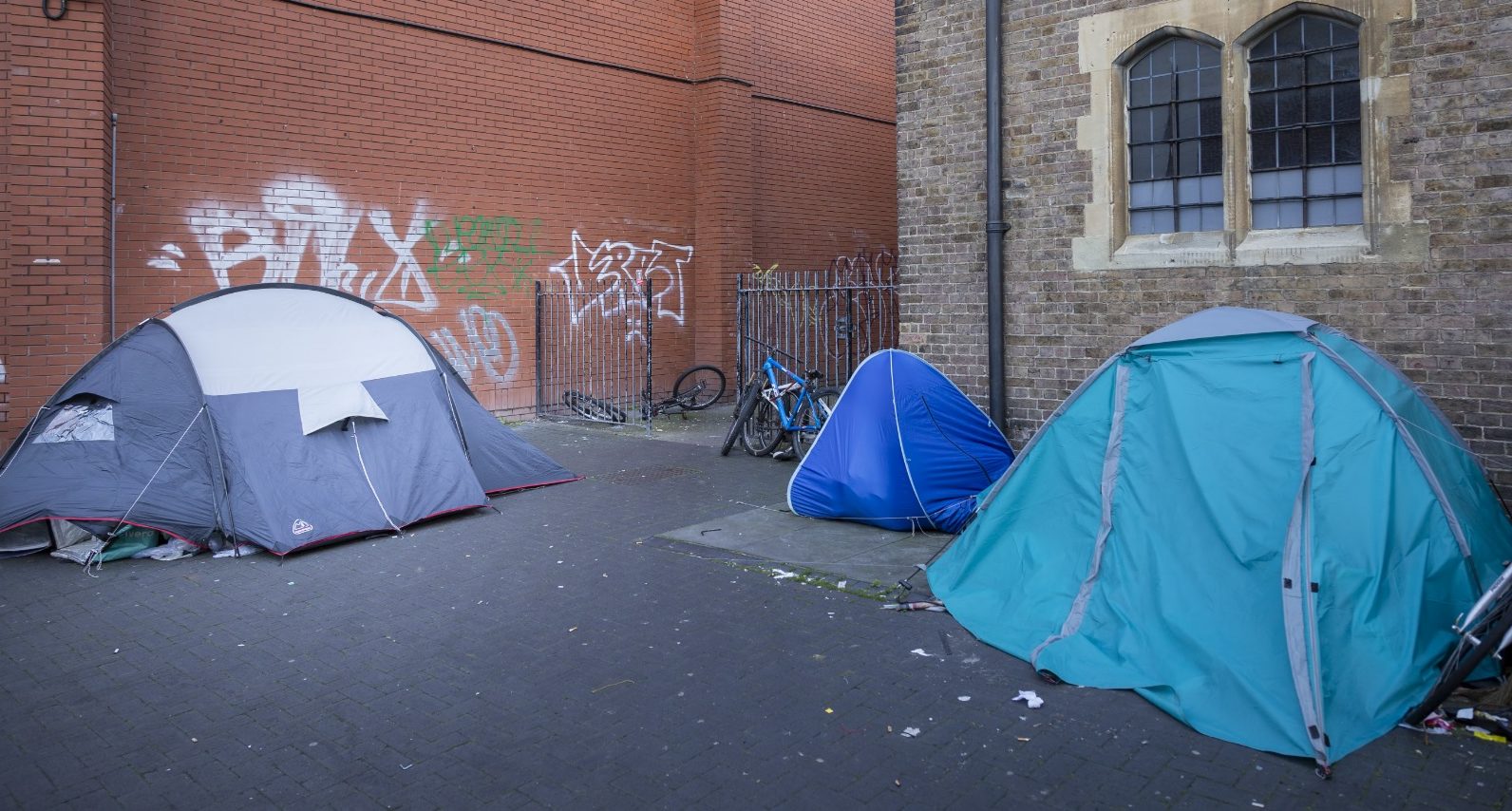 Adobe stock
Until three weeks ago, Alex* was one of 20,000 people sleeping rough and in hostels and shelters in England. 
He has been homeless since August last year, after falling out with his partner and losing his job forced him onto the streets. Over the winter, he stayed in bed and breakfasts for the occasional few days but has spent most of his time sleeping rough. 
But now, as a result of the government's instructions for councils to house all homeless people in a bid to stop the spread of the coronavirus, Alex suddenly has a bed to sleep in. 
'It's nice having somewhere warm and safe.'
Many councils across the country have taken the decision to use now empty hotel rooms in order for homeless people like Alex to be able to self-isolate.
And already, Alex is feeling the positive impacts of having somewhere safe to sleep. "Knowing I have somewhere stable…is an absolute massive weight off my shoulders", he says, "I've got my sleeping pattern back in check, which has helped me feel a bit less stressed out. It's nice having somewhere warm and safe, especially while all this is going on."
Lisa Moodie, who is head of outreach at Spear London, a charity for people experiencing homelessness in various London boroughs, attested to the positive impact it is having on her clients.
"Some are taking this as an opportunity and are already talking about using this time to get their lives back," Moodie explains, "They're getting on benefits, sorting out drug, alcohol, or mental health issues, looking for work, getting housing and actively wanting to engage and gain support". 
For others, though, the transition has not been as easy. "Some of my clients have been in floods of tears, completely overwhelmed by the quality of their accommodation." While others have really struggled, being forced to "cope with the restrictions of four walls."
Paul Atherton, who was sleeping in a terminal at Heathrow airport before the outbreak and is at the forefront of the the #HeathrowHomeless campaign, explains how being temporarily housed in a hotel room has actually been detrimental to his well-being. 
"Ironically, Heathrow gave me everything but a bed and shower. Free power, free wifi, socialisation, security and medical, " he explains, "being in a room that doesn't even have a telephone is actually quite terrifying. I suffer with ME/CFS [chronic fatigue syndrome] so without wifi or a phone, I have no way to alert someone if I'm in trouble."
Councils have made it very clear that this will only be a short-term measure – initially for three weeks. But depending on the spread of the virus, and the government's plan to tackle it, this could be much longer – and if Italy and Spain are anything to go by, it will be. 
Meanwhile, charities across the country are also working hard to provide hot meals and other necessities for anyone being temporarily housed in hotels. 
This has come as a huge, and sudden change for rough sleepers all over the country. Where previously they may otherwise have begged or had food bought for them by members of the public, homeless people are all of a sudden no longer subject to the uncertainty of where their next meal will come from. 
Atherton, however, is quick to warn against romanticising the situation: "Lying down is nice. But we're all doing this for the benefit of society, not for the benefit of us. This is us self-isolating as we had no other options."
'I'm trying not to think about it being taken away.'
But Atherton's case is a particularly unique one and for many homeless people, being able to sleep in the same place each night with regular meals, out of the cold, comes with a sense of security. 
However, given that this ultimately only a temporary measure, many homeless people are being given a dangerously false sense of security. The problem being that the longer the lockdown goes on for, the more accustomed newly-housed homeless people will get to having guaranteed food and shelter.
Inevitably, when hotels and bed and breakfasts reopen, homeless people will be, once again, left without a roof over their heads. And to make matters even worse, there is no timeline on when that will be. The situation with the virus is constantly changing, meaning that their bed and food – and the sense of security that comes with having those basic needs fulfilled – could be taken away at any moment.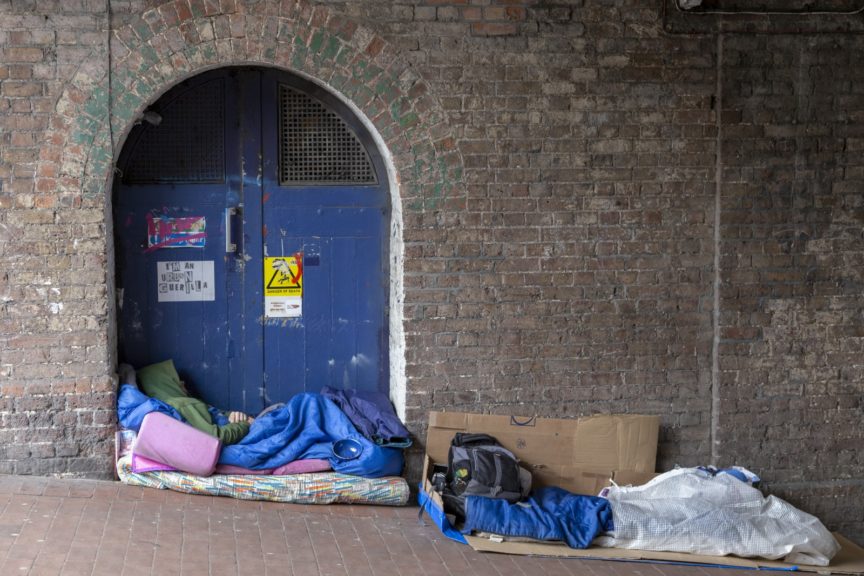 Despite this profound uncertainty, Alex is doing his best not to dwell on his situation: "I'm trying not to think about it being taken away because it's scary," he explains, "I'll cross that bridge when I come to it because no-one is telling us how long it could be. I don't really know how to deal with it."
Just as suddenly becoming homeless can cause psychological trauma, re-experiencing it would almost certainly trigger that distress once again. Homelessness and ill mental health are intrinsically linked. Four in five homeless people experience a mental health problem during their time on the streets, while 40% of those attempt suicide. 
The sudden trauma of being forced back onto the streets would likely cause great psychological distress for individuals who are already extremely vulnerable – and on an unprecedented scale too. 
Ligia Teixeira, the CEO of the Centre for Homelessness Impact explains how traumatic such an event would be for some of society's most vulnerable and emphasises the need to protect their interests and wellbeing far beyond the crisis. 
"The very thought of having to return to their previous situation is likely to be causing a significant amount of anxiety and distress," Teixeira explains, "That in itself should be enough of a reason to make looking ahead a priority."
Moodies agrees: "For some," she warns, "If they return to the streets, it will have devastating consequences, particularly on their mental health."
'Something needs to be put in place.' 
Now is the time for councils to be implementing plans in order to ensure the safety of anyone who is homeless, most importantly aiming to reduce the psychological trauma that would be caused by returning to the streets. 
They must make sure now that there is a long term plan, because the implications, if this situation is not handled with great thought and care, are enormous. 
For Teixeira, the pandemic provides us with an opportunity to reimagine a profoundly flawed system. 
"We have a unique opportunity to end street homelessness now in 2020," she says, "This is a once in a lifetime opportunity to use evidence and data to redesign the system with the needs and voices of people affected by homelessness at its heart."
Moodie echoes Teixeira's sentiment, while also stressing the need for "proper planning" and the creation of new support systems to ensure that homeless people will not be forgotten once the lockdown is over.
Alex also agrees that the system needs to change. "Something needs to be put in place because it will be terrifying going back onto the streets when this is all over," he explains, "Because I'm over 25, there was absolutely no help for me before all this. We need to be given time to sort out our benefits and bank accounts. We can't do it right now because everything is shut."
The coronavirus pandemic has exposed how unnecessary it is that anyone in this country is homeless in the first place. And the government has shown that it has both the ability and the resources available to house the homeless at very short notice.
After the pandemic, the government must therefore make it a priority for permanent housing to be found for anyone housed in temporary hotels. The ability to make excuses is over. What was always suspected, has now been confirmed: there is no reason for homelessness to exist in the UK today. 
As Atherton says, "Never forget that without Covid19 not a single person homeless would have ever been thought about, as has been true for at least the past three decades if not three centuries."
*Identifying details have been changed to protect anonymity
Hannah Green is a freelance writer and activist.