'I feel both furious and vindicated': the Leaked Report Explains Why Labour Didn't Help Me After Grenfell
14 April 2020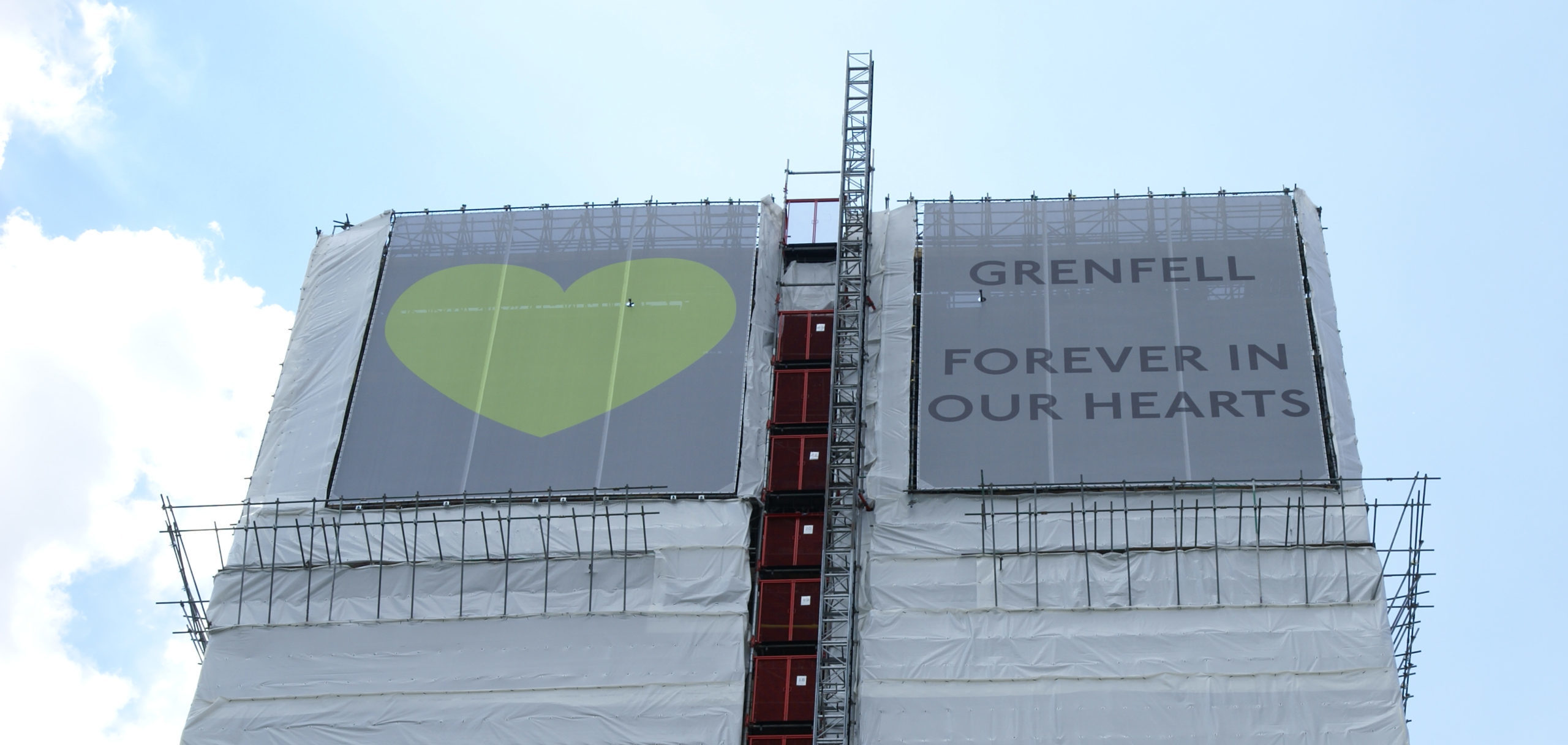 On Saturday night, a report into Labour's handling of antisemitism complaints was leaked, landing with a massive leaden thump in the middle of our Easter pause.
Reading the report as a former Labour MP for Kensington, I felt both angry and strangely vindicated by its contents; angry that a powerful cabal within the party had reduced themselves to name-calling and abusing the people they were supposed to be working for. Our colleagues deserve respect, whether we agree politically or not. How dare these senior Labour figures live off membership fees – which many people struggle to pay – yet treat elected politicians with utter contempt?
But also vindicated to learn that things I long suspected might be happening really were. The actions of a faction within the party to undermine Jeremy Corbyn's leadership, and all those who supported him, have now been revealed to party members and the wider public.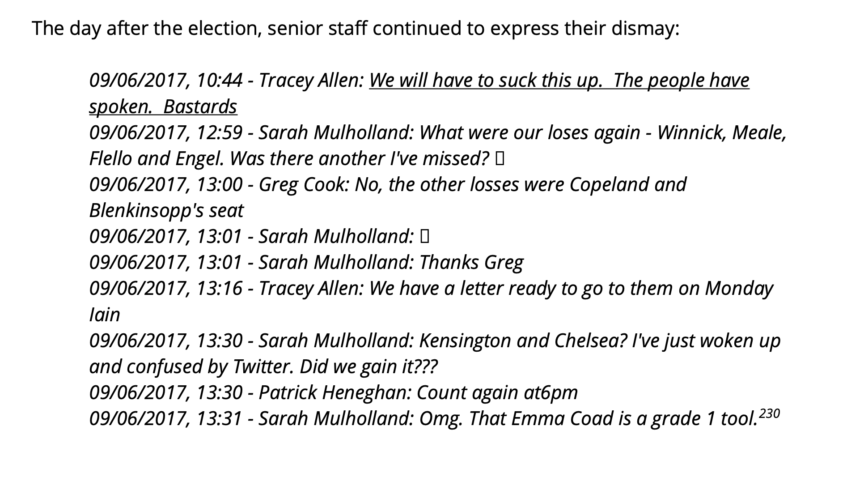 What better time than during lockdown to dive into the reports 851 pages – or rather, in my case, to use the find function to see what was said about me, and some of the hardworking and loyal Labour party members I have been proud to call my friends.
While I wouldn't especially mind being called a 'grade 1 tool' by my political opposition, it is sickening to see it said by the director, at the time, of political services in my own party.
But perhaps what is even more concerning – if that is possible – than the vile sexist and racist comments detailed in the report, is the actions that accompanied them.
According to the report, senior party officials withheld information that could have helped us win the 2017 election, and even deliberately sabotaged Corbyn's attempts to deal expeditiously with complaints, including those regarding the serious issue of antisemitism.
For this alone those involved should be censured and suspended from the party prior to a full investigation.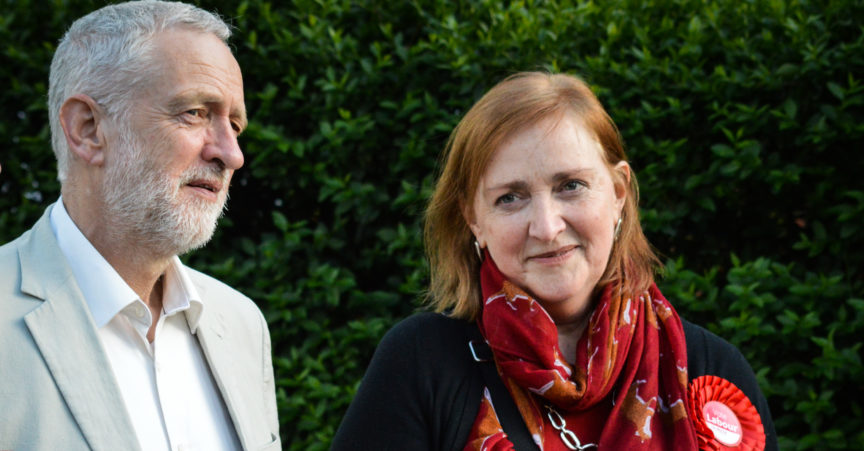 In the 2017 election, I thought Labour HQ failed to provide help with my campaign because the party thought it so unlikely I would win. But even in the last three weeks, when it was clear I had a chance, we still had no assistance from the party at all.
As we were preparing for the fourth recount on Friday 9 June 2017, the leader's office (LOTO) sent us its lawyer to keep an eye on proceedings, and guide us through the process. We had councillors from various other constituencies and an MP as count agents. But nothing from the party itself.
Four days later, when the atrocity of the Grenfell Tower fire ripped through my neighbourhood, I was finally sent help from McNicol's office. However it quickly became clear that this was not the help I had requested; I needed assistance with my casework team, who were struggling to help all those impacted by the fire, but instead the general secretary sent someone to police me. 
I had been going out every day, mostly on my own or with a couple of colleagues. There was no feeling at all at that time that I was in any kind of physical danger. However, on day three while I was addressing a crowd of local people, including a group of very distressed young men, my 'helper' attempted to drag me away, saying "Ian McNicol says you must get out of here".
Out of here? I lived there – and still do. These were my neighbours. 
As a result of that incident, I was forced to dispense of the 'help' I'd been given, and find my own back-up instead from local people I knew and could trust. 
Reading about the contempt in which I was held, it now becomes clear why I was refused any kind of additional help for my casework team.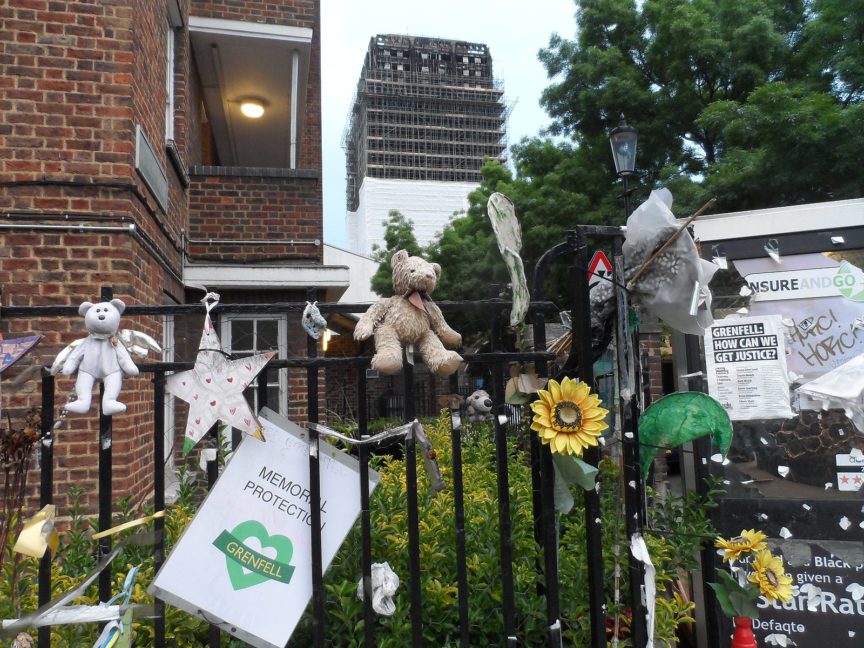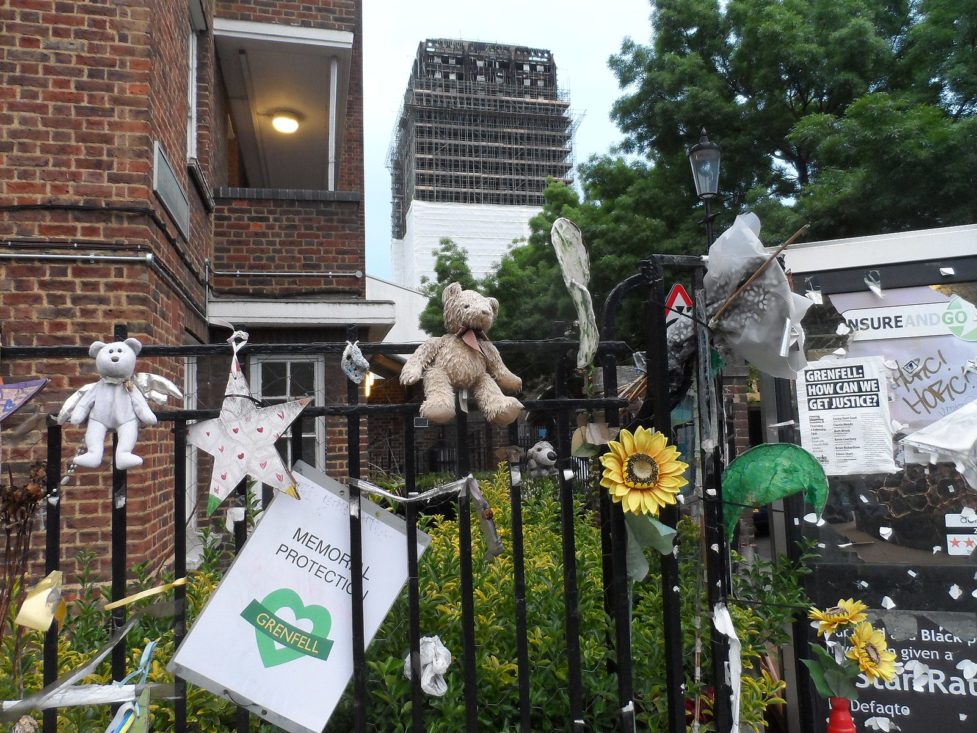 During the summer of 2017, in the aftermath of the fire, I was blessed with an amazing team of volunteers, who took phone calls and listened to the very distressed family members and friends of those who had gone missing, or who had survived the fire and were traumatised.
But when my volunteers dispersed back to work or university, I was left with a gaping hole that could not be filled. We needed more help. But it was refused by the Labour party at every hurdle. 
The possibility that additional support was withheld because the general secretary of my party didn't happen to support my nuanced political views is truly tragic. It still haunts me that we could have averted some of the mental health crises and suicides, if only we'd had more help.
Being out of parliament for now, I have the benefit of distance and can be more philosophical. The notion of having to work alongside some of these pernicious and vindictive officers, who are supposed to serve MPs and not to rule over them, is simply gutting. 
I hope now that Labour's new leader, Keir Starmer, will show that his background in law has equipped him to launch a fair and just response.
I have loyally served my party through thick and thin over 35 years, campaigning for every leader despite differences in policy, because a Labour government always has to be better than the alternative.
I am truly ashamed of what has emerged from the underbelly of my party, but I will be telling our membership – which increased fivefold under the Corbyn leadership – to stay their ground and fight to get our party back on track.
I'm not going anywhere. 
Emma Dent Coad is a Labour councillor and was the MP for Kensington from 2017 to 2019.