We Are Angry Too. But Now Is Not the Time to Quit the Labour Party, We Must Stay and Defend It
15 April 2020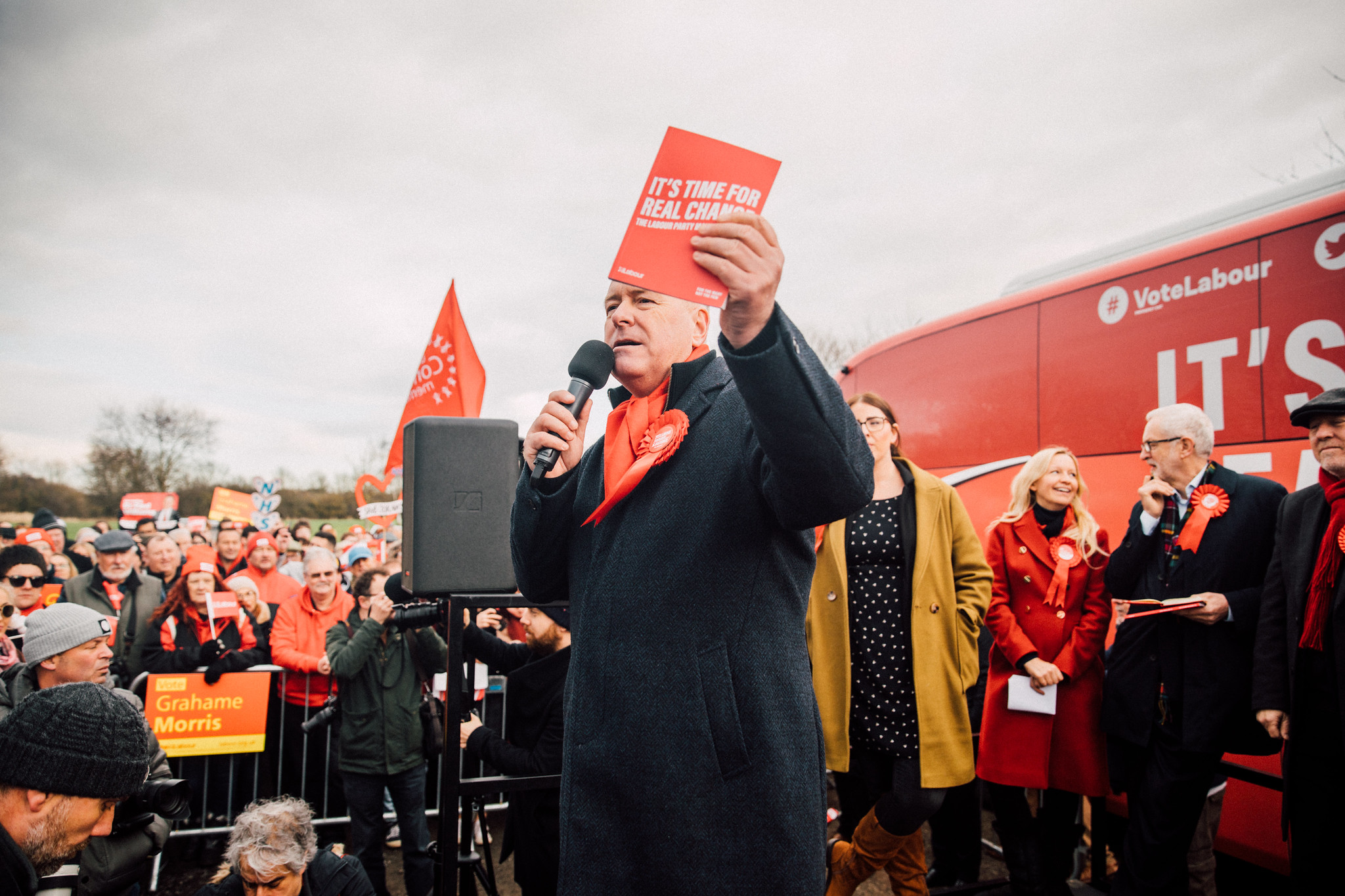 [Jeremy Corbyn/ Flickr]
As a lockdown Easter Sunday ticked its way towards bedtime, an unconventional weekend became an explosive one as the ramifications of an internal report, leaked from inside the Labour party, started to be felt.
The dossier, titled The work of the Labour Party's Governance and Legal Unit in relation to antisemitism, 2014 – 2019, is reported to have been produced as an addendum to the party's submission to the Equality and Human Rights Commission (EHRC), as part of its investigation into our handling of antisemitism, and it should be read as such.
The contents of the report will come as little comfort to members of the Jewish community who will see a litany of failures on complaints, and in reading between the lines may feel the concerns of the community were used as a political weapon.
In outlining the work of the GLU, the report documents an astonishing level of factionalism at the very pinnacle of Labour's paid staff team. At the outset we need to state the party has always had dedicated staff working towards its aims, this report appears to highlight a privileged elite at the very top working against our purpose.
The contents are truly shocking, and many who have read even snippets of email and WhatsApp conversations could be forgiven for wondering whether the largest political party in western Europe really is the place for them. It might feel tempting for those who had already been wavering to rip up their membership cards and to leave. But this would be entirely the wrong thing to do.
This report lays bare what many of us knew all along. Not only were senior members of the parliamentary Labour party (PLP) moving heaven and earth to destroy our electoral chances under Jeremy Corbyn, but a self-serving clique right at the top of our organisation were sickened by the prospect of a Labour government that had even the faintest progressive slant. The wrecking role of many in the PLP over the past few years has been abhorrent, but at least each of its members could claim, however spuriously, to have their own mandates to challenge policy. No such mandate could be claimed by anyone in highly paid specialist roles in the party bureaucracy.
[Jeremy Corbyn/Flickr]
When Theresa May called the General Election for June 2017, Labour was more than 20 points behind in most polls. A monumental amount of time, effort and energy was poured into that campaign by Corbyn, his shadow cabinet, party members, trade unions and party staff. In the end we missed out on the keys to Downing Street by a hair's breadth. We denied the Tories an overall majority, won almost 13 million votes and achieved the biggest increase in Labour's share of the vote since 1945. All of this it would seem was achieved despite the actions of our most senior staff members.
That hundreds of thousands of pounds seems to have been directed towards the chosen sons and daughters of these unelected bureaucrats via a shadow elections operation at Ergon House, regardless of how safe their seats may have been, is an extreme cause for concern. We will be writing to the Labour leadership to outline these concerns in the near future. However what is really difficult to take is that dozens of candidates and indeed some sitting MP's fell just short of victory. Just imagine what could have happened if the effort and intelligence of those at the top had been channelled into actually winning.
But to focus solely on the election in 2017 is to do great disservice to what went before. The disdain of some senior members of staff for Ed Miliband and Andy Burnham is palpable, but from the day Corbyn was elected in 2015 it is apparent that they did everything in their power to undermine his leadership. When we think back to the Copeland by-election, to mayoral elections and to hundreds of council candidates who failed to be elected, it is difficult not to wonder what could have been?
It is difficult to do justice to the anger we feel at the revelations exposed by this leak. Not only were well-paid party apparatchiks undermining us electorally, they were allegedly also engaging in bullying, misogyny and racism, and using the party for financial gain whilst working against its interests. It is breathtaking that one staff member, who described the party as "a dying brand", was reportedly advised that she would "be entitled to a decent chunk" of redundancy and that it was "worth staying for it even if it means coming into the office & doing nothing for a few months" by a senior executive.
As former joint national campaign coordinators, we have perhaps more reason than most to feel betrayed by the contents of the report and the behaviour of the very most senior of party staff. But it is precisely because we are so aggrieved by this report that we and you must stay to see this through and to ensure that the light that has been shone into the darkest reaches of the Labour party disinfects it.
We welcome the inquiry promised by Keir Starmer and Angela Rayner. Furthermore, we welcome the promise that its terms of reference will be set out by the National Executive Committee, made public, and that it will be conducted in an independent, professional and rigorous manner. However, whilst we fully agree the circumstances behind the reports leaking must be investigated, we caution against the focus of this inquiry being on anything other than the grotesque levels of entitlement exposed by its release.
So for those who have questioned their membership, we urge you to stay. This is your party.
We must ensure that we never allow a rogue, entitled, aristocracy of unelected party managers to overrule democratic decisions with a sneering hatred of those who made them. The lessons from this report must be learnt and one of those must be that it is possible to win with a message of hope and fairness.
Whilst more steps will be outlined in the coming days and weeks, let us start by organising behind a unified left slate for the upcoming NEC elections. We must ensure that the mistakes of the past are never repeated and the flame of a socialist Labour Party is never extinguished.
Ian Lavery is MP for Wansbeck and was chairman of the Labour party until this year. Jon Trickett is MP for Hemsworth, a seat he has held since 1996.