The Burner Episode #223: Comrade Starmer Steps Up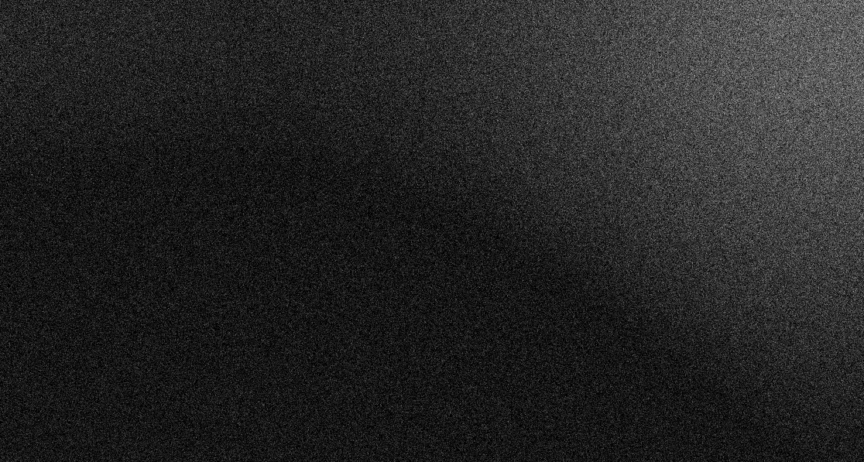 Keir Starmer took on his first PMQs yesterday: Ash Sarkar asks what we learned about his strategy. What's changed since Corbyn? Plus, experts and NHS workers ask you to #ChantforPPE
Transcript
Good morning. This is The Burner. I'm James Butler and it's Thursday April 23. We are still in lockdown.
So, parliament returns and Sir Keir goes to the dispatch box and to contemplate that let me hand over to Ash Sarkar.
Here's Ash Sarkar
AS: Hello, it's Ash here. Once more taking over from James while he steers his house boat through the Thames estuary and beyond to disburden the galleons of Spain of their gold and tobacco. Don't worry, all acts of piracy have been committed in strict accordance with social distancing guidelines and captain Butler will be back to helm tomorrow's Burner with a firm hand on the tiller.
Before we get into the meat and veg of today's episode, I'd just like to talk briefly about a campaign launched by a group of 80 doctors, nurses, and other health workers through a letter published by Novara Media.
Signatories include Richard Horton, editor of The Lancet, Fiona Godlee, editor of the British Medical Journal, and Anthony Costello, professor of global health at UCL. You can read the full letter online at novaramedia.com.
These 80 signatories are asking for PPE provision for every worker who needs it, mass testing and contact tracing, total government honesty, better paying conditions for low wage frontline workers and an end to visa and eligibility checks for migrants.
In order to demonstrate public support for their cause, they're asking for people to chant for PPE tonight. So, at 8pm when you're out on your doorstep applauding or bashing pots and pans, chant "give them PPE" and share a video using the hashtag #GiveThemPPE. You can use any chant you like, I'll be doing it to the cadence of Ooh Ahh Cantona, personally. So that's chanting "Give them PPE" at 8pm tonight on your doorstep. It's not like you're going anywhere else.
Parliament and the devolved assemblies all got back to business this week, helped along by digital meeting software and dress codes and advising that all participants keep things formal – from the waist up at least.
But before we turn our attention to the goings on at the palace of Westminster, let's see how the Welsh Assembly were getting on with their meeting with the virtual Senedd. Warning for those of a sensitive disposition, [there's] strong language in this clip:
Vaughan Gething: I'll tell you what, I don't know what [inaudible] Jenny Rathbone. What the fuck is the matter with her?"
Elin Jones, the assembly's llywydd: I think Vaughan Gething needs to turn his microphone off. Vaughan Gething needs to turn his microphone off.
AS: What you heard there was Welsh health minister Vaughan Gething demonstrating for the good of the realm why leaving your mic on during a conference call may cause injury and embarrassment. The [assembly] member for Cardiff South and Penarth turned the air blue and his face red with some choice words about one of his own backbenchers. One can only hope that Ian Lavery similarly forgets where his mute button is next time an ex-Bullingdon member rises from the Common screen benches.
He's here, he's Keir, get used to it.
Yesterday was the first of Sir Keir Starmer's appearances at prime minister's questions. The newly minted leader of the opposition was up against first secretary of state Dominick Raab, while Boris Johnson recovers from a debilitating bout of coronavirus. After his election to succeed Jeremy Corbyn, Starmer pledged not to oppose merely for opposition's sake. This was, of course, greeted by the usual custodians of sensible politics as the return of real opposition. But the demand from the left has been for a more robust style of leadership.
Take this from John McDonnell, who joined Michael Walker on Tysky Sour earlier this week:
John McDonnell: Look, you're going to get criticised. People are already saying that this is partly political, that it's about opposition for opposition's sake. And I say no, it isn't actually. People are out there dying; people are really suffering and we've got to call it out. I think now we're at that stage where we need to call it out much more thoroughly and more directly.
AS: So, how did Sir Keir synthesise the dialectic of The Observer's armed Twitter wing on the one hand and socialist campaign group on the other? Constructive opposition was the new [inaudible] chosen watchword of yesterday's PMQs. And while Keir Starmer wasn't what you'd call bloodthirsty, he gave an assured performance and demonstrated a diligent eye for detail at the dispatch box.
But don't just take my word for it. According to talkRADIO's Julia Hartley-Brewer, Starmer's questions were put with "forensic accuracy". BBC Newsnight's Lewis Goodall described him as "forensic and measured", whereas Huffington Post's Paul Waugh went for "focused forensic". The new shadow justice secretary David Lammy praised Starmer as "fluent, sharp, direct, forensic". Luke Pollard MP [said] "powerful and forensic" and Bradford West's MP Naz never-wanted-to-be-outdone Shah, pumped for "powerful, forensic and direct". Peter Kyle complimented Sir Keir's "constructive, forensic, effective PMQs". Jo Stevens said "penetrating forensic questions" and, lastly, alleged comedian Ayesha Hazarika noted warmly the new Labour Leader's "focused, forensic intelligent questions".
What can we take from this? Well, politics Twitter has learned a new word and they're very pleased with it indeed.
Uninterrupted by the usual jeers and splutters due to the Commons' implementation of social distancing measures, Keir Starmer got an unusually fair hearing, but it's also the case that both his scripted interrogation of government policy and improvised repartee got the better of his opposite number Dominic Raab.
Dominic Raab: He rightly raises the crucial issue of testing, which is going to be an incredibly important part of our strategy for transitioning from their current social distancing measures. But I do have to just correct him that our capacity for test is now 40,000 per day. So I think that isn't it…
Keir Starmer: Thank you very much, first secretary. Thank you for his kind comments. I didn't need correcting because I gave the at the figure for the actual tests a day. The first secretary says that there's capacity for 40,000 tests a day and I think it's really important that we fully understand what the first secretary just said, because that means that the day before yesterday, 40,000 tests could have been carried out but only 18,000 tests were actually carried it out. Now, all week I've heard from the frontline, from care workers who are frankly desperate for tests for their residents and for themselves. They would expect every test to be used every day for those that need them. So there's clearly a problem. Why isn't the government using all the tests available every day? Mr Speaker, on Monday, Manjeet Singh Riyat – an A&E consultant at the Royal Derby hospital – sadly died of coronavirus. He, I think, was the first sick A&E consultant, respected widely across the country [and was] instrumental in building up Derbyshire's emergency services. He's sadly just one of the many frontline health and social care workers to have died from coronavirus during this crisis. So, can the first secretary tell us how many NHS workers have now died from coronavirus and how many social care workers have now died from coronavirus?
Dominic Raab: Can I just say I entirely agree with the broader point he makes, which is that as our key workers – whether they're in the NHS, whether in social care, who are fighting for us, tending for the most vulnerable in our society – [they] need the full support. That's why it's so important that we ramp up the testing and PPE deliveries. On the latest figures, my understanding is that 69 people have died within the NHS of coronavirus. Now, I don't have the precise figure for care homes [as] they're more difficult to establish in relation to care home workers, as opposed to care home residents. But I think we can all agree in this house, every one of those is a tragedy and that can only double down our efforts to tackle this virus and do everything we can to support those amazing workers in the NHS who are delivering so much to take the battle to the coronavirus.
Keir Starmer: I thank the first secretary for giving us the figure in relation to NHS workers. And, of course a tragic case, each and every one of them. I'm disappointed we don't have a number for social care workers, and I put the first secretary on notice that I'll ask the same question again next week and hopefully we can have a better answer.
AS: After 15 minutes with Sir Keir, Dominic Raab had the distinct look of a marketing manager being asked to justify to external auditors just why several receipts from Spearmint Rhino have shown up in his expenses claims. So, will his ease at the dispatch box benefit Starmer at the ballot box? It's a long time until the next scheduled general election. And while the elaborate rules governing decorum and style in parliament have remained remarkably intact since the days of Thomas Erskine May, what it means to be an adept political performer has changed a lot in the last few years. Jeremy Corbyn stole a majority in a snap election everyone thought would annihilate him. Boris Johnson polled better on the NHS in an election where children were pictured sleeping on hospital floors. The Brexit cultural positioned an Eton educated Bullingdon dilettante as a more credible voice of working-class interest than someone who wanted to build council houses and raise the minimum wage. The protectors of democracy were seen to be those who prorogued parliament… The list is long, but you catch my drift.
In the post referendum era, the prevailing forces of politics have been counterintuitive and consistent in upending received wisdom about how things really work. How things might then emerge in a post-Covid landscape is anybody's guess. It may well be that Keir Starmer's loyally eye for detail is precisely the right vibe at the right time, but it's worth remembering that the appeal of Boris Johnson has been his ability to confound the constraints of procedure with the bounding bluster of British exceptionalism. It's optimism married with callousness. Feelings don't care about the material facts of your existence. The test for Keir Starmer is whether he is able to be as astute a reader of public emotion as he is one of government papers.
Oh, what's my favourite moment at the dispatch box? Glad you asked. [It's] got to be the 2015 autumn budget debate: McDonnell versus Osborne.
John McDonnell: To [inaudible] comrade Osborne with his dealings with his newfound comrades, I brought him along Mao's little red book. We must learn to do economic work from all who know how. No matter who they are, we must esteem them as teachers, learning from them, respect them conscientiously, but we must not to pretend to know what we do not know. I thought it would come in handy for him and his new life.
What do you reckon James?
JB: Well, that is very much a high point for me – although, I suspect if I were John's political adviser at the time I would have held him by his lapels and made sure he didn't go into the chamber with chairman Mao as a prop, but it was very funny.
Such a pity too that Osborne continues to have a role in public life as editor of [the] billionaire propaganda rag, The Evening Standard. He has also been all over the place saying "Hey, you know what? It looks like the state is spending again and you know what would be really helpful here? Austerity!" No thanks, George. At least Cameron had the decency to retire to his shed.
In fact, my favourite moments in the Chamber over the Corbyn leadership were the moments which were initially much derided by the lobby, but I actually thought when they were done "well, [that] could be pretty powerful". Those were when Corbyn decided to use his position at the dispatch box to channel the questions of ordinary people into the Chamber. So, Max from Epsom might ask about buses or Sue from Toxteth about childcare. Now, I assume some third-rate parliamentary sketch writer made a joke about Vlad from Moscow, but as I'd rather bathe in acid than read my sketch writers, I don't remember. But, when it worked, I thought it was actually a pretty touching model of what politics could be and perhaps should be. [It] stressed where the concern of the Labour Party's leadership should be, with the voices of ordinary people being lifted up and channelled to challenge power and demand change.
Don't underestimate, by the way, how difficult that is to do in that place, with its murals of the great and the good and the weird, [the] distracted and surly mood in the Chamber. Nye Bevan knew that too. He called the Commons "the most unrepresentative of representative assemblies, a social shock absorber place between privilege and the pressure of popular discontent." One to remember, perhaps for the new Leader when he figures out how to act there.
Headlines today
All right. What else is going on today? The Times says the government is to recruit 15,000 contact tracers as Britain appears to be shifting towards the South Korean approach. [This] just a couple of weeks after the government health experts told us mass testing was not appropriate for the UK and South Korea was "a very unusual case". But looks like we're heading there anyway. We're going to see testing and tracing perhaps becoming a new norm over the medium term, especially as hopes for a vaccine still look a long way off. There are also questions about masks and their use, which will apparently be the subject of government advice later today.
Those of us who were in a former life prone to going on demonstrations, with a carefully chosen array of face coverings, might find that next phase a good deal easier than most. There is a surprising array of black scarves still in the back of my wardrobe.
Tory backbenchers press for opening up the economy as soon as possible, putting business over life, of course, as many of them do. Uh, that's the main political dividing line in the Tory party right now. How such an opening up might actually happen will be the subject of real speculation as well – you know, how to have staggered opening times to avoid rush hour congestions and so on.
Otherwise, the ONS published a study on the economic impact of the coronavirus this morning.
Vince Cable revealed a fondness for Lenin on Twitter last night. Lockdown is really getting truly weird. It was, of course, big Vlad's 150th birthday.
Labour's NEC meets today to thrash out the nature of its response to that leaked report on the government's unit and its approach to antisemitism.
Do pop over to Novara Media for that open letter.
Do as ever get in touch, I'm on [email protected] Otherwise stay safe, stay home, wash your hands and don't be a prick. This is The Burner. My thanks to Ash. I am back tomorrow.