The Burner Episode #224: Covid Conspiracy Theories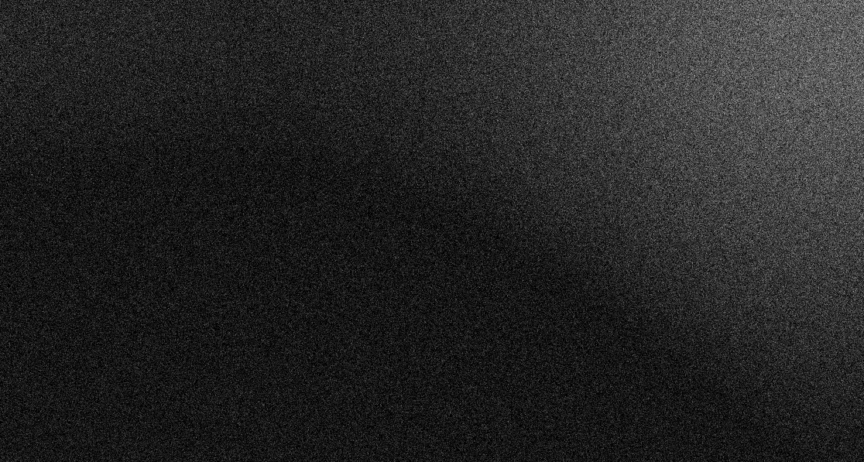 From 5G to bioweapons to "globalism", the pandemic provides ample material for conspiracy theorists. James Butler asks: why? And does it tell us anything about the nature of politics?
Transcript
Good morning. This is The Burner. I'm James Butler and it is Friday April 24. We are still in lockdown.
[You take the red pill, you stay in wonderland and I'll show you how deep the rabbit hole goes…]

Conspiracy theories in politics are this curiously conjugated expression. The intensity of which depends on your distance from the target – much like propaganda: I write [inaudible] and impeccable truth. You write from a particular political perspective. He writes blinkered propaganda.
It's just so with conspiracy theory, I raise important questions which need to be answered. You over read the details. He is a lunatic conspiracy theorist.
That's not to say, however, real conspiracy theorists aren't out there, and a pandemic crisis is the perfect place for them to flourish. That's not completely new, of course, pandemics have always invited some pretty bizarre responses and paranoia and proto-conspiracy theory have always been among them often breaking down, of course, along ethnic or nationalist lines.
One of the immediate explanations for the pandemic in the US a century ago in 1918 was that there was an immediate rush to blame German submariners for what became known as the Spanish flu. The habit is however older than that as well. One of my favourite historians, Carlo Ginzburg, points out that during the 14th century [there were] witch hunting crazies and Jews and lepers were persecuted on the basis of a conspiracy theory. Jews acting on behalf of the Muslim Prince of Granada has bribed the lepers so that they would contaminate public fountains and wells in order to kill the Christians. This was the conspiracy theory at the time. It's an astonishing example, it so sharply brings into focus some of the recurrent features of conspiracy theories: even now, some 700 years later, a viral bioweapon (leprosy) and contamination (contamination of drinking water), a sinister force, (plotting the downfall of Christian civilization, in this case, a Muslim Prince) and, of course, the [inaudible] trope of so many conspiracy theories: an antisemitic obsession with Jews.
So, how far are coronavirus conspiracy theories rocking the world around us? Well, they're certainly spreading in the digital underground without necessarily being so visible. Thus, there are restrictions that WhatsApp has been placing on how many times a message can be forwarded; recurrent debates about the publishing responsibilities of platforms like Facebook or Twitter play into this as well.
There's definitely a strong boomer conspiracy theory element to it – like pixelated graphics about 5G shared by your eccentric uncle perhaps, [but] it's far from just limited to that. Typically, we look at the United States to see the worst examples of this, and of course there are plenty to pick from. People like to reach for Richard Hofstadter's very famous text, the Paranoid Style in American Policing, when talking about conspiracy theories.
[While] I'm not so sure it's uniquely or particularly [an] American phenomenon [but] if it once was, it has become instead now a global phenomenon. If there is something distinctive about American politics, it's that the dividing line between popular theory and practicing politician is much weaker, if it even exists at all. Generally, elsewhere, including here, politicians who might believe in conspiracy theories generally dodge actually mentioning them in public life.
It's certainly widespread, however, and prevalent enough among the wider British populace, to lead to some people attacking and trying to burn down what they think are 5G masts. Which they, in turn, believe are something to do with the coronavirus. And when it gets discussed on TV, you get people like Eamonn Holmes saying something like this:
Woman: And [there's] this rumour [which] has been spread so far and wide, and has been so convincing to so many people, that there's been some 30 acts of vandalism and arson; damaging essential telephone equipment, which is just worrying. This infrastructure is so needed at the moment, and people are going around and damaging it because of some rumour that is circulating. It's not true and it's incredibly stupid.
Eamonn Holmes: The only thing… I totally agree with everything you're saying, but what I don't accept is mainstream media immediately slapping that that is not true, when they don't know [if] it's not true. No one should attack or damage or do anything like that, but it's very easy to say that it's not true because it suits the state narrative. That's all I would say as someone with an inquiring mind.
JB: Now is this different to how it used to be? That someone on a mainstream TV show resorts to one of the standard rhetorical devices of conspiracy theorists? "There are questions to be asked…" Not necessarily. The idea that there was ever a clear bright line between the two isn't easily supported. It's also hard to resist the idea that things are ever increasingly blurred and, at the lowest level, the kind of shrug which says "there's a lot we don't know", or perhaps, "well there's a lot they won't tell us" is not even wrong, but then it spins out into sheer weirdness at this lesser level.
For instance, conspiracy theories which link the coronavirus and 5G towers are just cases of misapplied cause links. Like with every major technological advance, there are people who are convinced that it will make people very, very sick – just as people did with the original mobile phones for instance, which was supposed to give us all brain tumours. Or perhaps like those people who thought, many decades ago, that trains traveling at 30 miles per hour would asphyxiate their passengers.
The thing is they don't stop there. Some darkly allude to 5G masts being used for some kind mind control or construct a more elaborate causal chain. The initial sickness, which either is or isn't caused by 5G, is nonetheless an opportunity for globalists – which sometimes means socialists, sometimes means Jews, sometimes means both at once – to mandate vaccinations, which will, in turn, allow Bill Gates or possibly someone else to complete his plan to inject people with microchips. Thus, bringing about a new world order or global population controller, or some other unspecified but equally baroque and sinister end.
So, coronavirus just gets rolled up into the standard "trustee new world order" conspiracy theory, but it's not marginal this idea, not marginal at all. It's promoted, for instance, by Laura Ingraham, a Fox news presenter with pretty much a direct line to the US president. This tells you, I think, one thing about conspiracy theories [and that is] that they are pretty capable of absorbing and reframing real world events, slotting them neatly into an already existing structure.
Coronavirus here exists primarily to be used as a sign of some deeper conspiracy rather than its own particular unique emergency. There are lots of other conspiracy theories floating around as well. In the early days, the coronavirus was just a pretext to undermine Trump and that it was all fake. A theory that's now mutated into an insistence that it is all fake because there aren't any videos or recordings coming out of overloaded hospitals, despite in this case, the most famous advocate of that particular conspiracy theory filming a video outside of New York hospital where one of the most disturbing images of the pandemic was captured of bodies being loaded into a refrigerated van as the morgues had run out of space.
But, so what about any of this? Do they matter? Anyone who's been a long-time listener to Novara knows that I'm interested in conspiracy theories, not for their content, but for what they say about the societies which generate them. They are interesting cultural artefacts which tell you something about the obsessions and fears of a particular society. Often the kind [of fears that] aren't explicitly articulated elsewhere and they rarely show societies in a flattering light, or any kind of flattering lights at all.
You might pick up something that Hofstadter says about American conspiracy theory, which takes every instance of government incompetence or screw up and finds inside them a moment of deliberately calculated treason. And you might say, looking at the recurrence of this idea throughout the history of the US, [that] maybe this is about fear of a fractious and very fragile state – at least in its beginnings in the 18th century, [a terror] about [the state] being undermined or attacked or collapsing.
But you might also say that one of the attractions of this kind of theory to contemporary conspiracy theorists is that it alleges actually some serious and very brutal competence right at the very heart of government. Under what looks like incompetence, there's actually a very powerful order. Even if it's also sinister and terrible and in hazy ways evil. [In that way] the coherence and malevolence attributed to the conspiracy here has a whole host of consolatory functions; to avoid, for instance, having to actually embrace the more terrifying possibility [and that is] that politics and government really is that dysfunctional or that the blame for it lies somewhere else entirely.
They're all around you…
When you start to think of this stuff, not just as something that offers a useful diagnosis but [as something] which is attractive because it offers consolation, its attractiveness starts to make a lot more sense. It's not just in the normal sense, for instance, that it explains why you're unhappy or why your poor – because the group of powerful people want to keep you that way and those are the people that you should hate. It's also a consolation because it robs the crisis of its specificity. It makes it about something else, so you can avoid having to face up to the sheer miserable horror of it undiluted.
Of course, [this also] loops into all sorts of other ongoing crises which wreck our current life. For instance, [it loops into] the crisis of political motivation in which any political argument made publicly is actually understood as secretly motivated by some attempt to private enrichment – especially if that argument is made from the left. [It also loops into] a similar crisis of expertise where any expert contribution is undermined by seeking some other motivation behind it, most often a motivation from political affiliation, for instance. It also loops into an ongoing and long-simmering crisis over scientific reason itself and its role in public life.
Above all, though, I think there's something interesting conspiracy theory does to the question of political reason itself. And it's why, by the way, partisans of the extreme centre like talking about conspiracy theory. It's because conspiracy theories can be used against any application of political reason which tries to think about social structure – as expressed through relations between groups with strongly defined interests. So, any talk of capitalism or class interests can be derided as a conspiracy theory because it talks about group interests.
We even raised the question of structure of collective volition or agency. There are a couple of things to say here. One is that, well, when it comes down to it, sometimes there really are conspiracies by people in power – just think of the Nixon White House for instance, or 30 years of post-war Italian political history from Operation Gladio to Propaganda Due, to the Rosa dei Venti and fascist coup mongers. No matter that these are generally rather smaller than conspiracy theorists generally think and really very different to how they think they operate. It's not unthinkable that people in power conspire, insofar as they make political plans together and do so very often in ways that try to circumvent democratic scrutiny. Lots of politics is about that. [But] I think it's more dangerous though when it becomes an excuse to simply junk any idea of collective agency or structure. And, as some liberals, do suggest that, for instance, Marxism is just another exercise in conspiracy theory. Instead, any kind of attempt to analyse things in terms of groups or classes, tends inevitably to conspiracy theory. In fact, we are all merely atomized individuals, rational consumers, choice maximisers, we can only be honestly thought about in such a way.
I'd flip it around perhaps and say that conspiracy theory is an exercise in warped or truncated political reasoning, one which insists too much on agency perhaps, or [one] ends up settling on approximate cause or a false cause rather than trying to get back a few levels deeper in explanation. But this is weirdly vertiginous territory, of course.
American writer Thomas Pynchon wrote in Gravity's Rainbow back in the 1970s: "If there is something comforting – religious, if you want – about paranoia, there is still also anti-paranoia, where nothing is connected to anything, a condition not many of us can bear for long."
You might find instead just how intensely politicised, narrativized and spun even the most technical of technical advice can be.
Last couple of things on this before we move on from the conspiracy fog. I do think this matters because the political leadership of the United States right now is really prone to this stuff. Whether that's Trump talking, as he appeared to last night, about injecting Dettol or huffing bleach to defeat the virus, we're at a more prosaic level: that the lockdown is a plot by the United Nations, the World Health Organisation, George Soros – or whichever other bogeyman, usually with an antisemitic twist – can be found.
That's increasingly popular on right-wing new sites and channels. It's usually only very vaguely alluded too, but I don't think you can get inside the popular imagination of the right and, we have to be honest, a substantial and growing portion of the electorate without thinking about this stuff. And while some optimists have seen in coronavirus an opportunity for scientific expertise to return to a position of esteem, those of us of a more pessimistic bend, see it as the kind of crisis when we're certainly perfectly suited to conspiracy mongers. I'm certainly very sceptical of the idea that there will be any kind of cultural return to expertise. You might find instead just how intensely politicised, narrativized and spun even the most technical of technical advice can be.
The final thing is this, I think has always an interesting line in conspiracy theories between the dark and the joyful or the optimistic. All the coronavirus conspiracy theories are pretty dark. They're about deliberately engineered death, about bio weapons, about global control; even the most optimistic and the most consolatory – this sort of Baroque and highly ramified qua non conspiracy theory which is basically a far right conspiracy theory reframing the Trump presidency as a complex secret battle conducted by Trump against establishment criminals – is framed around a very miserable premise where the world is a very dark place.
Indeed, this tell us something about our current moment and our current anxieties. I think it might be instructive to compare the more optimistic premise of, say, some late 90s conspiracy theories where cosmic aliens want to expand the minds of the human species and help us evolve towards freedom, but are being stopped by conspiracy of those empower – black helicopters circle around military temples in Roswell. However powerful the government in those theories, the ultimate premise is optimistic. Humanity moves towards freedom and the universe wants us to, something perhaps we could do with right now.
Headlines today
In the absence of being beamed up and back firmly on the earth of British politics, here's what's going on today. As the government shifts towards a testing and tracing strategy, the UK has several huge logistical problems in making that work. Not at least on the training front. Fingers have rightly, of course, been pointed at austerity in public health as making this a good deal harder than it needs to be.
Just for an example of this, a story emerges of the failure of one testing center run outsourced – perhaps inexplicably – to the accountancy firm Deloitte at Chessington World of Adventures, in Surrey. [The theme park] is currently a drive-through testing centre and has lost or mixed up results belonging to NHS staff. Perhaps that's just a consequence of the way in which government is done in Britain, [of] its passion for outsourcing. It would be bleakly comic, were it not also so dangerous and come to think of it that's a good line for the state of government in Britain too.
Chris Whitty is to be grilled by the health committee this afternoon with questions on testing masks and exit strategy likely to ensue. But perhaps the real questions for me, if anyone can properly ask them, are about the shifts in strategy, what prompted them and when?
Lots of real brown-nosing in the right wing press this morning about Boris Johnson's vital energy and return to work, which we all pass over in discrete disgust, only pausing to remark [in] amusement that they like to call the left cult.
ONS data on retail sales is out this morning and the chancellor contemplates whether to offer 100% interest free loans for the smallest businesses.
As [for] the opposition, I'll let you know when I see any.
But that more or less wraps it up for this morning, and as I say at the end of every week, please, please, please do try to have a weekend. However cooped up you might be switch off the news for a bit. Do something else. I might even try to make some music.
But otherwise, please do get in touch from wherever you are. I intend to swoop around the globe a bit in the coming week. You can hit me up on [email protected].
Otherwise, stay safe, stay home, wash your hands and yes, don't be a prick.
That's it. This is The Burner.
I'll see you on Monday, à bientôt.