Overcrowded and Understaffed: Coronavirus Has Exposed the Flaws in Our Mental Health System
28 April 2020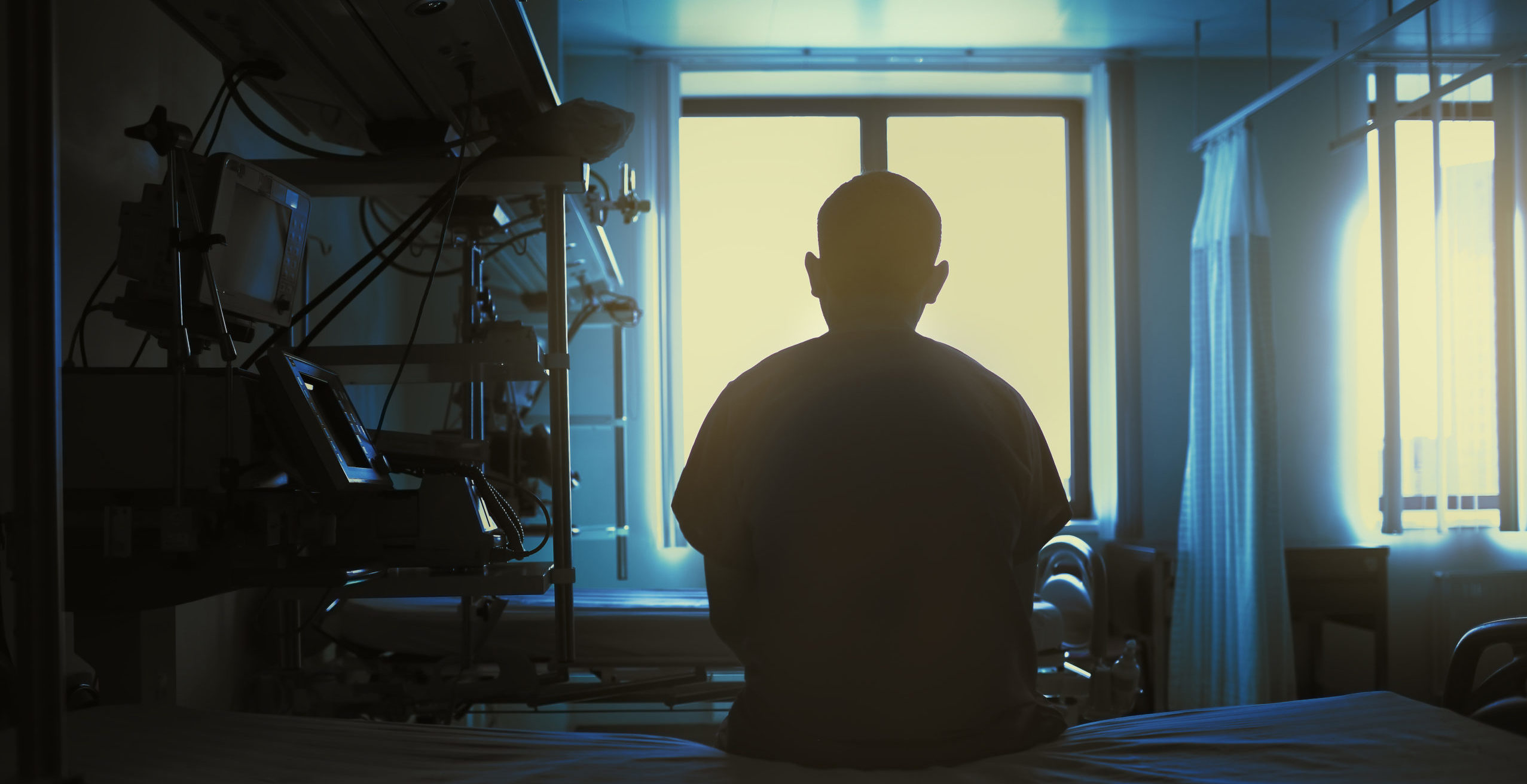 Adobe Stock
On the UK's overcrowded psychiatric wards, people are dying of COVID-19. The true number of deaths, however, is difficult to ascertain. 
In recent years, many specialist mental health trusts have diversified their provision. Nowadays, you might find yourself giving birth or recovering from heart surgery on a ward operated by a mental health trust – a consequence of a byzantine, marketised commissioning system which sees NHS trusts compete with each other to deliver services. 
The few trusts which operate solely mental health inpatient beds have reported fifteen deaths; across all 54 mental health trusts the current figure is 281. At least nine staff members in mental health services have died, including one who apparently contracted the virus from a patient.
Amid the clamour of an international pandemic, most attention has been focussed on the enormous numbers dying elsewhere in the health system. But the deaths of psychiatric inpatients – often detained against their will on locked wards – highlight systemic issues that were present long before the current crisis.
Falling capacity, rising coercion. 
In the most recent figures, 89.4% of the UK's 18,097 mental health beds were occupied – well above the recommended safe upper limit of 85%. 
Nine trusts reported occupancy rates above 94% with one – Dudley and Walsall Mental Health Partnership – achieving the dubious distinction of 100% occupancy. Overcrowding has progressively worsened over the past decade, as bed numbers have fallen – there are now 5,000 fewer mental health beds than there were in 2010. 
Packed wards offer little space for social distancing. And with antipsychotic medications known to contribute to underlying conditions, including immunosuppression and heart disease, many inpatients are already at increased risk from coronavirus. 
Staff levels have also been falling, with a 25% decline in the number of nurses in inpatient settings between 2009 and 2017. Unsurprisingly, this has coincided with an increase in violence and coercion on psychiatric wards. 
In recent years, record numbers of patients have been injured while being restrained; in 2011 alone, eight people were killed during physical restraint. This violence is profoundly racialised, with black people three times more likely to experience a 'restrictive intervention' than their white counterparts. 
Physical and chemical constraint was already endemic before Covid-19. But with staff absences rising as the pandemic continues, the situation will only worsen – and every restraint carries a risk of viral transmission.
Given this context, the legislative response to the pandemic is particularly alarming. Instead of prioritising the safety and wellbeing of those of us who experience significant mental health issues, the Coronavirus Act strips away many of the measures intended to prevent unfair detention.
It reduces the number of doctors required to detain someone under the Mental Health Act, from two to one. It also increases the period in which a person can be detained by medical staff and the police. Meanwhile, a lone doctor will be given the power to authorise treatment against a person's will for an indefinite period of time. 
While these measures have yet to be implemented, mental health tribunals have already been curtailed and ombudsman services suspended. Few avenues remain open for people who wish to challenge unfair, and even negligent, treatment practices. The inpatient experience is frequently one of powerlessness: these changes to mental health law are only likely to further perpetuate distress. 
Suspending social care.
At the same time, the Coronavirus Act effectively suspends the obligation for local authorities to provide social care. Councils are required to intervene only when human rights might be breached – a threshold so low that, according to legal charity Cascaidr, it amounts to a "sweeping away of 25 years of progress towards a rights-based approach". 
Though each council must complete a formal process before this suspension applies to them, the act allows them to begin reducing care provision immediately as part of the transition to the new circumstances. 
Many community mental health services have already been shuttered in response to the pandemic, with appointments cancelled or in-person sessions moved to phone or email. There is little evidence base for providing psychological interventions in this way; people who use community services are in effect guinea pigs in a national experiment. 
Before the crisis, many services were already reliant on the labour of volunteers – often former service users working for free to 'build confidence' for paid employment. Without this unpaid army of labour, it is questionable what level of online provision will even be possible.
There is evidence that some trusts are discharging inpatients from their wards in an attempt to open up space and prevent contagion. For those who find themselves back in 'the community', along with anyone else who relies on social care or community services to remain well, the choice seems stark. 
With only a slim chance of receiving online or telephone support from oversubscribed and understaffed community services, it will likely fall on many newly discharged patients to find some other way of enduring – or else enter crisis and risk detention. The systemic changes brought about by Covid-19 and the measures contained in the Coronavirus Act are, in the words of the National Survivor User Network, "likely to increase both coercion and neglect".
Mutual aid offers hope.
Mental health has raced up the political agenda in recent years, thanks in no small part to the tireless organising of service user/survivor activists. Yet little has been done to address the decades-long underfunding of mental health provision. 
Under austerity, funding for mental health services stalled. 40% of mental health trusts saw their budgets fall in 2013/14 and 2014/15. That figure rose to 49% in 2015/16. Meanwhile, more recent funding increases have failed to keep pace with soaring demand. 
Faced with the systemic issues of underfunding and understaffing, it should come as no surprise that the 'emergency measures' adopted in response to Covid-19 fall back on coercive methods. These structural factors in mental health services militate against humane treatment; what dignified care there is often takes place in spite of them – a result of herculean efforts by many frontline staff.
With the crisis radically reshaping the forms of our social life, we should take the opportunity to ask what a humane system of mental health care could look like. 
One possible answer can be found in the humanitarian work being undertaken by survivor-led activist groups including Recovery in the Bin and the newly-formed Mad Covid.
Their interventions – with the latter creating zines, conducting surveys and providing a hardship fund – build on knowledge that often emerges from bruising encounters with state mental health services.
Mutual aid of this kind has been practiced by service users and survivors for decades before the current crisis. With their emphasis on equity, justice and redistribution, these forms of organisation provide a sharp contrast to current modes of state mental health provision.
Ed Kiely is a PhD candidate at the University of Cambridge studying mental health service provision. Joannah Griffith is an independent researcher and an expert by experience at Cambridgeshire and Peterborough NHS Foundation Trust.