How Universal Credit Is Exacerbating Financial Abuse Under Lockdown
15 May 2020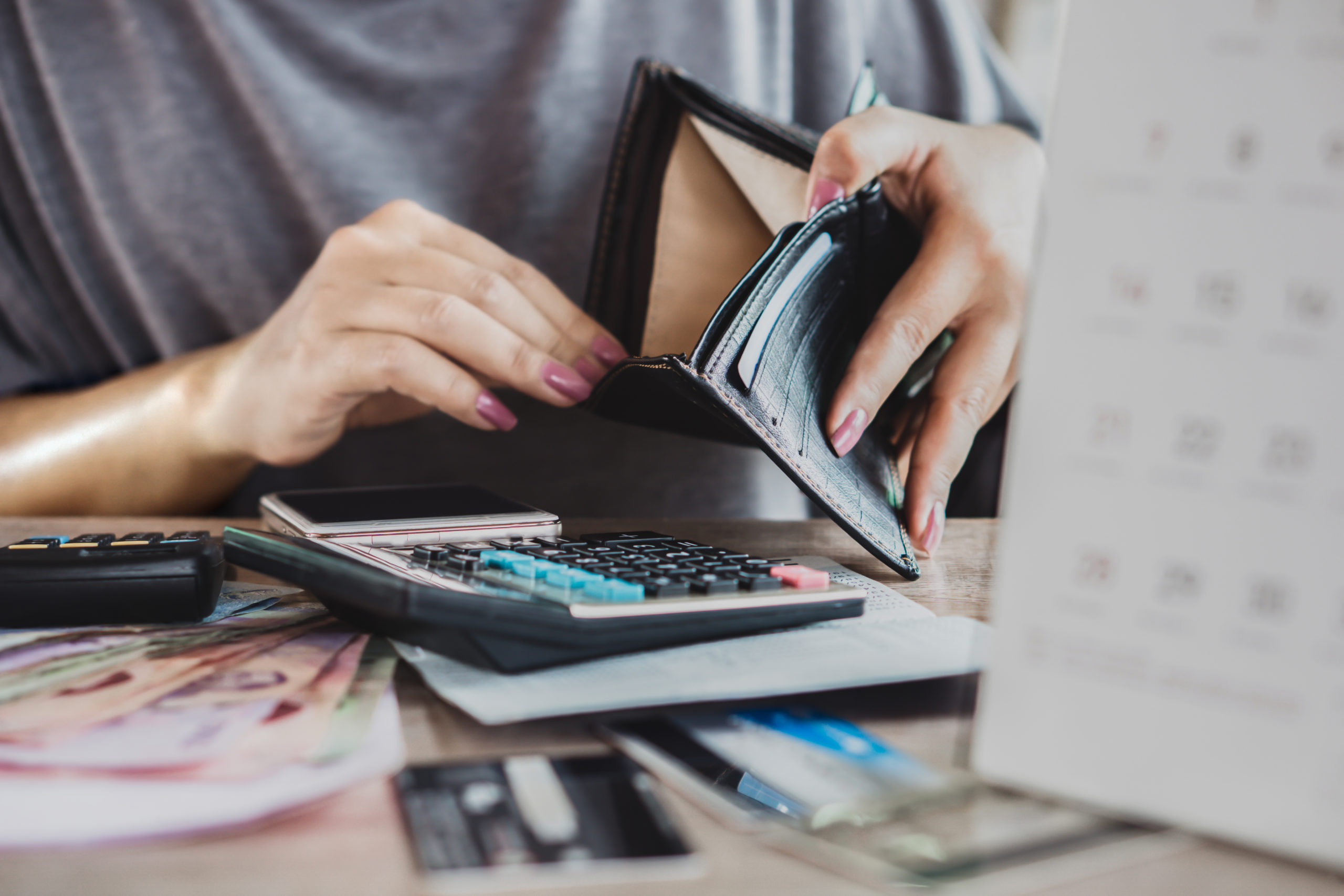 Adobe Stock
"It's an absolute nightmare," explains Sara*, a survivor of domestic and financial abuse and a universal credit claimant. 
Financial abuse, as Women's Aid defines it, is any abuse that involves a perpetrator using or misusing money which limits and controls their partner's current and future actions and their freedom of choice.
Sara is one of many survivors to have experienced financial abuse via universal credit. Her experience accessing the benefit payment made her already difficult situation almost impossible and caused her pre-existing health conditions to worsen, largely because of the mechanics of how the monthly payment is calculated and paid. 
Now, lockdown has exacerbated the issues she has already faced in accessing the benefit.
"Its single household payment is terrible for victims," she explains, referring to how, under universal credit, couples are paid together in one monthly payment. 
The five week waiting period for the first payment is also problematic. "I had to apply for an advance payment to cover that time," she explains, "which I then had to begin paying back immediately. This left me feeling like I was two steps behind from the very beginning". 
Two and half million people have applied to access the UK's main benefit payment since lockdown began – normally there would only be about 500, 000 individual claims in the same period of time. 
The sharp spike in the number of people reliant on the welfare system has once again thrust the many failings of universal credit into the spotlight. 
And at a time when domestic violence is also skyrocketing, support charities are arguing that the benefit payment scheme's very real potential to exacerbate financial abuse needs urgent scrutiny.
A flawed system. 
Since its inception, domestic abuse survivors and the organisations that represent them have been pushing back against the pitfalls of universal credit. 
Eleanor Butt, head of Policy and Public Affairs for domestic abuse charity Refuge, confirms that this risk – faced disproportionately by women, as they make up the majority of domestic abuse survivors – comes from how the benefit is paid.
Currently, the benefit is paid in arrears, as one monthly payment, into a single bank account – even if the payment is for a joint universal credit claim made by two individuals together. This is the case regardless of personal circumstances, so includes survivors of domestic abuse. 
Such a system makes financial independence impossible and opens claimants up to the potential of experiencing coercive control.
"Survivors can request to split payments between themselves and the perpetrator," explains Butt, "but this puts them at serious risk of further abuse, as perpetrators will always know the request has been made, via their online account".
Surviving Economic Abuse (SEA), a UK charity dedicated to supporting survivors, echoes this criticism, explaining how those still living with the perpetrator have reported having no access to money, being forced to justify every purchase and even having to ask the perpetrator's permission to buy food.
A spokesperson for the charity describes how in one woman's case, child services were involved and insisted that the money was paid into her bank account as she was the main carer for the children. "This did not deter the perpetrator," they point out, "who just took her bank card and accessed the money that way". 
Lockdown's increased risk of financial abuse. 
The benefit's failure to protect survivors of abuse is exacerbated under lockdown, as an SEA spokesperson explains:
"Women's need for an independent income is greater than ever during the Covid-19 outbreak and is further heightened in the case of those experiencing domestic abuse. Lockdown and self-isolation measures will increase the scope for abusive men to limit their partners' space for action by creating economic dependency."
Organisations that support and represent survivors, including SEA and Refuge, say there are three aspects of universal credit that urgently need to change to protect people during lockdown. 
"We have recommended that the Department for Work and Pensions take several measures in response to Covid-19," Butt says. "Key for us are steps to ease the acute hardship many survivors are facing". 
The organisations are calling for the introduction of individual payments (rather than joint payments), the removal of the five-week wait before the first payment is made to a claimant, and for any advance payments in the case of financial hardship to be converted into grants which are not repayable. 
This would prevent claimants, who need the advance payment, from plunging into a sort of repayment debt, as is the current punitive practice. 
These amendments would allow survivors a viable means to move immediately out of abusive, or potentially abusive, situations. 
Responding to Novara's request for comment, the Department for Work and Pensions (DWP) says it believes its current provisions for domestic abuse survivors who claim universal credit are already enough, even under lockdown, and suggests no changes will be forthcoming.
"Universal credit is providing vital support for all those who need it during the Covid-19 outbreak and our relentless focus is on ensuring people are able to access the benefits to which they're entitled," a DWP spokesperson says.
"We are committed to doing all we can do [to] support victims of domestic and economic abuse, including giving split payments when requested, easements in benefit conditionality, and referrals to local support."
A transformed benefit payment?
Despite Sara managing to leave her abuser before lockdown began, the process of claiming the benefit, even before the pandemic, has been traumatic. 
When first making her application for universal credit, Sara says she ended up having to explain her experience of abuse to JobCentre staff several times, despite it being detailed on her file. 
"I had to tell four different people in a very public setting my story over again, and none of those employees had an understanding of domestic abuse or trauma," she says. 
In fact, Sara only became aware, months later, of the provisions for domestic abuse survivors that should have been made available to her from the outset. "In reality, it's incumbent on the individual to have prior knowledge of these provisions when making their claim," she explains, "and that shouldn't be the case". 
Under lockdown, the process of applying for universal credit has moved online, but JobCentres are still open for vulnerable people – and this counts as essential travel. 
But as SEA points out:
"With the surge in demand for universal credit and the stress on the service, it is unrealistic to expect that women will be able to successfully negotiate alternative payment arrangements in a way that meets their urgent needs, even if they felt it was safe to do so." 
Making the changes to universal credit that survivors, and the organisations that support them, are calling for would ease the immediate danger survivors face under lockdown. 
And looking beyond coronavirus, organisations and survivors alike are hoping that the government will commit to these changes in the longer term too. Butt explains that they form one of Refuge's key asks in the Domestic Abuse Bill 2020. 
These issues with the benefit system are not new. The hope is that the numbers of people accessing the system during this period will have the potential to drive the scrutiny needed to mobilise change. 
"For survivors of domestic abuse, universal credit needs to change," Butt says. "The Domestic Abuse Bill has now returned to parliament, and Refuge is calling for it to reform the benefits system so it better protects women experiencing abuse. Their safety and wellbeing depends on it."
The National Domestic Abuse Helpline is free to call on 0808 2000 247
*Identifying details have been changed to protect anonymity
Lucy Whitehouse is a freelance journalist, and founder and director of digital sex education charity Fumble