The 'radical nannies' Organising to Support Each Other Through Covid-19
28 May 2020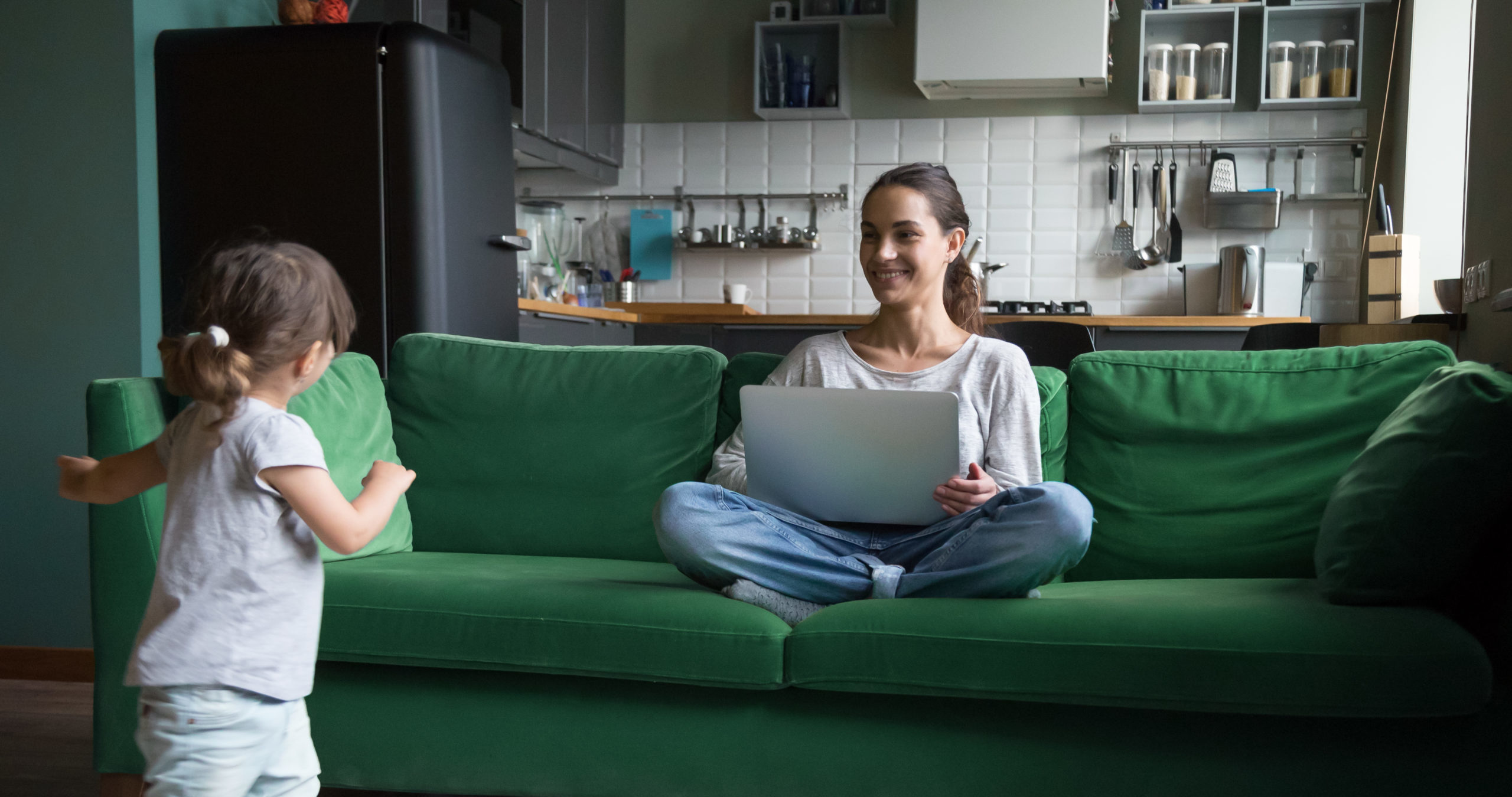 The prime minister's instructions that those who 'cannot work from home' should return to their jobs has left many childcare workers forced to choose between preserving their health and maintaining an income.
To complicate matters, not all workers within the childcare industry are equal. Nannies – private employees who work in their clients' homes and are often paid cash-in-hand – are the most vulnerable in the sector. So far they have received little support or guidance from the government.
Instead, nannies are being forced to access information from agencies and payroll companies, services which are paid for by – and therefore biased towards – the needs of their employers. In some cases workers are unable to contact these services directly at all, they only respond to employers – leaving many with nowhere to turn. In lieu of personalised or impartial advice, the message these services are sending is clear: keep working.
At the same time, coronavirus has only exacerbated the exploitative conditions common in childcare, from underpayment and excessive working hours to the denial of sick pay.
Nannies' voices within the childcare debate are often lumped in with nursery workers and childminders, despite both being classed and regulated differently. Unlike childminders – who usually work from their own homes, are self-employed, and required to register with their local council – Ofsted registration, first-aid training, and DBS checks, are all optional for nannies. Nursery workers, meanwhile, are usually on pay roll and are generally required to have at least a level three childcare-related qualification.
Despite a push from within the industry to raise standards, nannying is historically a cash-in-hand profession, occupied primarily by working class women. While the formalisation of the nannying sector would help to increase protection for nannies, for the most insecure workers – such as migrants – it would mean a push further out to the fringes of the job market, potentially to more unsafe work. Because of this, many workers are resistant to the shift.
The average hourly rate for PAYE-registered nannies is £9.64, but when taking into account workers from the informal economy, the real average hourly rate for childcare workers falls somewhere around minimum wage. Since the onset of coronavirus, the Nanny Solidarity Network  – a London-based activist group – has established a hardship fund for childcare workers who are not able to access government or employer support.
Anne Marie Sanguigni, a nanny and activist living in south London, founded the group, originally calling it the Radical Nanny Network. "After 12 years working as a nanny, I started Radical Nanny Network because I needed a space for discussion," she said.
"I was thinking about the motto coined by disability rights activists, 'nothing about us without us,' and I was angry that, in researching the existing support and services available, nowhere in the UK was there a nanny-led organisation whose focus was on our rights as workers, workers who, historically and now, have been highly exploited and undervalued."
In the absence of standardised employment practices, nannies are dependent on the goodwill of their employers. While some employers are fair, others are not. Pinning the security of workers solely on the discretion of their bosses means many fall through the net.
Even for nannies and childminders who have been able to secure compensated time off during lockdown, low incomes in the industry mean plenty will struggle to survive on the 80% of salary costs covered by the government schemes. Countless more workers, particularly migrants, will receive nothing from furlough schemes due to working cash-in-hand.
The notion of a "collective experience" for childcare workers fails to acknowledge the diverse experiences within the industry, and flattens the experiences of a largely female, working-class labour force.
Discussing disparate issues from differently classed workers as a homogenous "childcare crisis" wrongfully assumes that there is one answer to myriad exploitations. High precarity is common in nannying work, and while coronavirus has highlighted the need for increased support within the sector, for those most vulnerable, regulation can feel like a threat.
A collaborative space for nannies is the first step towards redressing these fears. While a hardship fund may only provide support in the short term, its activist roots form the basis of a collective voice for its recipients.
So, while lockdown continues to pour fuel on the childcare debate, we must remind ourselves of what it has already taught us: workers will tell you what they need. The first step is to listen.
Veronica Deutsch is a writer and co-founder of the Nanny Solidarity Network. She has worked as a nanny for seven years.
If you are a childcare worker at risk of financial hardship due to Coronavirus, and would like to apply for the Childcare Workers' Solidarity Fund, please contact [email protected]
You can donate to the Childcare Workers' Solidarity Fund here.