BAME People Are More Likely to Have Been Fined for Breaking Lockdown Across the Country, FOI Data Shows
29 May 2020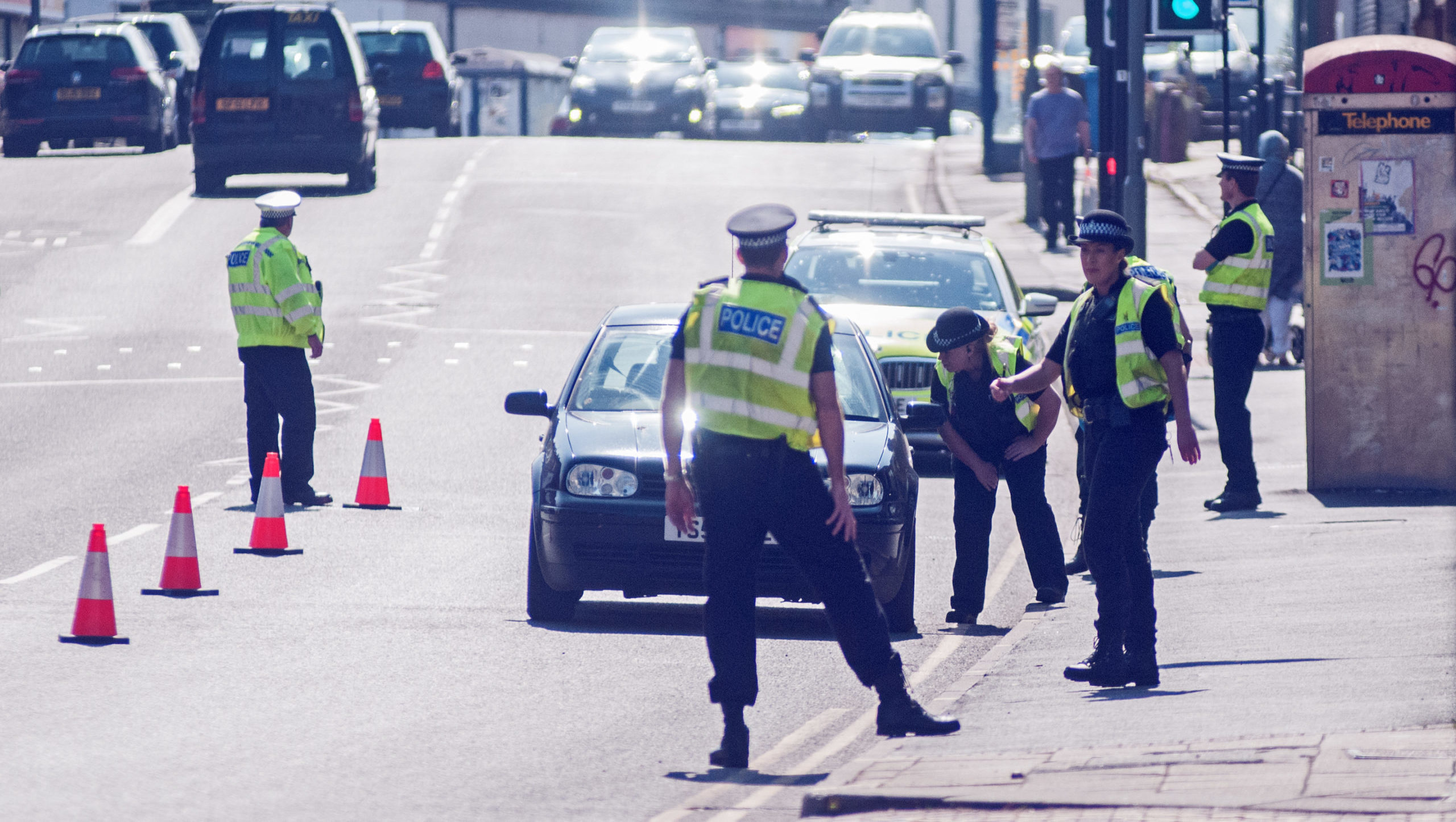 Tim Dennell/ Flickr
BAME people living outside of London were 4.4 times more likely than white people to receive a £60 fine for breaking lockdown in the first full week that new police powers were in place, according to a freedom of information exercise to all British police forces. 
Black people in particular were 8.7 times more likely to be fined.
Responses received by Novara Media from 22 of the UK's 43 police forces also revealed enormous regional disparities in how fixed penalty notices (FPNs) were issued across Britain.
It has long been clear that Covid-19 has disproportionately affected BAME communities in the UK, but mounting evidence suggests measures brought in to deal with the pandemic are harming ethnic minorities as well.
Recent calculations by Liberty suggested that BAME people are 54% more likely to have received a £60 fixed penalty notice (FPN) under new powers granted to police by the Health Protection (Coronavirus, Restrictions) Regulations 2020. These estimates were based on an analysis of national percentages released fortnightly by the National Police Chiefs' Council (NPCC), but were not broken down by region.
We looked at how the police issued FPNs in different parts of the UK, comparing the number of fines issued to BAME people by each police force to the BAME population in the corresponding area. 
Just over half of Britain's police forces responded to Novara Media's request for details on the ethnicity recorded on all FPNs issued during the first week of lockdown, between 30 March and 5 April 2020. The forces that responded were: Avon and Somerset, Bedfordshire, Cleveland, Cumbria, Derbyshire, Devon and Cornwall, Dorset, Durham, Dyfed-Powys, Kent, Leicestershire, Lincolnshire, Merseyside, Norfolk, North Yorkshire, Staffordshire, Suffolk, West Mercia and Wiltshire.
A total of 554 FPNs were handed out in the period detailed, by 19 police forces. Three did not issue any FPNs.
In general police forces in predominantly white areas were more likely to respond; of the police forces responsible for the ten areas of the UK with the highest BAME populations, only two replied. London's Metropolitan police force was among those that did not respond. 
According to the figures we received, white people were issued 360 FPNs, compared to 95 handed out to BAME people. Of those, 28 were to black people. 99 fines were issued to individuals recorded as being of 'unknown ethnicity' – research suggests it is "likely to be ethnic minorities who refuse to disclose their ethnicity to the police, lest they or the wider demographic be stigmatised". 
When the figures for unknown ethnicity were excluded, we found that BAME people had been fined by eight of the police forces and were overall 4.4 times more likely to be fined across the police districts we received data for.
The figures also show substantial variation in how frequently police appear to be using the new powers to issue fines.
In North Yorkshire – the region where police tried to fine Marie Dinou, a black woman, £660 for failing to provide her identity and justify the journey she was making – BAME people were 7.8 times more likely to have received an FPN.
BAME people in Derbyshire – where the police force filmed drone footage of people walking in the Peak District then posted it online in a heavily edited video warning that the message was 'still not getting through' – were also nearly eight times as likely to have been fined as white people.
Despite posts yesterday highlighting issues of people still visiting the #PeakDistrict despite government guidance, the message is still not getting through. @DerPolDroneUnit have been out at beauty spots across the county, and this footage was captured at #CurbarEdge last night. pic.twitter.com/soxWvMl0ls

— Derbyshire Police (@DerbysPolice) March 26, 2020
BAME people in Cleveland, meanwhile, were 11 times more likely than white people to have been fined. This jumped to a staggering 179 times more likely when the data was analysed solely for black people – although this was based on a very small sample in an overwhelmingly white area. 
There was also considerable variation between police forces in the number of times ethnicity was recorded as 'unknown'. In total 18% of people issued FPNs were recorded as being of 'unknown ethnicity', but when broken down by police force the percentage ranged from 0.02% for Dyfed-Powys police force to 55% in Cleveland.  
In March, Cleveland police force said that it would provide daily, public updates on FPNs issued, although it does not appear to have done so.
Kevin Blowe, coordinator of the Network for Police Monitoring (Netpol), said it was imperative police forces be transparent about how and to whom they issue FPNs.
"Ethnic minority groups are concentrated in a relatively small number of police areas, around half of the Black British population live in London whilst Asian communities are concentrated in Yorkshire, the West Midlands, and London," he said.
"What we really need to know is the ethnic breakdown of fines issued per 100,000 in cities like Leicester, Bradford, Birmingham and Bristol and especially in London".
Netpol are among campaigners calling for a national review of all FPNs issued.