Once Again, the Government is Using Disadvantaged Children to Pursue Harmful Policies
31 May 2020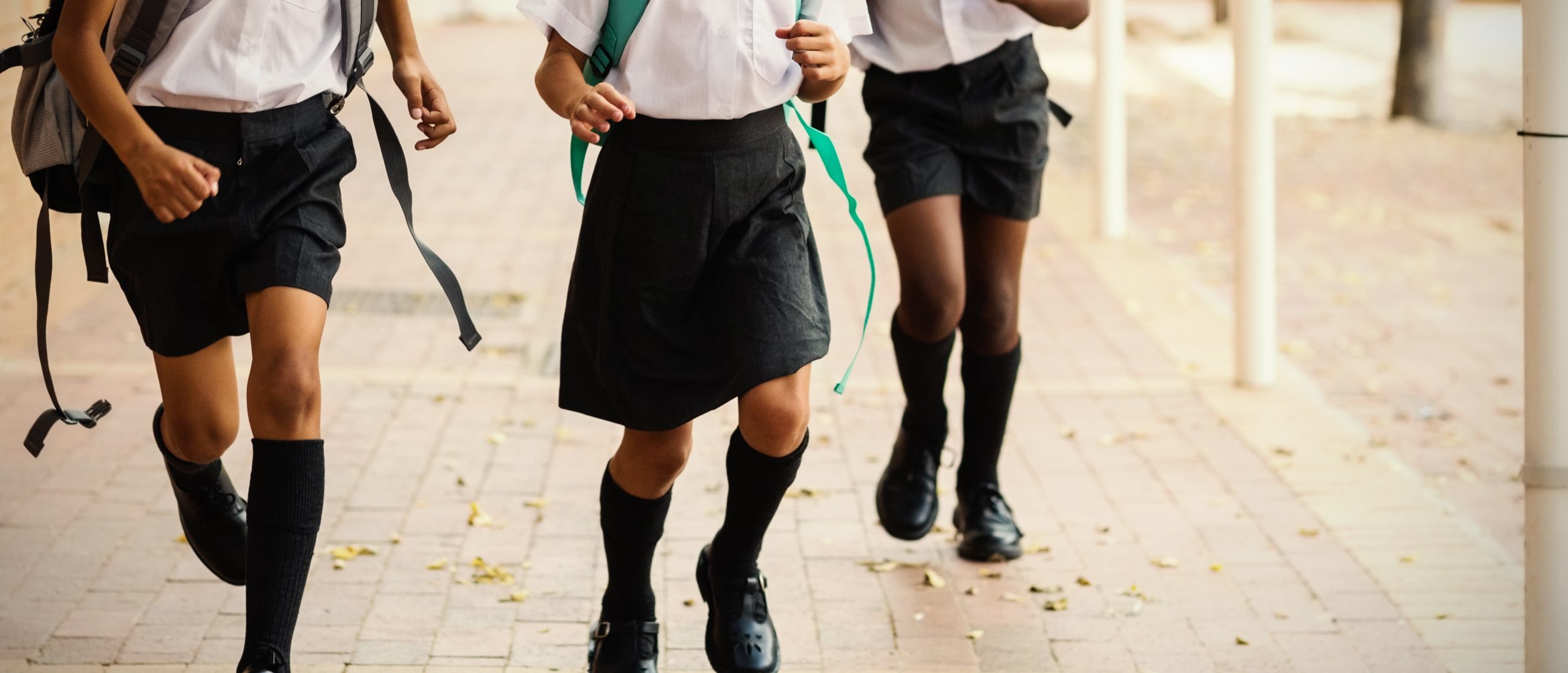 vectorfusionart/Adobe
On Thursday evening Boris Johnson confirmed that parents and teachers should prepare for the phased reopening of schools in England from 1 June. Despite resistance from teaching unions since this plan was first announced in early May, Johnson said bringing back Reception, Year 1 and Year 6 pupils from Monday was necessary as "closing schools has deprived children of their education, and […] it is the most disadvantaged pupils who risk being hardest hit."
In arguing for the reopening of schools, this is a common refrain: that, in the words of education secretary Gavin Williamson, "reopening schools is vital to ensure that the poorest and most disadvantaged pupils don't fall behind".  
Yet many of those making these arguments – from Michael Gove to Andrew Adonis – have a record of invoking concerns for disadvantaged pupils in order to get their own way. Will the hasty reopening of schools be another such example? And how should we be supporting poorer pupils during the coronavirus crisis?
New pupils, old priorities.
The impact of economic disadvantage on lower educational attainment is nothing new. As NEU general secretary Mary Bousted has noted, wherever child poverty rises, the educational attainment gap follows hard on its heels. Indeed in 2018, children from poorer backgrounds finished school 18 months behind their wealthier peers. 
The prolonged break from school means all pupils have missed out on education, but the impact of lockdown has been particularly damaging for pupils from disadvantaged backgrounds. Children living in overcrowded housing and whose families don't have laptops, internet or educational resources are finding home learning much more difficult. Indeed, a recent study found that children from better-off families are spending 30% more time on home learning than those from poorer families.
The Tories claim this is why getting children back into the classroom is so important: to stop poorer pupils from falling further and further behind. With the spread of the virus slowed (for now), government ministers have used the relatively low number of severe cases in children to argue it's now safe for schools to return.
There are two key problems here. The first – and most important – is safety. Scientists and trade unions alike have raised concerns that a premature reopening of schools will lead to uptick in children and teachers catching and transmitting the virus, risking a resurgence in deaths. What's more, coronavirus has been shown to have a disproportionate impact on poorer communities, and therefore it is precisely children from poorer families – particularly children of colour – who are most at risk from going back to school too soon. 
The heightened risks poorer families face, and their anxieties around this, are reflected in the figures: a recent report found only 29% of parents in the poorest families would currently send their child back to primary school, compared with 55% of the most affluent parents. Similar concerns are perhaps evident in the relatively small number of key worker- and vulnerable children (many of whom are from low-income families) who have chosen to attend school since March, despite it remaining open to these groups throughout the pandemic.
This brings us to the second problem. If indeed it is the case that a higher proportion of children from affluent backgrounds return to school on Monday, then the government's plan won't achieve its own stated aim. Rather than stopping disadvantaged kids from falling more and more behind, reopening schools now could potentially widen the educational attainment gap even further.
But the decision to prioritise getting Reception and Year 1 pupils back to school also belies another agenda. The government is desperate to restart the economy, and it is parents with children in this age bracket who are most in need of day-care before they can return to work. Indeed, in a rare moment of honesty from the government, on Wednesday education minister Nick Gibb admitted that an "important factor" in the decision to reopen schools was "whether [children's] parents can return to work". 
For all the talk of commitment to supporting disadvantaged pupils, these pupils have never been the Tories' top priority. What we're seeing with the plan to reopen schools is a strategy the Tories are particularly well-versed in: using poorer pupils as cover while pursuing a totally different agenda. 
We've been here before.
This isn't a new strategy. Michael Gove, in his tenure as education secretary, claimed his flagship curriculum reforms would allow "children from disadvantaged homes [to] secure the knowledge and skills that will enable them to improve their condition". In reality, these reforms – which ranged from a harder Key Stage 2 maths test to a greater focus on pre-20th century British authors in English literature – simply reflected ideological beliefs about what kinds of knowledge matter, and have done little to improve the outcomes of poorer pupils (and in many cases made them worse).
But it isn't only Tories who have used disadvantaged pupils for their own ends. When serving as New Labour's education advisor, Andrew Adonis – now an enthusiastic supporter of the plan to re-open schools – was the architect of the party's academies policy. Introduced under Tony Blair and David Blunkett, the stated aim of academisation was to raise educational attainment in areas of high deprivation – yet these claims arguably served to mask a neoliberal agenda of privatisation.
20 years after their introduction and with 72% of secondary schools now academies, there's been no conclusive evidence that these schools benefit poorer pupils. As sociologist Diane Reay argues in Miseducation: Inequality, Education and the Working Classes: "The political hype surrounding academies' transforming of working-class underachievement has turned out to be just that – political hype." Meanwhile multi-academy trusts have been involved in numerous scandals, from embezzling funding to covert selection to removing lower-achieving children from school rolls to improve exam results.
Underpinning so many failed educational initiatives over the past two decades – from academies to Teach First to Pupil Premium – is an important belief: that when it comes to tackling educational inequality, school is all-powerful. From longer school days to shorter break times and holiday revision camps for children as young as six, it's as though all we need to do to make sure disadvantaged children succeed is make sure they get as much schooling as possible. Yet this view of education has served an important purpose for Conservative and New Labour governments alike; it has absolved them of responsibility for addressing the root of the problem: children's unequal home environments.
How can we support poorer pupils?
The truth is that the problem of educational inequality – during a pandemic and otherwise – won't be solved by a few extra weeks of schooling. If the government really wanted to support disadvantaged students, it would address the economic disadvantage which causes educational inequality in the first place. Tackling child poverty, funding public services and providing high-quality housing for all would be a good start.  
In the immediate context, however, the government should urgently address the failings of policies designed to support disadvantaged children during lockdown – specifically its free laptop scheme and free-school meals voucher system. It must also ensure all children access to wifi, and provide support for children whose families have no recourse to public funds. 
In order for the reopening of schools to actually benefit the most disadvantaged pupils, safety needs to be top priority, and the National Education Union's five tests must be met. The buy-in and expertise of parents and school workers should be valued, because as we're seeing already, the government won't succeed in restarting school learning without it. If the government is serious about rebuilding trust, the NEU's demand to form a taskforce of education unions, parents' organisations and health experts would be an important step forward.
The communities most affected by coronavirus should also be consulted specifically. Plans to manage education during the pandemic need to acknowledge the disproportionate impact of coronavirus on poorer people, on BAME communities, and on families with disabled members. These plans must provide detailed guidance with clear scientific grounding on how to reopen and manage schools without these putting pupils and workers at additional risk.
–
For too long politicians have invoked concerns over disadvantaged pupils to roll through agendas which turn out not to benefit these pupils at all. The current plans for reopening schools look set to repeat this pattern. 
We cannot let Boris Johnson stand in briefings and use the harm caused to disadvantaged pupils by school closures to force through plans that could put them and their families at risk from the virus. We must call out the government's hypocrisy and distracting rhetoric, and demand policies which genuinely address the appalling economic circumstances that too many children face.
Chloe Tomlinson is a primary school teacher and NEU member.