Defund, Disband and Start Again: What Exactly Is Minneapolis Planning to Do With Its Police Force?
8 June 2020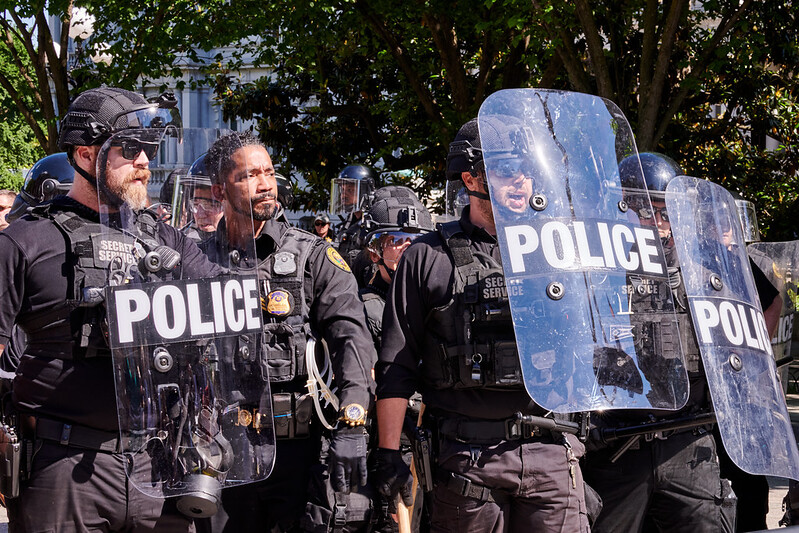 US police. [Geoff Livingston]
Minneapolis city council members have pledged to do the unthinkable – to disband their police force. 
On Sunday evening a veto-proof majority of nine members of the 12-person council told a crowd of hundreds they would defund and dismantle the police force, replacing it with a new system.
Before you get too excited, the police force will not be entirely disbanded forever, but the move could still lead to dramatic changes in the way the city deals with its public safety challenges.
The goal is not just to replace old officers with new ones, it's to dramatically shrink the footprint of policing and shift a range of specific functions to other approaches that don't rely on armed coercion.
Last week, council member Steve Fletcher laid out the case for completely disbanding the current force and starting over. He points out that despite multiple acts of police abuse, meaningful reforms have been actively resisted by the rank and file and their union. He feels the only way to overcome this deadlock is to hire new officers who are screened for a willingness to be more open to reforms that would limit use of force, and to cooperate with community-based safety initiatives.
One of the reasons the council is now willing to take such extreme measures is that Minneapolis has already attempted a whole series of superficial procedural reforms based on the idea that problems of policing can be solved through more training, community engagement, and transparency. 
The police officers arrested in the death of George Floyd had received implicit bias training, de-escalation training, mindfulness training, wore body cameras and were required by policy to affirmatively intervene in situations where improper force was being used. None of this made any difference as officers stood around and watched Derek Chauvin kill Floyd in slow motion.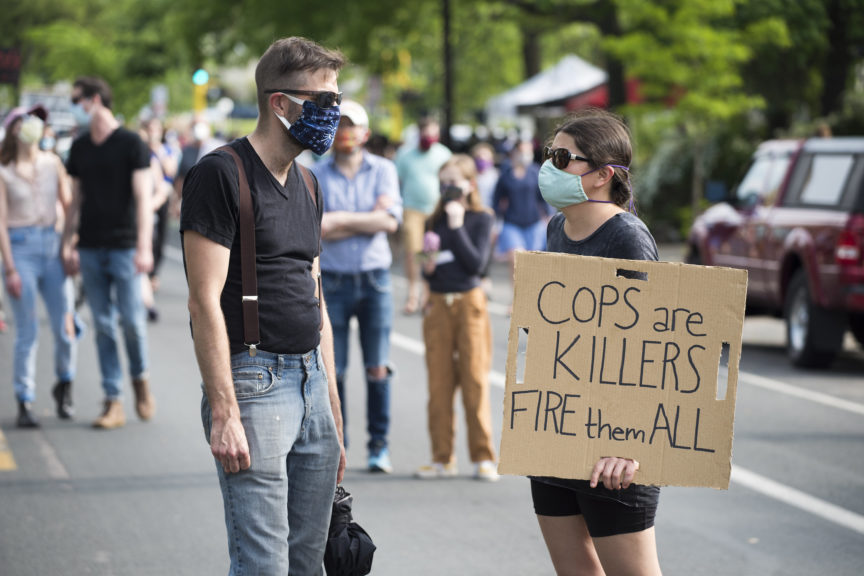 In 2013 Camden, New Jersey, disbanded its police force but with a different vision in mind. 
Rather than attempting to reduce the scope of policing and provide alternatives, officials there, responding to a spike in murders, wanted to increase the number and effectiveness of police, but were hamstrung by high salaries and inefficient work rules.
To overcome this, they disbanded the force and started over with non-unionised officers at lower pay and with no meaningful workplace rules that would interfere with management directives. The result was a significant expansion in the number of officers and the number of low-level arrests.
But activists and progressive city council members in Minneapolis are proposing something very different; ultimately, they want to reduce the size and scope of the force. Among the recommendations are to divert calls about mental health crises and drug overdoses to a civilian crisis response team. This could involve prioritising responses from emergency medical service and public health teams, or the creation of a community-based alternative such as CAHOOTS in Eugene, Oregon. 
Operated by the White Bird Clinic, CAHOOTS – which stands for 'Crisis Assistance Helping Out On The Streets' – utilises outreach workers and clinicians to provide emergency services to people experiencing homelessness, problematic drug involvement, and mental health challenges. The service is integrated into the 911 emergency dispatch system and avoids collaboration with police, who are often feared by the people it works with.
In addition, Minneapolis council is proposing the expansion of unarmed, community-oriented street teams to focus on de-escalating potential violence. They already have a pilot version of this that operates on weekend nights in the downtown area. This could be expanded into neighbourhoods as part of the "credible messenger" or "cure violence" model, which utilises members of the community with a history of violence to work with young people to resolve disputes peaceably, establish gang truces, and channel young people into pro-social activities. These initiatives have shown positive results in reducing shootings and homicides when well-funded and well-run.
Traffic enforcement and parking enforcement will also be handled differently. Rather than relying on police, automated systems like speed and red light cameras could be increased and parking enforcement turned over to civilians. Most traffic enforcement fails to improve public safety and a lot of it is just a pretext for drug interdiction.
Minneapolis should be careful, though, about expanding technology in ways that could either undermine privacy or impose financial burdens on poor drivers, leading to more problematic outcomes like warrants for failure to pay or damage to credit ratings.
While this is all a good start, there is a lot more the council could do, such as decriminalising sex work and drugs. This would allow the city to get rid of vice and narcotics units that do nothing to enhance safety and are frequently a source of abuse and corruption. Resources could instead be put into public health interventions and workplace protections for sex workers.
When Portugal decriminalised all drugs it resulted in improved public health outcomes. New Zealand has legalised sex work, bringing it out of the black market, giving workers more opportunities to establish legitimate businesses and protect themselves from predatory customers or pimps. 
Disbanding the current force, along with shrinking its functions, could also create an opportunity to meaningfully implement a few reforms that might reduce the likelihood of violence.
There is some evidence that a few specific interventions into police policies could function as a kind of harm reduction strategy, as we work to eliminate ever more police functions. The goal of these would not be to "restore trust in police" as part of an effort to enhance their legitimacy, but instead to continue a process of reducing their power.
This effort to disband the Minneapolis police department might sound utopian, but it is a potentially fruitful way to achieve large scale changes in police functions in a short period of time in ways that both significantly reduce the burden of policing on the most vulnerable communities, and provide those communities with much needed new resources. But we must be careful to avoid the Camden model, which uses union-busting to actually expand the reach of the police. 
Alex Vitale is a professor of sociology at Brooklyn College in New York, where he also coordinates the Policing and Social Justice Project. His book The End of Policing is currently available to download free from Verso.