All Work, No Sex: Boris Johnson's 'Road Map' for Leaving Lockdown Is Driven by Ideology Not Science
9 June 2020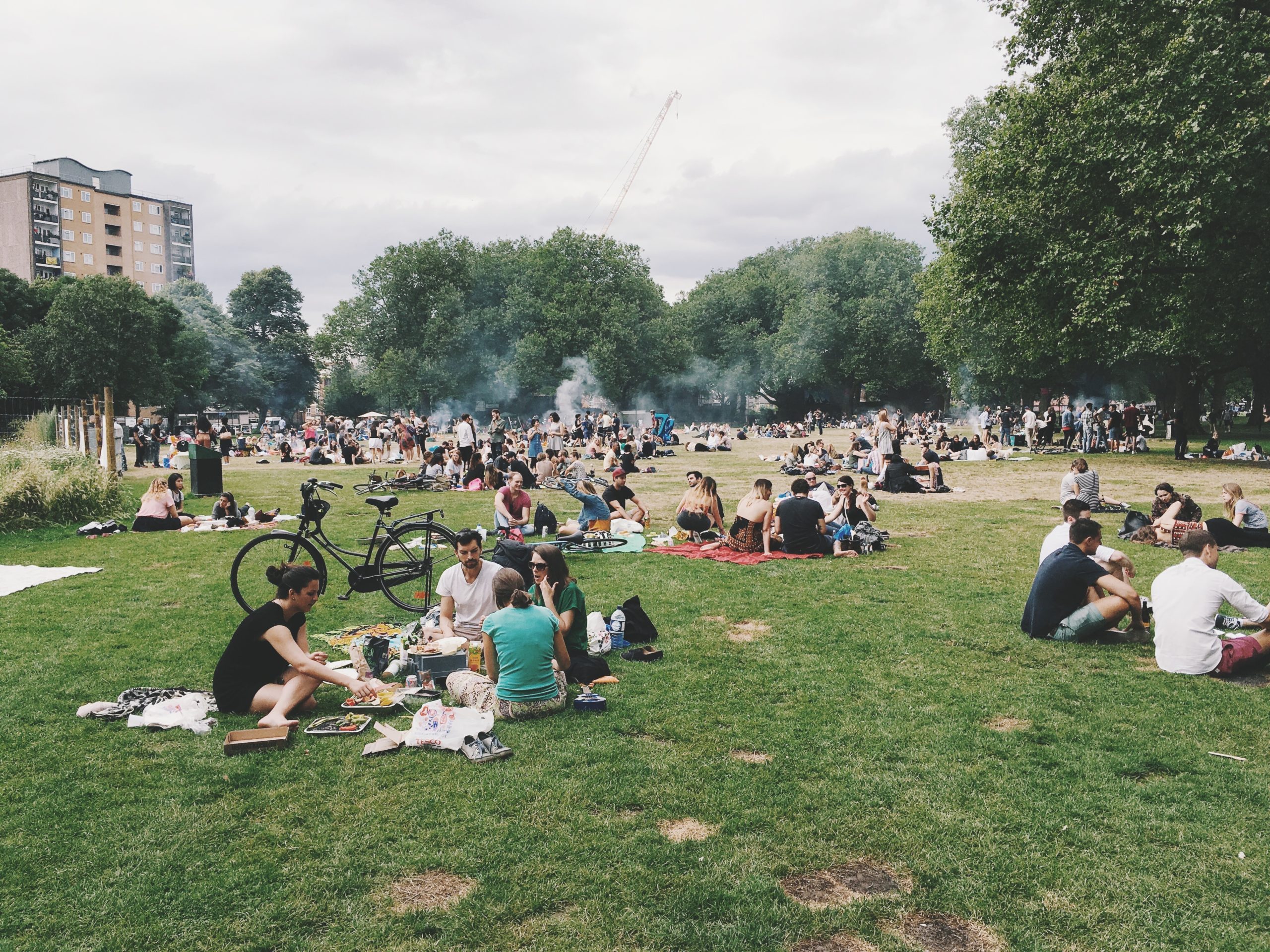 Lockdown is ending – every day this becomes a little clearer. But rather than being led and backed by science, the government's approach to easing the measures appears to be driven by ideology.
Boris Johnson condemned Black Lives Matter protests on Tuesday for 'flouting social distancing' guidelines – in cities where public transport is packed at rush hour with people following the prime minister's advice to travel to work.
Amid a series of inconsistent rules and guidelines, the government also announced last Monday that it had become illegal to visit the home of another person – even someone who lives alone – in a move the media described as 'banning sex' between people who do not belong to the same household. 
While this measure might have seemed reasonable in the context of the UK last week surpassing 50,000 Covid deaths, it came shortly after the announcement that people who cannot work from home should return to their workplaces. While the economy is worth risking your life for, the government appears to be suggesting, your relationships and wellbeing are not worth even a fraction of that risk.  
Meanwhile, we are still awaiting some form of accountability in the case of Johnson's senior adviser, Dominic Cummings, who drove across the country to see family whilst suffering suspected coronavirus back in March – at a time when ordinary people were making heartbreaking decisions not to see sick and dying relatives or to attend funerals, in line with the strictest phase of the lockdown.
Not only has Johnson refused to fire Cummings, but the government also had the gall to gaslight the public, claiming he did not break any rules at all. 
Adding insult to injury, in a mind-numbingly boring storytime, Cummings told the public that he used the rule "regarding small children in extreme circumstances" to justify his actions. This clause, lobbied for by domestic abuse charities and campaigners, was meant for women and children who need to escape violent homes.
As we live through the government's "roadmap" for easing the lockdown, it becomes clearer by the day that this callous and confusing plan transparently privileges profit over human life. 
This, despite the fact a poll last month found that eight out of 10 people think health and wellbeing should be prioritised over economic growth during this crisis.   
Workers who cannot work from home (almost entirely working-class people) are being made to travel to workplaces where social distancing often isn't possible, risking their lives to keep the richest, richest – whilst also having it hammered home that it would be practically murderous to see their loved ones.
Factory workers must gather to see their bosses, but not visit a single family member indoors. Construction workers must labour in close proximity, but keep their distance from friends. Cleaners and nannies must go to their employers' homes, but not to the homes of their loved ones. Are we supposed to believe that wage labour kills the virus?
We have been told not to protest, but that, if necessary, it's ok to commute on packed public transport. We can meet friends in the park, but not to stand together against racism.
We are being told to use "good solid British common sense," whilst being offered a strategy that makes no sense – apart from for the beneficiaries of capitalism. 
We are not to blame.
A government that has overseen the highest Covid-19 death toll in Europe wants us to 'stay alert'. Read: to shoulder the guilt. 
The government is responsible for more than 50,000 deaths because it was so slow to act; because of reckless negligence in relation to care homes; because frontline staff were forced to work without personal protective equipment.
But the Tories want us to blame ourselves, and each other, while they wash their hands of all responsibility, with Johnson saying last week that he was "very proud" of the government's response to the pandemic.
Whilst communities have pulled together in hopeful ways over the past couple of months, people have also been berating, policing and snitching on others for 'breaking the rules'.
People have harboured shame for personal infractions of the government's guidelines that (actual) common sense would suggest pose minimal risk to public health.
For the most part, it seems people are anxiously attempting to follow government guidance to the letter; only occasionally 'breaking the rules' in an attempt to manage their mental wellbeing, whilst maintaining serious concern for Covid-19 harm-reduction. In our personal efforts to slow the spread of this pandemic, we have had to attempt to silence some of our most basic desires; to denigrate them as irresponsible, if not sacrilegious.
Being homebound and isolated can be very dangerous to our mental health – as those who have to live this way ordinarily due to disability or longterm illness know well. To name this is not to say that we should not follow expert public health guidance in responding to this pandemic. But the individualisation of responsibility is not helpful when solidarity is vital. If infections rise, the government's inhumane capitalist ideology will be at fault – not us. 
Whilst the imperative to 'stay at home' should have been clear to Cummings, for many the message has never been as simple.
Staying home is not simple when throughout this crisis, many low-wage workers have been told to continue to leave their homes and to go to work in high-risk, non-essential jobs. It's not simple when, for many, 'home' is an unhappy or unsafe place – with the nuclear household the most common site of violence against women and children and killings having more than doubled during the pandemic. It's not simple when hundreds of thousands of people sleep on the streets or in prisons and detention centres.
Later this month we will be free to share shop floors with people from many different households, but it will likely still not be legal to share a meal with a loved one in their home or to have sex with someone you don't live with – despite lawyers having suggested this might be a violation of human rights law. 
Afraid to say this is correct.

I can't believe I'm about to tweet this.

From tomorrow sex between two (or more) people in a private place who do not live in the same household is a "gathering" between 2 or more people and is therefore illegal. https://t.co/aEiGIoweee pic.twitter.com/b0KZBACSQ4

— Adam Wagner (@AdamWagner1) May 31, 2020

State schools reopened to many pupils last week despite teachers unions' concerns over safety; yet Johnson's school, Eton, will be shut until September at least.
In Johnson's road map, the only specific mention of recreational group gatherings is in relation to weddings – which the justice minister later said were being given 'anxious consideration' by the government.
It is clear from the way lockdown was applied and is being eased that in addition to holding regressive, conservative values, this government prioritises the economy and the interests of elites over human life. But what are our priorities?
Heartening research shows that most people have been compliant with the lockdown because of a sense of collective solidarity.
This moment has exposed and intensified the oppressive and violent structures under which we live our lives. And as we continue to modify our behaviour to reduce the spread of Covid-19, to this, we must 'stay alert'. 
Sophie K Rosa is a freelance journalist. In addition to Novara Media she writes for the Guardian, VICE, Open Democracy, CNN, Al Jazeera and Buzzfeed.