'You're Just Another Number': Bus Drivers Are Dying From Covid-19
16 June 2020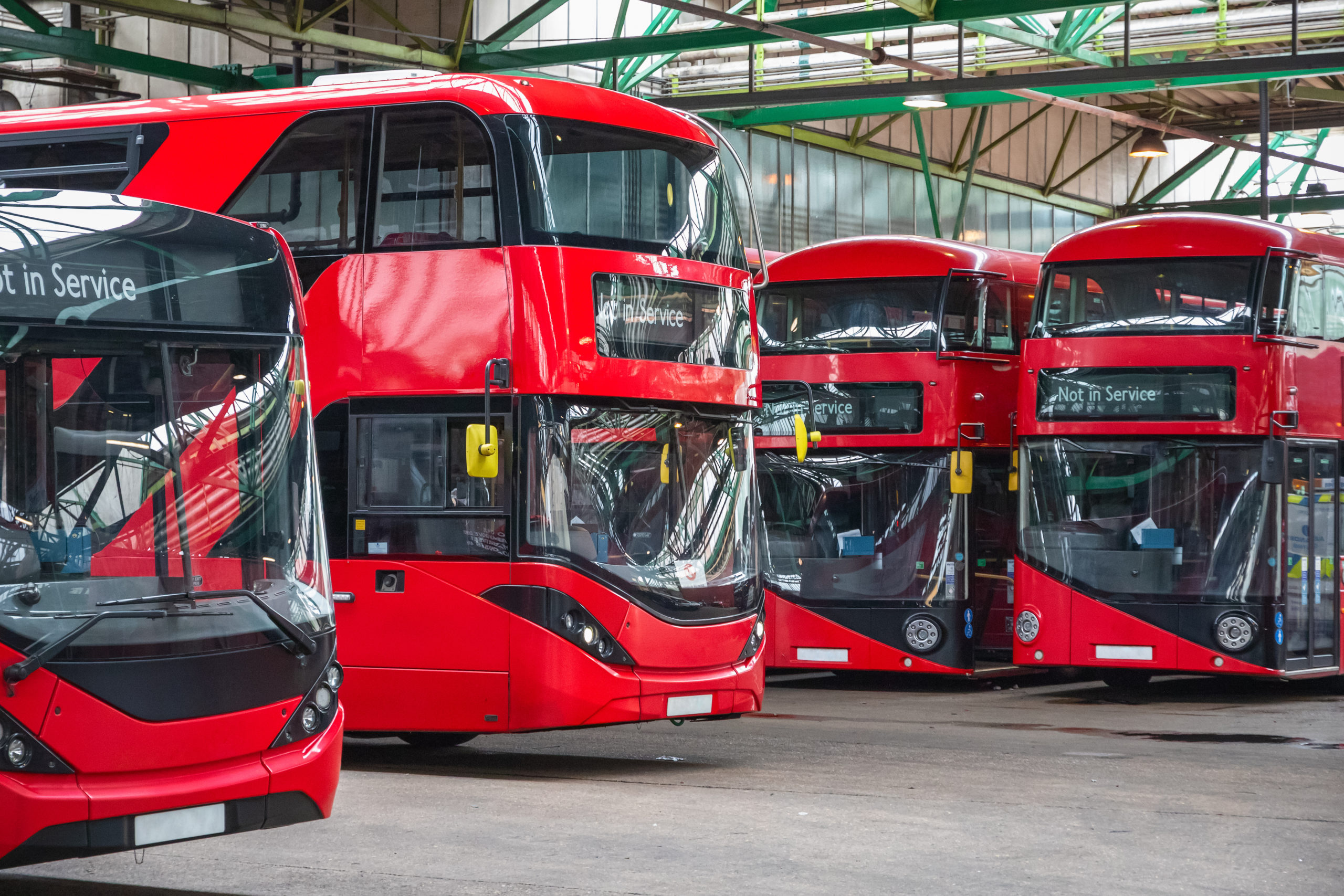 I-Wei Huang, Adobe Stock
Marcia* has been a bus driver for two decades. She is terrified about returning to work, having been off for months following a family bereavement. 
"I'm really scared to go back. This thing got my husband," she explains. Marcia's husband died from Covid-19 in March and she has been at home since shielding with their child who has underlying health conditions. When her husband first got sick and the hospital doctor told her to isolate, her line manager asked for proof. 
"My husband didn't come back from hospital," Marcia says, "and none of my managers has even called me to say sorry for your loss – no card, no nothing. They don't care about us". 
Marcia doesn't feel safe going back to work because 33 of her fellow London bus workers have died from Covid-19. Since the start of the pandemic, bus drivers have been recognised as essential and key workers. Despite this, safety measures to protect them were only put in place once they started to die. 
To the bus companies, says Marcia, "you're just another number: you leave today, they'll replace you within hours; you die today; they'll replace you within hours".  
'Clingfilm was something many drivers were carrying.'
John Murphy, trade union Unite's regional officer for London buses, says that from the outset the union's priority has been for workers to "be safe, and just as importantly to feel safe because you have to consider people's mental health".  
Witnessing colleagues dying and knowing that safety measures weren't in place, made workers feel like they were "playing Russian roulette" with their lives, says Murphy, who is concerned about the ongoing mental health impacts of the crisis on drivers – including PTSD. 
For each safety measure eventually introduced by bosses, it was bus workers who led the way. Initially, when drivers had already started to die, the speaker holes in their cabins were open; some drivers started covering them up with cling film and others followed. 
"Clingfilm was something many drivers were carrying," says Moe, who's been in the job for over ten years and organises with Unite the Union. "It was embarrassing for the employers that they were not doing anything."
Moe is the admin of a Facebook group for London bus drivers with over 4,000 members (there are 20,000 bus drivers in London, and 1,300 have joined the Facebook group since lockdown). During the pandemic – in the absence of sufficient safety measures and forced to watch colleagues get sick and die – the Facebook group became a hub for sharing DIY safety measures. 
Drivers suggested sealing off the nearest two seats and shutting off the front doors. Seeing what other workers were doing gave people "the confidence to do it themselves, to manage this crisis ourselves and to take control of our workplaces," explains Moe. 
When drivers started to close off their front doors and tape up the front seats, one bus company sent out a letter to drivers, threatening disciplinary action. 
Outrageous! @TfL @Arriva threatening disciplinary in this pandemic? @CarolineRussell#SealTheDoors! @SadiqKhan @MayorofLondon pic.twitter.com/E3YWoTat4D

— Moe – ★ ★ (@BusSafetyRep) April 6, 2020
"It caused more anger amongst the bus family and amongst the public," says Moe. The union took the matter to Transport for London (TfL), who agreed to start implementing the measures themselves. 
Under pressure from the union and workers, TfL eventually brought in a range of safety measures for drivers over the course of the pandemic: perspex screens with the speaker holes covered; enhanced cleaning regimes; masks, gloves and hand sanitiser; and closing off the front doors and taping up the front seats.
One firm has introduced temperature-checking – the rest won't because they don't want to invest in the necessary equipment.
All these measures have been inconsistently applied by the 17 firms that compete for TfL's bus routes. But even where they have been put in place, they were introduced far too late. "They could have saved a lot of lives," says Moe.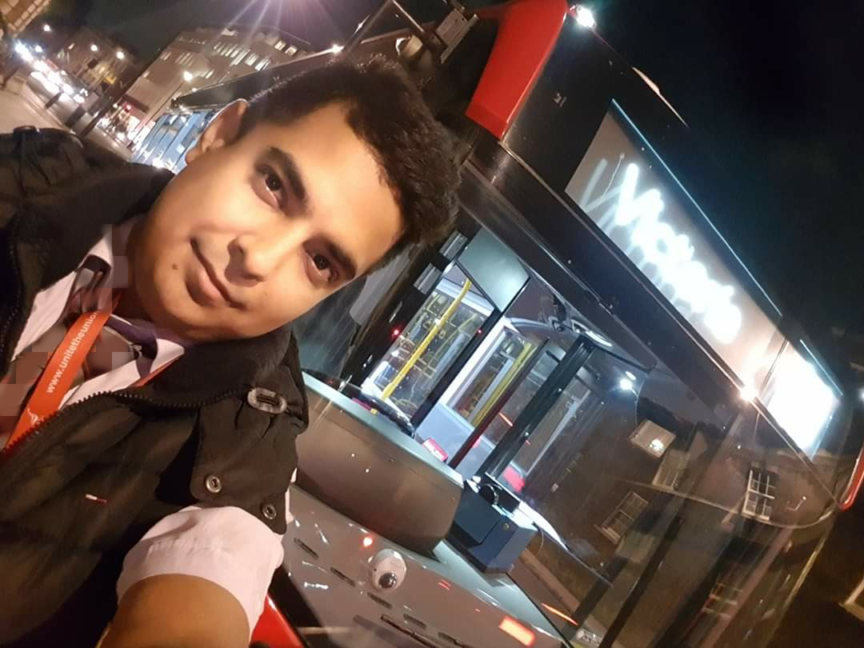 When approached for comment by Novara Media about its failure to implement sufficient safety measures, TfL said:
"We have followed the advice from Public Health England throughout this pandemic and took a number of vital safety measures on buses all at the earliest opportunity, in many cases well ahead of other bus networks across the country." 

"We dramatically reduced the number of people using buses – to less than 15 per cent of the normal usage and enhanced the cleaning regimes of buses at the start of the crisis. Protective film to cover communication holes was added to the screens in drivers' cabs in early April, and we've been working with UCL to make further improvements to the driver's cab to reduce the risk to drivers of contracting coronavirus from passengers."
'Privatisation breaks the unity of the bus drivers.'
Moe says that the pandemic has "exposed" the ways that privatisation has "deteriorated and damaged our industry" in relation to pay, terms and conditions, and facilities. Covid-19 revealed "that buses were not kept clean, that there is a lack of toilet facilities and places to wash your hands, that facilities were not being cleaned properly". What's more, he says, "we had to force the companies to give sick pay from day one – no doubt they'll be trying to remove that [when the pandemic is over]". 
It is harder to organise workers in a privatised transport network, says Moe, because there are numerous companies. "When a bus driver looks at another bus driver, we've been divided – with different uniforms, different pay grades – privatisation just breaks the unity of the bus drivers."
Having worked in the industry for 20 years, Marcia says that "a lot has changed" in terms of how drivers are treated. She says that privatisation has created a confusing climate for workers. "I don't understand the whole thing, but I have a problem with the bus companies because they're not treating the drivers as well as before – the drivers don't have a say, don't have a voice, nothing gets done." 
Marcia says drivers consistently complain about the firms' introduction of surveillance systems in their cabins and long hours causing exhaustion and accidents but are not heard.  
At this juncture, Unite is demanding a financial package for drivers that have risked their lives by working through the pandemic, and that some enhanced safety measures are continued. It's hard to get the bus companies to the negotiating table, says Moe, as they don't want to discuss pay and terms and conditions, "which they've been trying to avoid for so many years".
TfL, however, said: 
 "During the pandemic, we have enhanced sick pay for all bus workers suffering from coronavirus symptoms, or having to self-isolate for up to 14 days because someone in their household has symptoms. This is designed to discourage them working either when they are unwell or a member of their household shows symptoms of the virus, allowing them to take the necessary time off work without financial worry."
'The support you get is next to none.'
The majority of bus drivers that have died of Covid-19 have been black or Asian and – at a time when drivers are showing public solidarity to Black Lives Matter protests – Murphy says that the union will be supporting the anti-racist struggle in the industry and beyond.  
I feel this bus driver! We stopped traffic and go figure he had a whole sign himself 😭❤️#BlackLivesMatter #BlackLivesMattterUK
PS – They need to increase his salary. pic.twitter.com/O0IG8vzqRu

— giginxv (@giginxv1) June 3, 2020
"One of the things we forget when we talk about London bus workers is the history," says Murphy. "London buses might not exist today if it weren't for the Windrush generation, because like many other public services, these guys kept London buses alive at a time when it was needed." Back then, Murphy says, working for London Transport meant "good jobs with a secure future". 
Wayne, who has driven London buses for nine years, says that when he has faced racism at work, the response from TfL and bus companies is "very, very poor". 
"I have been abused on the bus regularly and the support you get is next to none," he says. He explains that the reporting procedure is so useless that "you're put in a position where you have to accept things and keep things quiet – which means you're getting stressed out, which is a silent killer. You're like a pressure cooker". 
Murphy says that, among London bus drivers, "there's always been a comradely approach". And as drivers continue to push for their rights as the lockdown eases, whilst confronting the disproportionate Covid-19 death rate of black and Asian drivers, he says "an offence to one is an offence to all".
Solidarity forever – busworkers across the country stood to attention for one minute of silence at 11am this morning in solidarity with London bus drivers and their families. More than two dozen London bus drivers have died to date from the Coronavirus.#solidarity pic.twitter.com/B8bI6vjCRA

— Solidarity (@solidarityie) April 17, 2020
TfL, however, claimed:
"There is nothing more important to us than the safety and wellbeing of our colleagues and customers and we expect bus operators to conduct thorough investigations in all cases without fail. 
"There is an escalation process to senior management in each company and other ways to raise issues through our regular meetings with union colleagues and senior management of the operators. We are committed to tackling racism and will always strive to improve our processes to deal with it wherever issues are raised."
As Marcia prepares to return to work, she hopes not only that her job will be safe, but that it will finally garner respect as a public service. "A lot of people don't care about bus drivers," she says, "but we're human beings".  
"If management would treat drivers well maybe that respect would escalate amongst the world and people would notice that drivers are important." 
*Identifying details have been changed to protect anonymity.
Sophie K Rosa is a freelance journalist. In addition to Novara Media she writes for the Guardian, VICE, Open Democracy, CNN, Al Jazeera and Buzzfeed.