As the Airline Industry Faces Coronavirus Collapse, It Is Outsourcing the Crisis on to Workers
23 June 2020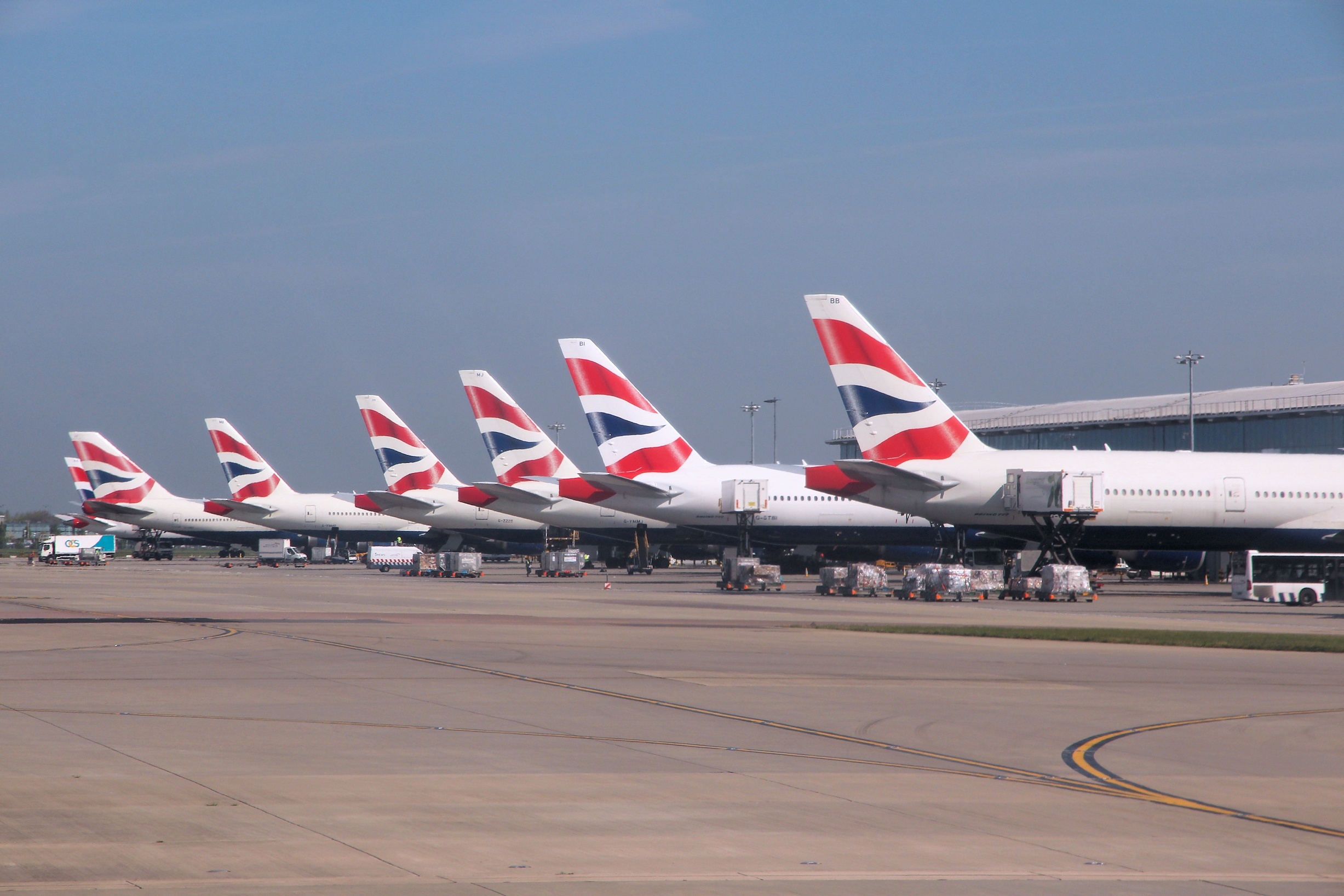 Tupungato, Adobe Stock
Gemma* has worked for British Airways as cabin crew for 20 years. The past few weeks, however, have undoubtedly been the worst of her career, with the airline proposing reforms that will radically impact her working conditions, making her poorer and less secure.
"We're being treated appallingly," she explains, "and will be worse off in every way if BA gets their way". 
With Covid-19 decimating the airline industry, BA has proposed mass lay-offs, wage cuts and less predictable shift patterns as their means of staying competitive.
As a result, Gemma is preparing for either redundancy or a new contract which she claims could see her pay cut by 45% and her conditions alter drastically.
Like many workers, she is fearful that Covid-19 could provide the exact pretext needed to strip workers of their most basic rights in favour of cheaper, more flexible contracts. 
For Gemma, fighting these reforms is the only option. "If they push through these measures I'd have to leave the profession and possibly my home," she explains. 
'They're coming for the lot.'
Gemma's family will be hit hard by the proposed reforms. She lives with her partner, who also works for BA and their two children in a two-bedroom flat near London and claims that the change in contracts could see them lose as much as £62,000 of their income. "It's just not sustainable for raising our family," she says. 
With a possible 12,000 employees facing redundancy and the rest preparing for a substantial loss in earning along with considerably more flexible terms, it is clear that the crisis will have severe impacts on staff across the airline.
British Airlines Stewards and Stewardesses Association (BASSA), the union which represents Gemma, claims that the changes would not only reduce pay but would see cuts to flying allowances, a move towards more flexible seasonal contracts and a decrease in layover times between flights, among other measures. 
But the consequences of the proposals won't just be financial. Eric*, another member of the cabin crew, who is active in BASSA, fears that the crisis will lead to an overhaul of all aspects of existing contracts.
"They're coming for the lot," he says over the phone."Whether it be our wages, flying allowances or our time off to recuperate." He is also quick to point out that some of the measures, such as the plan to revise disciplinary procedures, seem to have little to do with cost. "It's a power move," he explains.
According to Eric, the proposals aim to reduce the powers of appeal that workers are entitled to during a disciplinary – meaning that it will likely be tougher for staff to hold on to their jobs. "There is no doubt that this will make it easier to get rid of us," he says. 
The finalised details are yet to be revealed but Eric says the current proposals look to make BA staff poorer, more precarious and more easily dispensable.
This move has precedent and echoes industrial action taken by BASSA in 2010 over similar plans to "impose flexible, draconian contracts", as Eric points out.
'Their flexibility comes at our expense.'
Where previously, cabin crew were split between Eurofleet who flew within Europe and Worldwide fleet who flew across the world, the dispute resulted in the creation of 'Mixed fleet' contracts, for cabin crew who fly both long and short-haul – on inferior conditions.
Those on the Mixed fleet contract are not only paid a fraction of what those on traditional contracts make but also have different travelling allowances and shorter layover times. Currently, the more protected and better paid Eurofleet and Worldwide Fleet contracts coexist with the Mixed fleet.
However, Eric fears that the current proposals will seek to consolidate all existing contracts into one new agreement with "the lowest standards and terms we've ever seen, even worse than the Mixed fleet". 
Indeed, for many staff, one of the most harmful changes would be increased flexibility. "That's what I think would hurt us the most," Gemma says, "that and wages". 
The proposals seem stark, with early reports suggesting that remaining staff would take on zero hours contracts and seasonal work. "It's typical, really," Gemma adds, "their flexibility comes at our expense". 
'The whole thing is incredibly opportunistic.'
Provided that she is fortunate enough to keep her job, Gemma speculates that her shifts will be 30% longer due to reduced layover times, which she fears will put a strain on her and her family. "They're asking us to work longer for less," she says, "and this will take its toll on morale". 
Eric, like many of his colleagues, believes that these changes are part of BA's long-term plan to reduce costs. "All their Christmases have come at once," he says, alleging that "these suggestions have been knocking around in their desks since 1997, they just needed a chance to implement them".  
Indeed, BASSA claims it has been opposing similar reforms for decades, but that the current proposals are the most extreme of their kind. A spokesperson for the union commented:
"The desire of BA to impose 12,000 redundancies and wholesale cuts to all BA contractual terms and conditions (which includes firing and rehiring what is left of its workforce) is a calculated and morally bankrupt attempt to use a global health crisis to achieve what has been their aspiration for some time." 
The statement refers to proposals from the airline which would make remaining workers redundant before choosing to rehire them on inferior conditions.
Like most staff, Gemma was on furlough under the government retention scheme when she was informed of the changes and feels the crisis has been cynically appropriated by the airline. "The whole thing is incredibly opportunistic," she says. "This crisis has been an amazing chance for them to rewrite our contracts forever."
'BA has consistently failed to consult us.'
According to some staff, the process is not just about altering conditions but crushing workers' resistance. Since the 2010 dispute, relations between BASSA and BA have been acrimonious. 
For the past decade, Gemma says BASSA has defended her and her colleagues from increased flexibility. However, the bitter relationship between the union and airline seems to have had a negative effect on current negotiations, with many staff complaining that BA has side-lined them from such talks. "We don't have our heads in the sand." says Eric."We know that some tough choices will have to be made, but BA has consistently failed to consult us." 
Gemma agrees, pointing out that, while staff are aware that changes need to be made, BA, unlike other airlines, has attempted to push these through without any input from workers. She claims she first heard about the redundancies on the news.
This sentiment is echoed by union leaders, who claim that the airline's 45-day planned consultation period over the new contracts – the statutory minimum UK law allows – is insufficient and an attempt to push through reforms without meaningful deliberation in these unprecedented times. 
Unions argue that the period, although in line with UK employment law, should be extended to at least 90 days, due to the scale of the crisis. 
In a letter to BA CEO Alex Cruz, on 14 May, Len McCluskey, general secretary of Unite, of which BASSA is a sizeable branch, accused the airline of "running down the statutory clock on consultation" by trying to negotiate whilst staff were furloughed and unions did not have proper access to their members. The letter singles out BA and claims that this tactic has made "meaningful consultations" impossible and suggests that negotiations should take place when work has resumed. 
BA maintains that the measures are necessary to remain in business after an unprecedented fall in demand as a result of Covid-19 and implacably denies any sidelining of unions. On 22 May, Cruz responded, claiming that Unite and the GMB had failed to attend early consultation meetings.
'It's very easy to push around British workers.' 
On 11 May, Willie Walsh, CEO of IAG, BA's parent company, told the Transport Select Committee that staff restructuring was essential, after a 50% fall in global air traffic in March. "I deeply regret that the coronavirus crisis has had such an impact on the aviation industry and, as as a result, has led to the requirement to restructure our business," Walsh said. 
Despite this, both BA and IAG have faced backlash over the proposals, as many say that the cost of the crisis is being unfairly saddled on workers. 
In recent weeks, critics have been quick to point out that BA and IAG's multi-billion-pound cash reserves, as well as the continued acquisition of competitor airlines, show that cutbacks on this scale are not necessary. 
More broadly, the reforms are calling into question IAG's corporate culture, which pays handsome dividends and frequently buys back stock. "They've got money for their shareholders but not for their employees," Gemma says.
When approached for comment, a BA spokesperson said:
"We are acting now to protect as many jobs possible. The airline industry is facing the deepest structural change in its history, as well as facing a severely weakened global economy. We are committed to consulting openly with our unions and our people as we prepare for a new future."
The airline's proposals have also drawn scorn from parliament, with a Transport Select Committee report released on 13 June calling BA's treatment of staff a "national disgrace" and a "calculated attempt to take advantage of the pandemic".
Eric is quick to point out how much of the crisis can be attributed to Britain's deregulated labour market. "Simply put, it's very easy to push around British workers. You don't see this at other airlines." 
And he's not wrong. With businesses across the country using the public health crisis to alter conditions and cut costs, coronavirus is exposing just how damaging Britain's labour market can be to workers.
Gemma, however, is adamant that there is another way. "At this time, we need to be putting our arm around one another and showing solidarity, not throwing each other to the scrap-heap."
*Identifying details have been changed to protect anonymity.
Laith Saad is a student journalist in Edinburgh writing mainly on labour markets in Tory Britain.