Yes, Zoomers Might Just Save the World
23 June 2020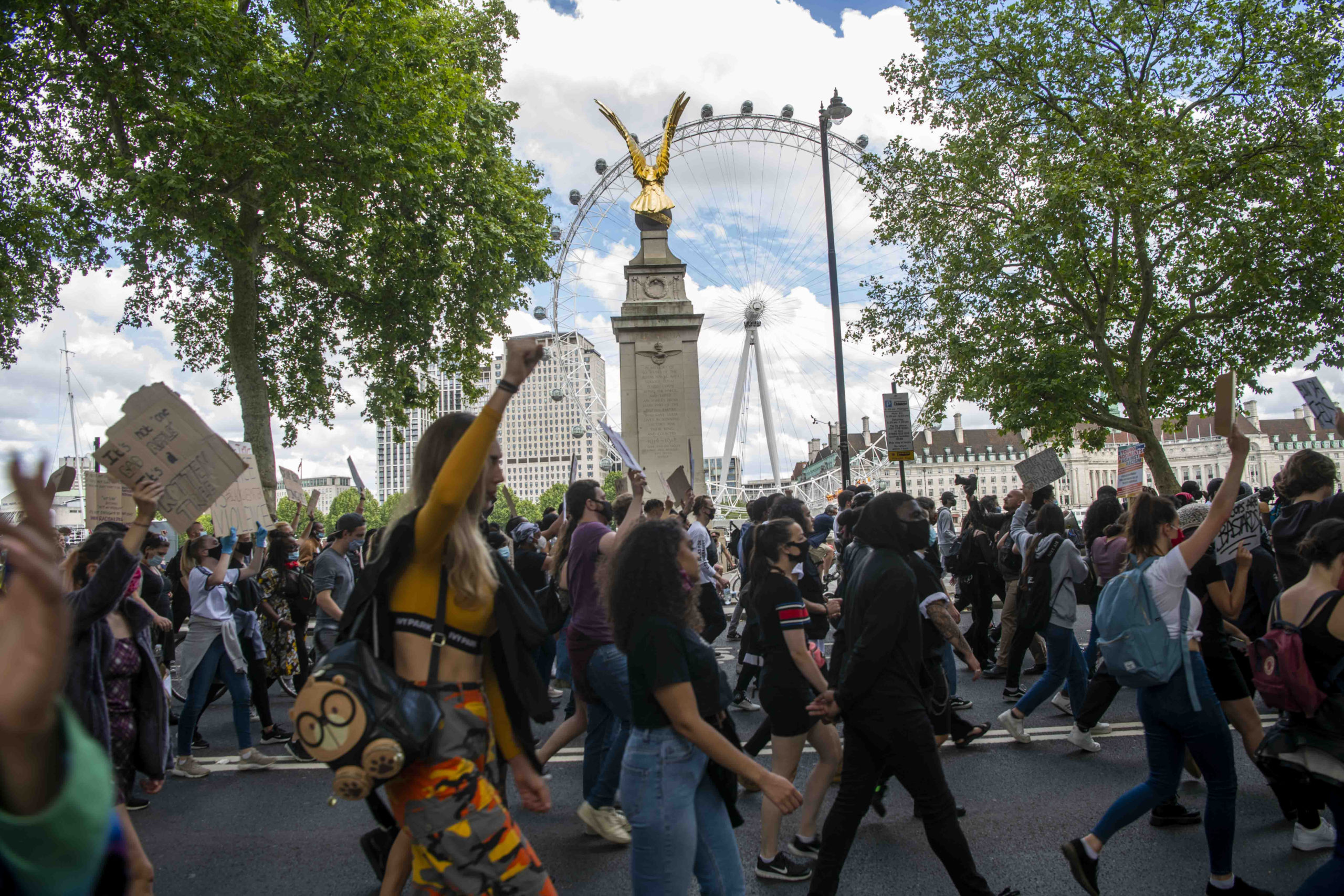 Erica Dezonne/Reuters
In both the UK and US, millennials have had a terrible deal over the last 15 years. Many entered the labour market around the time of the great recession, which followed the 2008 crisis, having expected to buy a home at the very moment real wages fell, credit tightened and house prices continued to spiral.
In the UK, those presently entering middle age are three times more likely to be renting than just two decades ago, while a third of men aged 20-34 are living with their parents. Over the last 20 years the chances of owning a home as a young adult have halved – and that was before mortgage lenders began demanding a minimum deposit of 15%.
But home ownership – and renting for much longer than before – is the least of problems for a generation which has, in the US, experienced slower economic growth since entering the workforce than any other in the country's history. In contemporary America someone in their mid-30s is 50% poorer than they would have been in 1989. Meanwhile, those over 65 are more than 50% better off. Young adults are unlikely to have significant savings or be able to afford children. There is a materialist explanation as to why, for many millennials, the idea of parenting is owning a cavalcade of succulents and cacti.
Millennials voted for Hillary Clinton and Ed Miliband before plumping for Bernie Sanders and Jeremy Corbyn. In between they chose Scottish independence and wanted Britain to remain in the EU. By and large, the political system, much like the media, remains inoculated from their influence. They are under-represented in broadcast and print media, and they always lose at the ballot box.
This partly explains what happened in last year's general election. Among those in their thirties Labour beat the Conservatives by 16 points, and while the media frequently depicts this demographic as entirely comprised of blue-haired students and 'Corbynistas', in reality they are the backbone of Britain's labour force. The same applies in the US: by the beginning of 2019, millennials were the single largest age cohort among full-time American workers.
But however bad the situation might be for millennials on both sides of the Atlantic, it's much worse for their successor cohort: 'generation Z' or 'zoomers'. This generation – born between the late 1990s and early 2000s, and now entering adulthood – will amass even more student debt (should they choose to go to university).
What's more, they are entering the world of work in a period defined by a pandemic: the high street is deserted, retail is increasingly online, and the hospitality sector is in cryogenic stasis. Business models were already being transformed as a result of technological change, but coronavirus is accelerating that, from increasingly automated gyms to ordering your round of drinks by app.
In a pandemic, a 'frictionless' economic experience is epidemiologically preferable, but for the likes of Amazon and Microsoft, it is also an opportunity to increase profits. The hallmark of those retailers which will survive the next 12 months? Productivity gains from automation and layoffs – and even then it will be tough.
While it might feel like a distant prospect for those entering their twenties, the issue of pensions is even more troubling. Today there are approximately 6.3 people of working age for every person over 65. The UN claims this will fall to 3.4 to 1 by 2050, and 2.4 to 1 by 2100. We might expect the default response to this to be for people to have more children, but there's one big problem: they can't afford to. As such, the much vaunted 'baby boom', widely predicted ahead of the coronavirus lockdown, has failed to materialise. This is what is called a crisis of social reproduction – a crisis which undermines the very ability of labour power to reproduce itself.
Then there is public debt, which with demographic ageing will only rise over the coming years. Despite a decade of austerity, public debt now exceeds 100% of GDP – somewhere it hasn't been since the early 1960s. In Britain, the costs of health and long term social care, the state pension, and other elderly benefits are expected to increase annual spending by 2.5% of GDP every year for the next decade. Even the likely end to the 'triple lock' on Britain's inadequate state pension won't scratch the surface when it comes to caring for an ageing population. The number of those over 85 is expected to double by 2030, while those over 65 will increase by a third. Zoomers, in debt and renting for life, will be paying taxes to maintain an increasingly dilapidated health and social care system.
Alongside demographic ageing and an increasingly unequal economic model is, of course, climate change. This is an issue which, alongside Black Lives Matter, has been totemic in politicising a generation of young adults who seem more radical than anyone could have imagined. The conspicuous forms of politics which identify this generation – from the toppling of Edward Colston's statue to the public interventions of those like Marcus Rashford and Jadon Sancho, not to mention the TikTok users who humiliated Donald Trump last week – have arrived. 
It increasingly feels like millennials – who favoured Corbyn, Sanders and Scottish independence – are just the first wave of something larger. We're not looking at generational fads, nor frivolous marketing categories but, more likely, the birth pangs of mass political upheaval.
Aaron Bastani is a Novara Media contributing editor and co-founder.