Coronavirus Will Accelerate Automation. So Why the Calls for 'Jobs Jobs Jobs'?
7 July 2020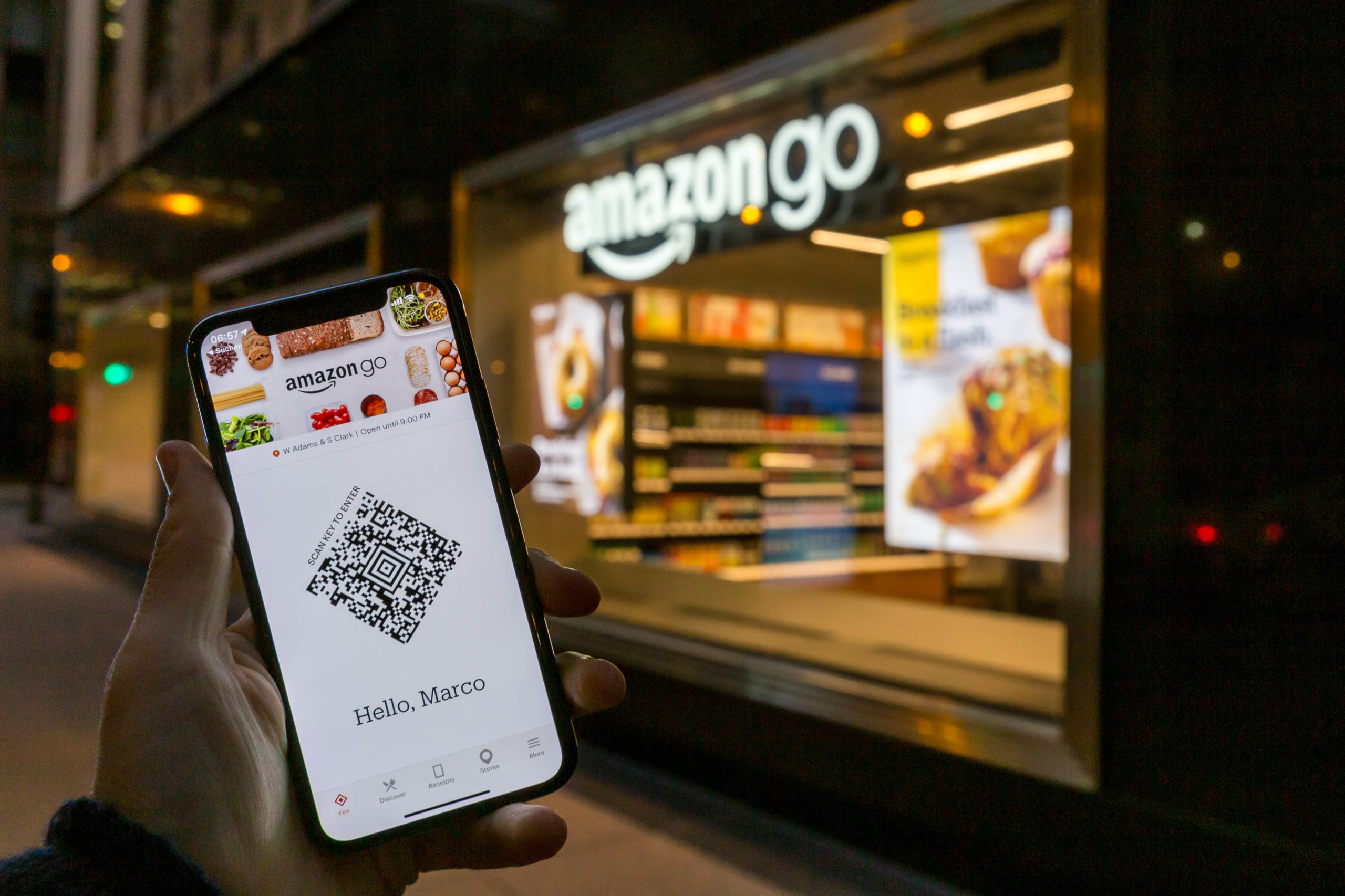 verchmarco/Flickr
For more than a decade, the outlines of a different kind of economy – for better and worse – have been emerging all around us. While rarely mentioned, the industry where this is most conspicuous is retail banking, with high street banks disappearing, staff being laid off in their thousands and the customer experience increasingly oriented around digital technologies. Most importantly, and whatever issues you might have with its downsides, online banking is undoubtedly simpler and more convenient.
While primarily the result of technological change – principally the diffusion of smartphones and the adoption of 4G – what accelerated this shift was the 2008 crisis, after which banks aimed at consolidation through reducing their headcount. More than a decade later and that impulse shows no sign of stopping. In 2015 HSBC announced 8,000 redundancies, while Lloyds has shed nearly 4,000 jobs since 2016. Last January Santander announced it would be shutting 140 branches across the UK. The coronavirus will, if anything, bring a new wave of redundancies.
When it came to retail banking, the lost decade Britain endured after the demise of Northern Rock emboldened a technologically-driven shift. The arrival of the coronavirus will do something similar – only this time for virtually the entire offline economy.
To an extent, this is already discernible from the select group of businesses benefitting from the crisis: digital giants like Amazon and Microsoft, remote working upstarts like Zoom and Adobe, and logistically advanced firms like Ocado and Shopify. While high street chains and independents fear for their future, these companies are hiring new staff and seeing their market share, and values, soar.
The collapse of the high street has been a long time in the making, but the news that Pret a Manger – a seemingly bulletproof business over the last decade – will close at least 30 stores across the UK, belies the extent to which the old model is teetering. Equally symbolic is Intu, the retail giant which owns Manchester's Arndale and Trafford shopping centres, which has entered administration.
2019 saw 143,000 job losses in retail, with sales the worst on record for the industry. Many firms which haven't entered administration – something endured by the likes of Debenhams, House of Fraser, HMV, GAME and others in recent years – are significantly scaling back. Benchmark performers like John Lewis and Marks and Spencer were making closures before the coronavirus, while the Arcadia Group – which includes Dorothy Perkins and Topshop – did likewise. The leaderships of all these companies understood that radical surgery was needed just to remain operational. What the coronavirus has done is bring that challenge into 2020. Before the year is up, some of the most venerable names in British commerce will be history.
Alongside the closures, however, one also observes innovation. PureGym, Britain's largest gym chain, already had the advantage of a model based on low staffing levels. Now they are set to re-open, not only introducing social distancing measures but also offering members real-time updates about when is the ideal time to visit their local gym. The next few years could be very hard for the company, but if they survive – and I suspect they will – it's likely they'll enjoy something close to a monopoly thereafter. As Carl Benedikt Frey recently wrote in the Financial Times: "Coronavirus is likely to accelerate automation. Even after Covid-19 passes, companies will want to pandemic-proof their operations." In this context, the call for 'jobs, jobs, jobs' is both misguided and myopic, and when both major parties refer to businesses as viable – and simply facing a temporary problem with the pandemic – this isn't correct, especially in retail. What the coronavirus has done is to accelerate and intensify changes which were already coming.
Amazon, the world's most valuable company, already uses more than 200,000 robots in its warehouses around the world. Alongside this, the company is developing a delivery drone service, Prime Air, which could debut as soon as August. The company is not unique in making such a move in the context of the pandemic, with the NHS deploying drones for the delivery of medical supplies, and China's JD.com and Alphabet's Wing Unit in Virginia using the same technology.
For Amazon, innovation is also found in the company's venture into offline retail, with its AmazonGo stores minimising staffing levels and human interaction in a manner analogous to PureGym. To enter the store you scan in with an app, select the items you want (with this being monitored through RFID tags), and you walk out – your account being automatically debited. Despite the pandemic AmazonGo is set to expand to several US states, and its low human-high data model (their stores typically require a fifth of the workforce of a similar sized supermarket) could quickly become the norm.
Evermore online shopping, a long-awaited embrace of remote working and automated logistics, technological disruption in areas like retail, farming and hospitality. All of which begs the question: from the perspective of job creation, what are the growth industries of the future? Because while these industries will certainly continue to employ some people, this won't be on the scale of the 20th century.
Part of the answer to this question is care work – an area where job creation will persist as societies around the world grow older. Alongside this, the coronavirus offers an opportunity to rapidly decarbonise our economies, build much-needed public infrastructure and re-wild our natural environments. There is work enough to be done – even with the rise of the robots – but the state must take centre stage in managing that switch, creating a national care service and overseeing a Green New Deal. In addition, a gradual shift to a three day weekend should move from speculative idea to pragmatic demand.
Sometimes in politics, caution is preferable. But when confronted with a challenge on the scale of the coronavirus – an event which itself emerged in the context of climate change, demographic ageing, inequality and automation – it is entirely misguided. The challenges we face are immense, and to propose incremental solutions in response is not only tragic, but doomed to political failure.
Aaron Bastani is a Novara Media contributing editor and co-founder.