Coronavirus Has Left Thousands of Trans People Unable to Access Healthcare
14 July 2020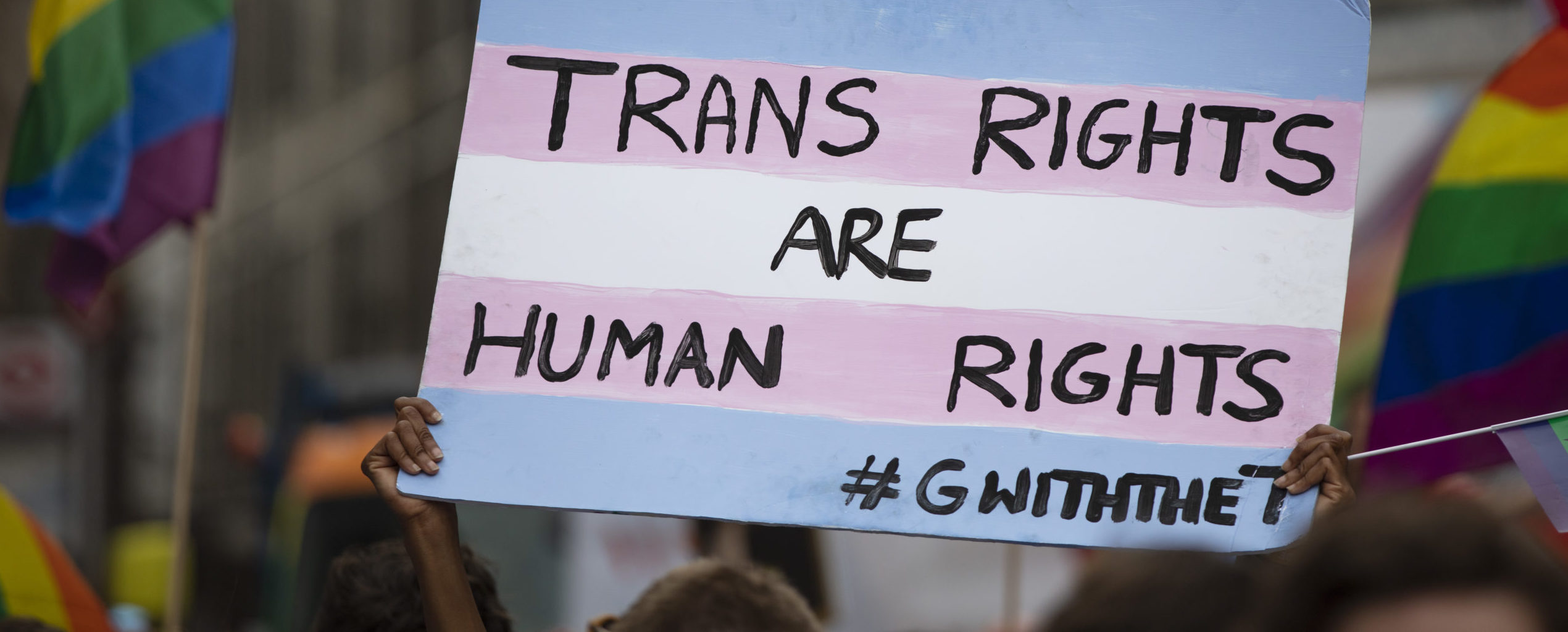 Elijah*, a transgender man from Yorkshire, had been waiting three years to see a professional at a gender identity clinic when Covid-19 hit. As a result of the pandemic, the already-long waiting list has been frozen. 
With clinics uncertain about when they will be able to start seeing clients again, Elijah says he feels increasingly hopeless.
"It makes me feel anxious about the future of trans healthcare," he says. "Like I might never live to see the day when I'm comfortable in my own body without paying huge sums of money that I don't have."
A recent survey by national charity the LGBT foundation found that 27% of trans respondents were unable to access healthcare for non-Covid related issues and 38% had had a medical appointment cancelled in the last four months. 45% of trans respondents said they were either unable to access their medication already, or worried they might not be able to access it in the future.
With the pandemic magnifying the myriad failings of the trans healthcare system, transgender individuals, activists and support workers say enough is enough: major changes need to be made immediately so that healthcare is accessible to all trans people.
'The complete uncertainty is all-consuming.'
According to Benjamin Taylor, who works for sexual health and LGBTQI+ charity MESMAC, the lack of access is causing great distress within the trans community.
"Gender identity clinics have shut and appointments have moved online," he explains. ''I've seen a lot of people having more panic/anxiety attacks, a large increase in people talking about dysphoria and a fear that they'll never be able to get the care they deserve.''
Noah*, a 20-year-old transgender man from Suffolk, was about to book his consultation for top surgery before lockdown started, but was told the clinic wasn't taking any more appointments until July. ''I'd got excited about top surgery being within reaching distance and had planned for it over the summer and started to make arrangements," he explains, "so to have that taken away and for it to all be unknown has been hard''. 
While coronavirus has made the situation much worse, the trans healthcare system was failing before the pandemic. Quinn, a trans activist from Yorkshire, explained: "Some people are waiting up to four years for their appointments and that was before coronavirus. It's disgusting."
Elijah has little faith in the government being able to bring about meaningful change. "Gender clinics already had a massive problem of underfunding," he says, "so even after the pandemic is over, the 'normal' that they would be going back to [is] atrocious, and frankly, this current government has neither the ability nor the [initiative] to fix this problem".
He added: "The long wait was already bad enough but I'd just go on with my everyday life. Whereas now the complete uncertainty is all-consuming."
'I've had to battle through alone.'
The mental health implications of the clinics closing have been huge. The LGBT Foundation has reported a significant spike in calls to its crisis helpline since the beginning of lockdown, with calls related specifically to suicidal ideation increasing by 25%. 
Elijah says that constantly being around people who don't understand him during lockdown has taken a toll on his mental health. "I'm a key worker so I've been spending five days a week surrounded by people who, through no fault of their own, don't understand the struggles inherent in being trans."
Not being able to spend time with his trans friends on his days off has meant his mental wellbeing has suffered. "I struggle with [my mental health] anyway," he says, "but it's been really lonely, and I've felt really isolated not being able to talk to my trans friends about this stuff face-to-face".
Meanwhile, for Yvonne, a trans woman from Exeter, who has both physical and mental health issues, living alone during lockdown has been extremely challenging. "It's been difficult to access my GP and mental healthcare, you can now only get prescriptions online," she explains. "I still need the one-to-one help but I can't get it. I've had to battle through alone."
Echoing Yvonne's concerns, Alex, a trans activist from Edinburgh describes how scared he was during the 2007-9 recession when there were widespread shortages of testosterone. "There were times where I had to wait ages for meds, which leads to serious physical and mental ill-health," he explains. "I'm really scared that this is going to happen again."
"Lots of trans people have lost their access to healthcare during this time because it's not seen as urgent. I haven't, but only because I self-inject, so I don't need as much. Every time I have gone for my prescription though, I've been worried I might not be able to get it." 
For Harry, a trans man from Yorkshire, uncertainty about waiting times has not been the only challenge. Living with his family, who frequently misgender him, has put him under immense emotional and mental strain, with Harry explaining that he has "a lot of transphobia against myself". 
'Many trans young people have come out of their shells.'
Despite the challenges that trans people are facing under lockdown, some are taking matters into their own hands to offer much needed social support to the community.
Quinn, who usually runs his own LGBTQ support group, has taken the upheaval in his stride, moving his group temporarily online and creating a virtual Pride event, which will take place on 25 July. 
"It's so important that trans and non-binary individuals feel like they are a part of a community," he explains. "Virtual Trans and Enby Pride 2020 [is] an event to help trans and non-binary people celebrate their authentic selves."
Indeed, for many young trans people, online events like Quinn's are allowing them to thrive, free from the added pressures of socialising or having to attend school or college.
Despite increased waiting times at her local clinic, Ldele, a 19-year-old trans woman living in the northeast, is seeing lockdown as an opportunity for self-growth. "It doesn't bother me really, time away from everyone has been great and I've loved every minute of lockdown," she says. "I've been doing a lot of cooking, partying and also taking time out to care and look after myself properly; I guess, learning to love myself."
Support workers are also reporting seeing younger trans people flourishing during the pandemic. Lily Allenby, a community development worker at Yorkshire Mesmac explains that for young people who have supportive families and home environments, lockdown, and the subsequent move online, is enabling them to "come out of their shells". 
"They find it easier to be themselves behind their keyboard than in real life," she explains. "It's great to have this new way of supporting people come out of the pandemic." 
While this is undoubtedly a positive outcome, the same challenges that faced young trans people prior to the pandemic will be waiting for them as lockdown measures lift."The worry is how are these people going to integrate back to a 'normal' way of life?" asks Allenby, "What support is available in schools and colleges to encourage their safe return?" 
'Trans people deserve access to high-quality healthcare.'
With coronavirus exposing the underlying problems with trans healthcare – and exacerbating, for many in the community, a climate of uncertainty and fear – activists and charities are urgently calling for change before the situation becomes untenable.
According to Paul Martin, the chief executive of LGBT Foundation, "the immediate thing that needs to happen is support for the charities and organisations that support the LGBTQ community because our trans communities especially are extremely worried that support and funding needs to be there to help take that pressure off". 
Meanwhile, support worker Taylor has hopes that lockdown will inspire digital solutions for making trans healthcare more easily and readily accessible:
"I'm hoping the pandemic pushes telemedicine forward as most trans people have to travel a long way to get to their gender identity clinics and with that comes travel costs (as well as accommodation some times) and loss of income if they have to take time off work, as these appointments are very inflexible."
For Quinn, however, the most pressing issue that needs to be addressed is that of understaffing. Tackling this, he believes, will go a long way towards enabling clinics to run more efficiently and offer the support trans people so desperately need. 
"We need to see more staff hired to help out the already overworked clinics around the country," he argues. "We are waiting longer than necessary and our mental health is declining as a result. Trans people deserve the same access to high-quality health care, without the excessive waiting lists."
Hannah Green is a freelance writer and activist.