'It's Been Too Long': The Windrush Compensation Scheme is Setting Victims Up to Fail
26 August 2020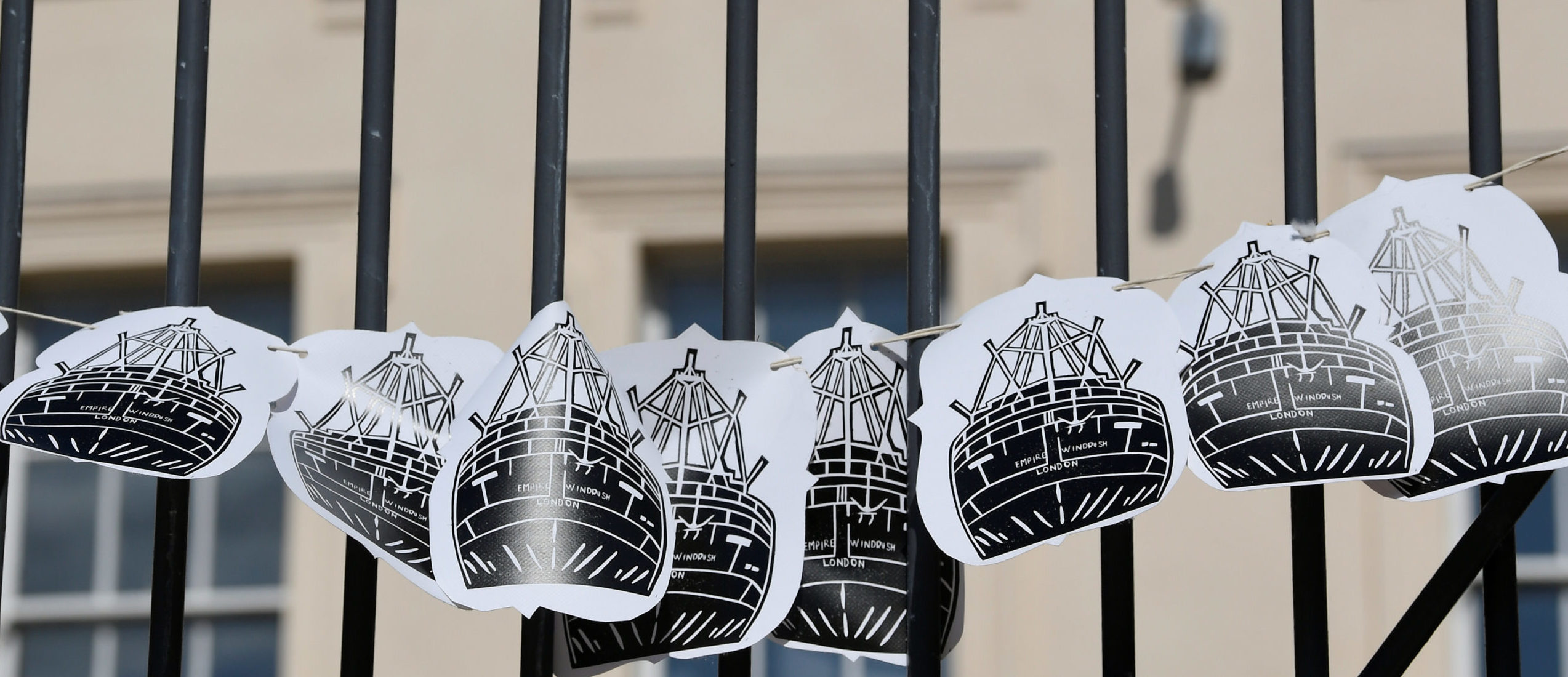 Toby Melville/Reuters
"We know we need to be a more compassionate organisation… we know that the things that we do affect people's lives in a really profound way and that we can't afford to get them wrong in the way we did in Windrush." 
These are the words of Home Office permanent secretary Shona Dunn, who on 19 August, participated in a Zoom call with other Home Office officials and around 50 victims of the Windrush scandal. The monthly online meetings – so-called 'engagement events' – are intended to "raise awareness of the Windrush Compensation Scheme and the work of the Windrush Taskforce". Victims, however, say they are unhelpful. 
"We keep saying it's a waste of time," says Glenda Caesar, a victim of the Windrush scandal, which saw hundreds of Commonwealth citizens denied legal rights and wrongly detained and deported under the Home Office's hostile environment policy. 
Caesar, who regularly attends the engagement events to advocate for other victims who are unable to attend, condemns the Home Office's lack of accountability. "On a monthly basis, we're putting questions to them, but nothing's coming back. We get a different [Home Office] rep each time and they haven't answered the questions from last time." 
Again another online zoom mtg with HO official regarding WC and again no answers to our questions. We need a bigger timeframe so those affected can present their case. This is not going away, there was overseas case viewers last night pleading 4 help @ukhomeoffice @pritipatel pic.twitter.com/F1q1xY3Pxt

— Glenda Caesar (@GlendaCaesar) August 7, 2020

In forming a Windrush Taskforce, the Home Office claims that it is aiming to "right the wrongs" inflicted on the Windrush generation. When approached for comment about its so-called engagement events, a spokesperson told Novara Media: 
"We want our…events to be as informative and helpful as possible, and value any feedback from attendees. However, these events are designed to raise awareness of the Windrush Scheme and the process for applying to ensure we are reaching as many people as possible and encouraging them to make a claim. The events are not designed to respond to every individual query in detail and indeed it may be inappropriate to respond to sensitive individual case specific questions in a group event."
But despite the Home Office's assertions, victims say that these redressal attempts are characterised by empty words and incompetence. 
Confronted with a failing compensation scheme offering hugely delayed and 'insultingly' low payments to people who have had their lives torn apart by the Home Office, victims argue they have no choice but to fight to demand just remuneration. 
'I just got a second offer which I turned down again.'
Having come to Britain from Dominica at just three-months-old in 1961, in 2009, Caesar was sacked from her job as an NHS administrator and denied unemployment benefits. Facing mental health challenges and heavy debt, including rent arrears, Caesar is now fighting the Home Office to get herself and others what they're owed. 
In December last year, Caesar was offered £22,264 in compensation from the Home Office, to cover lost income and other impacts on her life due to the Windrush scandal – including both her and her son being wrongly detained at airports, and having "contemplated suicide" due to the trauma of the ten-year ordeal. "How do you quantify someone's well being?" she asks.
Like many others in her position, Caesar found the offer grossly inadequate. "I just got a second offer which I turned down again," she says, "because it was ridiculous." 
 "The compensation scheme has been set up so that we fail," says British army veteran Anthony Williams, a Windrush victim who arrived in the country aged seven in 1971 and received a similar offer from the Home Office, which he found "insulting" and is now appealing. 
Williams was compensated £13,764 for "lack of access to employment," when the government's failings meant he was unable to work for five years. 
Unable to receive medical treatment without citizenship, Williams lost all his teeth and spent five years isolated and too ashamed to confide in family or meet new people. Williams would listen to Birmingham Jamaican radio stations in his bare flat, which he could not afford to furnish, wishing he could attend local music events but "ashamed to go out in public." He went to the supermarket when no one was around and avoided seeing neighbours. 
"Put it this way," he says, "people couldn't handle a couple of months of lockdown for coronavirus: I've been on lockdown for five years and I had no access to medical treatment, no access to nothing… There were times when I sat there and burst into tears, times when I sat there looking at the walls, watching paint dry." As part of his compensation package, the Home Office offered Williams an additional £5,000 for "impact on life". 
Williams is quick to point out the racist double standard in how he and his fellow Windrushers are being treated. While many are struggling to get any compensation at all for the suffering they have endured, the white couple falsely accused of flying drones over Gatwick airport has received £200,000 in compensation. "There you go," he says, "that's all I need to say." 
'The burden of proof is on my shoulders.'
According to campaigners, even the first bureaucratic hurdle of completing the required paperwork, makes the scheme seem deliberately unworkable. They argue that much of the documentation the scheme demands is near-impossible for victims to access – for example, payslips from over ten years ago (non-existent if employers refused payslips to those without citizenship documentation), proof the NHS wouldn't register you, or evidence you tried to lower your financial "losses".
THREAD 4:
This is a thread about how @ukhomeoffice determines Windrush Compensation Scheme claims and deals with claimant's questions. The document that governs this process is the Casework Guidance. It transposes the Full Scheme Rules into actions. [1/36] https://t.co/ZtW4d506gm

— Windrush Lives (@WindrushLives) August 20, 2020
As a result, many victims are unable to claim the compensation they know they are due – a situation that is causing a great deal of frustration and distress. "I haven't done anything wrong but the burden of proof is on my shoulders," says Williams. 
Caesar agrees, saying, "We are being held responsible for a mistake we didn't make… the paperwork they ask for is impossible." Having become a figurehead of Windrush victims, Caesar is part of the community-led support group Windrush Action Network and gets a lot of calls from people seeking support with applying for compensation. "My advice to the people who come to me is to reverse it back to [the Home Office]," she explains, "and say: 'No, this isn't my job, this is your job. It's your mistake and you have to deal with it.'" For Caesar, this is a matter of principle; victims do not owe the Home Office anything and insisting upon that fact is important. 
Those who spoke to Novara Media say many people who have made claims are yet to receive a response at all. As her second appeal progresses, Caesar has started giving the Home Office deadlines of her own. "You have to," she says, "if we owe the taxman money, we would have 28 days to pay or end up in court. They need deadlines too." 
Despite these criticisms, when asked to comment on the system, a Home Office spokesperson spoke to its effectiveness, telling Novara Media:
"The scheme was independently designed, with community leaders and Martin Forde QC, so that the claimant is at the heart of it and it is as easy to use as possible.

"We have made the evidential threshold for the scheme as low as possible so people can access the compensation they deserve. The first payment was made within four months of the scheme launching and has now offered £1.5 million to claimants, with more payments being made week on week."
'The stress of it all meant she just accepted what was offered.'
Williams and Caesar waited 15 and eight months respectively to receive their initial compensation offers, a comparatively efficient response, which they claim only happened because of the media attention their stories have received. 
As of 20 July, the Home Office had received 1392 compensation claims, with only 110 of those having received some form of payment. As a result, Williams and Caesar are concerned that many victims feel they have no option but to accept woefully small payouts. 
"Most of us are older people, and I think [the Home Office] are taking people to the point of desperation, so that when they do get offers they're just going to accept them because they can't be bothered with the red tape," says Williams. "That sits at the back of my mind… it shouldn't because we're fellow human beings… but we're in strange times, look what they almost did to the students. They're ruining people's lives." 
Caesar recently received a call from an elderly Windrusher she knows, who had suffered a stroke. "I could hear it in her speech, it was completely different. She said that the stress of it all meant she just accepted what they offered her. I would have preferred her to fight to get what she's rightfully entitled to… but because of the maturity of these people… a lot are frightened of stress; stress is a number one killer."
'The Home Office is the worst department to manage the scheme.'
Applying for compensation is not only arduous, say victims, but in many cases psychologically harmful. Novara Media understands from one source that a homeless Windrush victim was asked to provide "therapy notes" to verify their status as a "vulnerable person". Such a request, campaigners argue, is unethical and potentially illegal. 
According to social commentator and Windrush campaigner Patrick Vernon, the compensation scheme is "retraumatising" the Windrush generation. "People are being treated as if they're 'benefit scroungers'," he explains. "People have been traumatised… and now they're having to complete a detailed compensation form, only to be told by the Home Office that they want more information or that they don't believe you. It's just completely inappropriate."  
Vernon contends that the government's repeated assertion that it is "righting the wrongs" misleadingly appropriates the rhetoric of the civil rights and Black Power movements in the US, which fought to bring about restorative justice. "But [this] scheme is not designed around restorative justice," he argues. "The premise is that you have to prove you've lost something, as opposed to the government saying 'we did wrong, the onus is on us'. The scheme isn't workable because it was designed on the wrong premise."
Vernon believes that the Windrush generation deserves compensation based on the principles of restorative justice – an outcome that he doesn't believe to be possible whilst the scheme is managed by the Home Office. "The Home Office is the worst department to manage the scheme," he says. "They're still implementing the hostile environment policy; the same directorate that manages the scheme also manages the deportation flights and detention centres, there's a clear conflict of interest." 
'It's been too long.'
Redressal based on the principles of restorative justice, says Vernon, would include policies such as Windrush being included in the National Curriculum; community support services like counselling and day centres for victims; the scheme being managed by an 'arms-length' agency, with a helpline that "works with the victims, not against them"; and public recognition of the contributions the community has made to the country.
Vernon is currently raising funds for a memorial of Paulette Wilson – and Windrush "champion" who encouraged others to speak out about racist injustice and recently "died with a broken heart." 
Meanwhile, Caesar says she feels "so let down" in her ten-year ordeal with Home Office. "[My family] came over here because this was the motherland, and when your mother rejects you…" she trails off.  
Despite the immense hardship and lack of accountability, the Windrush victims have endured at the hands of the Home Office, Caesar and other campaigners are determined to fight for justice. "This is about us, pulling together and fighting against an organisation that's trying to trample all over us," she says, "and we can't allow them to do that… it's been too long".  
A fundraiser has been set up to support Anthony in his continuing fight for fair compensation until he is able to find secure work. To donate, follow this link. 
Sophie K Rosa is a freelance journalist. In addition to Novara Media she writes for the Guardian, VICE, Open Democracy, CNN, Al Jazeera and Buzzfeed.