'We'd Prefer to Die in the UK Than Go Back': The Refugees on Hunger Strike Against Deportation
26 August 2020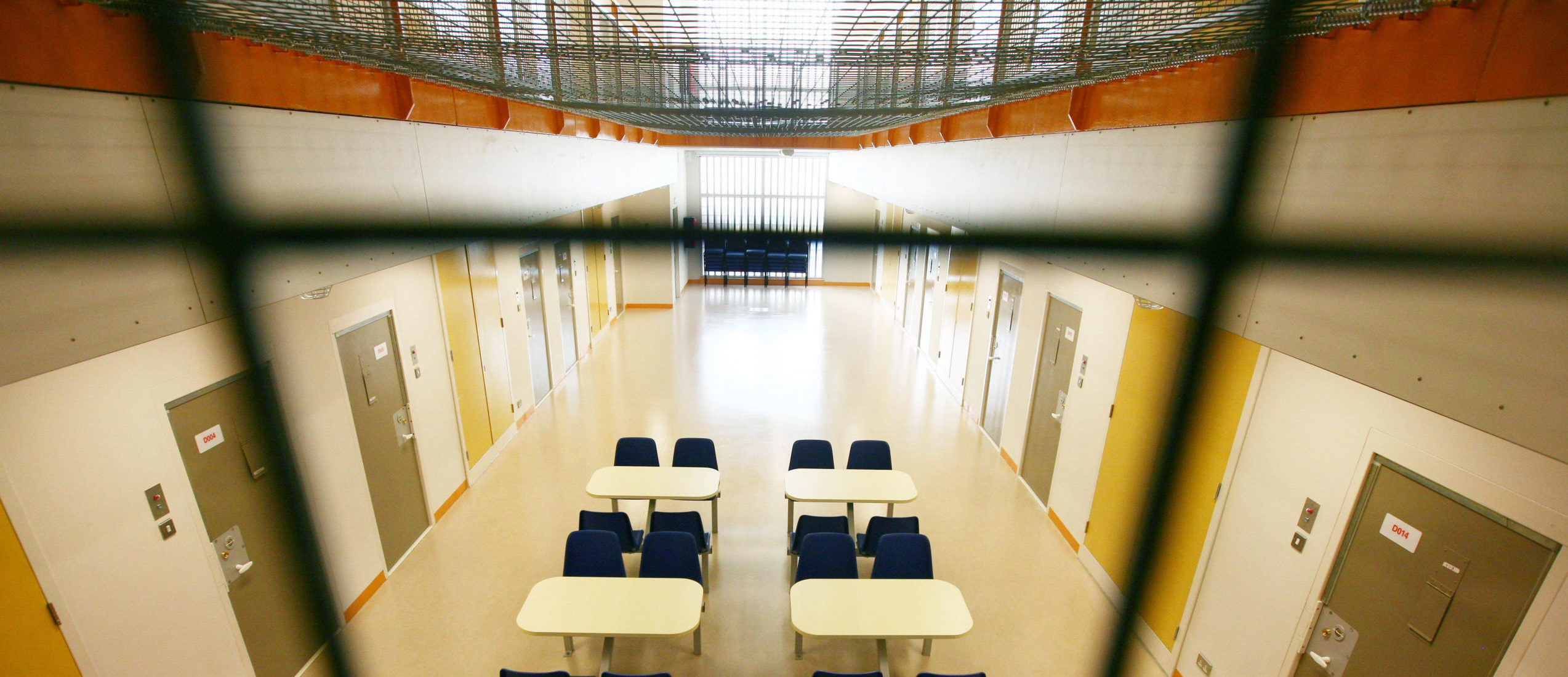 Gareth Fuller/Reuters
Hamza* is the first to admit that he is in "a very depressed situation". Speaking to the Detained Voices collective he says he hasn't eaten for the past week and has recently made a gruelling journey from his home country of Yemen to Europe in the hope of escaping a civil war, which has claimed the lives of over 100,000 people.
But far from attaining the new life he envisioned for himself here in the UK, he has instead been detained at Brook House immigration removal centre, where he is currently awaiting deportation.
Hamza is among the 40 refugees at Brook House who have recently arrived in the UK via the English Channel and are to be forcibly removed on two chartered flights happening today and tomorrow, on 26 and 27 August. 
Despite this, Hamza is unwilling to leave without a fight and is one of the detainees who has undertaken a hunger strike to protest their deportation. 
Along with five other detainees, Hamza has refused food since 13 August. However, on 25 August, the eve of the first deportation, the number of people on strike has increased to 22.
Although Hamza is fully committed to the strike and its goals, he is also under no illusions about the forces that he and his fellow protestors are up against. "The purpose of our hunger strike is to reach our voice, but the staff in the detention centre are saying that even if you are on hunger strike your voice won't reach." 
New statement: We are Yeminis and we are detained here, in Brook House in the UK. Our country is going through a war.https://t.co/9KfFBdMCse

— Detained Voices (@detainedvoices) August 23, 2020

The refugees at Brook House, many of whom are victims of torture, are predominantly from the Middle East – specifically Syria, Yemen, Iraq, Iran and Kuwait, as well as some from Sudan. 
Nabeel*, a detainee from Syria, is scheduled to be deported tomorrow, on 27 August. Hailing from Aleppo, a city in Northern Syria, which has suffered enormously in the nine-year-long civil war, Nabeel tells Novara Media that he left to escape the worst of the conflict. "Our area experienced bombings and conflict, and I was going to face conscription," he says. 
Nabeel explains that the experiences many detainees have escaped have taken a toll on their mental health, which has in turn been exacerbated by the prospect of deportation. "It's like people are being given a choice between suicide and deportation" he says. 
And with a hunger striker attempting suicide on August 19, it is clear that Nabeel isn't speaking metaphorically. Since then, incidents of attempted suicide have only increased, with a further eight detainees attempting to take their lives on 25 August. Of those, it is believed that three have been taken to hospital whilst five remain in Brook House for treatment. 
'Deporting people during a global pandemic is horrific.' 
Brook House is no stranger to controversy. The site, which opened in 2009, is situated on the grounds of Gatwick airport and is currently managed by outsourcing giant Serco. In 2017, the detention centre became the target of widespread criticism when a Panorama investigation exposed a culture of abuse and neglect, which contributed to increased self-harm among detainees, along with multiple suicide attempts.
A National Audit Office report showed that G4S, the multinational security company responsible for operating Brook House at the time, was making up to 20% gross profit per year whilst presiding over such abuses. 
And all this while the #BrookHouseInquiry is revealing "extremely disturbing" evidence of abuse of detained people, first exposed by the undercover work of @CallumTulley and BBC Panorama: https://t.co/3AgtnGyhZx #TheseWallsMustFall pic.twitter.com/idXCwFo3WV

— These Walls Must Fall (@wallsmustfall) April 30, 2020
However, Shreeta Lakhani, a member of SOAS Detainee Support, a student group which campaigns for the rights of migrants in detention centres, says these conditions are not confined solely to Brook House. 
"This isn't just about the checkered history of Brook House but the checkered history of the hostile environment," Lakhani tells Novara Media. "There are reports of violence and abuse across detention centres in the UK."
The Home Office has been criticised for moving ahead with the deportations at a time when coronavirus rates across Europe are rising, with many campaigners warning that the decision will needlessly endanger lives. "At a time of rising coronavirus rates across Europe, this makes no sense," says Lakhani. "Deporting and detaining people during a global pandemic is horrific." 
This decision, she argues, is the latest iteration of the government's failure to protect public health during the pandemic. 
When approached for comment about the upcoming deportations, a Home Office spokesperson said:
"Those in immigration removal centres are often dangerous foreign criminals or people who have no right to be here and we make no apology for seeking to remove them. 

"Detainees may refuse meals in an attempt to frustrate their removal from the UK – this is not effective and we will endeavour to remove those who have no right to be here."
'We are complicit in the violence that these people are fleeing.'
Although Nabeel will not be sent back to Syria, the deportation will still see him returned to a site of trauma: Spain – the first country he arrived in on reaching Europe. There, Nabeel says he was imprisoned in a "camp", where he faced severe brutality: 
"I was beaten severely and my hand was broken. I had a doctor's appointment, but  the doctor would not see me because I didn't speak Spanish. They waited 15 days to get an interpreter and only then did I receive treatment. We were in fear the whole time."
Nabeel is just one of the many migrants who have made the perilous journey to the UK this summer. Campaigners fear that these refugees are being used to distract the public from the UK's economic downturn.
"During recessions, governments tend to look for scapegoats," explains Lakhani. "Right now, they are turning this country's economic and public health crises onto refugees who are fleeing for their lives". 
On 23 August, SOAS Detainee Support and Lesbians and Gays Support the Migrants organised a protest in central London to oppose the deportations. A Yemeni refugee named Ammar, who also faces deportation, addressed the crowd by phone call, saying: "We are just normal people, we don't want their money, we don't want a home, we don't want a hotel: we only want a normal life". 
On Sunday we held a protest outside the Home Office to demand the immediate release of asylum seekers detained at Brook House. Listen to a statement from one of the people facing deportation this week, transcribed and read by a member of @detainedvoices #BrookHouseProtest pic.twitter.com/Uilhdyhwgz

— SOAS Detainee Support (@sdetsup) August 24, 2020
For Lakhani, who attended the protest and listened to Ammar's powerful testimony, halting the deportations is a question of moral obligation. "We have signed the [refugee convention] and therefore have an obligation to protect people fleeing conflict," she says.
She also points to the UK's moral responsibility to house those fleeing Yemen, given the role the British government has played in arming Saudi Arabia, a key player in the conflict which has been accused of war crimes by multiple international organisations. "We are complicit in the violence that these people are fleeing," she argues.
'British officials, please look into our cases.'
As Nabeel's deportation deadline looms, he explains how his once idyllic vision of the UK has been tainted by his experiences in Brook House. "I wanted to learn the language, and engage and assimilate with the community here," he says, "[but]… this treatment is quite inhumane".
Like Nabeel, many of the detainees who arrived in the UK hoped for a better life, but are instead compromising their safety in a bid to stay in the country that has imprisoned them. 
Despite desperately wanting to remain in the UK, Nabeel knows that the odds are not in his favour. "British officials, please look into our cases," he urges. "People are risking their lives."
*Identifying details have been changed to protect anonymity.
Laith Saad is a student journalist based in Edinburgh.