Reopening Universities Isn't Just a Threat to Staff and Students – It's a Threat to Communities Too
by Sarah Kraus
11 September 2020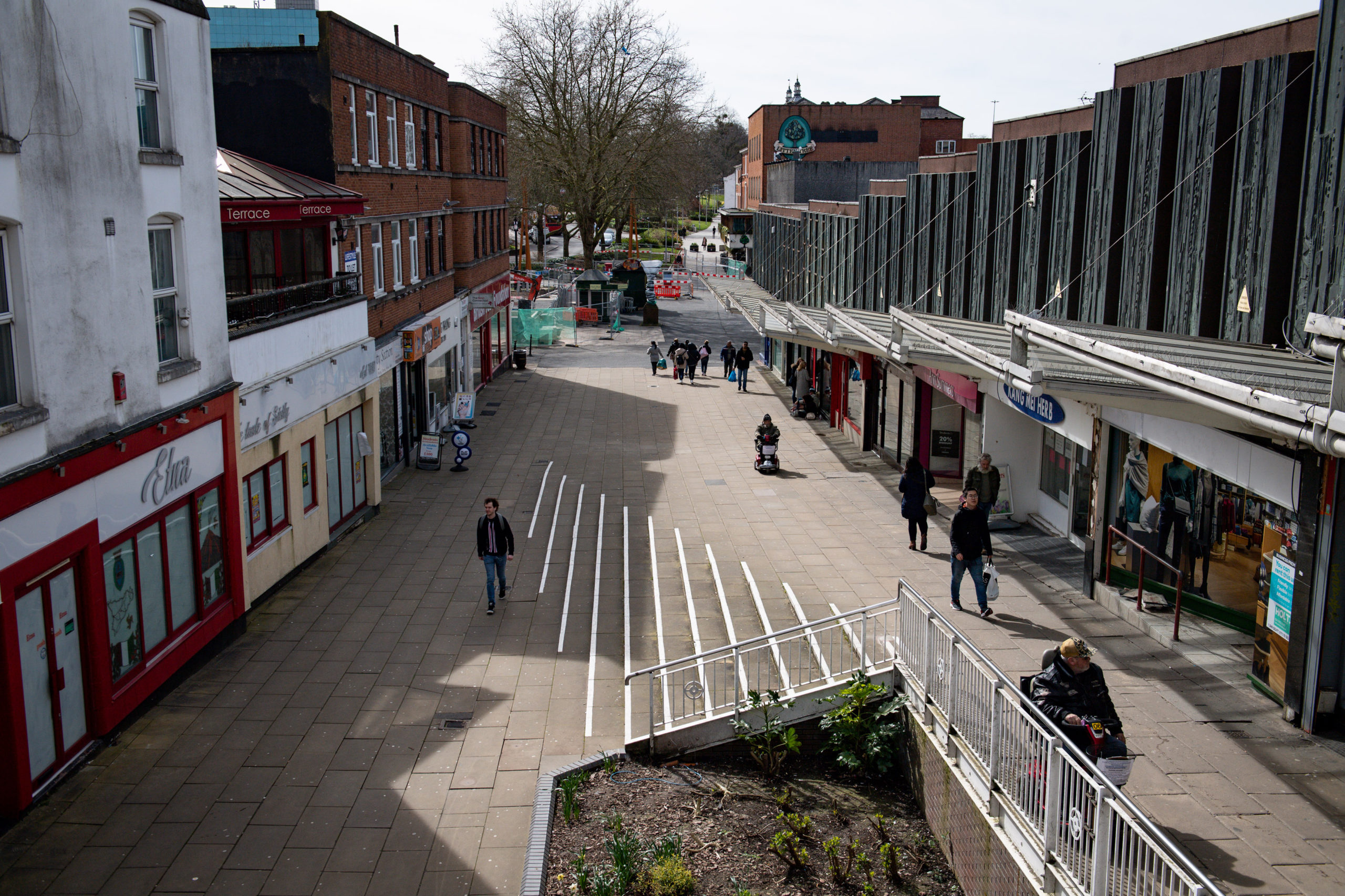 Jacob King/Reuters
The University and College Union (UCU) has called for all university teaching to take place online next term. This is for the very obvious reason that squashing huge numbers of people from different parts of the country into the same lecture theatres, halls of residence and student bars is pretty much the best way to generate a massive spike in Covid-19.
But in some areas of the country, the risk is higher than in others. Reopening universities threatens a massive public health disaster affecting not just students and academic staff, but local communities too. 
Coventry, where I work, is a prime example. High levels of economic deprivation, a large BAME population, low quality housing and many multigenerational households already make it one of the areas most vulnerable to the worst effects of the virus. With the city's two universities – Coventry University and the University of Warwick – planning to reopen their doors next week with little regard for the impact on the wider community, things are about to get a lot worse.
Campus outbreaks of Covid-19 are inevitable, and the likely consequences severe, as the government SAGE, Independent SAGE, and the British Medical Journal have all noted – and as has been shown by university experiences overseas. Coventry currently has almost twice the national average number of Covid-19 cases, and there have already been increased cases in Lower Stoke and St Michael's, which are in close proximity to Coventry University. The reopening of Coventry's universities, and the resulting high levels of travel on public transport and social interaction between young people, could tip the balance towards a dangerous escalation. 
Staff and students are refusing to go back to the universities in unsafe conditions, not just to protect themselves but also to avoid a potentially tragic public health crisis. Zarah Sultana, MP for Coventry South, has now stepped in, adding her voice to the union's plea to move all teaching online in a desperate bid to protect the health of the community she represents.
Today @CoventryUCU & @WarwickUCU released a statement on the public health impact of reopening universities. I share their concerns.

My letter to the two universities, echoing the call for online learning by default to protect the health of students, staff & the wider community: pic.twitter.com/HZJGXsGmr5

— Zarah Sultana MP (@zarahsultana) September 11, 2020
There has long been an uncomfortable co-existence between the people of Coventry and the wealthier, whiter student populations who pass through it. At the University of Warwick, tensions between the Labour-voting, working-class city of Coventry and the pro-business sympathies of the university can be traced right back to when it was founded in 1965. Yet never before have we faced a situation where the intransigence of university management could directly lead to a leap in the death rate of Coventry residents.
Is it fair to place such responsibility on university management? Surely they're just trying to do their best to stop British universities going bankrupt in the wake of the pandemic-induced recession? For lecturers like myself, who have long opposed the marketisation of the university system, it is a bitter irony that it is precisely neoliberal decisions to profit from exorbitant fees charged to international students, high rents for student residences, and turning campuses into private conference facilities, that have put us in this situation. It is this transformation of our universities into businesses that makes them vulnerable to the economic downturn and Covid-19 travel restrictions. If we had simply carried out our remit as places of public education, we would have been far less adversely affected.
It is now this drive to profit that is prompting university management to push for reopening and face-to-face teaching despite the warnings of scientists and public health authorities. They fear that if they decide to move teaching online for just one term then our market 'competitors' (other universities) will steal away our 'customers' (students) with promises of better 'value for money' face-to-face 'services'.
It is not just the university management that is to blame – but the successive governments, from Thatcher onwards, who introduced student fees, reduced student support from grants, introduced and increased loans, at commercial rates, and eventually turned education from a public good into a profit-making machine. And it is the fault of our current government who sees the finance industry, but not education, as 'too big to fail' and refuses to make universities financially sustainable at this time of crisis.
Of course I'm worried about the economic future of my institution and the prospect of being made redundant. And of course I feel sorry for all the 18-year-olds who want to return to normal life and take up their hard-won university places. Of course I'd rather be interacting with other human beings in a real-life classroom rather than stuck behind a screen all day. Yet I also feel that we need to shake ourselves awake and face the reality of an unprecedented global pandemic.
For those of us who've watched our relatives in care homes die on ventilators, our previously healthy friends and family spend six months in and out of bed with a mysterious long-tail version of the virus, and who know people who suddenly passed away far too young, this reality is cold, hard and unavoidable.
I fear for my own health, and I fear of spreading the plague to the people of Coventry. To the bus drivers who will transport students to my campus. To the staff operating the busy train service upon which so many commuting academics depend. To the people who clean student halls and classrooms. To the healthcare assistants, nurses and doctors who will end up looking after me and my students when the inevitable happens.
Sarah Kraus is a lecturer at the University of Warwick.