The Welsh Village Taking on the Armed Forces
18 September 2020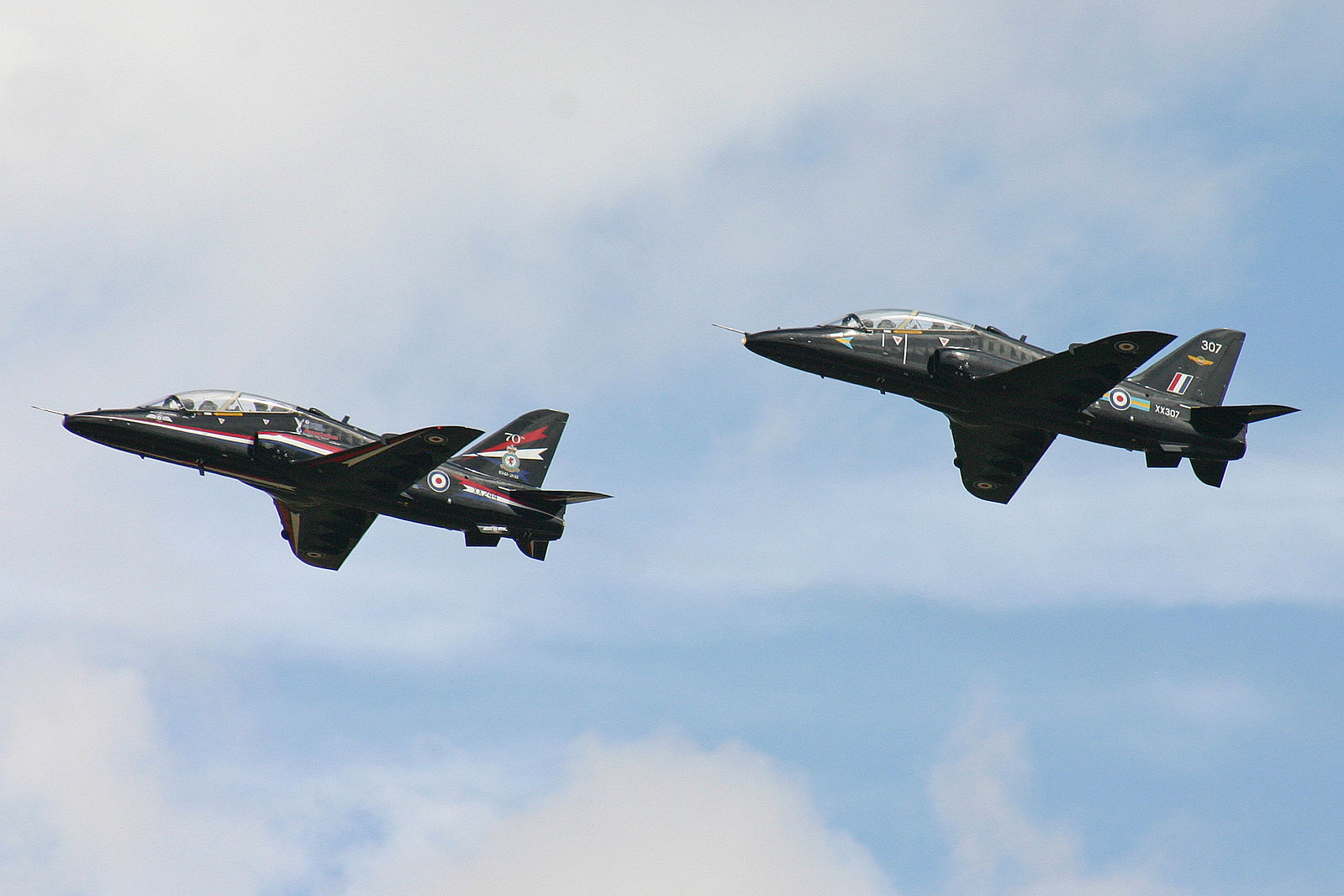 Llanbedr, a village in rural northwest Wales, is known for its neolithic standing stones, its bronze age hut circles and its Grade II-listed church. This year, it's also become a political battlefield.
A small three-runway airfield a mile outside the village centre opened as an RAF base during the second world war, and the rest of the century saw it through various 'defence' incarnations, including as an operation site for remotely-piloted drones. Finally, it closed in 2004, reopening ten years later as a civilian airfield.
Members of Cymdeithas y Cymod  – the Welsh chapter of the Fellowship for Reconciliation, an international Christian nonviolence organisation – have been keeping an eye on Llanbedr since then. Specifically, they've been monitoring the possibility of its use as a drone-testing site: 2015 saw four of their members convicted of criminal damage after painting anti-drone slogans on the airfield's tarmac.
This year, in spring, they were informed by a local councillor that Snowdonia Aerospace, who lease Llanbedr from the Welsh government, had applied to establish a new Air Traffic Zone (ATZ). The ATZ would open the site to being used for military training by the nearby RAF Valley flight school in Anglesey.
"There's a lot of strong feeling locally about the Hawk training programme," Awel Irene, Cymdeithas y Cymod's Coordinator, told Novara Media, referring to the aircraft the RAF uses to train fighter pilots. "Valley uses our airspace to train pilots – pilots from our country, to fight wars overseas, but also pilots from other countries. We know that 30 pilots from the Saudi air force were trained at Valley last year."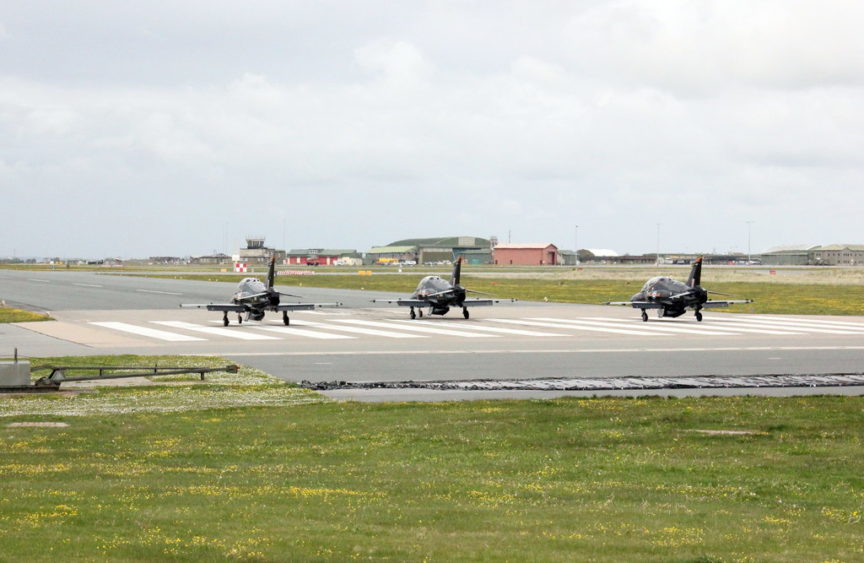 Britain's continued provision of arms and training to the Saudi regime during its bombardment of Yemen has elicited increasing anger as knowledge of the crisis has spread: at present, the UN puts the civilian death toll in Yemen above 20,000, and the number of those forced into hunger at 16 million – all while BAE systems has made itself a tidy sum of £15 billion.
Declassified UK published a story in July this year which stated that 30 Saudi pilots had been trained at RAF Valley, sixty miles from Llanbedr, in 2019; at least another 30 had been trained there in the preceding decade, too. The training is part of the arms deals: when Britain sells Saudi Arabia jets, they also teach Saudi personnel how to fly them in British airspace.
The plans for Llabendar mobilised the Peace Pledge Union (PPU), a British pacifist group, alongside Cymdeithas y Cymod. In August, the two organisations sent a joint briefing to all Welsh MPs and Members of the Senedd (Welsh Parliament), recommending that they oppose the plans for Llanbedr.
A few weeks later, Snowdonia Aerospace announced that the changes had been put on indefinite hold by the RAF – but caveated the hiatus by stating that "RAF Valley will further review their operational requirements in due course". Both the PPU and Cymdeithas y Cymod say they're prepared to undertake further action if necessary.
"We're relieved, in a sense," Irene says, "but our concern isn't just for Wales. We're concerned about all militarisation, and particularly about the growth of militarisation through the sale of arms and training to countries all over the world. It's not just a question of saying 'thank goodness it's not in our backyard'".
A long history of anti-militarism.
This isn't the first time tensions have arisen between peace campaigners and the British military in north Wales. Alongside continuously opposing the training at Valley and the use of Welsh airspace in drones and weapons testing, Cymdeithas y Cymod are increasingly concerned about the influence wielded by military recruiters in Welsh schools. The organisation's website states that the British Armed Forces have recruitment targets of up to 8% for Welsh people, despite only 5% of British people being Welsh, and schools in poorer areas of Wales have historically received up to eight times more visits from recruiters than those in wealthier ones.
Symon Hill, Campaigns Manager at the PPU, says that there's a long history of anti-militarism in northwest Wales, citing the 1936 fire at Llŷn – which was lit by a group of Welsh activists, and burned down an RAF bombing school – as an example.
"The British Armed Forces and its facilitators use large sections of rural Wales as a training ground, often with little regard to the people who live there," he says. "Snowdonia Aerospace, who want to open Llanbedr up to the RAF, are based in the southwest of England. The directors all live in England, and have seemed unable to deal with Welsh language correspondence, despite Llanbedr being an area in which the first language of the majority of the population is Welsh."
Civilian deaths in Yemen.
But opposition to Britain's relationship with Saudi Arabia is mounting in England, too. The PPU has also been publicising the case of Lance Corporal Ahmed al-Babati, a British soldier facing possible court-martial after protesting British involvement in Yemen – his country of birth – outside Downing Street. "I'd rather sit peacefully in a cell than stay silent for a paycheck," he said in an Instagram post  pre-empting the demonstration. 
"You don't have to be a pacifist to have a problem with training a brutal regime that's killing civilians by dropping bombs on Yemen," Hill adds. "The striking thing to me is that during the early stages of the Covid pandemic, when some British troops were building hospitals in the UK – for which we were all very grateful – others were training the Saudi forces involved in bombing hospitals in Yemen. That sums up the hypocrisy of militarism in a microcosm, I think."
For now, Llanbedr remains a civilian flight school, but every day local residents hear the planes from RAF Valley flying overhead. Irene says that in the quiet of lockdown, the noise was particularly noticeable: a bleak reminder of what's taking place in Wales, in Yemen, and around the world.
Francesca Newton is a freelance journalist. In addition to Novara Media, she writes for the Guardian, Tribune, Huck, Open Democracy, and others. She is an editor of ERA Magazine.