Spain's New 'Patriotic' Trade Union is Part of the Far Right's Anti-Leftist Strategy
by Tommy Greene and Eoghan Gilmartin
24 September 2020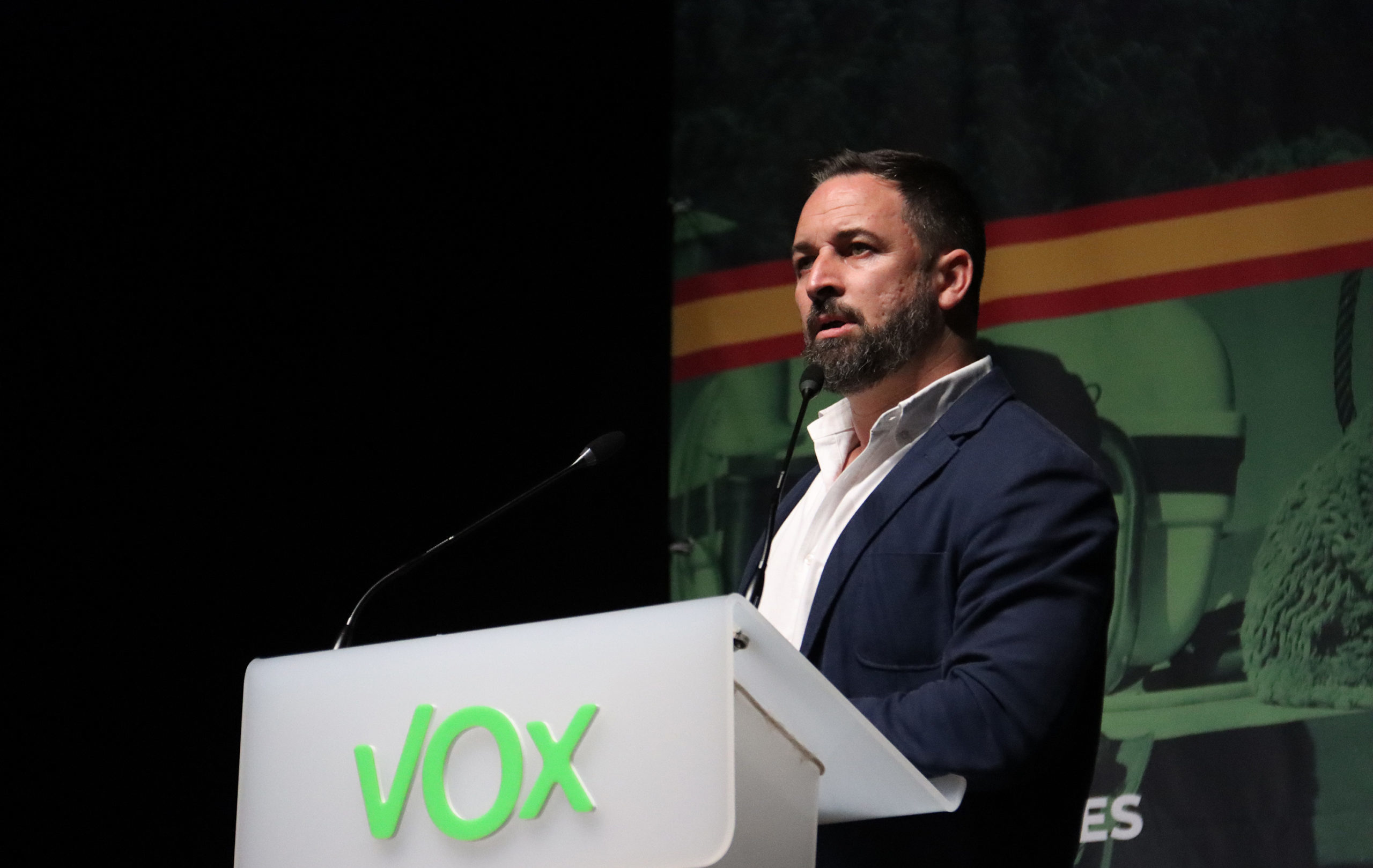 Contando Estrelas/Flickr
Last week, Spain's extreme-right Vox party officially launched its own "patriotic" trade union. Christened 'Solidarity', the new unit counts among its principal demands a rise in the minimum wage for Spanish workers, while virulently attacking globalism and the "corrupt" agenda of the country's established unions.
The body is headed by businessman and regional MP Rodrigo Alonso, who in January was censured by the Andalusian parliament for anti-union practices and who, in a debate over a proposed bank tax, memorably claimed: "The rich are rich by nature and we cannot do anything about it".  
It might be tempting to treat such an initiative with derision – it is not, after all, the first time a European far-right party has tried to set up a similar body with the same name in recent years. Yet for Vox, Solidarity's launch forms a fundamental part of its renewed bid for hegemony within the Spanish right as it seeks to capitalise on the country's deepening economic and public health crises.
A social shift?
Less than two years ago, Vox made its parliamentary breakthrough by gaining 12 seats in Andalusia's regional assembly. Shortly afterwards, it obtained a lower-than-expected although still-significant seat share of around 10% in last April's snap general election.
When a repeat election was held just six months later, the party rode a wave of generalised frustration with years of political gridlock and a campaign dominated by the fraught Catalan question to surge to 52 seats – making it the third-largest force in the Spanish (350-seat) congress.
For left-wing MEP and ex-Podemos co-founder Miguel Urbán, this result was not attained via an appeal to populism and social protectionism analogous to the extreme-right in Italy and France, but rather from a predominantly identitarian appeal.
"Whereas Salvini and Le Pen have succeeded in winning over ex-left-wing voters […] Vox has not," he pointed out. "Its breakthrough has been based on radicalising the existing right-wing vote around questions like Catalan independence, immigration, and opposition to the LGBT and feminist movements. When you look at the polling data, it is incredible how few votes transferred between left and right [blocs] in the last elections."
Some commentators, like journalist Iván Gil, have suggested Vox's new trade union is part of a strategic "social turn" – with the party now seeking to go beyond the limits of its economically neoliberal and culturally neoconservative roots. Yet Solidarity's 12-point programme shows little proof of that – beyond the proposed minimum wage hike and its backing of a version of the existing Covid-19 furlough scheme. Instead, as researcher Vincente Rubio-Pueyo notes, it reads much more as "a vehicle to channel their usual anti-immigration, pro-family points".
The union's initial interventions also point to its likely narrow focus on existing right-wing constituencies. In the first ten days following its launch, Solidarity came out against a lack of protection for security guards on public transport, demanded salary increases for rank-and-file soldiers and, in its first major mobilisation, organised an anti-government protest calling on Socialist prime minister Pedro Sánchez to resign. 
And if Vox has incorporated certain aspects of a protectionist rhetoric into its discourse, there is little sign of a deeper programmatic shift. It was the only party that opposed strengthening worker protections around sick leave before the summer. Then, having announced a major U-turn in support of the government's guaranteed minimum income scheme, Vox only a week later condemned it as a "communist pay-off".
A patriotic opposition.
Instead, with the legacy of the Civil War leaving the left/right divide as the defining axis of Spanish politics, and so ruling out any transversal electorate like Le Pen's, Solidarity is better seen as an 'anti-union' and part of Vox's wider anti-leftist strategy – under which it attempts to position itself as the authentic opposition to the 'totalitarian extremism' of the Socialist Party-Unidas Podemos coalition.
"They even speak of a union that defends workers from the trade unions," explains political scientist Pere J. Beneyto. "[Solidarity] is not looking so much to gain influence in workplaces [or build up capacity for collective negotiation] but rather to act as a tool for social agitation capable of mobilising protests".
Rubio-Pueyo echoes this point, noting that Solidarity's manifesto calls for public funding to be withdrawn for existing "corrupt" unions – which it sees as having "conned" their members by "wasting" their hard-won fees on "the mess of climate change and gender disputes".
Solidarity's launch can also be understood as aiming to build on the electoral alliance that saw Vox mobilise already-conservative voters among the poorest third of the electorate in large numbers for the first time in last November's election – particularly in the southern regions of Murcia and Andalusia, where it became the largest right-wing force.
The union potentially offers the party a means to build up a more permanent presence on the ground in these low-income communities, as well as to distance Vox from its image as the moneyed right with its core base in the affluent neighbourhoods of Madrid. As the party looks to bring a no-confidence motion against Spain's coalition government in the coming weeks, Solidarity also aims to lend a sense of legitimacy to an aspiring leader of the opposition, as well as to distance the protests instrumentalised by Vox from the more general conspiracy-theorist-led demonstrations of recent months.
What's more, Solidarity's launch has to be viewed within the context of the ongoing contest for hegemony within the Spanish right. Sensing further collapse of the established, big-tent Popular Party (PP) – from which a number of Vox's leading figures, including party leader, Santiago Abascal, were drawn – this so-called union project is more a statement of the party's ambitions to spearhead the opposition and reshape the right-wing space than anything else.
Even if the latest CIS poll shows the PP leaking support to the now-moderated liberal-rightist Ciudadanos party, it appears that a continuation of intense polarisation along left/right lines – which has largely shaped Spanish politics since the 2017 Catalan independence drive – lies ahead.
In this respect, the Solidarity project is fundamentally about conditioning Vox's rivals and facilitating the party's bid to become the vanguard of the radicalising right bloc amid a perfect storm of deep, intersecting crises confronting the Spanish state.
Tommy Greene and Eoghan Gilmartin are freelance journalists and translators based mainly in Spain.