The Co-op Network Giving Communities the Tools to Feed Themselves
13 October 2020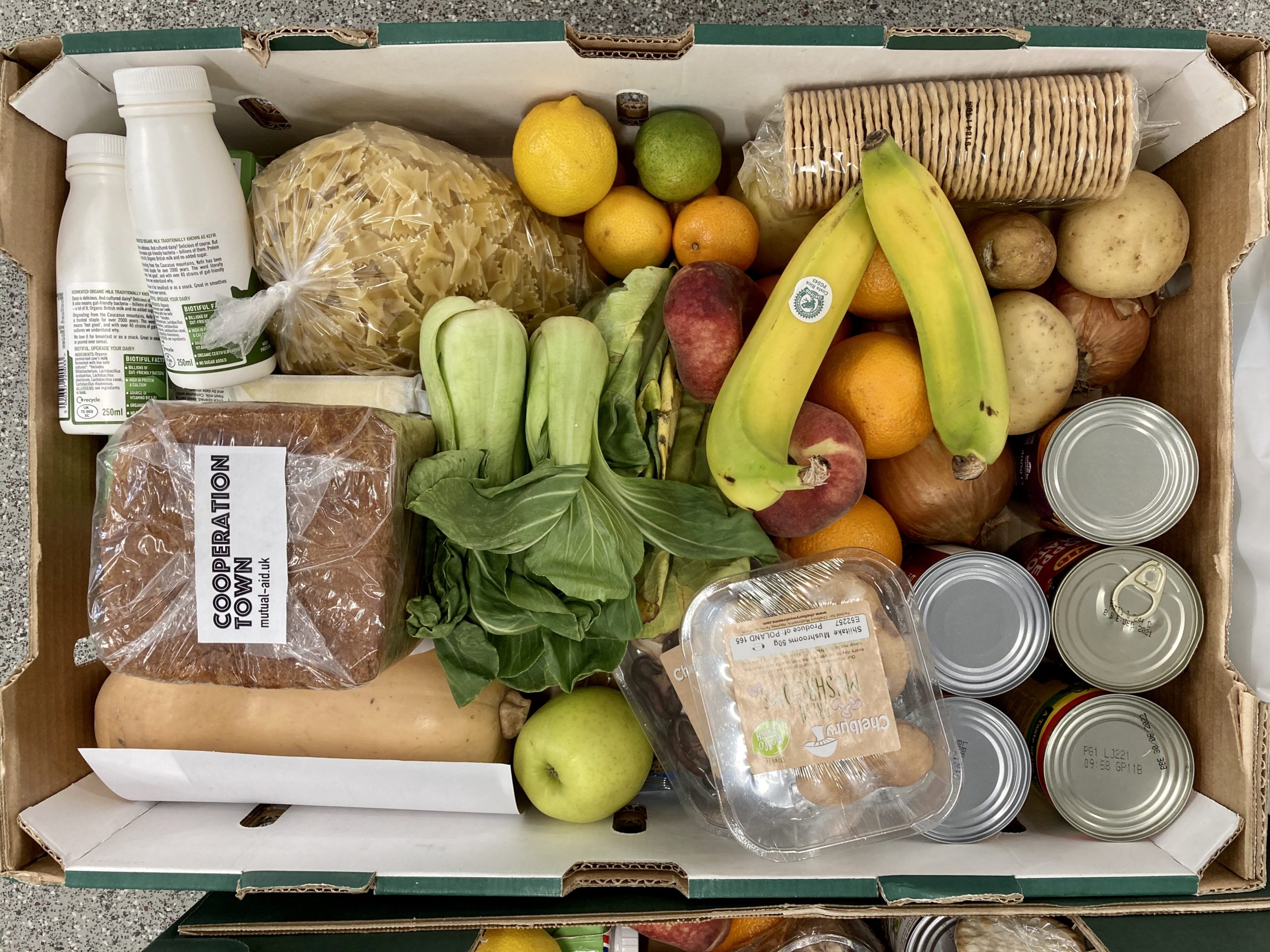 "We didn't know how to get help from outside," says Nafisa Gulied of the London Somali community's experience of coronavirus. "The worst mistake the government made was just closing the city and putting the information on the internet. But who knows the internet?" 
According to Guiled, a lack of accessible information, combined with the fact that many in her community are frontline workers, live in overcrowded homes or have pre-existing health conditions meant that some families lost three or four people to the virus. "My community suffered so much," she says. 
Determined to take action, Guiled began delivering food parcels to households in need. But she knew she needed to organise a more sustainable form of community support.
After reading an article in the local paper about Cooperation Town, a network that envisions "a food co-op on every street in every town", Gulied rallied local women to set up one of their own. With the network's help, they established Iskaashato Ma Kufto (in Somali: "cooperatives never fail") the first Somali community co-op in the UK, according to Gulied. 
"I realised this is the only way that poor people can survive," she says. "To feed ourselves."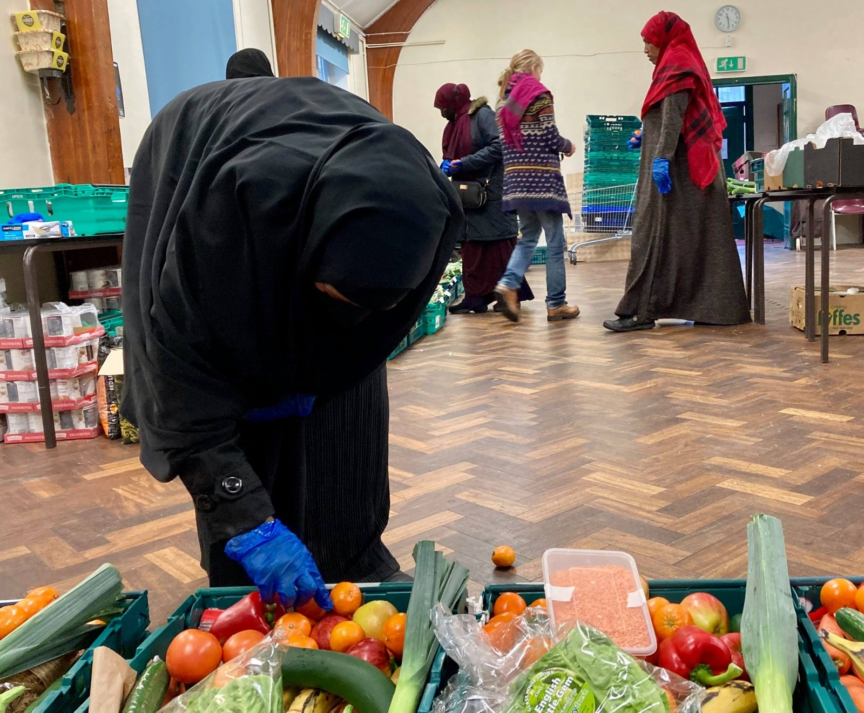 Set up last year by a group of community organisers and council residents in London, Cooperation Town's mission is to "organise around food poverty outside, against and beyond the mainstream charity model, where do-gooder philanthropists provide for the deserving poor for as long as they feel like it," says its co-founder Shiri Shalmy. 
But the network's mission became even more pressing in the face of the current pandemic. Harnessing the power of mutual aid groups, which also reject the top-down approach to food security and have flourished during the pandemic, Cooperation Town was able to adapt its model.
With many households on low or no income experiencing food poverty, Cooperation Town groups in London, Bristol and Hull turned their efforts to supporting mass food distribution. In London alone, with the support of local mutual aid groups, Cooperation Kentish Town distributed 30,000 free meals to households with no or low income.
"We were able to rely on the new mutual aid groups for distribution," says Shalmy. "Their distinct demographics meant that lots of people, who were able to survive comfortably on furlough, had time on their hands and suddenly realised the extent of poverty in their own communities, which was somehow entirely invisible to them until that point."
Currently, the network is in touch with around 20 groups looking to start food co-ops around the country – from tenants' associations to mutual aid groups, housing campaigns to community centres – with more getting in touch every day.
'Nobody else decides for us.'
Setting up a food co-op requires collective effort. "A group of neighbours set up a small buying group and pool together resources to make sure that all members have access to affordable food," explains Shalmy, "and Cooperation Town's established network also means that every local co-op will have access to a lot of free food because of huge overproduction and supermarket surplus".  
Organisers argue that food co-ops are more empowering than food banks. "Instead of our neighbours and our friends having to go to food banks when they have no access to affordable food – to beg for it – we can organise together to have access to that free food, where we decide how we get it, how often, what it is. Nobody else decides for us," says Shalmy.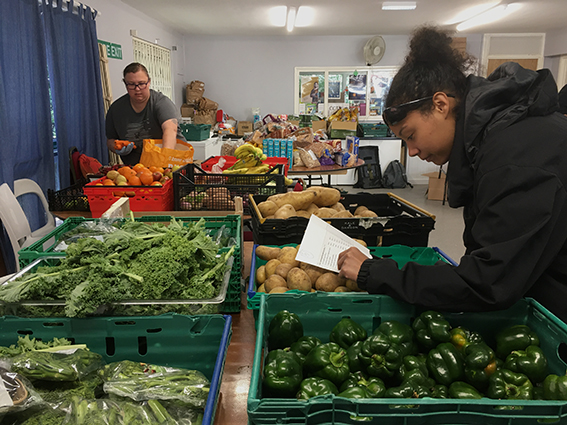 Guiled agrees, explaining that building a co-op has removed the stigma around food poverty in her community. "Somali women weren't using the food banks because we thought they were for destitute people who have got nothing, nothing, nothing," she says. But now, 30 women in Guiled's community help to organise and run their local food co-op – with 50 more waiting to join. 
Cooperation Town groups source much of their produce from surplus food redistributors such as The Felix Project and the Co-op's Food Share scheme, as well as purchasing in bulk from wholesalers. In the end, this means that members, who are all responsible for the day-to-day organising of the co-op, can fulfil much of their weekly food needs for around a quarter of the price they'd pay in supermarkets.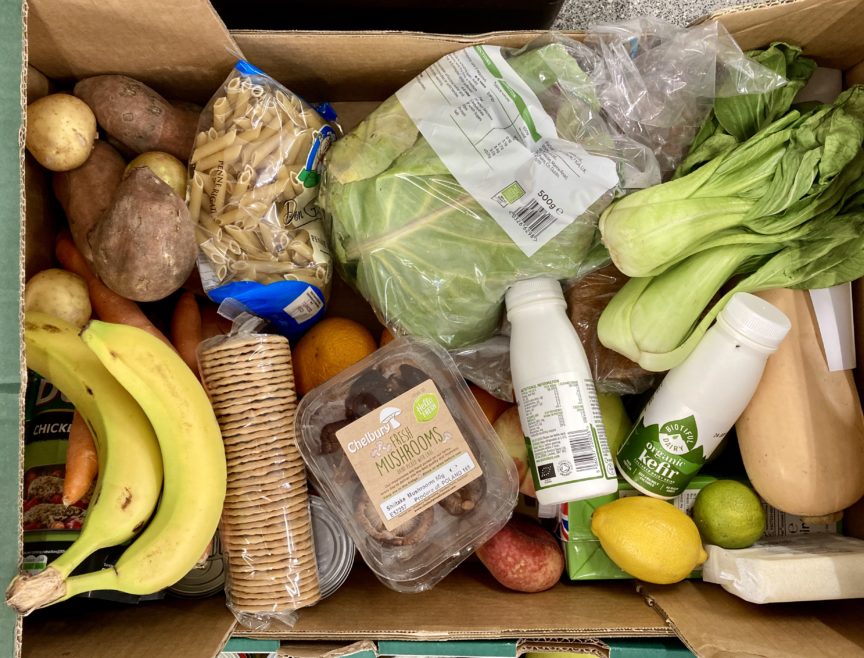 "In Sainsbury's, even if you're just four people, you have to spend £80 a week – and if you have six, eight, ten children… it's not easy to feed them," explains Gulied. "[With the food co-op], we're paying a small amount of money and getting a lot of food."
She also points out that the food is healthier too – since trying to afford supermarket produce can mean people opt to buy cheaper, low-nutrition items.
'You're not going to be left out in the cold.'
Beyond London, Cooperation Town organisers are also resisting food poverty in small rural communities. Suzanne Lewis started a food co-op in her rural village of Bonby, near Hull in June 2020, having lived through a cut in benefits that made it difficult to feed herself and her child. 
"What I thought was secure wasn't, so I had to mobilise," she says. "I thought about how I could reduce my outgoings and save on food… so I can afford to live regardless of whether I've got my benefits or not. If I've got to make ends meet then I'd rather do it this way than trying to struggle to earn money then having to rely on the food bank."
Having long been a source of support for others in her community – sometimes doing 20-30 mile round trips to take neighbours shopping – Lewis knew that she and her neighbours needed a sustainable food supply solution. 
"Co-ops keep the workload spread out," she says. "As a single parent, it makes a lot of sense to me that people should share, co-create, cohabit, so there's that support in the community, not just in families." 
"People out here are really struggling," she continues, adding that the pandemic exacerbated existing food insecurity in the area. "Whether it's because they don't drive and the bus routes are really limited, or the local shop has closed down, it was an amalgamation of reasons why it seemed like a good idea to get [the co-op] up-and-running." 
Lewis started by "knocking on doors, talking to neighbours" and now there are 15 households involved with running the co-op. "If I fell off the planet tomorrow, somebody else would know what to do," she says. "I always wanted to make sure that was the case."
Watching the co-op take off has been "so enjoyable" for Lewis, who has relished seeing her community come together. "When you're not just reaping the rewards for yourself, you're doing it as a team – I find this kind of community really warming and comforting because they won't let you go… you're not going to be left out in the cold." 
As for the pandemic, Lewis says that building the co-op has made her community "stronger and more resilient for future lockdown situations".
'We want to see a complete abolition of food banks.'
Increasingly, local councils are getting in touch with Cooperation Town, keen to support food co-ops as an alternative to food banks. "I'm really inspired by the model because it's about genuine community ownership," says Matthew Brown, Preston City Council leader. "It's about people determining their own lives."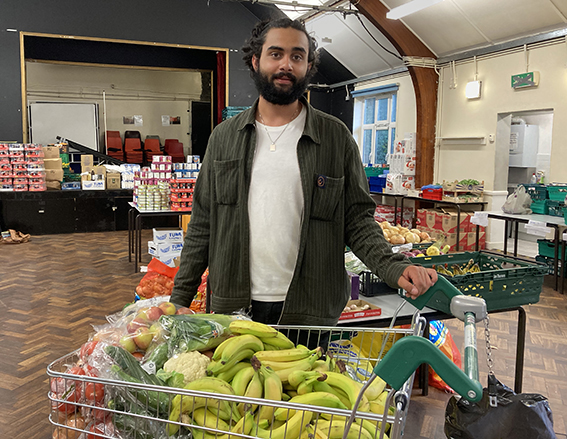 In what has traditionally been a deprived area, "with the backdrop of austerity and a failed neoliberal economic model," according to Brown, Preston is trying to create an alternative, radical infrastructure – including community banks, worker-owned businesses and member-led housing associations – to build resilience. A network of food co-ops may soon be a part of this. 
Meanwhile, Cooperation Town has launched a starter pack to support communities to start their own food co-ops. "We want to see a complete abolition of food banks," says Shalmy. "We want to divert all of those resources into community-led, self-organised structures that are led by their members, away from the charity sector, away from the state, away from the supermarkets, away from capitalism – that's what we're working towards, it's quite a big thing."
When lockdown was eased, Cooperation Town groups that had mobilised mass food distribution efforts started to organise with many of the households they supported. Shalmy says that the starter pack has helped "demystify the process", giving people the confidence to start organising in their neighbourhoods. 
Having started the network as an attempt to develop a co-op model which is simple, accessible and replicable, Shalmy hopes that having these tools will not only "give people the confidence to get active in their community, even if they've never organised before", but also make communities better prepared to meet the challenges of the pandemic. "When we are faced with [its] fallout – worse poverty, fewer opportunities, more insecurity – we will be able to cope better as a collective."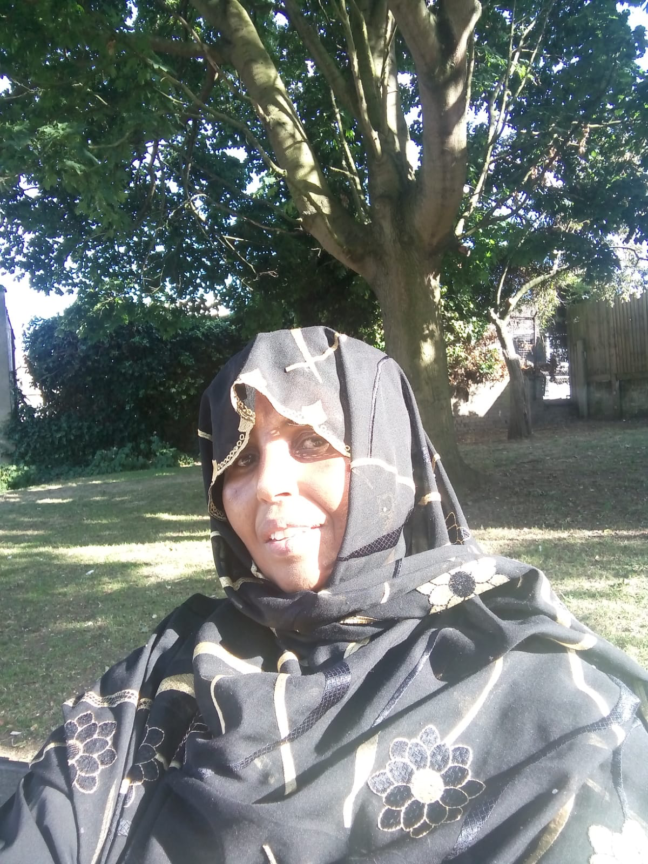 Gulied's story is a testament to the effectiveness of the model. Starting a food co-op with her community has provided a source of empowerment as well as food security. Now, she is inundated with people asking her how she did it, hoping to build similar infrastructure in their own communities. 
"When I introduced the idea to my community, it was a dream," she says. "Now the dream came true. It's a huge job but it's worth it and I made it real". 
To donate to the Cooperation Town fundraiser,  follow this link. 
Sophie K Rosa is a freelance journalist. In addition to Novara Media she writes for the Guardian, VICE, Open Democracy, CNN, Al Jazeera and Buzzfeed.