Psychiatrists Are Covering for Cruelty in Prisons. A Group of Campaigners Wants to Stop Them
9 November 2020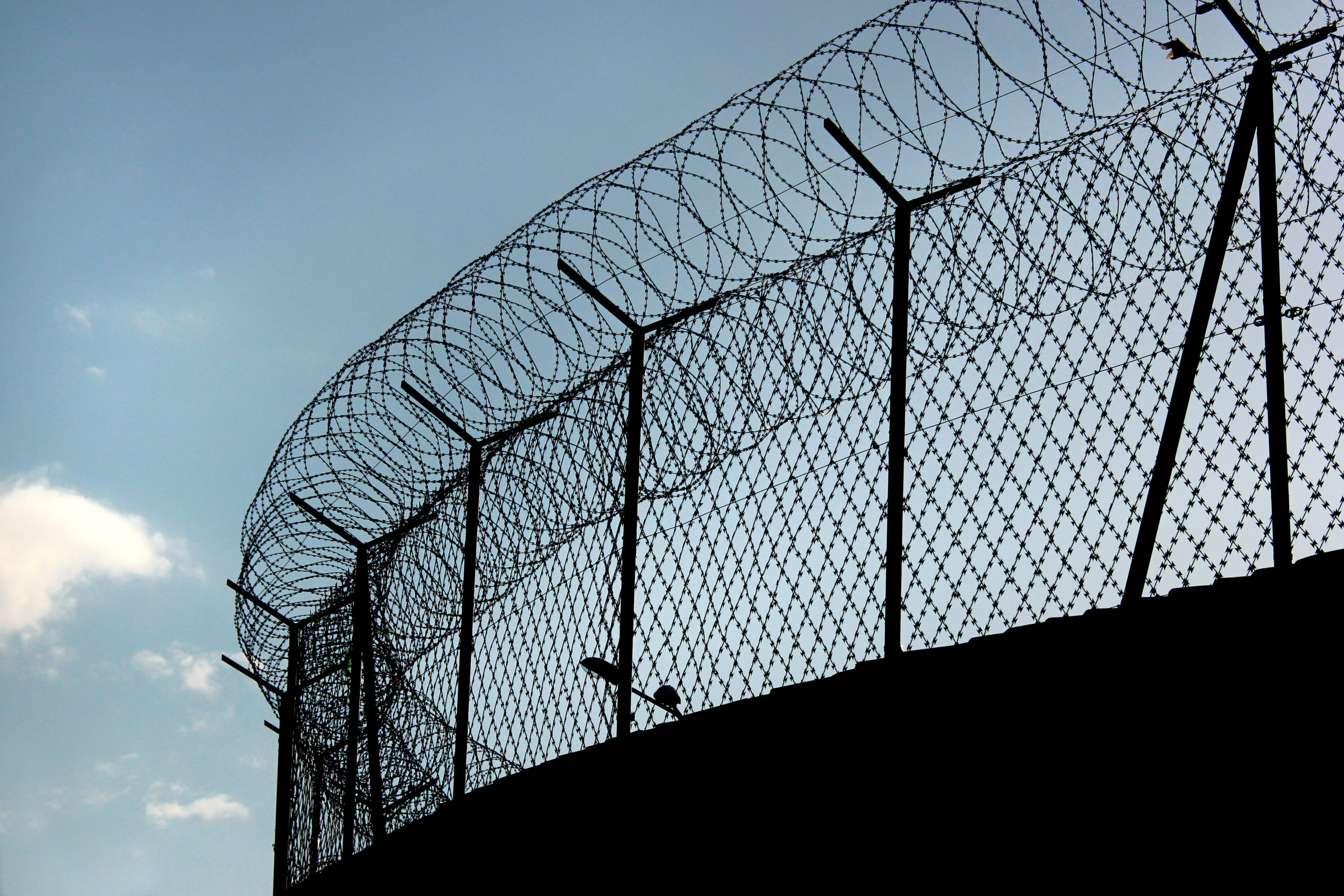 aquatarkus / Adobe Stock
Kevan Thakrar has been incarcerated in Close Supervision Centres (CSCs) for over ten years. The Ministry of Justice describes CSCs as "a multi-disciplinary risk management approach to deal with highly disruptive and high risk prisoners." In a handwritten note he sent Novara Media via the email a prisoner service, Thakrar describes them as "torture units designed to inflict massive psychological harm … to satisfy the sadistic nature of those who manage the prison system."
The Royal College of Psychiatrists (RCP) currently endorses CSCs, even offering special accreditation (known as "Enabling Environments" status) to prisons that house them. Now, an open letter from a group of prison activists is calling on the RCP to stop rewarding prisons for inhumane treatment, and to stop letting psychiatry be used as a weapon of incarceration.
Dr Adrian James, president of the Royal College of Psychiatrists, said: "Enabling Environments is an award programme that seeks to improve services by changing culture and creating positive living and working environments for both prisoners and staff. … Whether a prisoner is sent to a Close Supervision Centre is not within the remit of the Enabling Environments award." A full statement is below.
Opened in 1998, CSCs are an even harsher version of the Special Security Units (SSUs) intended for prisoners with an "exceptional escape risk", and which Amnesty International has argued "constitute cruel, inhuman or degrading treatment". Prisoners in them are often locked up for 23, sometimes 24 hours a day, and fed through a hatch. No contact is permitted with other prisoners, and they are escorted to exercise and showers by multiple guards in riot gear. Today around fifty men are held in these "prisons within prisons"; half of them (including Thakrar) are Muslim.
Today we'll be sharing information and resources about Close Supervision Centres, such as the one at HMP Whitemoor. Close Supervision Centres are essentially a UK version of solitary confinement – it's not just a US phenomenon. pic.twitter.com/pt3hWN4mTi

— Cambs Prisoner and Detainee Solidarity (@CPDsolidarity) June 2, 2020
The deprivation of contact in CSCs fits the United Nation's definition of "solitary confinement", which the UN Special Rapporteur on Torture has said "may well amount to psychological torture." In his note, Thakrar writes of "total feelings of isolation from the entire world."
Little is known about life in CSCs among those on the outside. While some firsthand accounts were gathered for an Anarchist Black Cross zine in 2012, by and large it is very difficult for those inside CSCs to communicate with the general public – not least because guards often actively obstruct it. 
Sam Weinstein works at Payday Men's Network, an international organisation that includes solitary confinement survivors. He recalls a protest for Thakrar's release in March 2019, when Thakrar called someone on his approved contact list in order to address the crowd via speakerphone. Having heard Weinstein's voice on the call, the guards cut off his contact with Thakrar.
Those inside CSCs describe them as repressive systems of punishment for prisoners particularly hated by prison staff – especially those who refuse to comply with abusive treatment, or attempt to organise against it. Thakrar is legally challenging his CSC placement: he remains in one even though he was found not guilty of intentionally wounding prison guards, the grounds for his segregation, nine years ago. 
According to prisoners and campaigners, what makes CSCs all the more torturous is that most people placed in them will never be released. "It's almost impossible to get out of these units," says Niki Adams of Legal Action for Women. "There's no clear and transparent process … by which they say, 'If you do A, B and C, you will no longer be considered high-risk.'" The only established temporary exit for prisoners is to be sectioned and sent to a high-security psychiatric hospital such as Broadmoor. 
In his note to Novara Media, Thakrar writes that he believes "no other environment within this country could possibly be as depressing or frustrating as the complete removal of hope, and the impossibility of doing anything to achieve progression to escape the oppression." "It is no surprise," he adds, "that the CSC has always had a massively disproportionate rate of suicide and self-harm attempts."
In 2000, the government commissioned then chief inspector of prisons Sir David Ramsbotham to report on the conditions in CSCs at Woodhill and Durham prisons. In his report, Sir David described "total isolation in punishment conditions". He said that they were contributing to psychiatric morbidity, and recommended that unlimited confinement in them should cease. Soon after this report, Ramsbotham was forced to retire by the Home Office. 
It was a result of Ramsbotham's report that the prison system brought in psychiatrists and psychologists to legitimise CSCs by providing "the veneer of treatment and rehabilitation," says activist John Bowden, speaking to Novara Media from the parole hostel to which he moved this in March of this year after being incarcerated for 40 years, including in SSUs.
Since 2015, prisons with CSCs have been eligible to apply for "Enabling Environment" status from the RCP, meant to award services where "there is a focus on creating a positive and effective social environment," where "healthy relationships are seen as the key to success", where people feel "valued" and "supported to develop and grow."
Yet a group of activists, including prisoners, psychiatrists and psychologists, is calling for the Royal College of Psychiatrists to stop awarding prisons with CSCs Enabling Environment status. An open letter drafted by Legal Action for Women and Payday Men's Network to the RCP has been signed by organisations including Release, Black Lives Matter London and Psychotherapists and Counsellors for Social Responsibility, as well as high-profile individuals including Benjamin Zephaniah and Angela Davis.
The RCP's Enabling Environments award is intended for services that offer "a nurturing environment where people are given the ability to communicate, which is emotionally supportive," says Weinstein. Yet having visited CSCs, and heard about the conditions prisoners endure in them – including racism, food deprivation, physical violence and sexual abuse – Weinstein believes it is "objectively not the case" that CSCs are "nurturing environments". In fact, considering the mental suffering they intensify, "it just seems insane – unfortunate word perhaps – but it really seems insane that the RCP is endorsing [CSCs]."
The RCP's endorsement of CSCs is part of a long history of psychiatry and psychology's collaboration with the prison system. People with serious mental health issues have consistently experienced much higher rates of incarceration. As early as the sixteenth and seventeenth centuries, English "houses of correction" were used to punish and discipline the poor and the "mad". Ever since, incarceration has been used as a tool to control people experiencing mental illness and distress. And the system itself exacerbates and precipitates mental suffering. In this context, mental health experts have often been brought in – to provide support, the prison system argues, but prisoners and campaigners say their collusion is to control and punish vulnerable people.
"Psychiatry has often been complicit in various torturous practices," says Adams, "and considering that [the RCP] has now [been] condemned … for their colonial mentality and racism, they were probably well-suited to the job of covering up this kind of torture." To Bowden, too, the RCP's collaboration with prisons is eerily familiar. "You've got to look at the history of psychiatry and psychology in the prison system, they're co-opted," he says. "In the 60s and 70s, psychiatrists were used as an instrument of repression against prisoners," including through the unlawful administration of tranquilisers.
Today, psychiatrists and psychologists play multiple facilitatory roles in prisons, including diagnosing prisoners with "personality disorders". Bowden calls such diagnoses "a modern form of eugenics, because what they're effectively saying is that prisoners are not a product of poverty, discrimination or racism, [but that] they have inherent, almost biological personality disorders … and that justifies any form of treatment against us." He believes that the number of prisoners incarcerated for longer than their initial recommended sentences has "massively increased because of the role of psychologists in diagnosing them with personality disorders."
A side effect of all this, says Bowden, is that prisoners harbour "deep suspicion and resentment" towards psychiatrists and psychologists. This is certainly true of Thakrar, who describes the amount of psychiatric medication prescribed to CSC prisoners as "a joke", adding that prison psychiatrists "lack the … morals to object to [prisoners'] mistreatment." 
Campaigners want the RCP to stop awarding CSCs with Enabling Environments status so that the units are exposed for what they really are: not nurturing, but torturing. Without psychiatrists' endorsement, they hope CSCs will be reformed, or abolished altogether. 
Over 50 organisations have now signed the open letter, which calls for the RCP to "immediately withdraw [the Enabling Environments award] as it gives legitimacy to the type of treatment of prisoners that has been proven to cause grave psychological harm and is in breach of international law." Activists plan to present the letter to the RCP in early December.
Dr Adrian James, president of the Royal College of Psychiatrists, said: "Enabling Environments is an award programme that seeks to improve services by changing culture and creating positive living and working environments for both prisoners and staff.
"During a process lasting up to three years, services will show how they are meeting the Enabling Environments standards through questionnaires, a portfolio, and a visit by at least two assessors.
"Services meeting the standards are awarded Enabling Environment status and receive ongoing support to help maintain this. Those services not meeting all the standards will work through a developmental action plan which will hopefully lead to further improvements.
"Whether a prisoner is sent to a Close Supervision Centre is not within the remit of the Enabling Environments award."
Novara Media approached the Ministry of Justice, but they did not comment by the time of publication. A press officer on the phone said that they were not aware of the existence of CSCs.
Sophie K Rosa is a freelance journalist. In addition to Novara Media she writes for the Guardian, VICE, Open Democracy, CNN, Al Jazeera and Buzzfeed.