Test, Track and Trace is a Disaster. Public Health Must Be in Public Hands
10 November 2020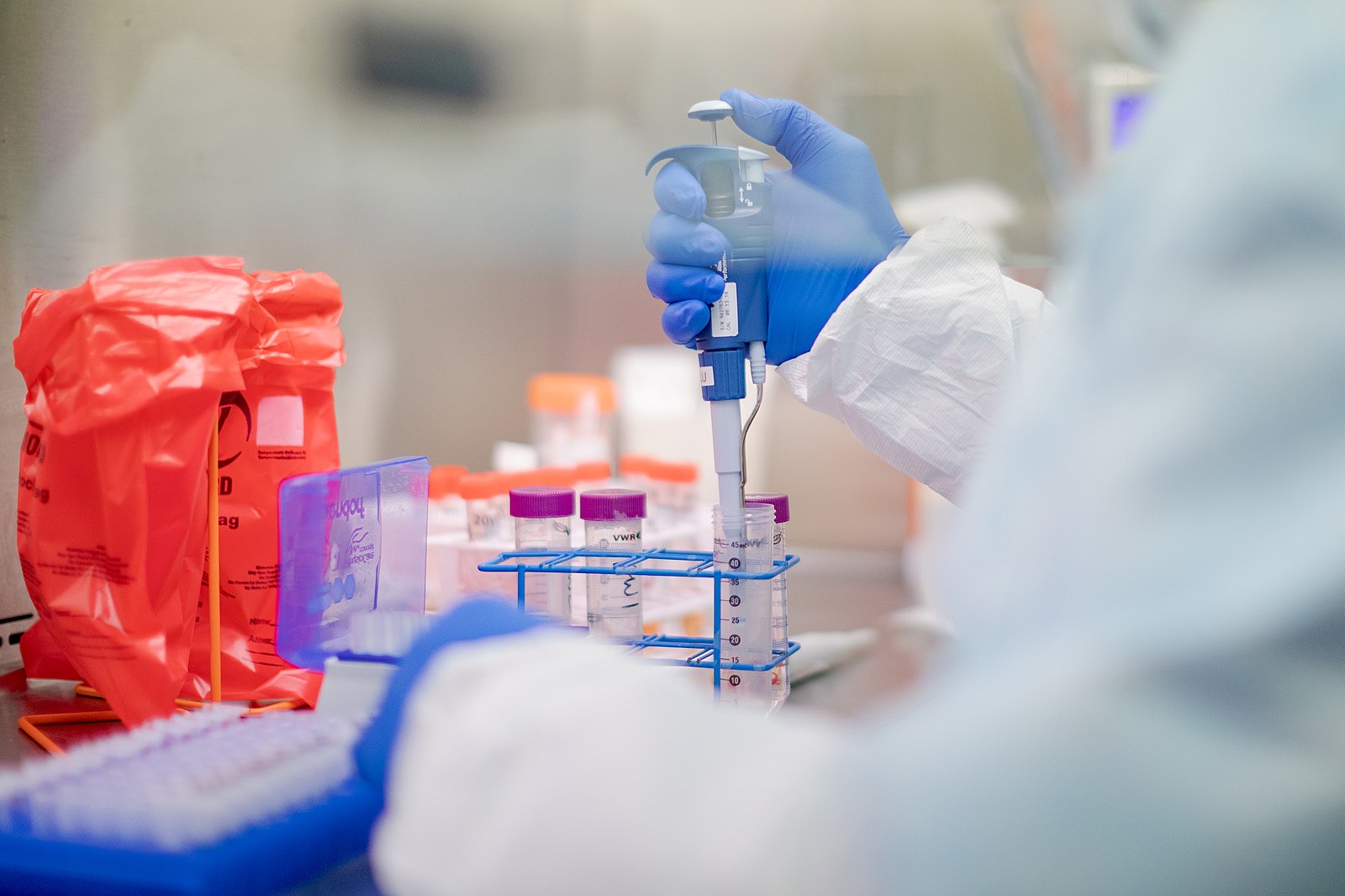 As the country weathers another lockdown, the situation we find ourselves in is eerily similar to where we were eight months ago: cases of infections are high, as is the death toll; pressure on hospitals is mounting; and our test, track and trace system still, shockingly, does not work. 
With over 60,000 dead and the country plunged into deep economic crisis, it is a matter of profound urgency that the government elicits a comprehensive assessment of how and why we ended up here so that it can radically rethink its approach. 
A 'world beating' failure.
The Scientific Advisory Group for Emergencies (SAGE) recommends the government adopt a 'zero Covid' strategy — which means eliminating all cases of coronavirus from a country or region — including the implementation of community-based and locally-led Find, test, trace, isolate and support programmes. So far, the government has defaulted to lockdowns as a way of managing the pandemic. Such a method, however, is wildly insufficient. Lockdowns, while necessary when the situation spirals out of control, aren't a meaningful alternative to the kind of comprehensive and sustainable pandemic strategy endorsed by SAGE; they are a symptom of the absence of one.
The first lockdown had devastating consequences for people all over the country — domestic abuse killings doubled, rates of suicidal thoughts increased and thousands of households struggled to survive on brittle social security support that had already been eroded by a decade of austerity. Millions of people made heartbreaking sacrifices to safeguard others, but they did so on the understanding that the toll of the initial lockdown would protect us in the long run, in part because the government would create a "world beating" test, track and trace system. This system, we were told by Boris Johnson, would be vital in helping us to "defeat this disease and move the country forward". 
Fast forward to today, and test, track and trace is anything but "world beating". Instead of bolstering in-house capacity and drawing effectively on public health expertise to develop a robust response to the pandemic, the government chose to embark on a spending spree, which saw it hand out a catalogue of lucrative contracts to a cosy network of private firms — and with them, oversight of critical components of a strategy that is essential to save lives. 
Profit before people.
As it stands, the UK government has spent billions on its test, track and trace programme — and what do we have to show for it? Among the litany of disastrous outcomes are breaches in privacy; inadequate training; administrative errors; test results being sent to the wrong person, or being lost; a shortfall in contract tracers (only 1,500 of the projected 18,000 tracers were hired by May); and widespread testing shortages and delays, with a backlog of 185,000 tests waiting to be processed in mid-September. And to top it off, Operation Moonshot, the government's wildly ambitious mass testing rollout, which is reported to have involved firms like GSK, AstraZeneca and G4S, saw more than 50% of cases missed in a Greater Manchester pilot last week. 
Among the other top beneficiaries of the pandemic response contracts is private outsourcing giant Serco. The corporation has been given a series of contracts to oversee key areas of the test, track and trace operation, such as running a quarter of the 500 test sites throughout the country. It comes as no surprise that, while the UK's economy languishes, Serco is expected to make an underlying profit of up to £165m this year. 
Serious questions need to be asked as to why these contracts were awarded to private companies in the first place, let alone to those with such untrustworthy track records. Amongst its litany of controversial exploits, Serco operates a number of immigration removal centres – one of which was the subject of a 2015 Channel 4 investigation, which uncovered guards ignoring self-harm and referring to inmates in racist terms. Notably, the company also holds contracts for asylum seeker housing, despite being fined millions of pounds for failing to meet the terms of such a contract. Such conduct, of course, begs the question: Can we really expect a company with such a harmful record to prioritise our collective safety? 
This is so GREAT! @sophie_e_hill has built 'My Little Crony' – an interactive visualization of the connections between Tory politicians & companies being awarded govt contracts

cc @BylineTimes @openDemocracy @allthecitizens @GoodLawProject pic.twitter.com/NLNuyc12kd

— Carole Cadwalladr (@carolecadwalla) November 10, 2020
The decision to default to outsourcing test, track and trace — to prize corporate interest over public wellbeing — speaks to the government's priorities at this critical time. While Rishi Sunak has said that there is no place for ideology or orthodoxy in tackling the myriad challenges presented by this pandemic, economist Christine Berry, however, argues that such a belief is mere fantasy, given that "ideological distaste for the public realm" has been "a recurring theme running through nearly all of [this] government's most egregious policy failures". Central to the outsourcing model is the belief in privatising profits and socialising losses – a logic that has worked itself into all tiers of UK governance over the past few decades. 
Breaking the cycle.
Test, track and trace is not a silver bullet. As economist James Meadway states, we are likely to live with this virus for a long time — a prospect that begs broader questions around issues of income security, resilient public services and investment in areas like health, care and social security. Nevertheless,  a well functioning track, test and trace system can play a role in stopping the situation from spiralling out of control once again. 
The pandemic has exposed deep fault lines in the way our economy is managed, shining a spotlight on the critical role that key workers, trade unions, community power and public services play in the overall functioning and wellbeing of the country. The need for a new social contract is evident. As the Financial Times editorial board says, "Governments will have to accept a more active role in the economy. They must see public services as investments rather than liabilities". And central to this must be a recognition that public health is put in the hands of the public, not those of profit-seeking firms.
It is therefore vital the government waste no time in laying the foundations for a new public health strategy; one which sees the implementation of a publicly managed, decentralised test, track and trace system that will be instrumental in steering us out of this crisis. As public health expert Allyson Pollock sums up: "This money should have been put into supporting the established system of public health services instead of going into new parallel centralised services run by private companies, where much of it is squandered and wasted." 
An effective test, track and trace system, as part of a comprehensive zero-Covid strategy, will be key to breaking the cycle of lockdowns. To achieve this though, it is vital we demand the government press reset on the current approach. 
Miriam Brett is Director of Research and Advocacy at Common Wealth think tank.