The Tories Want a Man Who Described Islam As a 'Terrifying Problem' to Lead a Review of Prevent
16 November 2020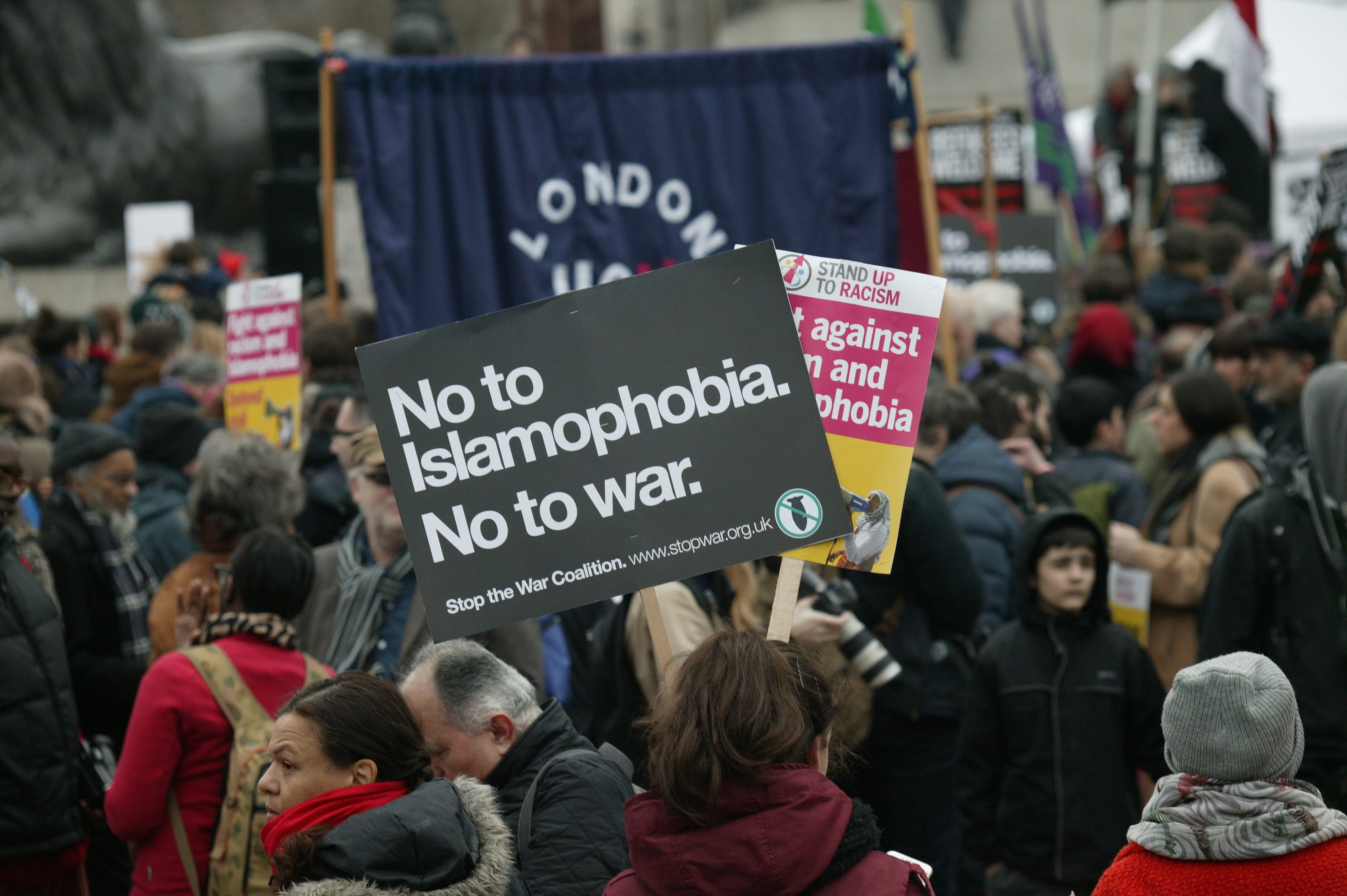 Pikrepo
On Saturday 7 November, the Telegraph reported that William Shawcross, former head of the Charity Commission, is the frontrunner to become the independent reviewer of the Prevent "counter-terror" programme. The review, announced by the government last year, was due to report back to parliament in August. It won't, since the government's first appointment, Lord Carlile, was removed from post after a lawsuit challenged his objectivity, given his public support for a programme that he himself was drafted to review. Yet Shawcross's impartiality is equally questionable – and his appointment equally unjustifiable.
As chair of the Charity Commission, Shawcross – a man who once said that "Islam is one of the greatest, most terrifying problems of our future" – continually intervened and investigated campaigning organisations and activists of all stripes, though particularly those focused on Palestine, the Muslim community and state violence. In their 2014 report Muslim Charities: A suspect sector, think-tank Claystone revealed that soon after Shawcross joined, the Charity Commission created a new "extremism and radicalisation" code without any criteria, and labelled 55 charities with this code without their knowledge (and so without recourse to repeal it). During this time, Muslim charities constituted a quarter of the commission's investigations at points, despite numbering just over 1% of charities.
 As a result of these continual investigations, some organisations – including the Muslim Charities Forum, a membership body of charities across the UK – lost government and other funding streams. Not all of them went quietly, however: under Shawcross, the Commission was dealt a high court defeat by advocacy group CAGE over the Commission's attempts to pressure grant funders to stop funding to the group, which advocates for Guantanamo detainees and victims of the kind of "counter-terror" policies that Shawcross – a supporter of the Iraq War and an ardent advocate for Guantanamo Bay advocate – promotes. 
Prior to the Charity Commission, Shawcross was director of the Henry Jackson Society, a neocon think-tank which churns out reports attacking opponents of Britain's counter-terror regime, and has the ear of the government. From all this, it's entirely clear that any review undertaken by Shawcross would not seriously critique Prevent, but merely facilitate its expansion. 
The increasing tendency of the Tories to fill posts with their own ideologues is growing. The dearly departed Dominic Cummings famously wanted the top jobs in the civil service filled by political appointees – and got his wish in June, when Boris Johnson appointed his former special advisor Mark Frost as national security advisor. 
Then last week came the appointment to the Equalities and Human Rights Commission (EHRC) – a supposedly impartial body that has been criticised in the past for its commissioners' donations to the Conservative Party – of David Goodhart, a public supporter of the hostile environment who has dismissed Islamophobia in the Tory party as a paranoid smear. 
What we are seeing is not a series of isolated appointments, but the real-time capture of public institutions by the executive. This without even mentioning the £1.5 billion chumocracy that has enabled Boris Johnson's mates to profit from a pandemic that has killed over 51,000. 
From the infamous proroguing of parliament last summer to plans to reduce the scope of judicial review, our ability to challenge and thereby change our government is eroding rapidly. Amid these assaults on our civil liberties, the left must imagine new institutions to guarantee them, and build a political culture able to mobilise mass action in defence of them.
In the meantime, leftists of all stripes – though particularly Muslims, anti-war and pro-Palestine campaigners and climate activists – must vocally resist Shawcross's appointment, for in his perfect world, we could be more actively targeted than we already are.
Ilyas Nagdee is a writer and activist with a focus on policing, security and antiracism. He has written for The Independent, Guardian, Tribune and Red Pepper.