Shielders Have Been Abandoned During Lockdown – It Can't Happen Again
27 November 2020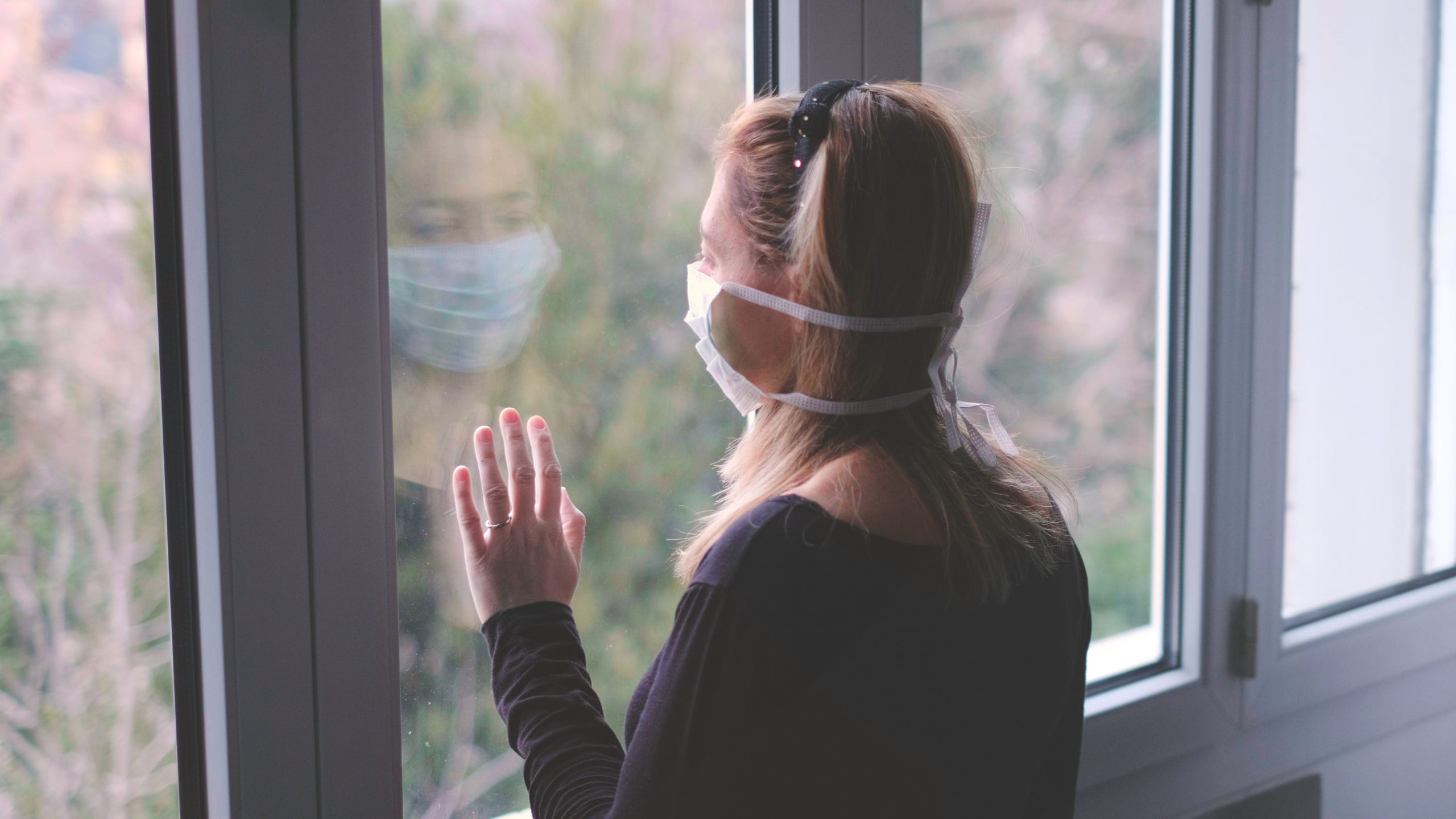 Luca Lorenzelli/Adobe Stock
Support for disabled people has been woefully inadequate since the coronavirus pandemic began, but it seems to be getting worse. While the 2.2m people advised to shield during the first lockdown received at least some support, this time around, the government has failed to offer anything beyond the furlough scheme.
At the start of both lockdowns, those who are classified as "clinically extremely vulnerable" to Covid-19 – people who use ventilators already, are massively immunosuppressed, have had solid organ transplants or similar – received notifications from the government telling them to shield.
Shielding was made possible by food box deliveries and access to priority supermarket slots, organised through a partnership between central and local government and grocery retailers, while medication deliveries were coordinated by pharmacies and NHS volunteers. 
Community support was also crucial in the early days of the pandemic. Neighbours formed WhatsApp groups to organise support on a street-by-street basis, while online social groups, such as virtual pub The Staying Inn, organised to combat isolation.
When government-organised food and medication supplies broke down, it was these groups who stepped in to fill the gap. Even when disabled people felt abandoned by the government – during the treatment prioritisation fiasco, for example, when we were told that anyone who needed support in their daily life wouldn't automatically qualify for intensive care treatment if there was pressure on beds – we still had the support of our communities.
This solidarity, however, was all but non-existent in the second lockdown, leaving highly vulnerable people stranded and struggling to follow the restrictions put in place to save their lives. The free food box deliveries for people on the shielding register stopped at the beginning of August and were not reinstated in the second lockdown. For many, this has meant turning to charities – with the Trussell Trust predicting a 61% increase in demand for food banks – when they have never needed to before.
Meanwhile, neighbourhood support has also fallen away. Fewer people seem to be wearing masks in public. The once buzzing mutual aid WhatsApp groups are quieter –perhaps as a result of Covid-19-fatigue, from a crisis that has gone on far too long. While the air of solidarity that characterised the first wave – when the increasing death toll was still shocking – has faded, and for many disabled people, it feels like we are no longer "all in this together".
This absence of meaningful support has translated into incredibly high death rates for disabled people, who made up almost 60% of Covid-19 deaths in the UK between April and July, despite comprising only 16% of the population. Meanwhile, people with learning disabilities were six times more likely to die from coronavirus than those without during the first lockdown.
With shielders once again expected to self-isolate for an unspecified amount of time, the support they are being given is in no way proportionate to the sacrifices they are expected to make. Current government guidelines say that where "clinically extremely vulnerable" people can work from home or be furloughed they should; otherwise, they should claim benefits. But with Universal Credit capping out at £9021/year for a single disabled adult and statutory sick pay just £95.85 a week, disabled people, who are already more likely to have experienced a negative employment outcome during this pandemic, are being forced to take a potentially catastrophic pay cut. 
The support offered to people classed only as "clinically vulnerable" or at "moderate" risk from coronavirus – those suffering from asthma, heart failure, motor neurone disease and many other serious conditions –  is even more limited. People in the category have been advised to continue going to work, despite being at increased risk of dying from the virus, with the health and safety executive only indicating that workplaces should "strictly" adhere to Covid-19 regulations. All they can do, in the current situation, is continue going to work and hope they don't catch it. 
This is, of course, a completely inadequate approach to protecting those people at heightened risk of complications from Covid-19. Alan Fitchett, a 65-year-old teacher, whose age put him at a higher risk, continued to go to work and died from the virus in March, after students at his college showed symptoms.
This is made all the more upsetting by the fact that offering adequate financial compensation to shielders would have come at a very small cost. Of the 2.2m people told to shield, only 32,000 were working outside the home in May-June. This means that offering a fully paid furlough up to the standard £2500/month would have cost, at most, £80m – just 15% of the cost of the disastrous Eat out to Help Out scheme. 
Making partners of shielders who work outside the home eligible for furlough or alternative financial benefits would similarly have not cost a lot but had a profound impact on people's safety and mental wellbeing. Throughout this pandemic, those who live with shielders have been expected to enter high-risk environments – be it work or school – with no provisions to ensure the shielding person was protected. Despite the incredible stress that these ineffectual rules have caused, parents who have chosen to keep their children home from school are faced with enormous fines, while Katy Simpson, a shielding mother, was even threatened with prison.
Fi Anderson, a "clinically extremely vulnerable" (CEV) mother of two with a rare form of muscular dystrophy says she has continued to send her daughters to school as a direct result of this financial threat. "I was really apprehensive, not understanding how on earth shielding would be effective for CEV parents if our children were forced into school," she explains. But while Anderson was told that the school was taking measures to protect pupils – and by extension shielding relatives – this doesn't seem to have been the case. "Looking at the class blogs for each of my girls, they're shoulder to shoulder at their desks. Every other week one of them needs to self-isolate when somebody in their class 'bubble' tests positive." Unsurprisingly, the stress of the situation hasn't just affected but Anderson, but also the mental wellbeing of her daughters. 
None of the suffering disabled people are being made to endure can be put down to accidental omission. The government's refusal to set up a proper financial scheme for people vulnerable to Covid-19 (including those who are self-employed), its insistence that those living with shielders should still work, and its failure to offer any kind of food provision this time around are all deliberate choices. As is the lack of support to ensure that disabled people can carry out a coronavirus test. One person I spoke to was told that she had to take her test herself independently, despite being unable to reach her arms to her face in order to do the nasal swab.
Once again, the government – and indeed wider society – is demonstrating its complete lack of value for disabled life; it is knowingly and willingly leaving disabled people out to die in this pandemic. 
Such conscious negligence cannot be allowed to continue. Even with a vaccine on the horizon, now is not a time to become complacent about coronavirus restrictions, especially with the significant risk of a December and post-Christmas spike if restrictions are loosened. But if disabled people are to continue to shield through the winter and into spring, more support is needed.
The government must urgently put into place processes for supporting not only those deemed vulnerable to Covid-19, but also those who live with them. Rather than fines and threats of prison, children should be offered blended and home/online learning if desired, while shielding adults should be given a furlough option if they can't work from home. This needs to top their wages up to 100% up to £25,000, while also ensuring that if businesses have to hire someone to replace a vulnerable person during the pandemic, they have the right to return to their jobs once it is safe.
Unless these vital changes are made, an increasing number of disabled people will be forced to literally work themselves to death.
Jamie Hale is a multidisciplinary creative and health and social care policy consultant across local government and the third sector.