The Collapse of the Arcadia Group Spells the End of Britain's High Street – When Will Politicians Act?
2 December 2020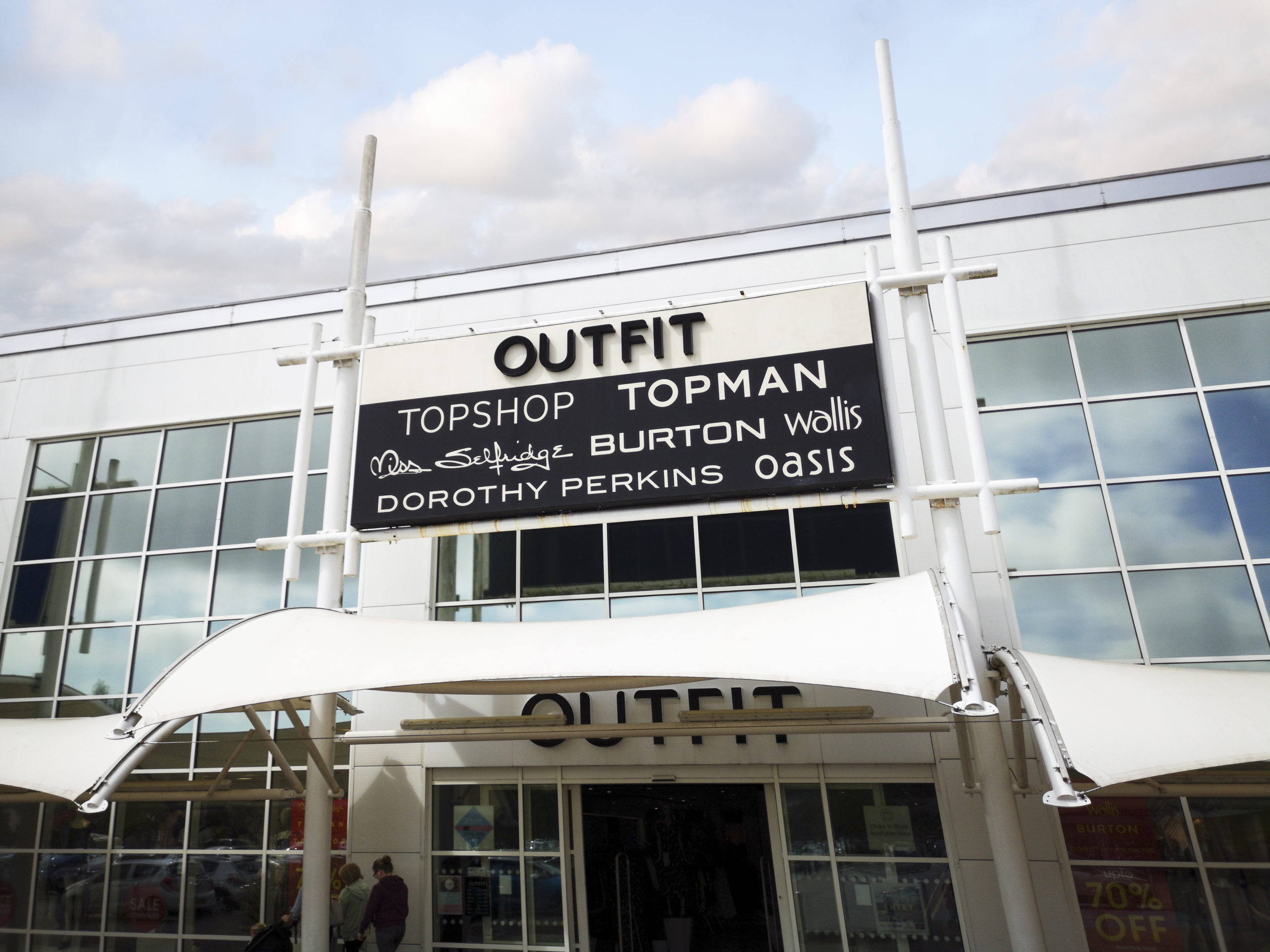 Few businessmen embodied the zeitgeist of early 21st Century Britain like Sir Philip Green. Awarded a knighthood in 2006 for "services to the retail industry" – only a year after he paid his family a tax-free dividend of £1.2bn – then prime minister Tony Blair labelled him a "visionary". In a country where manufacturing was increasingly outmoded, and so-called entrepreneurship something imbibed while watching Dragon's Den, Green's Arcadia Group made him one of the country's most prominent commercial figures.
Like so many 'captains of industry', from Richard Branson to Elon Musk, Green himself was also a media brand. Before the financial crisis, this came with few downsides, with Britain's 'king of the high street' a very public plutocrat. His birthday gifts have included a solid gold game of monopoly and a Gulfstream jet, while his 55th birthday party, reputedly involving performances from Jennifer Lopez and George Michael, cost as much as £20m. More recently he's enjoyed a £50m jet (alongside his cheaper one) and a £100m super-boat which includes a helipad.
Yet almost fifteen years after receiving his knighthood, the high excess of the world before the financial crash feels increasingly alien. Much is unchanged, of course, and Green's family remain firmly ensconced in Monaco, but the zeitgeist has shifted. The inflection point came in 2010 when the new coalition government recruited Green to conduct an 'efficiency review' of public spending. Given Green's high profile tax-dodging, the hypocrisy of him helping administer austerity was obvious, and within months thousands protested outside tax-dodging businesses, including his own. It was then that Green's persona became a liability, his name recognition meaning he was synonymous with a gilded elite eager to embrace public austerity but unwilling to pay their share. In 2016, when British Home Stores went into administration, and the company's pensions black hole became a public story, brand Green went bust. In response some politicians demanded he be stripped of his knighthood, the precedent having already been set with Fred Goodwin. Remarkably, both men received Britain's highest honour from a Labour government.
Now the centrepiece of Green's retail empire, the Arcadia Group, has entered administration, meaning 13,000 jobs are at risk across the group's brands like Topshop, Dorothy Perkins, and Miss Selfridge. Debenhams, which had already entered administration earlier this year, is now set to close, with 12,000 employees set to lose their jobs. The troubled department store, whose origins date back to 1778, is simply not viable without Arcadia's concessions.
Arcadia's demise represents a nadir in the death spiral of the British high street. Its importance is best captured by the Promethean scale of the company's largest stores: Topshop on Oxford Circus covers some 90,000 square feet, while the brand's presence in Liverpool, Belfast and Leeds is similarly vast. As important is that virtually every city and large town in the country hosts Arcadia Group businesses – its almost unique reach in the good times meaning its collapse will be felt from Inverness to Truro.
There are many reasons for Arcadia's plight, most of which – despite the unique circumstances of this year – have been a long time coming. Consumers having less money since 2010 is a factor – which makes Green's backing of the Conservatives in that year's election all the more puzzling (what retailer wants less demand in the economy?) More important, however, has been the rise of internet retailers like Asos and Boohoo, with Green unwilling to allocate serious resources to transition to primarily online retail.
Transformed branding, logistics and warehousing were needed even before 2010, but that would have required long-term planning and reduced profit in the short-term, two things Green's genre of entrepreneurship is loath to do. If it's the case that the papacy thinks in centuries rather than years, then Britain's legacy 'wealth creators' – held aloft like saints a decade ago by the media and political class – think solely in terms of the next quarter. Such an approach, accompanied as it was by high levels of debt, was always perilous, but in the context of Covid, which has accelerated long-term trends, it has proven fatal. That is why Arcadia joins the Edinburgh Woollen Mill Group, Monsoon, Oasis, Debenhams, Carluccios and Beales – to name just a few – in going to the wall in 2020. The vision of entrepreneurship, so heavily pedalled in contemporary ideology, is a busted flush.
Even before Covid, Britain's retailers were in trouble. In 2018 150,000 jobs were lost in the sector, while 2019 was the worst year on record for retail. Beyond the headlines, this is scarring the everyday landscape of towns and cities, with formerly prosperous high streets increasingly pockmarked by empty shop fronts, discount chains and bookmakers. Where there was once a sense of local pride, something so universal as to seemingly be a feature of the human condition, this has given way to a bleak apathy where things are only expected to get worse. In the 21st century the British high street, where so many of us had our first job and spent time with friends and family, is becoming as deserted as our dockyards, pits and factories in the 20th century. Technological change means retail will employ fewer people over the coming decades – and this poses systemic questions no major party is willing to mention, let alone respond to.
While much retail struggles in the context of Covid, from independents to chains like Arcadia, trends elsewhere have intensified. Earlier this year Amazon became the first ever trillion-dollar company (today it is worth around $1.5tr). Jeff Bezos whose personal wealth now extends to $200bn, added $13 billion to his personal fortune in a single day earlier this year meaning that even if he gave every Amazon worker a $105,000 pandemic bonus, he'd still be as rich as he was at the start of the year.
If the kind of capitalism synonymous with Green is dying, heavily debt-leveraged and unwilling to embrace accelerating innovation, then the one powering Bezos, built around old-fashioned exploitation and digital monopolies, is our new present.
Because the Conservatives have no analysis of capitalism beyond doing nothing and saying 'that's the market', the crisis of Britain's high street – and with it, household and regional inequality – will only get worse. Each year will only deliver another downfall like the Arcadia Group, Woolworths or BHS.
The only adequate response is a systemic one, repurposing high streets for the public good, with government providing capital for socially-oriented and sustainable business and building infrastructure that makes these places productive, enjoyable locations to be. Right now neither party is offering that, and twelve years after the financial crisis – which changed capitalism forever – we are still being offered empty slogans and sticking plasters. For the sake of the public, as both workers and citizens, that has to change.
Aaron Bastani is a Novara Media contributing editor and co-founder.