'This is How Money Acts': The Limitless Appeal of 'White Mess' TV
10 December 2020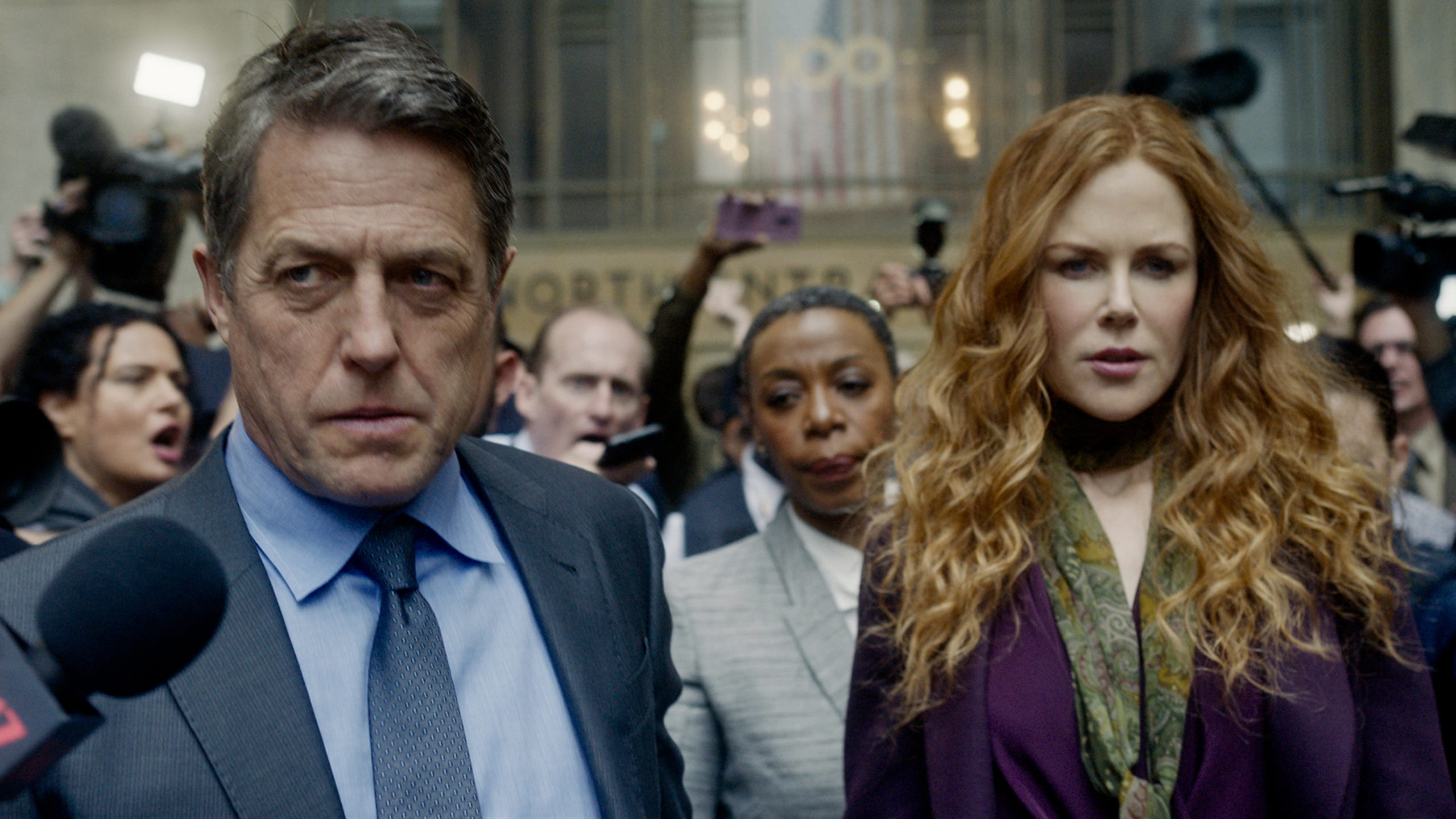 Sky Atlantic
It's not often I get a chance to talk about the things I really like for Novara Media. The nature of what we do means that you can end up shackled to the news cycle, scrabbling around for a hot take that hasn't already been tweeted better and funnier by someone with a Simpsons avi, who seems to spend 60% of the waking day cyber bullying Robert Peston. But, like lots of people, I've been forced to reflect on what matters most to me during the course of this pandemic. Friends? Family? The majesty and wisdom of mother nature? No. It's the telly genre of 'white mess'.
Warning: spoilers for The Undoing ahead.
The term 'white mess' was first coined on Crooked Media's Keep It podcast, hosted by Ira Madison III, Louis Virtel and Aida Osman. White mess loosely refers to the genre of TV which can be summed up as "white women with legal problems", in the words of Madison III. White mess involves, in a variety of combinations: BAFTA or Academy Award-winning actresses, infidelity, claustrophobic parent-child relationships, a social milieu where everyone nurtures a secret, stunning interiors, murder, white people, cashmere and the best defence lawyer that money can buy. 
It includes Doctor Foster, The Affair, Sharp Objects (but not Broadchurch), The Good Wife (but definitely not Line of Duty) and Big Little Lies. Despite being in possession of some of these qualities, The Crown cannot be considered white mess apart from the bits where Diana looks like she wants to rend Camilla Parker-Bowles limb from limb.  The genre's latest and most potent distillation is, of course, The Undoing, which impressively manages to feature all of the above. 
THE UNDOING is the perfect Thanksgiving binge. I love white mess.

— Issa Rae (@IssaRae) November 28, 2020
Starring Nicole Kidman, Hugh Grant, a lady whose exquisite tatas become themselves an engine of plot momentum, and Donald Sutherland, The Undoing follows hot on the heels of Sharp Objects and Big Little Lies as living proof of HBO's dominance over the Anglophone middlebrow telly marketplace. The growth of white mess as a genre is inseparable from the shift towards direct-to-consumer media – and cinema's diminishment has been television's gain. 
HBO, in particular, has developed a knack for convincing Hollywood's aristocracy to slum it on the small screen for 6-10 episodes, often in single-season offerings due to the limited availability of its cast. Though it does not properly fit the white mess genre due to the overall sweatiness of its main characters, True Detective's landmark first season laid the paradigm for prestige telly. Take a superstar director poached from the world of feature film and then combine with A-listers looking to enhance their reputation for playing edgy characters: congratulations, a warm review in the Observer awaits.
The Undoing, however, has divided critics – between those who are wrong, and me. The kiddiwinks who write for the New Yorker and the Guardian have complained of feeling shortchanged by the miniseries' distinct lack of twist. The culprit wasn't some peripheral character who was in a suspicious number of scenes despite having relatively few lines. No, it was the main suspect who did the fatal deed, and the evidence was damning all along. The iron law of telly that each character may only be allowed one fatal flaw did not apply. Indeed, we were only wrong-footed, angling til the very last for the son or the Chatty Patty best friend to have bludgeoned Hugh Grant's mistress to death, because we'd watched everything else the streaming giant had to offer. But it wasn't the non-twist twist which kept me hooked.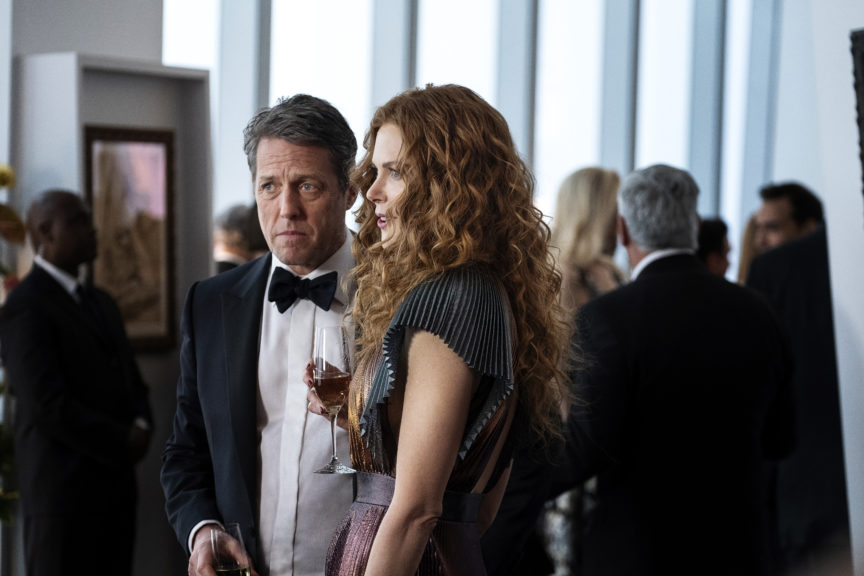 The Undoing is the Platonic ideal of white mess. Its New York is populated by caucasians, invariably on Citalopram, with an eye for tailoring and opulent soft furnishings. As with other HBO drama-mysteries, a grisly murder operates as a wedge into the brittle, neurotic world of America's upper crust; brunches, teas and all manner of in-between meals, during which nobody actually eats. While everyone with a speaking role (bar children and the murder victim) supposedly works in highly demanding professions, wealth is like gravity: it comes from nowhere and is everywhere. Donald Sutherland is a millionaire, or perhaps billionaire, whose money plausibly extends to hiring helicopters and potentially even a hitman, despite the fact that he spends most of his day sitting in art galleries. Nicole Kidman is a Harvard-trained therapist. She goes to work every day, right up until the plot demands that she doesn't.
Me a Capricorn watching "The Undoing": Imagine being so wealthy you don't know your husband hasn't been bringing any money into the home for THREE MONTHS.

— Minda The Writer (@MindaHoney) December 6, 2020
Sure, people of colour exist in the world of white mess, but the impact of race on their lives (or anybody else's) is of little interest – if it's considered at all. That some people don't have bottomless investment portfolios is acknowledged in classics of the canon, albeit in highly limited ways. In both The Undoing and Big Little Lies, the possibility that someone might not have money occasionally dawns on the main characters, sharpening contrasts and drawing attention to the heightened artifice of elite social settings. At other points, a decimated bank account, almost always drained by a philandering husband, serves as a timely reminder that Men Cannot Be Trusted.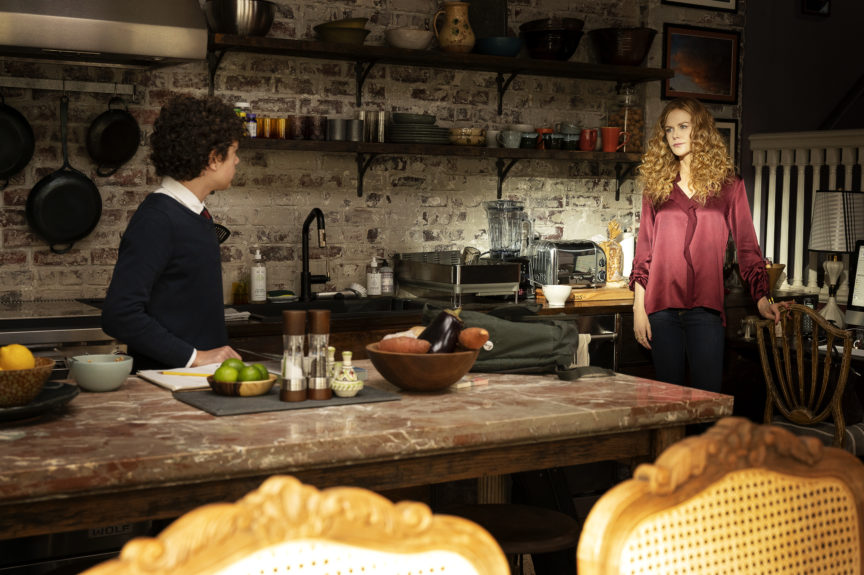 The gazillions poured into production have a metafictive quality, oozing through the fourth wall. There's a reason why we refer to characters by the name of the A-lister playing them, and it's because there's some symmetry between the luxury of the set and the rarefied world occupied by Hollywood megastars. The plush coats, the kitchen islands, the way the light glints off a glass of Beaujolais Nouveau – oh, to be unhappy the way Nicole Kidman is unhappy!
Nicole Kidman skin me and make me into one of your long coats for The Undoing 2

— Rob Delaney (@robdelaney) December 7, 2020
Kidman's performance is captivating, because and not in spite of her facial muscles being almost completely immobilised through judicious use of non-surgical procedures. Emotional turmoil is conveyed by audibly exhaling whenever she receives bad news, or the frantic spinning of eyeballs while her forehead remains as smooth and placid as an Arctic lake in winter. They can't teach this at Juilliard: it's how money acts. 
In all honesty, there's no limit to my hunger for white mess. There's only so much kitchen sink I can take before I start hankering for a prestige telly adaptation of a middlebrow novel. Watching the Academy gals – Kidman, Witherspoon, Dern, all the gang – have blazing rows in palatial settings has the same appeal as browsing Rightmove for properties I'll never be able to afford. The appeal of white mess does not lie in some forelock-tugging fantasy of empathising with the trials and tribulations of our ruling class. What's compelling is the fact that it's so totally unreal: the rich live on an alien planet, and I am fascinated by their strange garb and customs. 
Ash Sarkar is a contributing editor at Novara Media.