Unable to Reunite With Their Families Post-Brexit, Child Refugees Face Untold Dangers
10 December 2020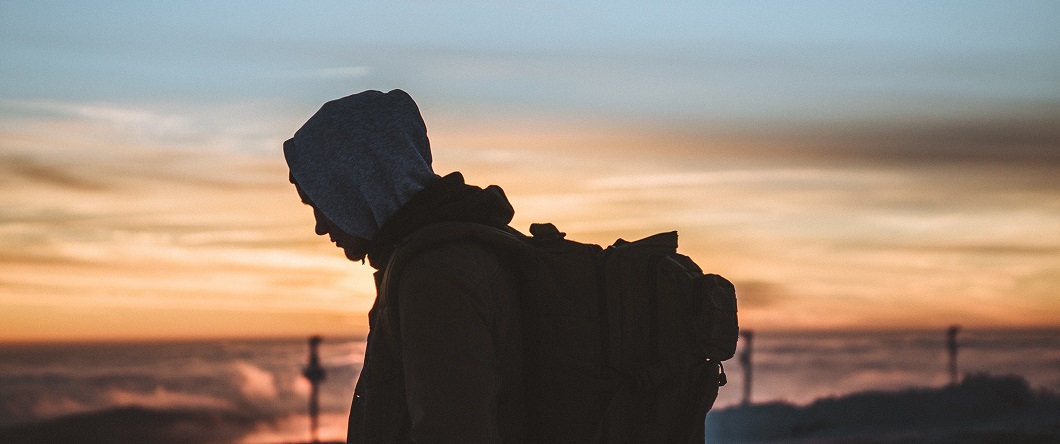 Dimi Katsavaris / ECPAT
Ahmed fled his home in Afghanistan in 2015 as a young teenager. He travelled for ten months, alone, through Iran, Turkey, Greece, Austria and finally France, in hopes of reaching his sister in the UK. In Calais, which he describes as "brutal", he faced squalid living conditions, tear gas and regular beatings. After several months in the Jungle, Ahmed was found by Safe Passage, who helped him to reunite with his sister.
Ahmed was helped not only by the charity, but by an EU law known as Dublin III. Under the regulation, asylum seekers who arrive in the EU can be reunited with extended family members in other EU member states; 529 people came to the UK this way in 2019. Yet when the Brexit transition period ends on 1 January, the UK will fall out of Dublin III.
Recognising early on the impact that this and other legislative changes brought about by Brexit would have on asylum-seeking children, Lord Alf Dubs, a Labour peer and Kindertransport refugee, has been leading a campaign to protect them. In October 2020, Lord Dubs tabled the Dubs Amendment to the Brexit Bill to ensure unaccompanied child migrants remain able to reunite with their families. While approved by the Lords, it was rejected by the Commons. Speaking recently to Novara Media, Lord Dubs sounded despondent about the future for child asylum seekers post-Brexit: "We won't have a legislative base for them to come here safely. Although we have argued for something to replace it, that hasn't happened."
For now, Dublin III is to be replaced by the UK Immigration Rules. These currently allow for children to be reunited only with their parents, not with extended family members. This will leave migrant families dispersed across the continent. Especially vulnerable will be migrant children, in particular the half who come to Europe unaccompanied.
Without Dublin III's for family reunion, these children run the risk of going missing; Every Child Protected Against Trafficking (ECPAT) has reported that at least 30,000 did between 2014 and 2017. These children are easy prey for those who wish to exploit them. "Without safe and legal routes to the UK like Dublin III," said Beth Gardiner-Smith, CEO of Safe Passage, in an interview with Novara Media, "unaccompanied child refugees in Europe desperate to reach family in the UK are put at risk of people smuggling and trafficking."
A recent report from ECPAT found that unaccompanied children in Greece – of which there were 5,162 in November 2019 – were being groomed to sell sex in order to fund their way out of the country. Nor do unaccompanied children risk only sexual exploitation. Forced begging, labour exploitation and even organ removal have all been used to pay off their debts to traffickers and smugglers.
Furthermore, if there is no legal route to join family members in the UK, children may be forced to take far more perilous illegal routes in order to do so. Of the 39 migrants found dead in a lorry in Sussex in October 2019, 10 were teenagers, at least one of them an unaccompanied minor who had gone missing from an asylum centre in the Netherlands. Earlier this year, the body of a 17-year-old Iraqi boy was found on the northern coast of France; he had been attempting to cross the Channel on a dinghy along with one other young man.
"It isn't so much that evil traffickers are waiting," says Laura Durán, senior policy and research officer at ECPAT UK. "The issue is when there aren't legal routes, unaccompanied children will find their own immigration route making them vulnerable to many forms of harm."
Safe Passage, ECPAT and other groups are now calling on the government to guarantee family reunion rights for asylum seekers post-Brexit. With only weeks until Dublin III ceases effect, action must be immediate. There is some hope, however: the Dubs Amendment is due to be reviewed in the Commons in the new year.
Whatever happens, says Gardiner Smith, Safe Passage will continue to fight to protect children: "When Dublin III ends, our work will become far harder," she concedes, "but we won't stop providing legal support to children and advocating for their right to reunite with their families under our human rights laws and international legal obligations. And we will continue to campaign for more safe and legal routes for people seeking sanctuary."
Ahmed found safety with his sister under Dublin III. Unless the government acts soon, the thousands of unaccompanied minors current travelling throughout Europe will not be so fortunate.
Lauren Crosby Medlicott is a freelance writer and human rights advocate.