'Starmerism' is Failing on Its Own Terms – And Members Need to Lead the Way
15 January 2021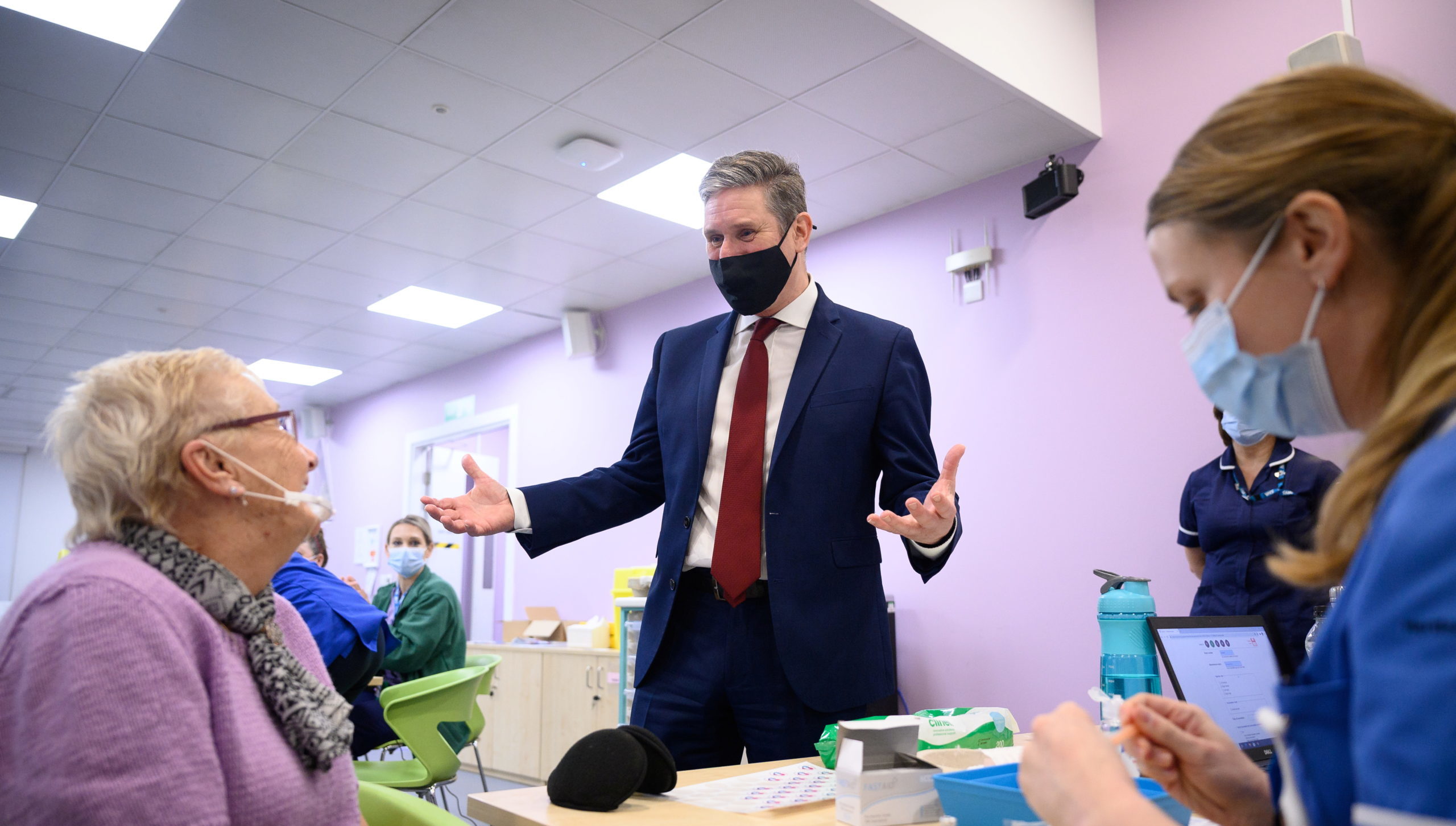 Pool/Reuters
During the Labour leadership election, the project of Starmerism appeared to have three core components: a continued commitment to the social democratic heart of the Corbyn manifestos; a pluralist approach to party management which would endeavour to reduce factionalism; and an increased focus on 'electability', achieved by professionalising the party and abandoning the left populist elements of the Corbynite strategy.
Nine months on, how is this project holding up? Profoundly illiberal stances on legislation such as the spycops bill have been combined with a strategy of passive opposition to the government, in which Starmer's now characteristic 'forensic' analyses of incompetence have only been complimented by a propositional tone when he is demanding things the government is about to implement anyway. The ten pledges have, as always seemed likely, become almost as much of a joke as the EdStone. Internally, the party is going through a sustained period of civil war following an aggressive crackdown on both the principle and practice of party democracy that has resulted in a wave of suspensions of local elected officials. On electability, left Twitter's '20 points ahead' joke doesn't seem destined for the grave any time soon, as the Tories maintain a solid polling lead. In short, Starmerism is failing on its own terms.
"If they're worried it's going to prevent people in the past seeking justice, why aren't they worried about people in the future seeking redress?"@michaeljswalker on Labour's blinkered attempt to criticise the #SpyCops bill.#TyskySour pic.twitter.com/sOvbjmSwiF

— Novara Media (@novaramedia) October 19, 2020

In this context, recent speeches by shadow chancellor Anneliese Dodds and Starmer himself on the party's new approaches to the economy and the pandemic respectively have represented an attempt to mix things up and begin delivering on the first of those core promises. Both contained some progressive elements that will have real appeal to left wing members who 'lent' Starmer votes in the leadership election. The policy void is at last being filled with some ideas: Labour will not support a post-pandemic round of austerity, and is demanding basic emergency measures like pay rises for key workers, increased funding for local government, and a (very limited) extension of the eviction ban.
But if this is the Starmerite left turn, it is nowhere near enough. On the economy, the shadow chancellor emphasised her broadly Keynesian commitment to long term investment and planning, rather than slash and burn austerity. But in a year in which the wealth of billionaires has skyrocketed while the incomes of working class people are in freefall, hers was a profoundly unambitious vision. Not only that, but it was also a poorly communicated vision, with confusing soundbites about the public debt and the distinction between monetary and fiscal policy replacing commitments to impactful policy that voters can understand on an immediate, everyday level.
Just listened to @AnnelieseDodds on BBC Radio 4, half the conversation was about the time frame needed to eliminate the deficit – it's a terrain where the Tories have done an appalling job, and where they win.

Labour has no ideas, and no compelling ways of communicating them.

— Aaron Bastani (@AaronBastani) January 13, 2021

Our economy and politics is rigged to work only for the super rich, leaving the vast majority of our society behind. Labour has to be committed to transforming the economy so it works for all of us and delivers millions of green jobs, regional investment, social housing and properly funded public services. A transformative story based on taxing the billionaires and fundamentally altering the balance of power in favour of working people can cut through to frustrated voters, whereas a promise to be more efficient administrators of the same broken system cannot.
On the pandemic, the demands Starmer made last week are little more than a sticking plaster. The leadership continue to appear allergic to actually proposing a different ideological vision to the government, instead focusing on issues of competence and marginal policy differences.
We can imagine what a pandemic response based on placing public health above profit might look like – from actively consulting with trade unions to offering full sick pay for workers forced to isolate and ramping up investment in vital services in the most deprived areas. But we haven't heard a peep out of Starmer about such alternatives, which have only got an airing via the Socialist Campaign Group of 34 left MPs. Instead of a committed political opposition based on socialist values, the leadership have offered a professional opposition based on media appearances and hair gel. Maybe that's why the Tories have gotten off so lightly in the polling, despite the catastrophic number of fatalities.
As we live through the greatest crisis our communities have faced in decades, the Socialist Campaign Group of Labour MPs has launched a new pamphlet on the alternative policies we need to challenge this Tory government.

🌹DOWNLOAD OUR NEW PAMPHLET HERE🌹https://t.co/wy5i0xhodb pic.twitter.com/i40rXhTumH

— Socialist Campaign Group (@socialistcam) October 25, 2020

The rapidly deteriorating condition of British society demands far, far more. The solutions of Corbynism – free broadband and increasing health spending by 4.3% a year – seem quaint in the face of our current intertwined crises of Covid-19 and climate breakdown. Reality is getting more radical, but the Labour leadership is travelling in the other direction.
The policies members vote for at Labour party conference in 2021 matter more than ever before. We have the chance to secure a democratic commitment to a left platform for the future at a time when the party lacks a clear direction. If the leadership are unwilling to make commitments to genuinely transformative policy, then the membership are happy to lead the way. 
Callum Cant is the author of Riding for Deliveroo: Resistance in the New Economy.