The Rich Are Skipping the Vaccine Queue. What Are We Going to Do About It?
21 January 2021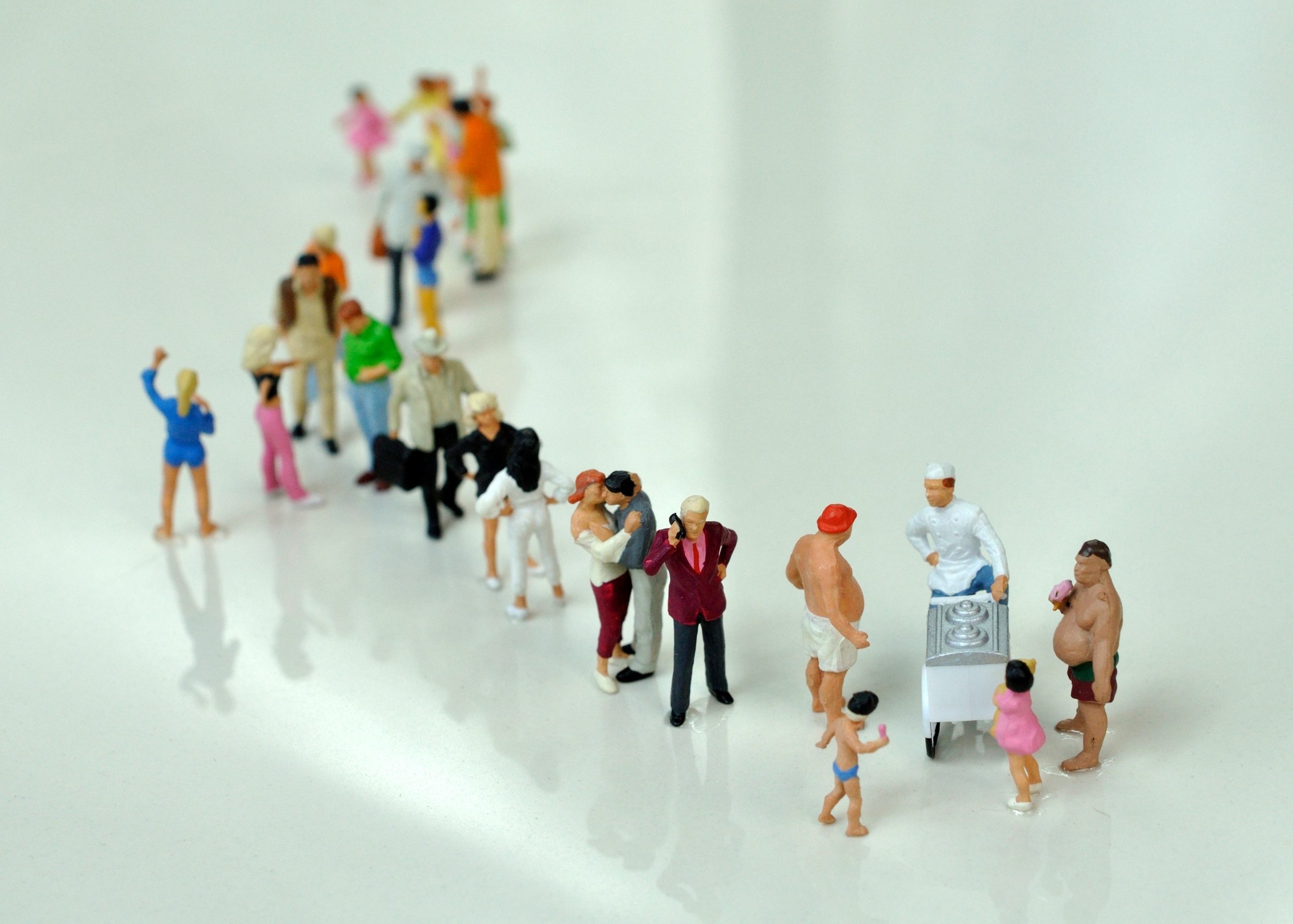 natlas / Flickr
The sole thread of good news running through the past 12 months has been the scientific progress made towards understanding and suppressing Covid-19. The Wuhan Health Commission first reported a pneumonia "of unknown cause" to the World Health Organisation (WHO) on 31 December 2019. By 9 January 2020, the Chinese health authorities had identified it as a novel coronavirus. The first vaccine was being tested in Seattle as early as March – now, just over a year since coronavirus was first identified, three vaccines against it have been approved for use in the UK. To put this in perspective, the previous fastest pace of development of a vaccine for a new virus was four years; typically, vaccine development would take around a decade.
This is an extraordinary collective achievement. The relatively fast pace of distribution by the NHS – compared to private contractors' farcical attempts to supply PPE or run test and trace – is a tribute to public healthcare. The problem is that we aren't just up against the virus, but our competitive and wildly unequal global economy.
Already, there are reports of businesses offering to make "donations" to NHS trusts in return for jumping the vaccine queue; of concierge services offering £25,000 flights to countries like the UAE, where vaccination programmes are underway. "Boutique" doctors' practices in California have been discreetly looking to source supplies ahead of schedule in the virus-wracked US state. The Serum Institute expects to be selling the AstraZeneca/Oxford vaccine for $8 to consumers in India as early as March.
I know everyone will be shocked—SHOCKED—to hear that my students who nanny for wealthy families report that those families have already received their COVID vaccines.

— Rebecca Johns (@rebeccajohns71) January 15, 2021
There are also reports across the world not only of the rich, but of the powerful using their connections to jump the queue: in Poland, the former prime minister Leszek Miller appeared to have obtained his dose ahead of schedule, whilst the bodyguards of current Filipino president Rodrigo Duterte are ducking questions on how they obtained theirs.
Of course, this elite queue-jumping plays out not only at the level of the individual, but of the state. Richer countries have hoarded over three times more vaccines than they need to treat their entire populations, while 67 of the poorest will only be able to vaccinate one in ten of their population over the next year. Much of Africa is not expected to have vaccines widely available until 2023. It should be obvious how destructive this is; just look at what happened with the Ebola vaccine in the DRC.
High income countries MUST prioritize support of #COVID19 vaccines for the underserved in their countries AND the underserved worldwide. Otherwise, add COVID-19 to the list of diseases where being poor or marginalized can be a death sentence. https://t.co/NixlELBMnl

— Chandy John Lab (@ChandyJohnLab) January 18, 2021
The thing about pandemics is that "no one is safe until everyone is safe". This means herd immunity – an appalling idea without a vaccine, a perfectly reasonable idea with one – of around 70% of the global population. Achieving this requires an immense, globally-coordinated vaccine rollout. Instead, "vaccine nationalism" has taken hold.
To counter Vaccine Nationalism, we need to design for Vaccine Equity — with empathy, trust and speed. pic.twitter.com/LgvUP47vKh

— Rebecca Weintraub (@RWeintraubMD) January 18, 2021
The closest we have to international coordination for vaccination is the WHO's COVAX scheme, which aims to deliver two billion vaccines to the world's most vulnerable populations by the end of 2021. Its "Advanced Market Commitment" has so far secured 700 million doses to be distributed among 92 countries. But with the vaccines all requiring two shots, and 3.6 billion people living in those countries, this inventory is obviously inadequate. WHO internal documents, leaked late last year, say the scheme is at "very high risk of failure". At a minimum, more funding is needed. The grim alternative – and you can almost hear the far right lining up their arguments – are firmer barriers to international travel and migration, as the rest of the world remains chronically under-vaccinated.
Thankfully, there are solutions to these problems. It has become a cliché to say just how much of Labour's pre-covid programme would have equipped us better to deal with the virus, but a publicly-owned pharmaceutical company would not be a bad idea right now. The commercial pharmaceutical industry has been in trouble for some time. Costs are up, productivity is down, and the rate of drug discovery – the driver of big pharma profits – is slowing. To keep themselves afloat, companies have relied increasingly on aggressive protection of their intellectual property, rather than on innovation. The old business models are failing.
From big pharma's point of view, the pandemic has been an immense government-backed rescue package. The pandemic has led states to pump billions into their research and, crucially, guaranteed markets for their products across the globe. Portraying this immense, government-funded and coordinated emergency industrial strategy for a historically underperforming industry – as some have done – as some sort of free-market triumph is peculiar, to say the least.
How long do we think before centrists start printing those NHS logo tshirts, except with Pfizer https://t.co/JXNgZ6ZSdU

— Rivkah Brown (@RivkahBrown) November 9, 2020
Given the institutions we had when the pandemic broke, there were no alternatives to this strategy – which has, to be fair, turbo-charged scientific progress and led to the development of breakthrough medicines. This isn't to say we no longer need to deeply restructure the pharmaceutical industry. If Covid-19 and other pandemic diseases are going to be with us for the foreseeable future, requiring ever-greater spending on pharmaceutical research, we should be urgently looking to design fairer ways to distribute its output.
I still can't get my head around how the COVID vaccines are being kept "closed source". Despite a global pandemic, it's considered normal that pharma corps can still prioritize profits over human lives. An open source vaccine could have been manufactured locally in most countries

— Taylan Pince (@taylanpince) January 18, 2021
Vaccine patents could be suspended, as South Africa and India have called for, allowing them to radically reduce the cost of vaccine production. This could be the prelude to a more open intellectual property system in general; "Open Source Pharma" promises to remove some of the obstacles to scientific collaboration, including "patent thickets" and strategic patenting.
This is the fundamental problem. The virus isn't only an issue for our bodies, but for how we organise ourselves to live together. That means vaccines alone won't cure it. If we're ever going to recover from this pandemic, or prevent a repeat of history, we must radically rethink how we develop and use the fruits of our scientific labours.
James Meadway is an economist and Novara Media columnist.