Is a London Council Trying to Freeze Black and Brown Residents Out of Their Homes During a Pandemic?
3 February 2021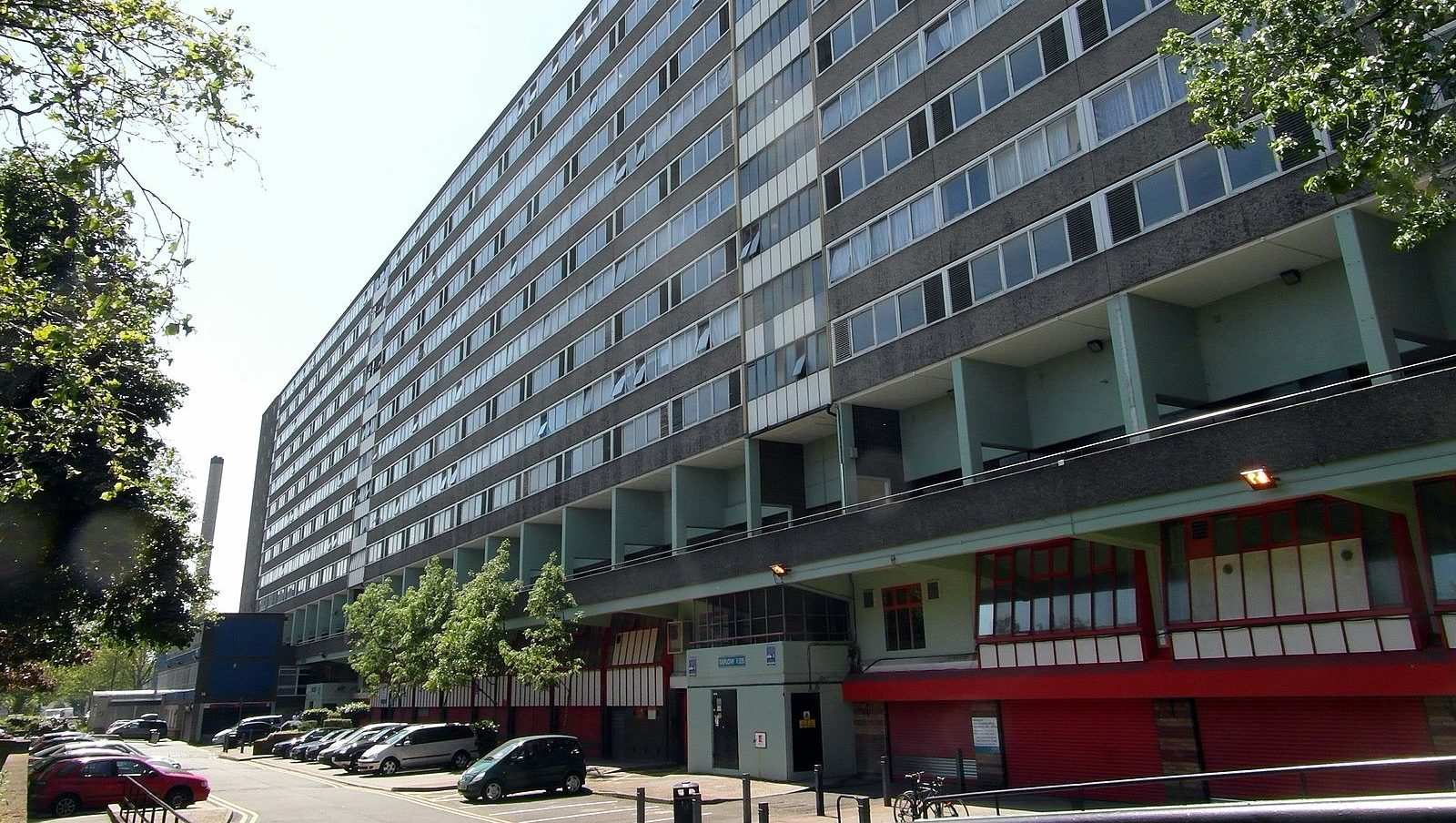 Patricia has lived in her flat on the Aylesbury Estate in south London for 30 years.  "I really liked the size, there were nice neighbours, and it was clean," she says, of the first time she visited the Southwark housing development. Over the years, "my family used to love to come to us, the kids used to stay with me for a week, because we had good heating".
These days, her home is often without heating and hot water for up to a week at a time because, she believes, the council is "playing with us… not treating us like human beings," in an attempt to push residents out so the buildings can be demolished and redeveloped by housing association Notting Hill Genesis.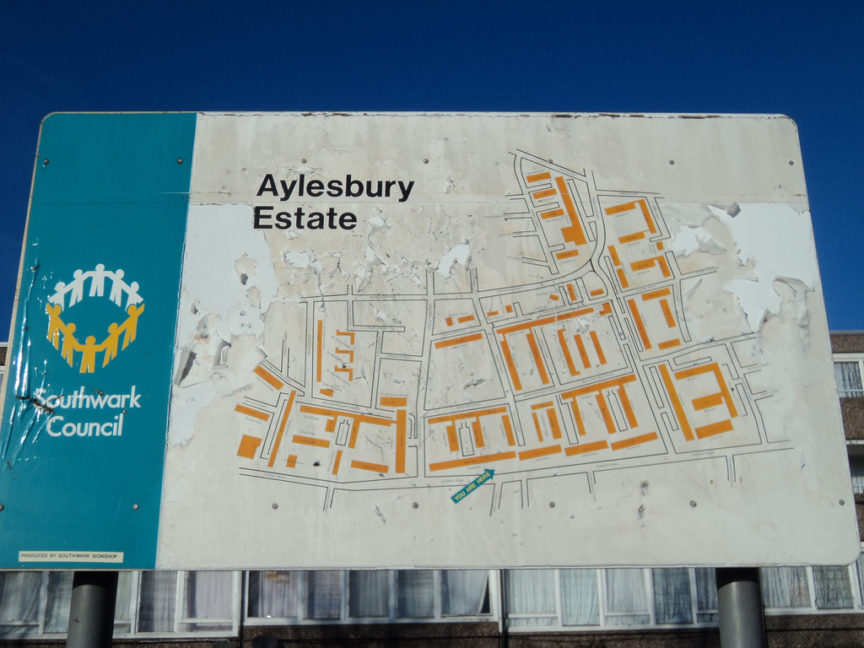 Built between 1967 and 1977, the 60-acre Aylesbury Estate's flats numbered 2,700 at their peak, making it one of the biggest housing estates in Europe. In 1997, Tony Blair chose the estate as the location and subject of his inaugural speech, in which he talked about the "forgotten people" of Britain.
Like Patrica, Diana – who has also lived in the estate for around 30 years – bought her flat under Margaret Thatcher's right-to-buy scheme, and has warm memories, too, of her home over the decades. "We've stuck together as one community, and made it nice, supporting each other," she says.
Under New Labour, in 1998, Southwark council began developing a regeneration plan for the Aylesbury Estate: to demolish the estate of over 80% council housing, and build new flats, most of which would be for private ownership. Under this plan, former council tenants' leases would be passed over to Notting Hill Genesis.
In 2001, residents voted on the regeneration plan. "Eight of us door-knocked, telling people that it would be a good idea to remain with the council," says Patricia. Of a 76% turnout, 73% of residents voted against regeneration, in favour of refurbishment.
Overwhelmingly, residents said they liked their homes, Patricia says – they didn't want to give them up and be priced out of the area in a 'regeneration' scheme they feared would equate to social cleansing. But in 2005, the council announced that their homes would be knocked down regardless.
Since then, Aylesbury residents have been steadily moving out of the estate – with increasing rapidity since 2014, when the first compulsory purchase order (CPO) was issued – meaning the local authority could now force people to sell their homes. The CPO was pushed through despite having been previously quashed as a breach of human rights.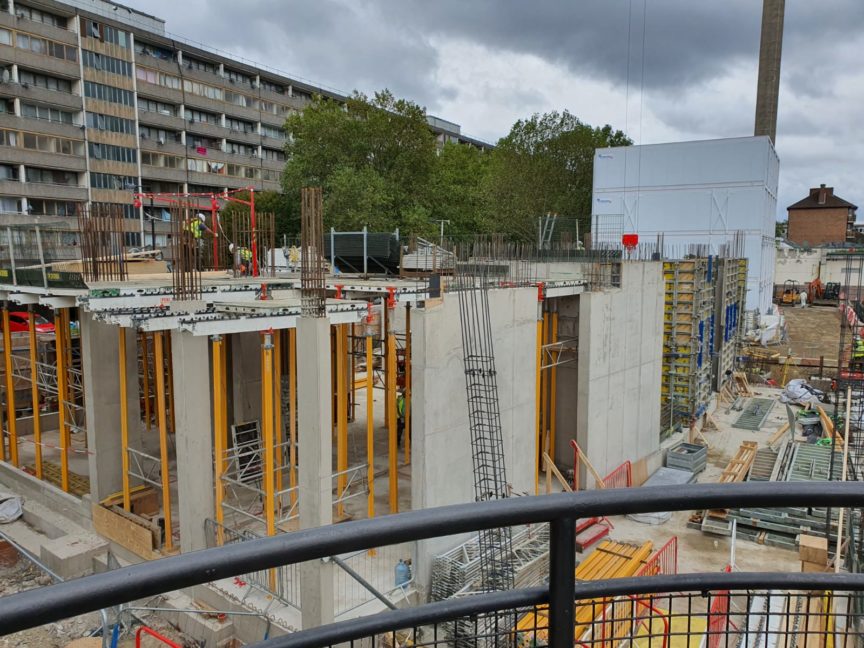 Today, on an estate that was once home to thousands, only about 200 leaseholders remain. "It's very depressing," says Patricia, on having observed her community leave little by little. On her landing, five flats are boarded up. "Just looking at it breaks my heart," she says.
This grief has been even harder to endure during the pandemic, when neighbours need each other more than ever, says Diane. "It's very sad… we've lost all our friends."
Following the CPO, former residents have sold their homes back to the council for disparate sums, ranging from £280,000 to £425,000 for 3-bedroom flats "in the same building, the same community, the same everything," says Diana, who still hasn't sold because "the money [the council is] offering can't buy nothing". The average property price in Southwark is almost £800,000.
Currently, residents regularly lose heating and hot water; the failure of which they believe is part of a concerted 'managed decline' effort by the council, to push them to sell. The health risk of living in a cold home is compounded by the pandemic and the fact that residents are mostly Black and brown people, who already face an increased threat from Covid-19.
"It is just beyond cruel to be aware of the disproportionate impact [of Covid-19] on Black communities; to be aware that there's heightened risk at winter, at all times for vulnerable communities, and then to do nothing about really regular power outages and heating and hot water systems in the estate," says Anthony Badu, a former resident who now campaigns along with Patricia and Diane with the Aylesbury Leaseholders' Action Group (ALAG).
"As I'm talking to you, the hot water [and heating] has not been working for one week," says Diane. "I'm disabled, so it is hard for me to boil water [in kettles] and bathe," she adds – though that is her only option.
"Last week, it was freezing, and I have a grandchild here," she says. She has started using an electric heater out of necessity, but struggles to afford the higher electricity bills.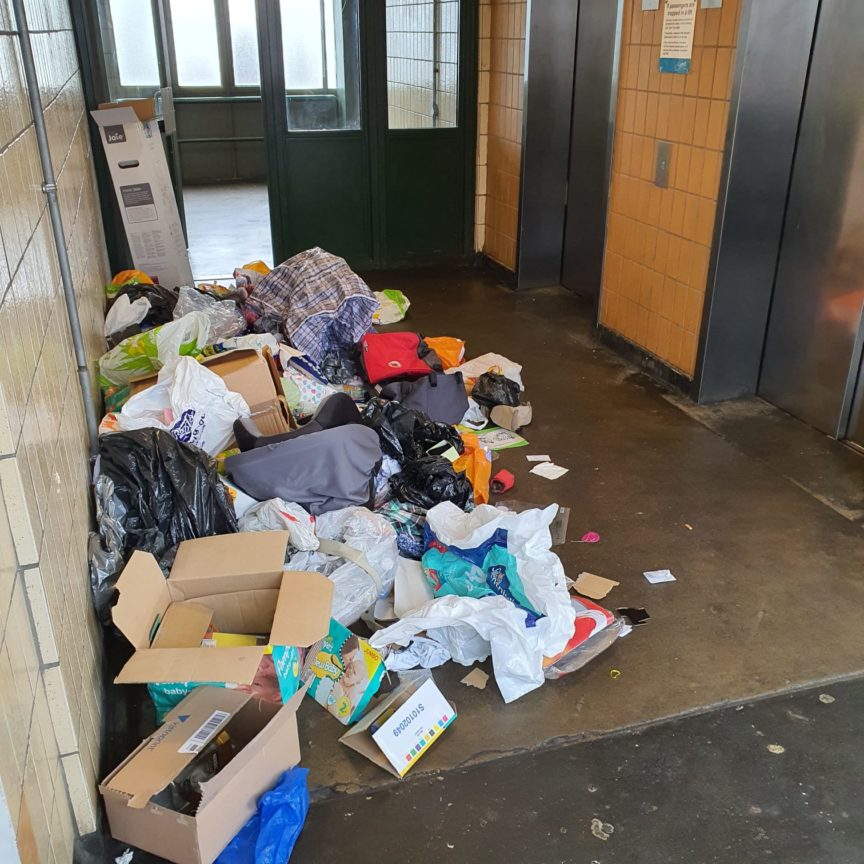 Patricia says her and her neighbours have "suffered a lot" due to what she sees as the council's manipulation. "I think they want us to move out quickly," she says, citing not only the heating and hot water issues, but unresponsiveness to repair requests, a water outage for a whole week, and rubbish piling up in corridors. "They are making our lives so difficult so we say 'okay, I want to go' – this is what they want to hear."
Badu says the 'managed decline' is "a system of neglect" because "they just want to knock [the buildings] down". Remaining residents, he says, are "trapped" – their only way out, to accept pitifully low sums from the council for their homes, that would buy them nothing in the local area.
Facing worsening living conditions, "as the stress mounts, as the mental health and physical health deteriorates," he says, "people lose the will to fight and stick it out, and they accept a lower offer and they move on, and the council makes a saving".
Councillor Jack Buck disputed these claims, saying:
"The assertion made that the Aylesbury estate exists in a state of managed declined couldn't be further from the truth. The council has invested millions of pounds in maintenance and improvement on the estate even since the decision to move ahead with the regeneration in 2014. The heating and hot water system in particular has been the focus of much of that investment as we try to improve its reliability."
"However, the experimental District Heating Network on the Aylesbury has been plagued with faults since its construction in the late 1970s and endemic leaks and service outages were one of the driving factors behind the decision to rebuild the estate."
But Badu insists that despite historic issues with the water and heating, the situation has worsened significantly in recent years. He added that he considers it a major injustice that residents have been forced to pay service charges on a new heating system they will never see the benefits of, as they're being forced out of their homes.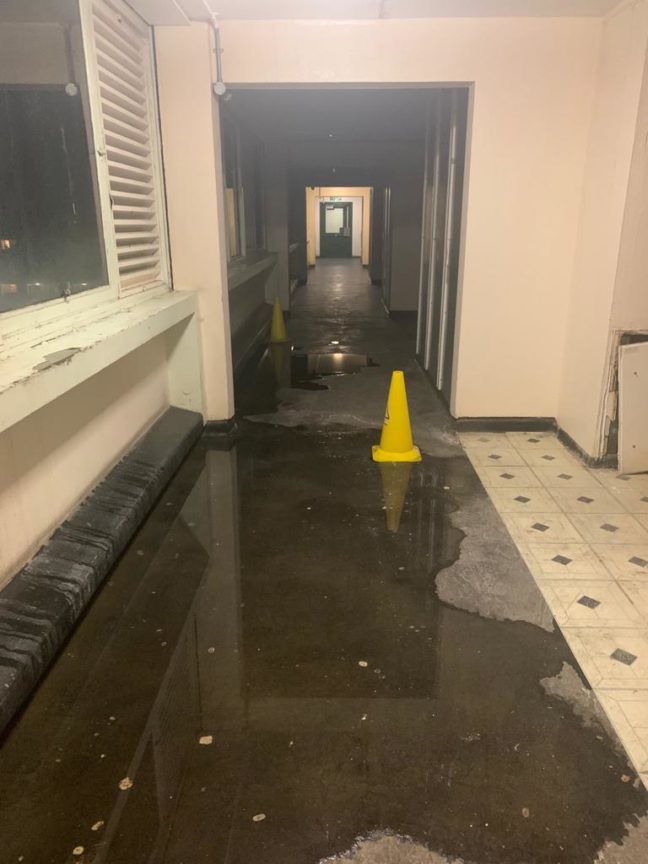 When the regeneration plan was first approved, the estate's residents were promised a brighter future to encourage them to support the development. People with two bedrooms were promised three; those with a balcony were told they'd have a garden; they were all assured they could remain in the area. "All those promises have long evaporated," says Badu – only a handful of white residents were adequately rehoused, becoming vocal supporters of the regeneration project.
Out of curiosity, three years ago, Patricia went to view one of the new flats on an open day. She said it was clear the developers "didn't even want me to view the flat". They interrogated her about "how much I earn, how much savings I have, what I do, all these things". The £600,000 price tag was far out of her price bracket – not least because the council was making offers in the £200,000s for her home. The housing association, Notting Hill Genesis, is "going to make millions from our homes," she says, angrily.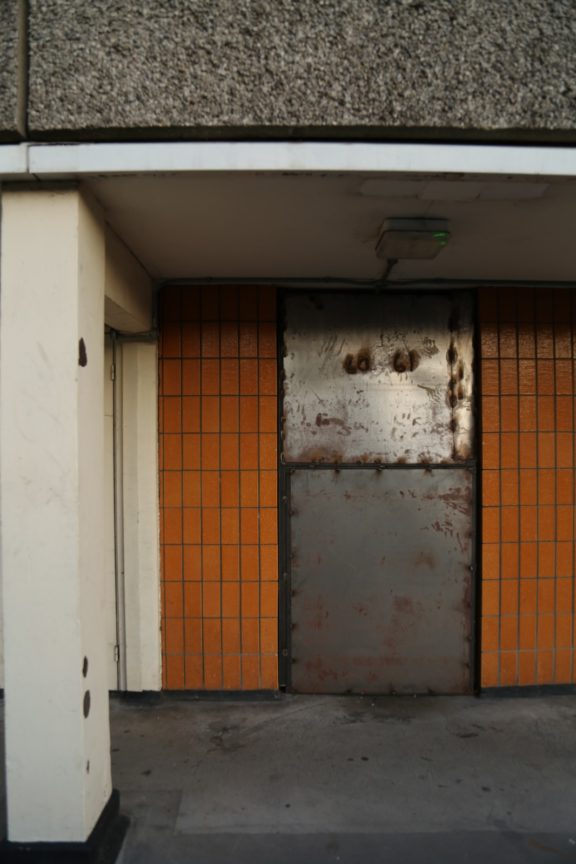 Diane has experienced a lack of transparency and racism in the regeneration process. The council, she says, has visited some residents' homes and "give[n] them what they want" as a purchase offer, but has made them sign non-disclosure agreements at the same time. The council communicates more readily and compassionately with white residents, Diane says "because we are Black they don't want to listen to us at all".
Patricia also feels ignored. "What can I do in order for [the council] to listen to me?" she asks.
At one point, she says, she was telephoned by a Notting Hill Genesis representative who claimed to be calling to "help [her] move". But Patricia, like the other remaining residents and most of those who have already moved, never wanted to leave her home. She asked the representative: "If you were in my situation, and somebody came and told you you have to leave your home, how would you feel?"
In the short term, residents are demanding that the utilities they continue to pay for work properly. Beyond this, they are seeking compensation from Southwark council and Notting Hill Genesis for the increased risk of Covid-related deaths due to service outages, and they are demanding that both negotiate with the remaining residents – as a group – and offer them fair prices for their homes.
Badu's parents sold their home back to the council in 2020 for £425,000 "after years of hard negotiation". Thankfully, they did not sign an NDA – which means that current residents can know how much they were paid and demand the same.
"People are ready to jump," says Badu. "It's just they want somewhere soft to land. They didn't ask for the regeneration. All they ask is to be left no better or worse than they would have been without a regeneration."
In response to a request to Southwark council for comment, Labour councillor and cabinet member for housing Leo Pollak, said:
"Far from a 'managed decline' of the Aylesbury Estate, Southwark is now taking over control of key elements of the estate's renewal, including building over 500 brand new energy efficient council homes at the first development site, the largest council housing construction site in the country, and representing a significant net increase in social housing for the site.

"While the current buildings have provided spacious homes for the community for 40 years they are now at the end of their lifespan with significant challenges with the heating systems with out of date parts and unreachable piping.

"While residents remain on the estate – all of whom have priority for the new homes being built – we will continue to try and maintain the heating systems, where we have spent £2.2m over the last 5 years and are planning to spend a further 2.2m over the next 18 to 24 months."
Sophie K Rosa is a freelance journalist. In addition to Novara Media, she writes for the Guardian, VICE, Open Democracy, CNN, Al Jazeera and Buzzfeed.
This article was corrected on 3 February to say that 200 leaseholders remain on the Aylesbury estate, not 200 residents; the number of residents is much higher.
On 5 February councillor Jack Buck contacted us to request we publish an additional statement from him. We have worked some of his comments into the piece and included the rest below in an effort to fairly reflect the complexity of the Ayelsbury Estate redevelopment scheme.
"The estate regeneration itself is a constantly evolving and improving programme. In 2019 the council guaranteed there would be the same number of social rented homes on the footprint of the estate in 2040 as there were at its completion in 1977. And in January of this year we formalised a construction contract that would deliver on that promise, securing 580 council homes on the first site of the plan.""That is currently the single biggest council house building plot in the UK and represents an increase in the number council homes when compared to the estate's original design."

"As one of their local councillors I have been working hard with the Aylesbury Leaseholder Action Group to get a good deal for those who have exercised their right to buy their council homes and I am optimistic that common ground can be found. However, we always have to way up the private capital interests of individual leaseholders with the ability of the council to deliver even more social homes for those most at need. To date we have been successful at doing so and only a single Aylesbury leaseholder has been subject to a compulsory purchase. 160 leaseholders in the next phase have reached mutual agreements with the council based on independent valuations, with the option of moving the value of their homes to a brand new home on the footprint of the estate. There are no additional costs for leaseholders when exercising this option which represents the best offer for leaseholders of any regeneration project in the country."

"Over the next 18 months extensive works are going to be completed on both the district heating network on the Aylesbury and on the physical condition of a number of blocks and we will keep working hard to drive up and maintain the standards of living our residents rightly expect and deserve."