Does Labour Have a Future in Scotland?
9 February 2021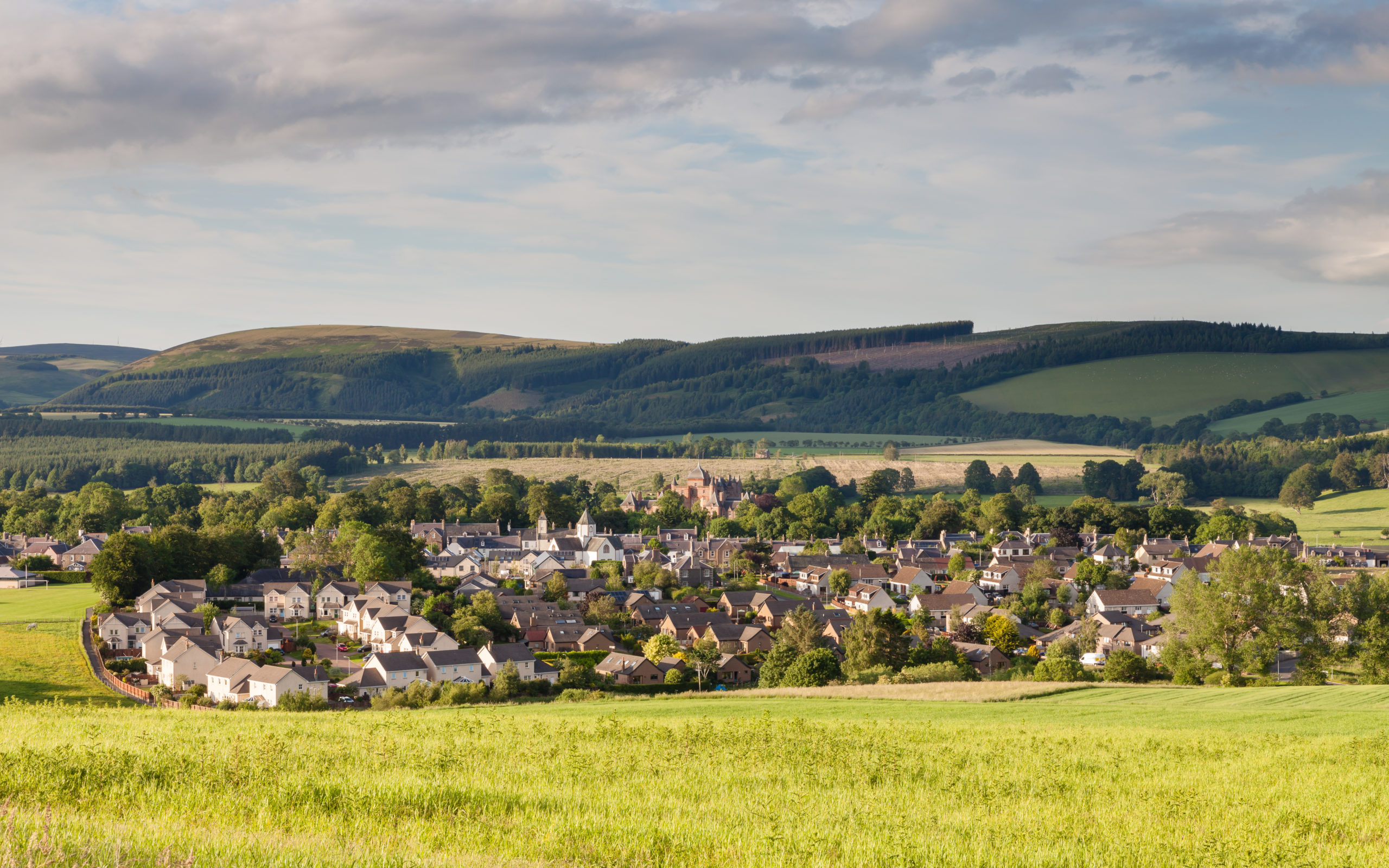 Adobe Stock
In the 2019 general election, Labour won just over 18% of the vote in Scotland. In its entire history, the party has only suffered two worse defeats in the nation: its very first elections in January and December 1910, when it won 5.1% and 3.6% of the vote respectively.  

As Scottish Labour launches into a leadership election triggered by big money donors deposing a democratically-elected leader, these statistics should provoke serious concern within the party. The question is: does Labour have a future in Scotland at all?
Before we look forward, we have to look back. The last century has seen the rise and fall of the organised working class in the UK, with union membership peaking at 1.3 million in 1979 before falling away to just below 700,000 last year. The social impact of this decline – stagnating wages, deindustrialisation and the devastation of a collectivist political culture – has been profound. The foundations on which Labour was built are fragmenting – and it's no surprise that in Scotland the party is feeling the effects.
What's left of Scottish Labour's core vote is those who still remember when voting Labour was a way of standing up for their community at the ballot box. The Labour party in England has been able to build a new coalition of younger, BAME and urban voters to shore up its support, but across the border, different demographics and the constitutional question have prevented the Scottish party from doing the same. While Labour's prospects in England are far from certain, Scottish Labour can't rely on 'generation left' to come to its rescue.
As a result, Scottish Labour is no longer a mass party. It has a membership of less than 17,000, moribund constituency Labour parties (CLPs), and is unable to find enough candidates for Holyrood. This organisational decline is reflected in profound internal divisions between those who back a second independence referendum, those who oppose it, and those who want to pursue a third path of maximum devolution.
Scottish Labour is facing a membership "crisis" after the number of people in the party nosedived by 20% in two years.https://t.co/c6vQK6Cr1A

— The Daily Record (@Daily_Record) February 3, 2021

But this is where Scottish Labour is – and it's no good pretending otherwise. What activists have to do now is make a collective plan for how to deal with these multiplying crises, and how to make sure there's a future for the party – one that looks ever more likely to be in an independent Scotland.
Regardless of its position on independence, Scottish Labour needs to face the fact that there will be another referendum, official or unofficial. Fighting for half the unionist vote is no path to victory. But standing on a platform of democracy could be – accepting that Brexit fundamentally changed the political situation, and offering the Scottish people a final chance to make up their minds. The party has lost many working class independence supporters to the SNP, and this could bring some back. Class politics is shackled by constitutional politics in Scotland – but support for democracy could help it break free.
For now, though, let's bracket this question, and instead look for ground where a new consensus amongst ordinary party members can be built. What's clear is that the major challenge ahead is that of organisational renewal, as it's only by rebuilding the party that members can prepare for the next phase of the campaign for a socialist Scotland.
Above all else, Scottish Labour needs to rebuild its base. The current membership must be turned into a well-trained unit, councillors transformed into community organisers, and the development of its physical and digital infrastructure prioritised – all with the goal of turning Scottish Labour into a party that can win clear victories for working people in Holyrood.
Since recruiting new members in big numbers seems unlikely in the immediate term, the party will have to compensate by developing a broader range of skills in its existing membership. Funded development programmes that provide training in local power-mapping, persuasive conversations and campaign-planning would begin to re-focus resources on the tasks at hand.
In the absence of a sufficient number of paid party organisers, structures must be developed for local and regional coordination in order to maximise impact. This is a role many Labour councillors already play, such as those doing brilliant work in North Ayrshire. Where the party lacks power at the local government level, it should redirect its efforts towards building strong, campaigning organisations in communities that can apply pressure from without. One aim would be to draw out communities' organic leaders into the ranks of the party, as well as build and utilise structures of working class self-organisation and self-care.
North Ayrshire's council is undertaking a bold experiment in municipal socialism – pursuing transformative policies on housing, the environment and workers' rights which point the way towards a different kind of local government. https://t.co/BCT5AmBm2V

— Tribune (@tribunemagazine) February 7, 2021

In such a context, the role of the national party would be to focus on amplifying local struggles in order to push the narrative that Scottish Labour is the party of Scotland's working class. The party should make clear that it isn't interested in continuing with politics as usual, but instead uniting working people to take on the forces of neoliberalism – from the millionaire landowners to their bought-and-paid-for politicians.
Both Daniel Johnson's bill on shop workers and Monica Lennon's bill on period poverty are examples of the work the party should pursue in Holyrood. By using this platform to fight for material gains for working people, it can organically connect the work done by members to arguments made by MSPs. Issue by issue, Scottish Labour can start to shape the debate and put itself on the front foot.
Whoever wins Scottish Labour's leadership election will need a strong vision for the future of the party and a willingness to embrace radical change. Standing still is not an option, and a reversion to technocratic centrist politics would doom Labour to oblivion. Now is the time to seize the future – to build a socialist campaigning party led by members, and wreak havoc on whatever forces continue to disempower Scotland's working class.
Rory Maclean is a student paramedic and member of Momentum's national coordinating group for Scotland.