No, Benefit Claimants Still Aren't Exploiting the System
11 February 2021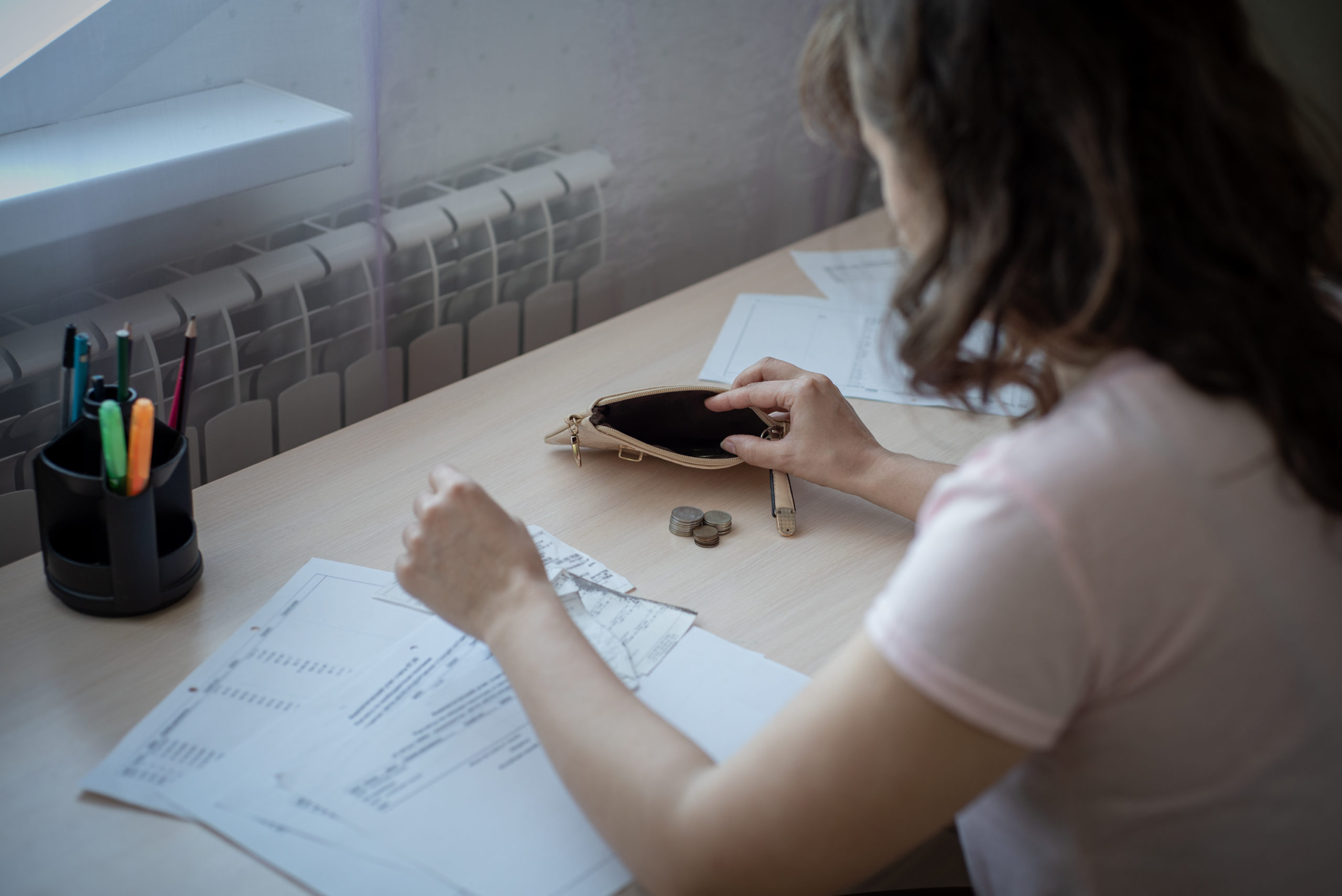 As unemployment reached record highs and the number of Britons receiving universal credit (UC) doubled to more than six million last spring, news of large-scale benefit fraud spread across the UK media.
The BBC reported that unnamed officials were concerned that "as much as £1.5bn" had been lost due to a spike in false benefit claims between the start of the first lockdown and mid-May. It claimed that ongoing digitisation of the UC system, including the easement of requirements around in-person verification, meant that "some organised crime groups – as well as individuals – may have taken advantage of the system."
The Express repeated warnings from the Department of Work and Pensions (DWP) that it would go after claimants who used a loophole to falsely claim a £1,500 advance, describing how scammers were working with regular claimants to input the information that would allow them to access benefit loans. Meanwhile, the Daily Mirror wrote of large-scale digital identity theft which targeted those who had never claimed UC in the first place, requesting benefit loans in their name.  
While there is no doubt that the benefit system has been subject to cons, tricks and instances of identity theft both before and during the pandemic, the renewed focus on fraud echoes deeply entrenched stereotypes about benefit recipients unfairly taking advantage of the welfare system. 
"We know that around 1% of benefit claims are fraudulent (prior to the pandemic) but looking at some newspapers, upwards of 20% of their coverage of social security-related stories are about fraud," says Liam Evans, a campaigner with Turn2Us, a charity supporting people on benefits. The welfare system has provided a lifeline for man, who had never before claimed social security support, and were suddenly facing unemployment in a pandemic economy. Yet nearly a year on from the UK's first lockdown, stories of a welfare system rife with criminality and deception continue to pour in. 
'It's stopping people from applying for benefits.'
The story of fraud within the digital benefit system is far more complex than initial media reports seemed to suggest. Just two days after the announcement of the first lockdown, the National Audit Office (NAO) published a report on UC "Advanced Payment" scams, which had been detected prior to the pandemic. These Advanced Payments are loans given to new claimants during the initial processing wait that occurs between the time a claimant applies for UC, and when they receive their first benefit payment. The NAO report contained definitive accounts from victims of UC fraud who lost access to benefits, or were left having to pay back the DWP money that they had been defrauded. 
"When stories of benefit fraud connected to UC advances first started to appear, the DWP minister's first reaction was to blame claimants," says Ben*, a benefit activist with Unite Community and the Disabled People Against Cuts (DPAC). "This was allowed because of the long-standing perception, created by MPs and journalists, that people on benefits cannot be trusted." 
There are numerous reports of the DWP seizing pay from those whose identity had been stolen as part of digital benefit fraud. "Why there are no systems in place to stop this is utterly beyond me. It's been a nightmare," one victim of fraud told the Guardian in early December, after repeated demands from DWP debt collectors. In response to the reports, a spokesperson for the DWP said that victims would not be liable for benefits that were drawn by fraudsters.
The NAO report noted that one of the chief reasons UC was originally introduced was to "reduce fraud and error". By replacing six older existing benefits, UC was intended to streamline the system and make it easier for the DWP to manage.
Critics, however, warn that this move towards automation, coupled with the DWP's fixation on fraud detection, has become a way to justify scrutiny over claimants while providing them with less and less support. The assumption that the government is at constant risk of giving money to "benefit cheats" harms people who need support the most, says Ben. "It's stopping people from applying for benefits because people fear that they'll be identified as essentially a criminal for [doing so]."
Universal Credit waiting days + monthly payments = widespread need for advances = fraud vector / people getting scammed https://t.co/1dzZkuPQ7V

— Richard Pope (@richardjpope) July 8, 2019
The digitisation of the UC application process, which was put in place by the DWP to accommodate Job Centre closures and the influx of new claimants during the pandemic, has indeed made it easier to apply for benefits than it was before Covid-19. An online form, along with a streamlined digital identity verification process, means that new claimants can begin receiving benefits without having to go into a Job Centre. Meanwhile, regular in-person meetings for those already on benefits have stopped, with claimants able to fill out forms and provide necessary documentation online.
For some claimants, such changes have made the welfare system less onerous to navigate. But many politicians and senior civil servants have instead dwelled on the potential for fraud posed by digitisation. 
As the pandemic progressed, the DWP looked towards additional fraud detection and prevention methods. In October last year, DWP permanent secretary Peter Schofield announced the department was seeking more access to claimants' banking data in order to confront the rise in UC fraud during Covid-19. It's another step the government has taken to keep tabs on those claiming income support.
Some argue that the rise in claimants as a result of pandemic layoffs could mean a change in the way the benefit system and those who use it, are perceived. "From a historical point of view, in Britain, we have never been particularly proud of our social security system," says Evans. "The pandemic, and the influx of universal credit claims from people who had never used the benefit system previously, might be changing that."
Yet at the same time, critics fear that the logic driving the DWP's digitisation efforts, with its strong emphasis on addressing fraud, may be replicating deeply problematic assumptions about those who access social security.
"Culturally and systemically, it seems to me that at the very least, a claimant is being seen [by the DWP] as some sort of burden – and that plays out when you build an automated system," explains Phil Booth, a coordinator with medConfidential, a campaign group for digital rights in the health and social care sectors that has embarked on a multi-year investigation into the DWP's digital benefit system. "The system doesn't have an attitude. It's not a human being. But it reflects the cultural and policy assumptions that have defined it."
'The DWP's culture and algorithms have treated legitimate claimants as fraudsters.'
Despite the increased news coverage of large-scale criminal operations carrying out digital benefit fraud, the reality is that ordinary recipients have borne the brunt of the negative attention, says Linda Burnip, co-founder of DPAC. "People don't tend to differentiate, they just sort of assume that it means anyone who claims might be a benefit fraud."
The DWP's latest annual report published this summer focused, predictably, on the Covid-19 response, with fraud following closely behind. In it, the DWP reported that since the start of the pandemic, it had hired 600 new fraud investigators. While the department already uses a specialised Serious and Organised Crime facility to monitor large-scale fraud, it claimed that the swathe of new hires were brought on to deal with "any suspicious cases for further investigation and additional verification," suggesting that their focus wasn't focused on criminal gang activity, but on individual claimants.
The ease with which people are now able to apply for the benefit was repeatedly flagged in the media as the reason for the astronomical rise in fraud over such a short period. But Booth and Burnip are sceptical about the way the DWP tracks fraud in the first place, pointing out that the department effectively conflates two separate categories, "fraud" and "error" when tracking overpayments and underpayments in the benefit system. 
"It seems to us, from what our investigation has turned up anyway, that the vast majority of things which get lumped together as 'fraud and error' are simply people not being able to show the system something which the DWP has required of them," explains Booth, noting that those who were claiming for the first time were likely not aware of the criteria needed to qualify for the benefit. Claimants can be denied UC because they have above a certain amount of money in their savings account, for example – a fact which has drawn criticism from organisations such as Turn2Us and the Resolution Foundation.
"The DWP's culture and algorithms have treated legitimate claimants as… fraudsters – now they are actually categorising potentially huge numbers of people as fraudsters without any transparency," says Booth.  
It's in the Tory's interests to keep the 'benefit fraud hotline' ringing. https://t.co/vbk20AB6F5 pic.twitter.com/gqzJsXubHF

— Frances Ryan (@DrFrancesRyan) March 8, 2016
Frontline organisations like Turn2Us have noted that the DWP's digitisation push, which began long before Covid-19, does little to help make the system more convenient for claimants – instead, it's about saving money for the department. "Fundamentally, the automation deployed in the UC IT system is chosen to serve the DWP, not [the] people, says Evans."The benefits of digitisation are not shared equally between the public and the government. The elements that are digitised, such as real-time information of claimants wages, help drive efficiencies in the DWP and save money. However, digital factors which would benefit claimants, such as automating appeals, childcare information or rent costs, are not employed."
Many of the fraud cases reported in the media since the pandemic began have been around Advanced Payment loans, which are provided to help claimants through the five-to-six week period before receiving their first payment. Many frontline groups, including Turn2Us and Citizens Advice, have criticised the lengthy wait time, which, ironically, causes the need for the loan in the first place. 
There are extensive reports of claimants going hungry and facing serious mental duress over this period. A study by the Trade Union Congress found that one in five UC claimants struggled to pay rent and bills during the interim, with many going without food and other essentials. "The five-week wait in payment is causing immense misery to claimants," wrote Anjum Klair, the study's author.
The DWP, however, continues to deny that a problem exists. In a response to a Parliamentary inquiry into the wait time published last month, the department contended: "No one has to wait 5 weeks to receive money through UC and advances are available from day 1 of a claim for those who need it." Although the DWP denies that these advances are loans, those who receive them have the funds automatically deducted from subsequent payments, and the department itself has referred to the repayments of the advance as a form of "debt" on the Gov.UK website.
The DWP also rejects calls to change the payment processing system on the grounds that it would be extremely technically difficult.  "[The department] automates what they need [in order] to minimise the amount of money they pay out," explains Booth, who has spent the last year looking at the DWP's IT systems, "but [they're] not automating the bit that's finding and helping those people who actually most desperately need support."
'We know that the algorithm is deeply flawed.'
The DWP's internal system works by tracking how much people earn every month using bank data and salary information, and then paying claimants based on that calculation. This serves as the basis for the hyper means-tested algorithm, which monitors claimants' incomes so as to ensure that they only receive the minimum amount of support to top up salaries or other benefits. The department claims that, by using the "Real Time Information" system provided by HMRC, benefit calculations can be made automatically, thus "speed[ing] up the claims process, and reduc[ing] the risk of overpayment and fraud." 
But the system is hardly as efficient or accurate as it's made out to be by the department. There are wide-scale reports of overpayment and underpayment, with errors and unpredictable monthly payments causing significant financial stress for those who rely on social security.  
Amos Toh, a lawyer with Human Rights Watch, recently led a major investigation into the DWP's digitisation efforts. "We know that algorithm is deeply flawed," says Toh. "It's unable to take into account people's salary cycles in a way that is responsive to their financial circumstances." 
The UK government has put a flawed algorithm in charge of deciding how much money to give people to pay rent and feed their family. New @hrw research exposes how Universal Credit – a social security benefit supposed to help – is pushing people into poverty https://t.co/EUcVKNNeJ6 pic.twitter.com/YZ5JsC9j8a

— Tara Sepehri Far (تارا سپهری‌فر) (@sepehrifar) September 29, 2020
Toh says that the HMRC's salary data doesn't line up with the calendar system used in the DWP's payment process, which means that claimants may receive a large payment one month, and then see the amount of support they receive cut drastically in the next payment – a situation which can lead to financial instability and debt.
In June, as the pandemic waned, the Court of Appeals ordered that the government correct the algorithm to make sure benefits aligned with salaries. But this is yet to happen, says Toh, since the DWP claims it is still trying to understand how to implement the change.
"The concerns around fraud cannot be disconnected from the very design of universal credit," argues Toh. "I think it's tempting to see fraud detection as a separate and discrete issue from means-testing itself. But the way in which UC has been designed to carefully tailor people's benefits to their monthly financial circumstances, that kind of calibration has…fraud concerns in mind."
'Many people I have met apologise for being a claimant.'
UC is, in part, structured around a constant suspicion of fraud. The hyper means-tested system isn't just designed to work out the allocation of resources, but is essentially a way to address fraud – whether it exists or not.
This has serious implications for claimants. The DWP's payment system conditionality, unpredictable scheduling and the threat of penalty deductions can be extremely damaging for those struggling with poverty. "Many people I have met apologise for being a claimant," says Ben. "Being on benefits affects self-esteem and creates anxiety. Instead of thinking of the welfare system as a right, something to be proud of … they are grateful… and a little fearful."
"There isn't really a sense of trust in the people claiming for benefits," echoes Toh. "The system is built to supply this trust is this algorithm; an algorithm which is assumed to be correctly processing the financial circumstances of people who are claiming universal credit, until it is proven wrong."
This is further complicated by the fact that other parts of the government are now pressuring the DWP to do more to address fraud and recoup losses. In a major report released in November 2020, the Public Accounts Committee, a powerful House of Commons group that oversees expenditure, pushed the DWP to adopt aggressive targets for fraud detection to recuperate more money from the benefit system, which the department has agreed to do. 
"The DWP extensively relies on people coming forward to tell them that there is a problem," says Toh. While the department has increased its efforts to detect fraud overpayment during the pandemic, claimants are left to deal with underpayment themselves, and are forced to go through a much less automated recourse process to chase the funds that the DWP failed to pay.
"If [the DWP] overpay they will very quickly recover [the money]," says Ben, "But if you're underpaid, then absolutely it is up to you. Absolutely. It's up to you to sort it out."
'The DWP deliberately puts barriers to stop people from claiming.'
Toh is hesitant to go into details about the digital identity thefts that have become an issue for the DWP, as the details of these cases remain unclear. However, he is sceptical about the reframing of digital benefit fraud and its emphasis on claimants. "I would pose another question: Who should bear the burden of addressing and remedying the risk of fraud? Should this burden [really] be shifted onto individual claimants?"
For Ben, the DWP's approach is about far more than just retrieving the money lost to fraud. It effectively deters people from applying for benefits in the first place. "I think that the DWP deliberately puts barriers to stop people from claiming," he says. "If you had a really dynamic, well-thought-through automation service, this wouldn't happen."
The department's checks and oversight of claimants, along with the hyper means-tested system for allocating payments, are highly intrusive. Failure to quickly report a change in personal circumstance, such as whether or not you live with a partner, can result in penalties and withholding of benefits. For disabled people, failure to prove you're disabled enough to be ineligible for work. "If you're claiming any benefits, you lose any right to privacy," says Burnip.
The emphasis on weeding out benefit fraud comes at the expense of the claimants who suffer from financial insecurity brought on by the calibration of their incomes to the minimal level of support the government is willing to provide. Toh points out that the government's over-policing of fraud is, at the end of the day, not particularly successful, which suggests that the system is working from a deeply flawed premise.
Indeed, the Public Accounts Committee noted that "fraud and error", the category the DWP uses to assess underpayment and overpayment, was already at a record high even before the pandemic. Still, according to the department's latest numbers, the rate of fraud within the benefit system is approximately 1.4%, while the rate of error is significantly higher, at 2.1% – a problem that is concealed by the lumping together of the two categories.
"The government has very broad criminal surveillance powers outside of the benefit system – within the system, they already have and demand quite a lot of data and verification from individual claimants," continues Toh. "So if there are still incidents of fraud, this begs the question of whether this already fairly intensive surveillance of individual claimants is addressing the problem."
'We could automate the system in a different way.'
The new myth-making around digital benefit scams embeds the stereotype of the "benefit cheat" into an automated system that gives claimants less of a voice and less recourse for change. As a result, claimants are cast into a nether world of cybercriminals and coordinated hacking where anybody accessing support could potentially be a part of the crime.
While Booth is happy to see that the benefit system was able to play a vital part in cushioning financial distress during the pandemic, he argues that the DWP's choice of how it automates that system, and what it leaves out of the automation process, continues to hurt claimants.
"The social security system should be celebrated in the same way as the NHS, but over the last 70 years it's been eroded, with austerity reducing it to a safety net with massive holes," says Ben. Assumptions about wily benefit claimants trying to get a rise out of the system work to deter people from accessing support.
UC is meant to act as a crucial safety net. But with fraud detection playing a central part in the digitisation of the country's welfare system, benefit claimants are made to feel like frauds even before they've applied. "There's billions each year that people could apply for which they don't because they don't want to be seen as a scrounger," says Ben, pointing to those who live in poverty and are entitled to benefits, but don't receive them.
"We could automate the system in a different way," says Booth, "what you choose to automate and what your policies dictate is representative basically of the attitudes." The task now for activists and campaigners is to show what a better digital welfare system might look like.
Josh Gabert-Doyon is a writer and radio producer based in London.