Whether or Not a Cop Killed Sarah Everard, the Police Are Complicit in What Happened to Her
This wasn't just an act of gendered violence. It was one of state violence, too.
11 March 2021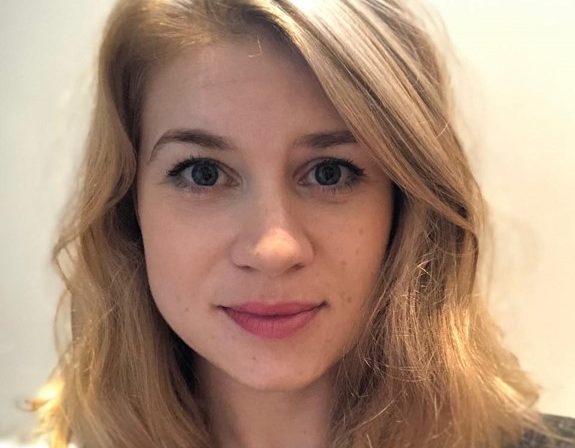 Sarah Everard (Metropolitan Police/ Handout)
In our age of instant gratification and self-optimisation, life-hacking and liberal technocracy, it is understandable that the social mediatised response to Sarah Everard's disappearance has tended towards practical, individual solutions. Over and over, men on the internet are asking women: what can I do to make you safer? These well-meaning enquiries have unleashed an avalanche of advice from both terrified women and upstanding men: cross the road; don't jog too close. Stick to well-lit parts of the street, so she can see you; make noise, so she can hear. Do not, under any circumstances, speak to her. On one level, this knowledge exchange is moving, an attempt at collective care in the aftermath of collective trauma. It may also be a misdirection of our energy.
I live less than five minutes from where Sarah Everard went missing. Everyone is on high alert. Aside from giving as much space as possible on quieter streets and keeping face visible, is there anything else men can reasonably do to reduce the anxiety/spook factor?

— Stuart Edwards (@StuartEdwards) March 9, 2021
Behavioural change wouldn't have saved Sarah Everard. We know this because she did everything right – she wore bright clothes, called her boyfriend, avoided dark alleys – and still appears to have met the same violent end as 66,000 women do every year; yesterday, the police found human remains in Kent, though they have yet to identify them. Sure, I hear you say: the problem wasn't her behaviour, it was his. We don't need curfews for women; we need them for men. Women don't need advice on how to act; men do. Aside from presuming a naivete among men that is plainly absent, this inversion overplays the role of individual agency in acts of oppression. Men know how not to murder women. It isn't that in the heat of the moment, some of them choose to override this knowledge. It is that they do so in the certainty that the machinery of the state will underwrite their violence. Of course, the state is entirely up-front about this, having recently tabled legislation to allow its agents to torture, rape and murder, waved through by Her Majesty's Most Loyal Opposition.
Sarah Everard was last seen leaving a friend's house in #Clapham on Wednesday. She hasn't been seen since.

We are releasing an image from earlier that night in the hope somebody may recognise her.

📞 If you have any information please call us on 101.https://t.co/FAunrfj4Tj

— Metropolitan Police (@metpoliceuk) March 6, 2021
Inaction, negligence, gaslighting: the police's abject failure to deal with violence against women and girls is well-documented. It is also unsurprising, given that police officers are among our foremost abusers. In the US, a 1990 study found that approximately 40% of officers had perpetrated domestic violence (compared to 10% of the general public). While no similar data exists for the UK, the problem is so serious that in 2019, the Centre for Women's Justice (CWJ) submitted a super-complaint – a legal mechanism that allows designated organisations to raise objections about corporate or institutional wrongdoing on the public's behalf – to the prison inspectorate, alleging a "systemic failure" to protect women who have been abused by police officers and staff. In an accompanying report, CWJ cited an alarming statistic: while the general conviction rate for domestic violence was an already low 6.2%, where the accused were police officers, it dropped even lower, to 3.9%. It is for this reason that London mayor Sadiq Khan's response to Everard's disappearance – "reassurance patrols" – sounded, as one commentator put it, "cloth eared". Not only do the police fail to keep women safe; it is often they who are the threat. With serving Met officer Wayne Couzens arrested yesterday on suspicion of murder, Everard may be a grim case in point.
I honestly cannot explain how demented it makes me feel to read this in circumstances when the person suspected of this woman's murder is a policeman?? What is happening, how is this not perceived as cloth eared pic.twitter.com/psirFiQEP3

— Megan Nolan (@mmegannnolan) March 10, 2021
"The law sees and treats women the way men see and treat women," writes American feminist scholar Catherine McKinnon. We might go even further. Our legal system does not simply reflect the prejudices of the general public, its "locker-room culture" a microcosm of our culture as a whole. It is designed to legitimise and uphold the systems of oppression – including those of gender, race and class – that individuals enact. The primary individual enactors of this oppression are the state's appointed enforcers, the police – an institution that originated, lest we forget, in the defence of property rights. It is no coincidence that not a single British police officer has been imprisoned for killing a member of the public; it is the necessary corollary of the state's use of police force to keep the powerless in their place.
This is common knowledge within communities of colour. Last month, Mohamud Hassan died after being released from police custody, where he had contact with 52 officers. In June, police officers posed with the corpses of Bibaa Henry and Nicole Smallman, two Black women found dead in a London park. The reason Everard's disappearance has stumped so many is that gendered violence has often been thought of as the exception to the rule of ACAB. If we defund the police, what about rapists? The question presumes that women, particularly white women, are among the chosen few, a privileged coterie exempt from police brutality. Everard's experience should disabuse us of this fanciful notion.
Where the imbrication of state and gendered violence may elude us in the UK, Latin American women understand it intimately. In 2006, an Argentinian study concluded that state agents committed over 80% of all violence against trans people. Femicide is endemic to the region, which includes five of the 12 countries with the highest rates in the world. As is often the case, a popular protest song vivisects the problem with searing precision. Devised by the feminist collective Las Tesis and popularised during the 2019-20 Chilean protest movement, 'Un violador en tu camino'/'A rapist in your path' bastardises the Chilean police slogan 'A friend in your path'. The song is clear about who's to blame for the continental crisis of sexual violence: 'El Estado opresor es un macho violador'/'The oppressive state is a rapist man'. This chant has resounded across 52 countries but on the streets of Santiago, it is often sung while squatting, just as women and girls are forced to do in police detention.
The protests in Chile, known as El Estallido Social/The Social Outbreak, were triggered not by femicide, but by fare hikes. Their remit rapidly broadened to encompass a panoply of issues, perhaps reflecting a collective understanding that the axes of oppression intersect: a woman who can't afford the bus might, for example, find herself walking home through the streets of Clapham late at night. As diffuse fear over Everard's disappearance congeals into focused rage, we must refuse easy answers. The culprits are not only the men who do this to women, but the state that does this to us all.
Rivkah Brown is a commissioning editor and reporter at Novara Media. She is also the editor of Vashti.