Clearsprings: The Worst Asylum Housing Provider You've Probably Never Heard Of
Critics say the company has placed migrants in "inappropriate and inhumane" accommodation.
25 March 2021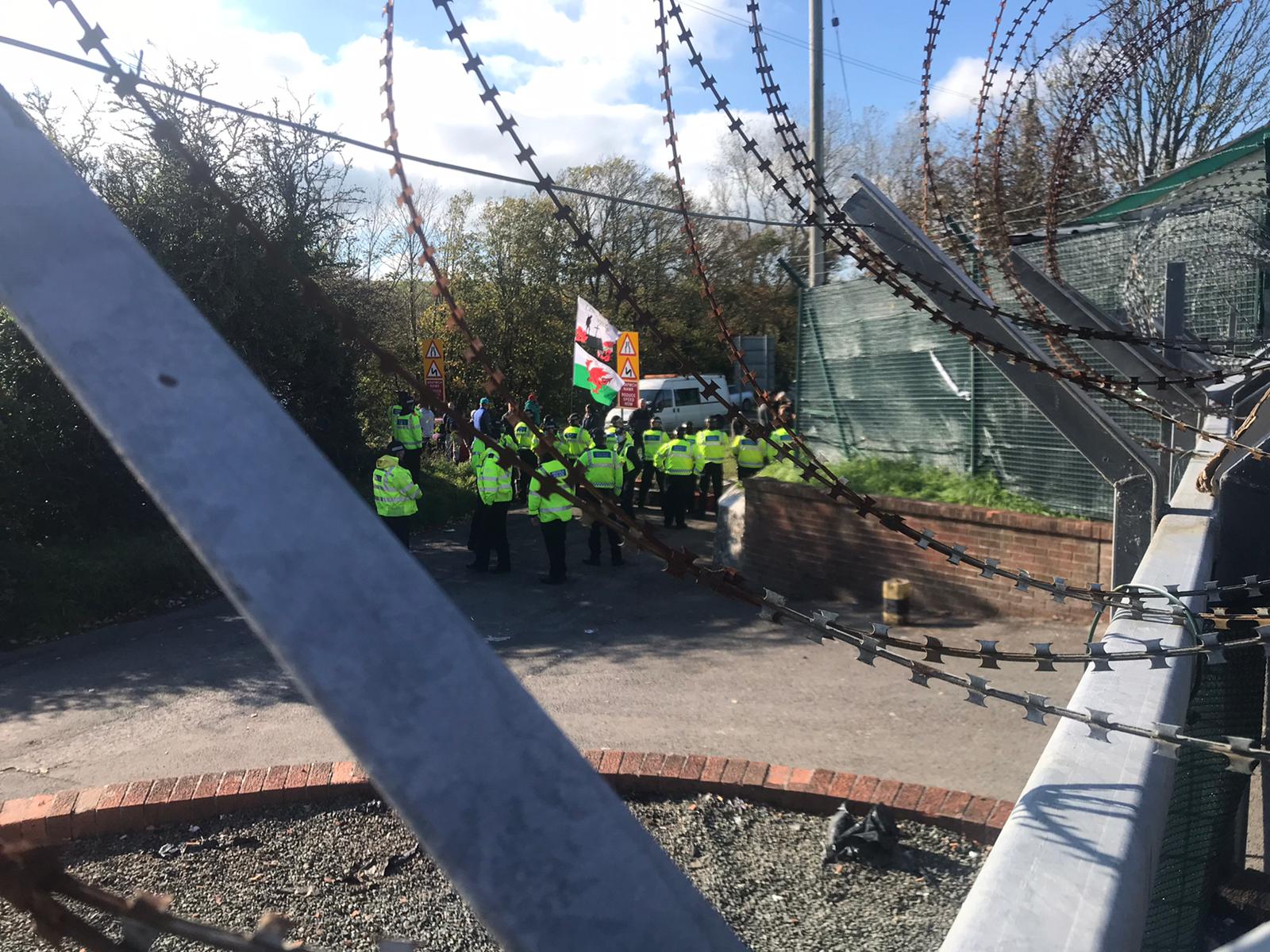 "I cannot name a single person who has a good thing to say about Clearsprings," says Tania*, an asylum seeker who has been living in accommodation provided by the Home Office contractor since 2018. 
Tania says the company – which runs the notorious Napier Barracks along with numerous other facilities – is "getting crueller and crueller" in its treatment of the migrants under its care. She describes being housed in conditions that exacerbated her health conditions – including a "disgusting and horrible situation", which saw one bathroom shared between 15 adults and children. Day-to-day life in her initial Clearsprings accommodation was "very robotic", she says, with meals at set times with "no chance of being fed again [if] you missed it". The low-quality food also often left her and her young son hungry. 
Since she began "raising [her] voice for [her] rights," Tania says that Clearsprings has "targeted" her for especially hostile communication and treatment. 
"I'm sure [the company is] taking huge, huge amounts of money from the Home Office to accommodate us," she says. "But it's spending [a fraction] of the money…and saving the majority of it just for its own purpose."
Late last year, Corporate Watch, a not-for-profit cooperative providing critical information on corporations and capitalism, released an investigation into Clearsprings, dubbing it an "asylum profiteer". The Essex-based company, whose turnover is almost entirely from asylum housing contracts, has been paid £242m by the government over the past five years. In the same period, its director Graham King is believed to have been paid around £3.6m, in addition to a dividend payout of £1.4m, shared with his brother.
Tania says that she and her ten-year-old son were "already traumatised" by the danger they were fleeing in their home country. Staying in Clearsprings accommodation in Cardiff, she says, has only served to exacerbate their distress. 
Whilst outsourcing giant Serco has become notorious for its treatment of the migrants in its care, Clearsprings has attracted far less scrutiny from both the public and the media. Many heard of it for the first time when Napier barracks, one of its controversial sites used to house drew widespread condemnation from the press. Yet among activists and asylum seekers the company has long been known as "the worst of the providers," says Katy, an organiser with Reading Red Kitchen, a mutual aid group that supports migrants in a Clearsprings hotel in Reading by providing necessities such as food, phone credit and toiletries. 
'Inappropriate and inhumane.'
Since 2000, Clearsprings has been paid by the Home Office to house asylum seekers, and is contracted to do so until 2029. Throughout the pandemic, Clearsprings has been criticised in the media for the "inappropriate and inhumane" conditions across a range of its accommodations: the Napier barracks in Kent, the Penally camp in Pembrokeshire (which is now being shut down), as well as its hotels, which house asylum seekers. Earlier this month, the government published a scathing inspection report of Penally and Napier, which was universally negative in categories including "safety" and "respect".
"This has been going on for a while," says Katy of Clearsprings' "grim" failures to care for those in its accommodation. "It's just that through the mechanisms of the pandemic, it's been brought to light."
[@pritipatel] Did Rishi Sunak mention cronyism in the UK #budget2021? Corporations like Clearsprings Ready Homes and @NationwideACCS should not be profiting from the mistreatment of vulnerable people #ShameOnThem #PritiPlease #closethecamps #StandwithNapier #StandwithPenally pic.twitter.com/ZR7nxL3rSE

— Lesbians and Gays Support the Migrants (@lgsmigrants) March 3, 2021
Since asylum seekers first arrived at a Clearsprings hotel in central Reading last May, Katy says that she and her fellow organisers have been working hard to plug the gaps in the company's provision to ensure that residents' needs are met. These gaps in the company's service come, in part, from the inadequacy of the "flawed" contract written up by the Home Office, which Katy says misses out "key things". For example, there is no provision for phone credit. Until a legal challenge last October, the contract also didn't provide money for travel; it now includes eight pounds per week – though travel to a London asylum interview costs around £30. 
Clearsprings is also "supposed to make sure [the residents are] signed up with GPs," explains Katy. This, however, "took [the company] months" to do. In November last year, Healthwatch reported that in the Reading hotel, "A mass registration with a local GP surgery only took place approximately 16 weeks after the first arrival," and that "57% [of residents] are believed to still not be signed up with a local GP". The report also detailed serious health concerns that were going unaddressed. For example, a diabetic resident explained how his condition had been negatively impacted by a lack of access to medication and meals that consisted mostly of bread, rice and pasta. 
But not only is the contract inadequate, Katy also believes Clearsprings is "in breach" of its very terms. For example, the asylum housing contracts include a requirement for a clear and accessible induction process. In this induction, people are supposed to be told – and given paperwork about – what they're entitled to and the accommodation rules. The rules state that if a resident goes to stay somewhere else for a certain number of nights, they may lose their place. But Katy recalls speaking to one young person at the Reading hotel who was not aware of this rule and ended up "basically on the street" as a result of accidentally breaking it.  
This situation is made even more difficult by Clearsprings' alleged failure to provide interpreters for migrants, despite a duty to do so. In September last year, Amir* was moved from a Clearsprings hotel in London to the Penally training camp in Wales. After an unexpected eight-hour journey at 2.30 am – on a 60-person coach with no-one wearing face masks – Amir was tasked with translating for those around him, many of whom were experiencing urgent physical and mental health issues. "I did it for two or three guys, but I couldn't handle any more," he says.
This culture of disinformation means that residents do not know the provisions they are entitled to, explains Katy. As a result, people are often not provided with sufficient toiletries. This is especially true for sanitary products, which women may not feel comfortable asking a male staff member for.
'A plate of rice and some canned tomatoes.'
The contract also states that Clearsprings is supposed to provide residents with "a choice of nutritious food". This, however, does not seem to be the case. In the Reading hotel, "uncooked chicken [and] uncooked rice" is often on the menu, according to Katy. One evening meal, she recalls, was "just a plate of rice, and I think some canned tomatoes". 
Meals for residents in initial accommodation are at set times. In Penally, Amir describes waiting for up to an hour outside in harsh weather conditions to be fed. "It was like sacrificing our own health for the sake of food," he says.
Meanwhile, Tania explains that during her time in Clearsprings catered accommodation, the food was "not something we deserve[d]". She recalls being given repetitive, small and poorly cooked meals. On one occasion, she asked for an additional vegetable patty for lunch. "The way [the staff] said no to me was insulting," she says. "I was very embarrassed."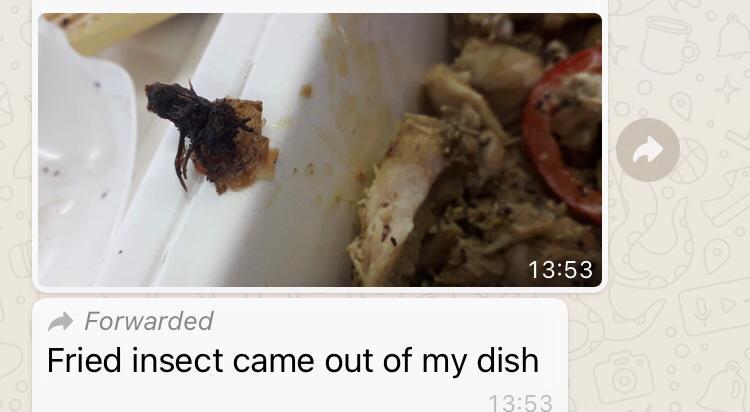 Katy describes Clearsprings' treatment of residents in the Reading hotel as "terrible". One aspect of this, she explains, is the "culture of fear" that has been created, with migrants fearing that doing something 'wrong' could jeopardise their asylum claim. For instance, many residents do not have functioning mobile phones and so are forced to rely on a single phone in the hotel lobby – including to call doctors, solicitors or Migrant Help, the Home Office contracted advice and complaints line. 
"We've heard that when people are using [the phone]…the hotel staff seem to be actively listening in to what they're saying," says Katy. Hotel staff "make it very clear that they are working with the Home Office," she says. If a resident breaks a rule, staff are quick to report it to the Home Office or even call the police. As a result, she says that many asylum seekers are silenced, for fear of deportation. 
Tania says that because she refuses to remain silent about her conditions, she has been "targeted by Clearsprings" with "rude [and] harsh behaviour" from staff – including entering her home without knocking. Currently, she is housed in an office conversion in Reading, which she says is exacerbating her existing physical disabilities and mental illness. Because she cannot climb the stairs and needs to be near a toilet, she sleeps on a sofa in the small kitchen. "The way I am living is horrible," she says, "[the office conversion' is just designed to save money." 
Despite her doctor and other health professionals advising Clearsprings back in August that Tania be moved for health reasons, it is only now, over seven months later, that she is being relocated. But even so, the new accommodation she is being provided – a studio in a warehouse conversion – is once again incompatible with her mobility aids, while also failing to give her and her ten year-old-son the privacy they need. 
Attempting to negotiate with Clearsprings staff has left Tania feeling powerless. When she told staff she needed more than three days to pack up – because of her disabilities and because her son had multiple medical appointments to attend – she was told she was "refusing" to move, when in fact she was simply asking for more notice. On a subsequent call with Clearsprings, Tania says, "the lady started shouting" and accusing her of always having "issues," before hanging up. "I decided that [whatever] happen[s], I will never ever ring them again," she says, "because my self-respect comes first."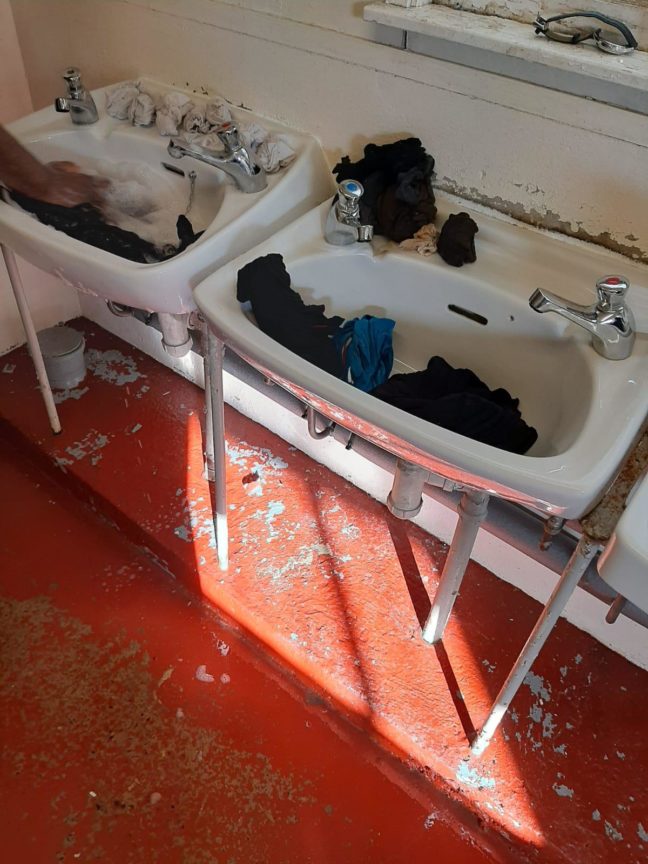 'You're a fucking asylum seeker. Go back to your home country.'
Amir says he has witnessed Clearsprings staff gatekeeping medical services. On one occasion, he says he told a staff member about some serious health concerns, and was told to take paracetamol because "the doctor is way too busy". And for those who can't speak English, explains Amir, the treatment they receive is even worse. This is validated by Corporate Watch's report, in which a resident who visited an in-house nurse says they were told that "this country does not have any money to pay for [your] medical treatment."
Amir says that he has experienced racism from Clearsprings staff. "One of the guys told me … you're a fucking asylum seeker. Go back to your home country, we don't need you here in the UK." He complained to charity Migrant Help, who he says "didn't do anything". Katy says she has observed racism among the staff, too, who "seem to treat people differently, depending on where they've come from".
Despite this, Clearspring workers are ultimately not to blame for the company's failures. "As far as we can tell, they're agency staff who are paid very, very little and have no training," says Katy.
As a company, Clearsprings "operate a policy of denial", with regards to addressing its failings, says Katy. In February, residents in the Reading hotel went on hunger strike, demanding improvements to their food and living conditions. The company's response, however, was to completely deny the strike's very existence in a meeting with the Home Office. At a subsequent meeting with the council, she says the company "showed photos of really tasty-looking, healthy food, that they claimed that they were providing at the hotel". Residents claimed to have never seen such food. "None of their demands were met," she says, "none of their demands were even acknowledged."
Video shows: Residents in the Reading hotel  going on hunger strike. 
In Penally, Amir and other residents started a union, Camp Residents of Penally (CROP), to fight for their rights and to support each other. He says CROP has received "zero" response from Clear Springs. Instead, the company began relocating the union members "one by one," he says. "I believe that they put us on the troublemaker list… because they knew that we were the voice for the residents, and… because we can speak a little bit of English, we could send our voices to the journalists… to the organisations… about the awful conditions inside the barracks." 
Tania believes Clearsprings should have their contract cancelled. "If they're not doing their job professionally, they have no right to run that business," she says. "[And] this is business – nothing else." 
When approached for comment, a spokesperson for Clearsprings said:
"All asylum accommodation is self-catering apart from the initial accommodation, and temporary contingency accommodation that is being used to manage the public health risk during the pandemic. In addition to our local staff, all asylum seekers have access to the 24/7 Migrant Help service to register complaints or seek assistant.. Clearsprings Ready Homes provides safe, warm, and secure accommodation, and three nutritious meals a day where necessary, in line with contract requirements.

We are very concerned about the serious accusation of racist behaviour and we would ask that you share the detail with us substantiating the claim to enable us to investigate fully and take the necessary action."
While Amir agrees that Clearsprings is driven solely by profit, he argues that it is the Home Office that is ultimately responsible, since "it gave [Clearsprings] authority" – and if it wasn't Clearsprings making migrants' lives a misery, it would be another provider. He believes the Home Office must take accountability for their failings and prioritise listening to asylum seekers who are forced to "live in such horrible conditions". 
A Home Office spokesperson said:
"We work closely with our service providers to ensure the highest possible standards in our accommodation. The Home Office has a robust monitoring process in place to make sure these standards are met in the free accommodation provided. We always make sure public money is used carefully and appropriately to ensure the best value for money for the taxpayer.

"We are fixing our broken asylum system to make it firm and fair, compassionate towards those who need our help and welcoming people through safe and legal routes."
Meanwhile, Tania believes that it will ultimately be migrants themselves who resist the state violence waged against them. "[I will] never stop speaking up and raising my voice that we are human beings," she vows. 
*Names have been changed.
Sophie K Rosa is a freelance journalist and regular contributor to Novara Media.