England Is in the Midst of an African Renaissance – but It's Still Racist As Hell
J-Hus, Dave and Michaela Coel are just some of the English-Africans dominating British culture.
16 July 2021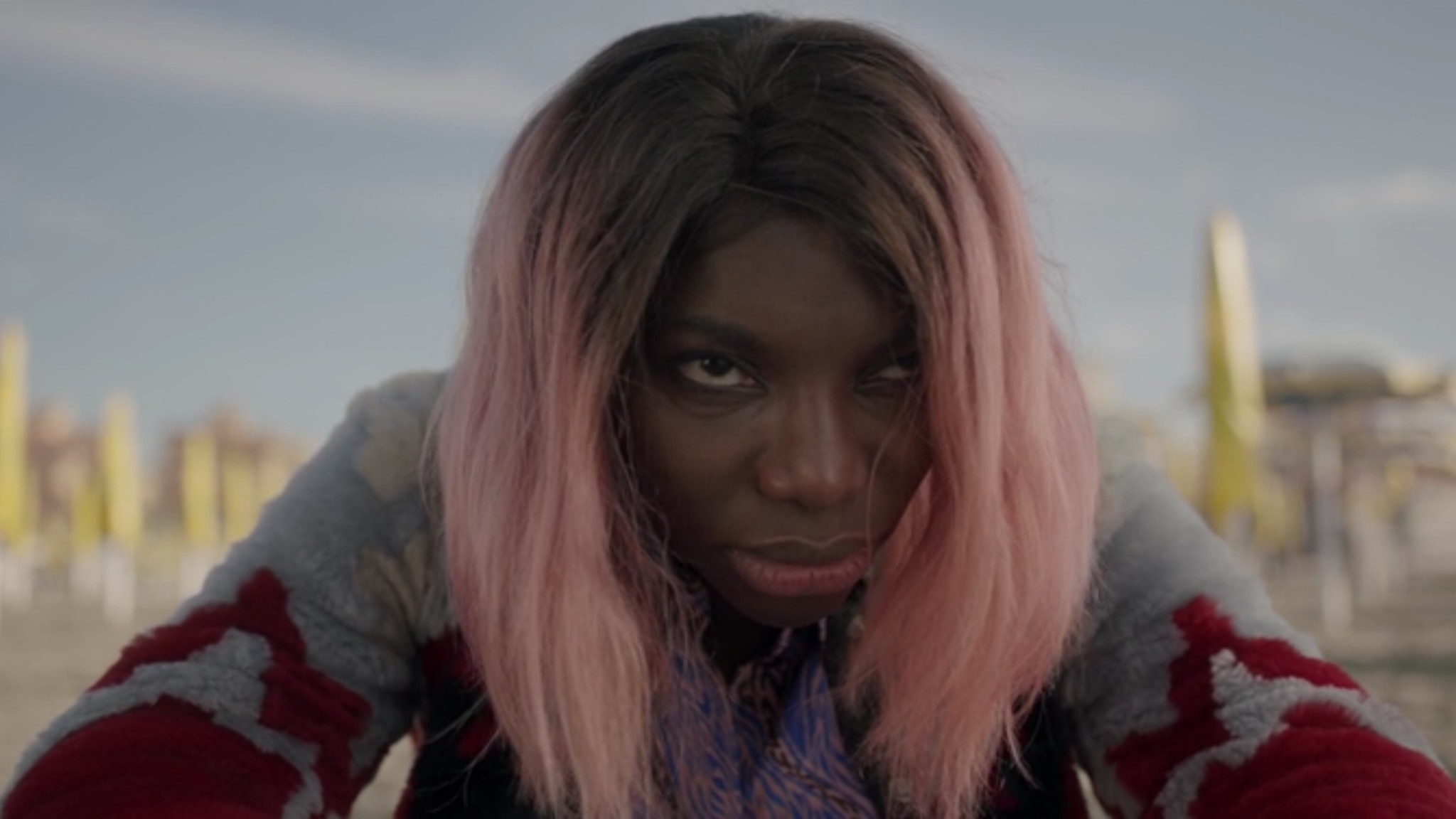 (Steve Harlow/Flickr)
"To be born English was to have won first prize in the lottery of life," declared rampant imperialist Cecil Rhodes at the turn of the twentieth century. As for who the British mining magnate thought was sitting in last place, his writings held little mystery: "Africa is still lying ready for us, it is our duty to take it," he wrote, "more territory simply means more of the Anglo-Saxon race, more of the best, the most human, most honourable race the world possesses." 
Crucially, for Rhodes, this was not a project of assimilation – of making Africans English – but of enforcing white superiority: "We fail utterly when we put natives on an equality with ourselves," he wrote.
You have to wonder what Rhodes would make of 19-year-old Bukayo Saka becoming the heartbroken face of English nationalism this past weekend. The country wept with the tearful footballing wunderkind after he missed the penalty that cost the England men's team their first trophy in half a century. 
A child of Nigerian immigrants, Saka represents a minority within a minority, one of just a handful of Black footballers of African descent to represent an increasingly diverse England team. Since Viv Anderson, who was born and raised in Nottingham's substantial Jamaican community, became the first Black footballer to play for England in 1978, just over a hundred Black players have represented the side, with the vast majority of them – from John Barnes (the scorer of arguably England's greatest goal) to Paul Ince (the first Black player to captain England) to Ashley Cole (the first Black player to win 100 caps) – having come from the Caribbean side of the Afro-Caribbean construction. 
Football, like much of wider British culture, had, until recently, failed to reflect an African population that has been present on this island in one form or another since Roman times.
But times are changing. Saka is just one of a wave of young Black British players of African descent now regularly plying their trade for the Premier League's leading teams, with others such as Tammy Abraham, Callum Hudson-Odoi and Aaron Wan-Bissaka all on the fringes of the England team as well. 
A cultural renaissance.
Off the field, the changing landscape is even harder to ignore. Just before England played Denmark in the Euro 2020 semi-finals, ITV introduced the event with an advert featuring rappers Stormzy and Dave boldly stating that they represented "modern England". David Orobosa Omoregie (Dave) and Michael Ebenezer Kwadjo Omari Owuo Jr (Stormzy), are two of the most popular musicians in the country and icons to a generation of young people. They are also the children of Nigerian and Ghanaian immigrants. 
But it's not just happening in the music industry; English-African artists are dominating wider culture as well. At this year's Brit Awards, J Hus, an East London MC of Gambian descent, won Best Male Solo Artist. Meanwhile, at the Baftas, the night belonged to British-Ghanian Michaela Ewuraba Boakye-Collinson – or Michaela Coel as she is more widely known. The multi-talented writer and actor's miniseries I May Destroy You was a creative and commercial phenomenon, catapulting Coel and her co-stars, fellow Ghanaian-Brit Paapa Essiedu and the Nigerian-born Weruche Opia, to international stardom. 
Congratulations to Michaela Coel for winning best actress & co-stars Paapa Essiedu, Weruche Opia for best mini-series for 'I May Destroy You' at the #BAFTAS

More than deserved, the series was incredible👏🏾

📷Christina Ebenezer pic.twitter.com/4XBLRbeASc

— Black Ballad (@BlackBalladUK) June 7, 2021
And what's more, gone are the days when British Africans would seek to downplay their African roots, adopting inflections from the Caribbean or Black America in the hopes of distancing themselves from the 'dark continent''s associations with poverty, famine and disease. When Coel strode up on stage to collect her award, she wore a scarf made of Kente cloth – Ghana's most popular textile. 
It would be all too easy to see England's African renaissance as proof of the country's tolerant and inclusive nature. However, the experiences depicted within this cultural renaissance point to a far more complicated story – namely, that the spectral history of empire continues to haunt the lives and experiences of English-Africans. 
While African colonies like the Gambia, the Gold Coast (now Ghana) and Northern Rhodesia (now Zambia) were formalised into the British empire relatively late in the colonisation process, their incorporation gave the empire's civilising mission a new impetus. By the late nineteenth century, Africa became fixed in the collective imagination as the place where Dr Livingstone disappeared into the jungle, where General Gordon was beheaded, and where intrepid merchants and missionaries would have adventures with barbaric natives – stories that were devoured by captivated audiences back at home. As late as 1925, African men, women and children were still being exhibited in human zoos in Britain's major cities.
This refusal to see African people as human, instead casting them as savage objects of fascination, is on full and brazen display in a column Boris Johnson wrote for the Telegraph back in 2002. In it, he writes that the queen and then-prime minister Tony Blair enjoyed travelling to the region because it is filled with "regular cheering crowds of flag-waving piccaninnies" who, upon their arrival, will "stop their hacking of human flesh, and the tribal warriors will break out in watermelon smiles to see the big white chief touch down in his big white British tax-payer funded bird".
This was the popular image of Africa and Africans when the main waves of migrants from Britain's former African colonies migrated back to the 'motherland' in the 1980s. Though substantial numbers of Africans did come to the UK as part of the Windrush generation, along with British colonial subjects from the Caribbean and South Asia, the majority of Britain's current African population arrived after a combination of structural adjustment programmes and sovereign debt crises economically devastated their newly decolonised home countries. The artists and athletes named above will have grown up in the UK at the end of the twentieth century – where Live Aid and Comic Relief reinforced the racist stereotype of the African as sub-human – forced to make sense of themselves against a background of dehumanisation. 
I hate that racist ass Christmas song. "Do they know it's Christmas?" Like it's giving very very very much missionary trip energy. Like they really play this shit on the radio pic.twitter.com/7TO6E8jliR

— Sob Ross (@sob_ross) December 25, 2020
The trauma of empire.
Considering the historical context within which they were created, it's wholly unsurprising that so much of the art being produced in this renaissance wrestles with the spectre of mental health and the challenges of having to reconcile conflicting fragments of a single self. 
We see this struggle play out in Psychodrama, Dave's now-canonical debut album, which is framed around a set of therapy sessions that the protagonist – "a careful, humble, reckless, arrogant, extravagant nigga probably battling with manic depression" – participates in. At the heart of the young rapper's self-inquiry is the Fanonain question the protagonist's therapist poses to him: "What do you think people see when they look at you?" 
Similarly, in Big Conspiracy, the haunting album that elevated J-Hus to a new level of critical acclaim, the rapper adopts a persona called Juju Jay, a young Black man wholly untethered from the identity white England tries to project on him. But where Dave's protagonist is struggling with his demons, J-Hus becomes the demon, with the rapper drawing on the spectres of traditional African animism to create his own spectre, which tries to navigate the struggles of East London's nightlife. Hus repeatedly acknowledges that his new persona is likely the result of a besieged psyche, reminding us that he lives in a place where people "want to see me go mad and lose my sanity". The album is saturated with references to madness and paranoia, with Hus never quite sure if he is "talking to himself" or "talking to God"; if his insights are the result of psychosis or divine revelation. 
Meanwhile, in Coel's deeply impactful I May Destroy You, she traces the mental health impact that a sexual assault has on the show's main character Arabella. Running alongside the show's nuanced exploration of the boundaries of consent is a quieter reflection of the challenges Arabella faces navigating London as a Black woman of African descent – from her fractured family history, to the pain of not knowing her mother tongue, to her rage at the doctors who conflate Caribbean and African people. All of these works show in their specific way the challenges that people from this background face navigating a contemporary Britain.
Despite the unprecedented wave of success English athletes and artists of African descent are currently experiencing, the scars of empire still run deep. It is this history that followed Saka, as he walked up to take his fateful penalty at Wembley – a stadium that was originally built to house the British Empire Exhibition in 1924. The avalanche of racist abuse the young footballer received upon missing his shot makes it brutally clear just how close that history remains to the surface, ready to erupt at any moment. 
And while the profound psychological trauma wrought by Britain's colonial history might make for great art, it also drives the suffering of English-Africans in mental health hospitals and immigration detention centres across the country. As impressive and inspiring as this cultural renaissance is,  the goal must ultimately be to create a world free of the painful legacies that produced it. 
This is the first article in Contesting Culture, a new series asking who really owns British culture. 
Kojo Koram is a writer and an academic, teaching at the School of Law at Birkbeck College, University of London.