A Deportation Flight Just Left for Vietnam. Why Was It So Hard to Stop?
It isn't just because everyone who would usually care is on holiday.
29 July 2021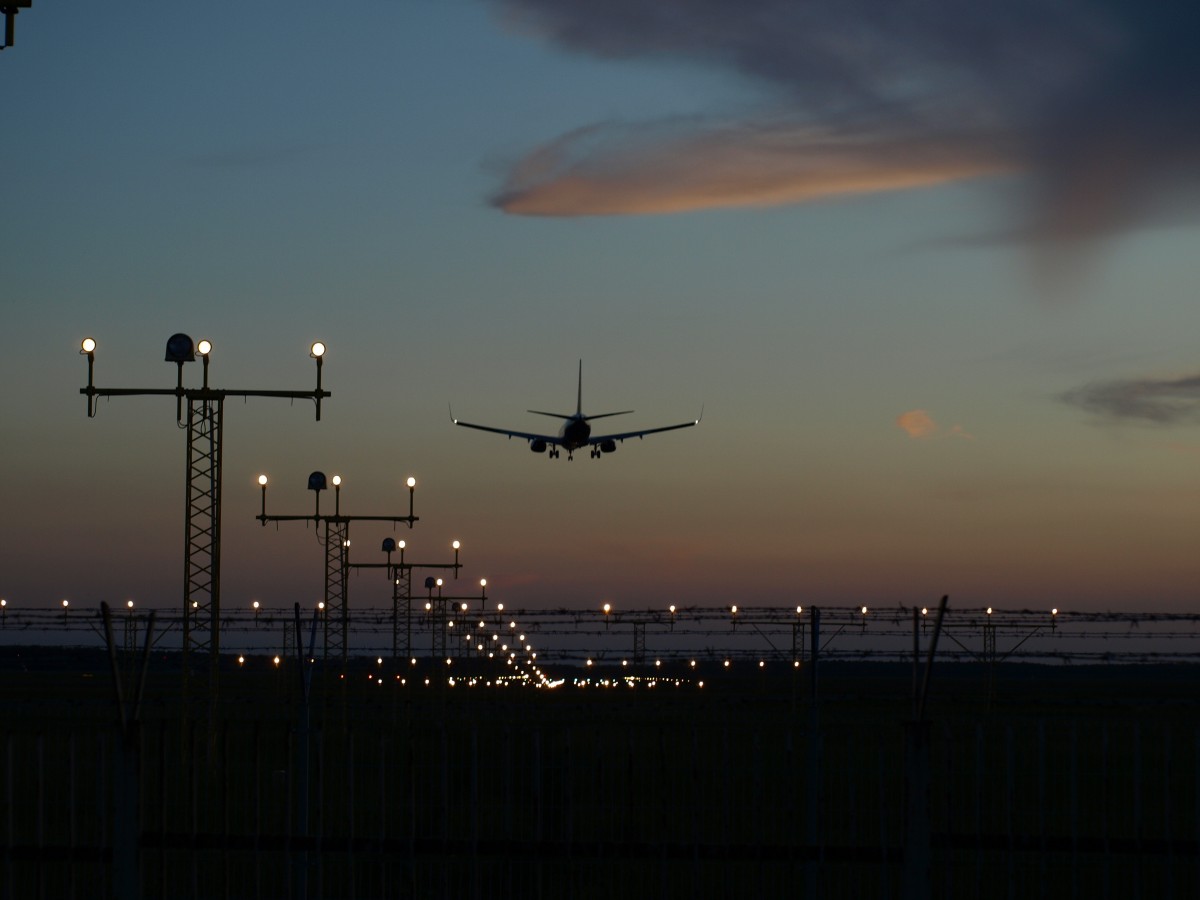 In the days between discovering the Home Office deportation charter flight to Vietnam and its scheduled departure time, activists mobilised rapidly.
SOAS Detainee Support (SDS) – an organisation based out of the university, which undertakes casework and direct action in aid of immigration detainees – led two Twitter storms, calling on the government to #StopThePlane. By the time the hashtag began trending on Wednesday afternoon, however, it was too late.
At 5.30pm that day, between flights to Ibiza and Tenerife, Edinburgh and Amsterdam, a TUI Airways Boeing 787 Dreamliner slipped out of Birmingham Airport headed, activists suspect, for Vietnam, only the second deportation flight the Home Office has ever chartered to the country, the first being in April.
After days of refusing to "confirm or deny" their role, @TUIUK chartered a flight to Vietnam yesterday evening, deporting up to 22 people. This is only the beginning of the @ukhomeoffice's planned "summer of deportations" #Vietnam22 #TUIDropDeportations

— SOAS Detainee Support (@sdetsup) July 29, 2021
Activists – whether grassroots campaigners or immigration lawyers – rarely stop deportation flights, particularly within the hostile environment, though they can heavily mitigate their effects. Such is the Home Office's determination to execute deportations that in October, the department spent tens of thousands of pounds to deport a single person to France, after his 29 co-passengers were removed by legal challenges.
Though a number of the roughly 22 people initially put on Wednesday's flight list were subsequently removed from it, this wasn't thanks to activists, but to coronavirus – an outbreak at Brook House Immigration Removal Centre, where a number of the Vietnamese deportees are currently detained, left them unsafe to fly.
But while deportation charter flights are generally difficult to prevent, this one was especially so – for a number of reasons.
One is timing. Many see the Vietnam flight as part of a 'summer of deportations' currently kicking into gear as coronavirus travel restrictions lift, with charter flights to Ghana, Zimbabwe and Jamaica rumoured in the coming weeks. Francesca Humi, an advocacy and campaigns officer at the Kanlungan Filipino Consortium, notes that this deportation frenzy coincides with a fallow period in the media and charity sectors, not to mention parliamentary recess: "It seems obvious they're scheduling [deportations] over the summer because loads of journalists and people working in migrants' organisations are on leave. I emailed ten journalists today – most of them are away."
The government must halt a series of planned deportation flights this Summer, including to Jamaica, Vietnam and Zimbabwe.

Those threatened with deportation are part of the fabric of our communities – it is wrong to remove them.

Sign @BARACUK's petition:https://t.co/4uJlxHJaEZ

— Migrant Voice 🧡 (@MigrantVoiceUK) July 29, 2021
Then there are other factors unique to this flight and its passengers that have impeded mobilisation against it.
Part of why relatively little is known about the flight – who was on it, and why – is because of the patchy networks of solidarity that exist between Vietnamese migrants and immigration activists. This, in turn, could be a consequence of Vietnamese migration patterns.
Many Vietnamese migrants – including, campaigners believe, a number of those on Wednesday's flight – arrive in the UK by highly policed and therefore perilous means. Each year, around 18,000 Vietnamese people pay smugglers to get them into Europe via the so-called CO2 route, struggling to breathe in shipping containers and refrigerated trucks; among them were the 39 people who died in the back of a lorry in Essex in October 2019.
Some face even worse fates at the hands of traffickers, though activists urge caution when considering this. Kay – who only wished to share their first name – is an organiser with Remember & Resist (R&R), a collective that grew out of the Remember the Essex 39 campaign and now seeks to entrench abolitionism within East and Southeast Asian community organising. They say that popular concern over human trafficking and modern-day slavery – something encouraged by home secretary Priti Patel – has nefarious side effects. 
Hey @TUIUK end your collusion with the Home Office and stop profiting from flying deportations #BoycottTUI #TUIDropDeportations #NoBordersNoNations pic.twitter.com/IjL5HBeABU

— Remember & Resist (@remember_resist) May 2, 2021
One of those side effects is to focalise criminality, a spotlight the Home Office can easily turn on migrants who, when outside of our borders, are helpless trafficking victims, but when inside, become "foreign criminals".
Another is to "erase [migrants'] agency and the complexity of their migration stories": while some are brought here forcibly, trafficking is itself a symptom of the same global inequalities that encourage others to make the journey voluntarily, risking their lives in the hope of a better one.
"We want[ed] everyone off [Wednesday's] deportation flight tonight [and all flights]," Kay says, "and [while] it may be practical to appeal to the potential status of deportees as trafficking victims and make relevant legal interventions […] we believe no human is illegal whether they are trafficking victims, 'criminals' or whatever their history".
Kay adds that the precarity of Vietnamese migrants means that – as with many who are undocumented – many "are rightly cautious about people who want to help", since accepting aid – even from health professionals – can be "very risky". Kay says they know a number of Vietnamese people who had coronavirus symptoms but were "afraid to access healthcare".
Yet even those who do want help – with their health, immigration status, or anything else – struggle to access it. Often Vietnamese migrants haven't been in the UK very long, limiting their language skills and knowledge of their rights.
Rosanna Wiseman, a coordinator with SDS, says that one of the "really tricky" things about supporting Vietnamese detainees is the "massive language barrier". 
"We were trying hard to get [Vietnamese] translators [into Brook House] for a long time, [but] we weren't able to get [enough]," she explains. R&R is currently translating rights information into Vietnamese and other Southeast Asian languages.
SDS has managed to help at least one Vietnamese detainee: Chi Kim Phung, a young woman who was taken off of Wednesday's flight after the group organised a petition in her defence. Unlike others, however, Chi has been in the UK for four years and speaks fluent English.
Please sign this petition! The Home Office is trying to deport a 20-year-old Vietnamese girl and sexual abuse survivor https://t.co/ybEj72nc3r

— Zing Tsjeng (@misszing) July 22, 2021
Faced with limited links to Vietnamese deportees and an increasingly intransigent Home Office (though not one immune to public pressure, as its u-turn over Osime Brown's deportation demonstrated), activists are turning their attention to those abetting the department – in this case, airlines.
SDS is currently leading a campaign demanding TUI end its cooperation with the Home Office.
Exotic beach breaks ✅
Lapland daytrips ✅
City escapes ✅
Deportations that destroy lives ✅#StopThePlane #TUIDropDeportations #Vietnam22 https://t.co/keYWhgiXGY

— SOAS Detainee Support (@sdetsup) July 28, 2021
It's a tactic that's worked in the past: in June 2018, about a month after home secretary Sajid Javid admitted to the Windrush scandal, Virgin Atlantic promised to no longer facilitate deportations (though it later emerged the airline had broken its promise).
However, the refusal of other airlines to act as state enforcers has gifted TUI a lucrative monopoly over government contracts, one it may be reluctant to relinquish. According to Corporate Watch, the airline is now the "Home Office's airline of choice", carrying out the vast majority of removal flights chartered between August and December 2020; each seat cost the government around £13,000.
That said, TUI may be starting to sweat. While the airline was the presumed carrier of the so-called Jamaica 50 flight that left the UK in December, it was ultimately operated by Privilege Style. "It is unclear whether or not TUI had originally been booked and pulled out after succumbing to public pressure," wrote Corporate Watch.
Hey @TUIUK – are you about to become associated in a PR disaster of Windrush-scandal proportions by going ahead with a deportation flight to Vietnam this evening? #StopthePlane #TUIDropDeportations

— Kevin Smith (@kevinjgsmith) July 28, 2021
While in the short term activists hope to disarm the Home Office by targeting its contractors, they are also aware that a longer-term solution is needed as the department ramps up its deportation drive. A first step, says Kay, will be "community outreach within our network" to find Vietnamese speakers who can visit people in detention, "as a first point of information-gathering". "It's those connections that allow you to know sufficiently in advance when a plane is likely to take off, where it's going to be and how many people are on it."
A second, and harder step, will be the work of bridging groups like theirs with existing Vietnamese community groups. "We don't yet have those kinds of relationships of trust with them. That's going to be slower work, but important work."
A Home Office spokesperson said: "The public rightly expects us to remove those who have no right to be in the UK, including dangerous foreign criminals."
TUI declined to comment.
Rivkah Brown is a commissioning editor and reporter at Novara Media.