Afghan Women Don't Need White Feminism
This isn't a rescue mission - it's an immoral crusade dressed up as one.
24 August 2021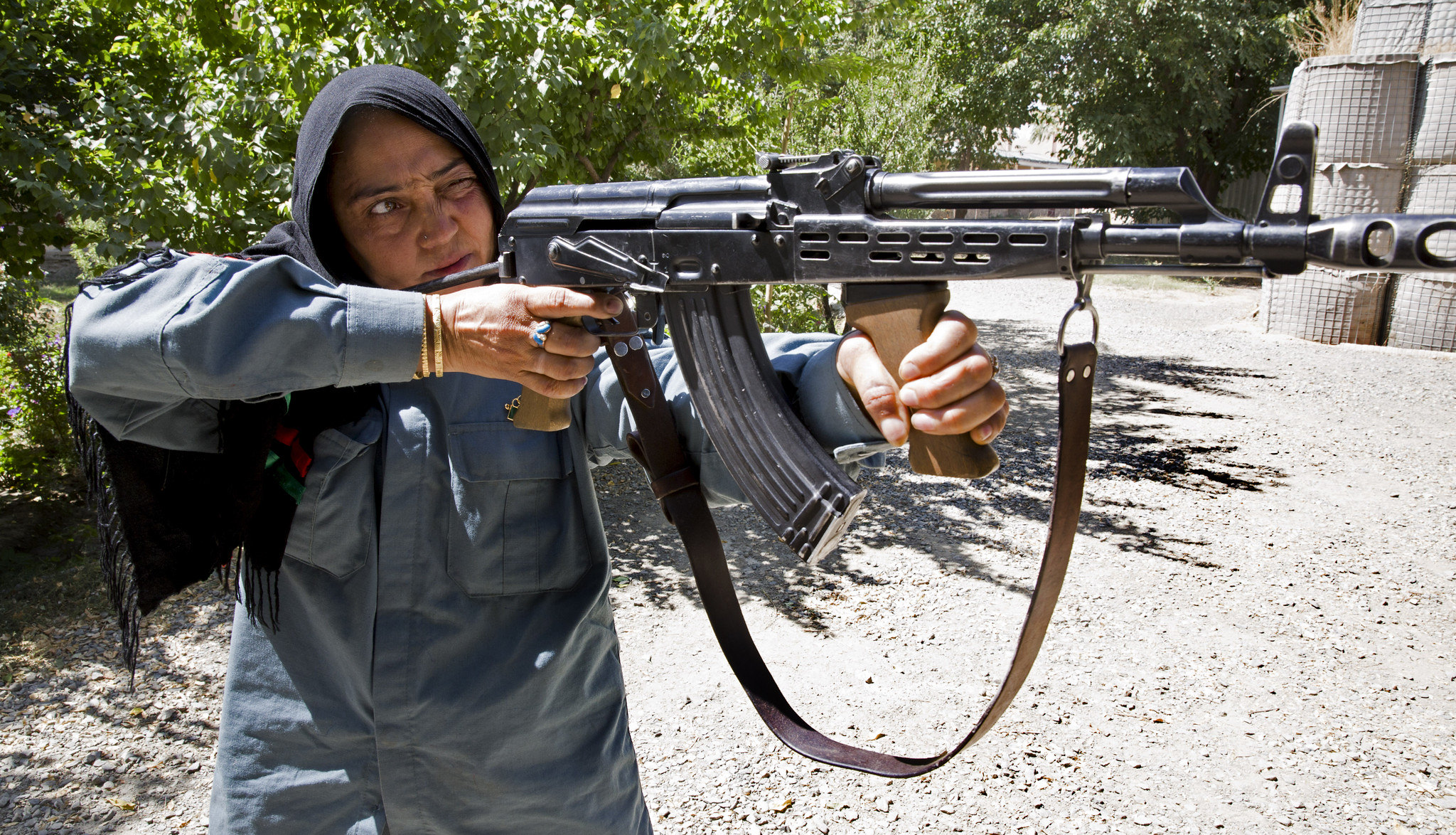 Oxfam International / Flickr
The Taliban's takeover of Afghanistan has prompted many, especially within the mainstream press, to ask what all this will mean for Afghan women. 
Such commentators have been quick to remind us that when the Taliban was last in power (from 1996 to 2001) they forced women to wear the veil, denied them education, and generally demoted them to second-class citizenship.
Many, the tabloids in particular, have gleefully used this to justify the UK going to war in the first place – conveniently forgetting their own track record on sexism. 
It really bugs me to see these newspapers claiming "we did it for women", while the Sun was running photos of topless teenagers on Page 3, the Mail helped destroy women's lives with its Strip of Shame, and extreme sexism, body shaming and attacks on feminism were endemic.

— George Monbiot (@GeorgeMonbiot) August 20, 2021
Meanwhile on social media, a photo of an American evacuation plane seemingly full of Afghan men provoked a public outcry. Many commenters suggested the image implied that Afghan men were happy to leave their women compatriots behind, even took it as evidence of Islam's inherent misogyny. Of course, the reason the plane was full of men was because in its evacuation efforts, the US has prioritised people – mostly men – who have worked for their government. 
View this post on Instagram
What all of this exemplifies, of course, is the way that white feminism – by which I mean the exclusionary branch of feminism that views women's rights solely through a white western lens – is, and has always been, used to justify western colonial and imperial violence. 
Viewing situations like the one in Afghanistan through such a lens ultimately means ignoring the wider political context, which is ultimately crucial to understanding such conflicts. 
Indeed, such a reduction allows the US to absolve itself from its decades-long intervention in the region, including the role it played in the creation of the Taliban in the 1990s.
The US escalated by increasing funds, setting up training camps, and bringing in Saudi Arabia and China. The hope was to foster jihadism as an alternative to communism.

The four countries: the US, China, Pakistan, and Saudi Arabia became the main backers of the mujahideen.

— Ali A Olomi (@aaolomi) August 18, 2021
Not only does white feminism hamper our ability to make sense of imperial interventions, it has also historically been used to justify them, couching colonial violence in the language of women's liberation. This is exactly what happened when the US invaded Afghanistan.
Then, white women came out in their droves to condemn the treatment of their Afghan "sisters", with first lady Laura Bush giving a now-infamous speech on US radio in which she condemned the "severe repression and brutality against women in Afghanistan" and argued that the US' "recent military gains […] has meant women are no longer imprisoned in their homes".
Cherie Blair made similar comments, arguing that the UK had a moral duty to "lift the veil and show what has been happening to women in Afghanistan under the Taliban". US Democratic congresswoman Carolyn Maloney went even further, attending Congress in a burqa, seemingly to demonstrate solidarity with Afghan women.
Yes, it would be good time to revisit the concepts of colonial feminism/feminism-as-imperialism/"the discourse of the veil, and to remember that Laura Bush told us in 2002 that we bombed Afghanistan so that Muslim women could fly kites and wear nail polish. https://t.co/iklYQOift3

— Sylvia Chan-Malik (@schanmalik) August 16, 2021
While it is of course vital that we talk about the rights of Afghan women, we cannot remain naive about the way in which those rights are being used to justify imperialism and colonialism. This is not a rescue mission – it is an immoral crusade dressed up as one.
Shahed Ezaydi is a freelance journalist who has written for Vice, openDemocracy, Tribune and gal-dem.