The Deindustrial Divide: Why Northern England is a Political Problem
The 'politics of the north' isn't going away soon.
6 October 2021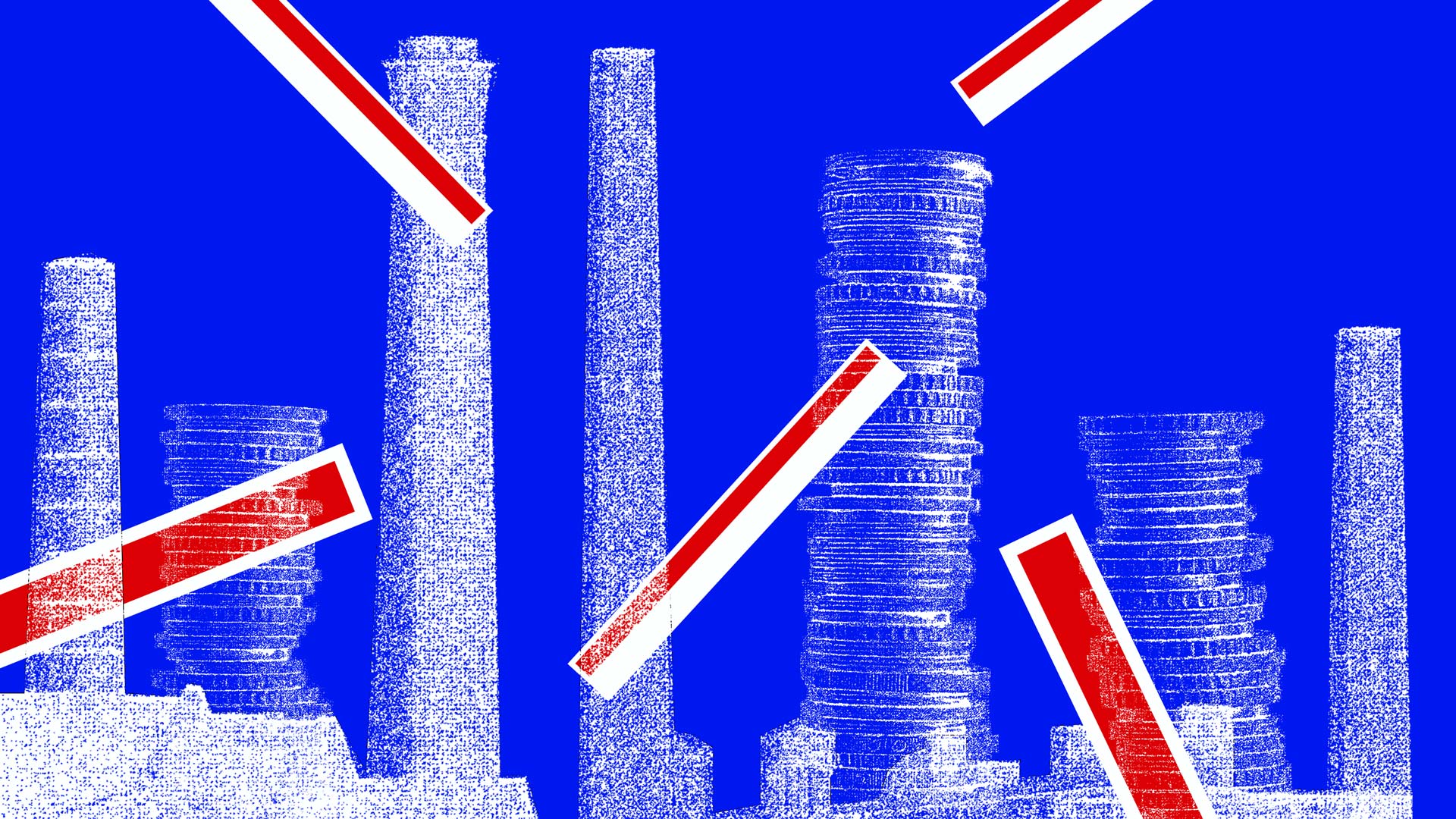 Design: Pietro Garrone and Max Ryan (Novara Media). Original photograph: Tim Green
Something about the 'red wall' discourse sticks in the throat. Quickly whipped up around the 2019 general election to save political journalists the embarrassment of learning British geography, it persists whether in name or spirit.
It lingers in government insistences on the existence of a 'levelling up' agenda, in Keir Starmer's unconvincing flag-shagging act, and in the recent fondness of many on the (London) left for explaining the Tories' electoral breakthrough as the product of 'northern homeowners' rather than, say, Labour's steady decline over the last 20 years colliding with its advocacy for a second referendum. Given that the fallout from 2019 is likely to determine the electoral terrain for most of the 2020s, it is an idea that will continue to linger, often fusing – at Labour's insistence, astoundingly – with culture wars narratives that paint northern England as parochial and reactionary.
Whether owing to its suggestion of a geographical class divide (a folly) or the jeering complaisance towards 'red wall voters' demanded by braying spectators in the bourgeois media, the 'red wall' discourse is now leading some on the left to scepticism about the existence of a 'politics of the north' altogether.
This would be a mistake akin to the mistakes that led to the 2019 election result in the first place. Coloured by feelings of betrayal ("they voted Tory, didn't they?") but rooted in a mistrust of the petty nationalisms that can too-easily sully a politics of place, such a scepticism risks throwing the baby out with the bathwater when it comes to understanding northern England as a political sphere.
If talk of the 'red wall' is useful at all, it is as a starting point for understanding a country divided and plotting a route to political propositions that can galvanise people who have, more than anything, been left disillusioned by politics over the course of two decades – to the extent that non-voting was instrumental to Labour's failures across the north in 2019.
Solidarity begins with recognition.
The real story across northern England is one of deindustrialisation. It is easy to underestimate how central industry has been to many places in the north, not just historically but very recently and even still. Middlesbrough and Redcar are among the most obviously industrial places in England, largely owing to the nature of their former industries. Concrete and metal structures rise above residential and commercial buildings in almost every direction. Where they don't it's because wild green spaces now cover former collieries. Between two recent visits, the Dorman Long tower – a former coal store for the steel company that built the Sydney Harbour Bridge – was demolished despite local opposition.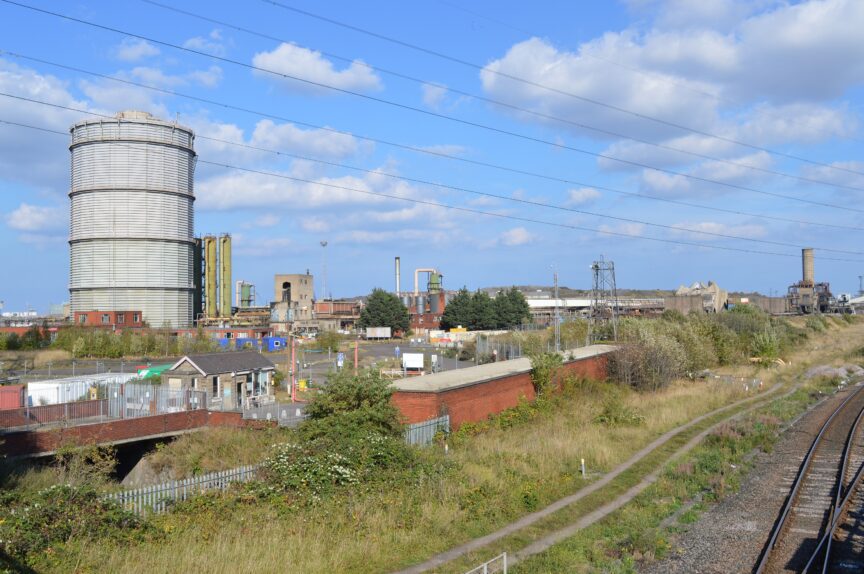 Middlesbrough has the highest density of deprived neighbourhoods of any UK settlement. As with any town, few people would say it's a bad place to live, but in residential areas it's not uncommon to see boarded up pubs and clubs and half the high street is closed down. It is not dissimilar to Doncaster, a town where a shopping centre sits empty yet the high street hosts two employment agencies that cater exclusively to the same Amazon warehouse.
Unlike large cities like Leeds or Manchester, deindustrialisation is still an ongoing process in a significant number of northern towns and (smaller) cities. Although the miners' strike of 1984-85 was the beginning of the end of the UK coal industry, most mines didn't close until the early 1990s. In recent years, much has been made of the struggles of Teesside's last remaining blast furnace – now to be demolished – but at its height the area comprised 91 of them.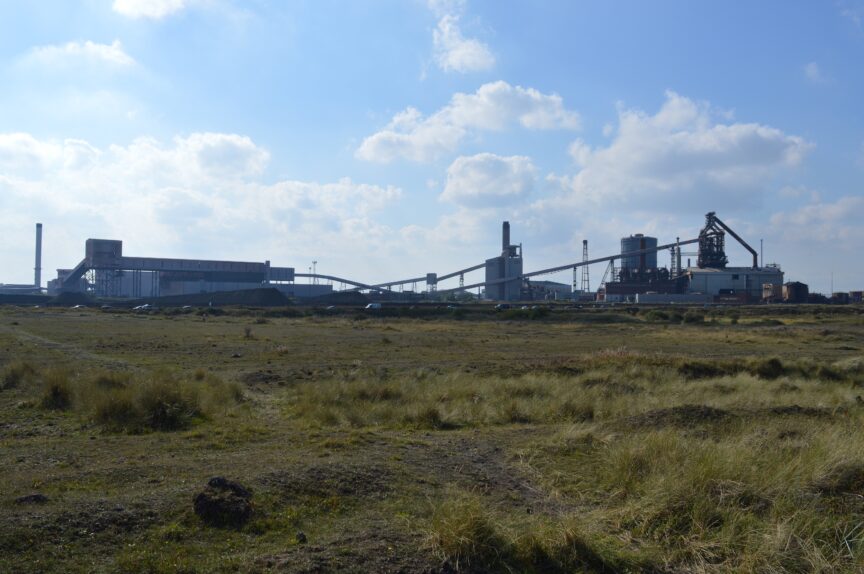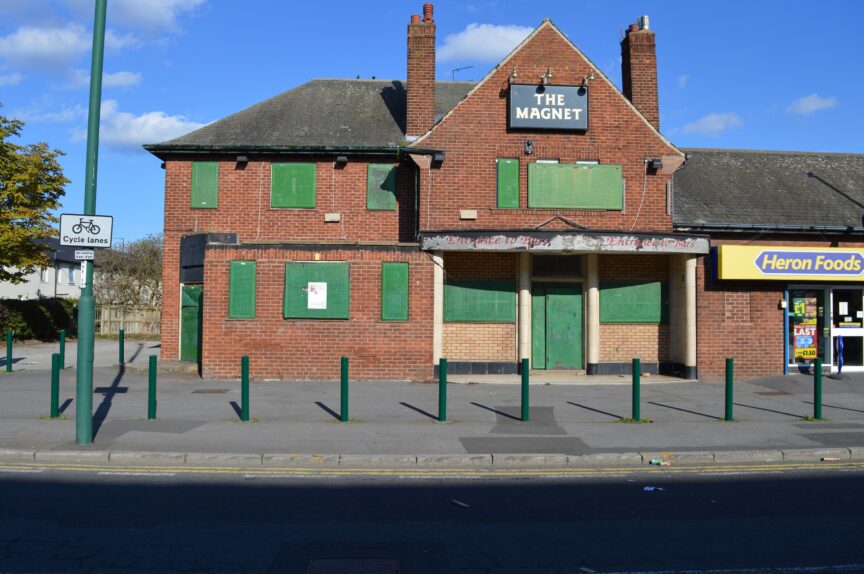 The process of decline has been social as much as it has been industrial; as with steelmaking settlements, mining towns were seldom hosts to just one colliery. In the Barnsley coalfield alone, there were over 20 pits in the mid-80s, each with their own catchment of feeder settlements. In Grimethorpe, one such settlement in the Barnsley borough, the 1981 census recorded that 44% of all workers there (88% of working-age men) were miners. Mining was the reason it existed. Grimethorpe colliery closed in 1993, and within years it was one of the poorest areas in the EU.
Most recently-deindustrialised towns (as opposed to those which deindustrialised in the early/mid-twentieth century or prior) still haven't recovered from losing their industrial base. On both sides of the political aisle, talk about the future always bends towards investment and jobs, yet the type of investment and jobs are seldom so well discussed. Aside from direct public service spending, 'investment' – which can mean just about anything – tends to take three main forms.
First, redevelopment of both housing and amenities, generally with little in the way of consultation. In east Hull, whole tracts of land have been cleared of housing; marked for redevelopment, it currently sits overgrown and looks abandoned. In Middlesbrough, new building works on inner city land promise to "fuse modern living with industrial heritage". In Barnsley, meanwhile, an imposing new (beige) retail development has replaced a beloved but rickety indoor market; it promises the town's first Nando's whilst market traders have complained of being priced out of the new market hall, with the pace and scale of the development dividing opinion in the town.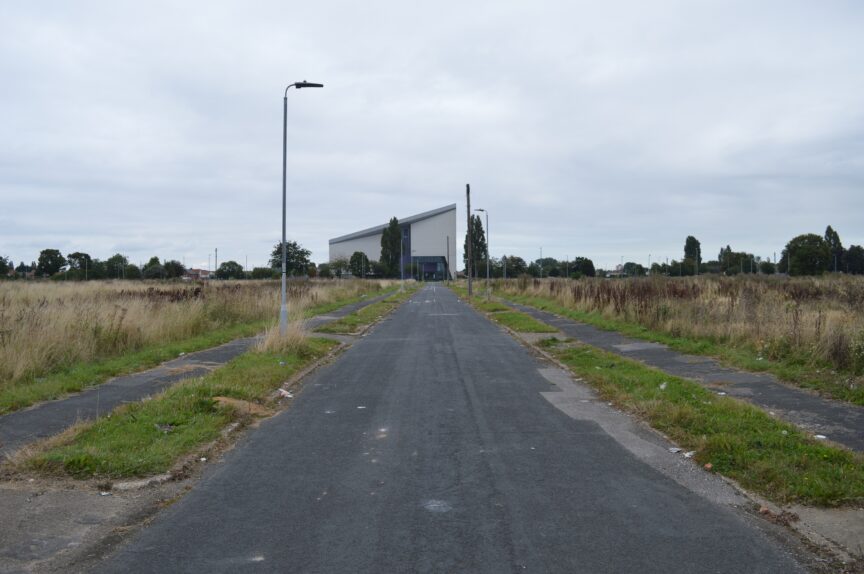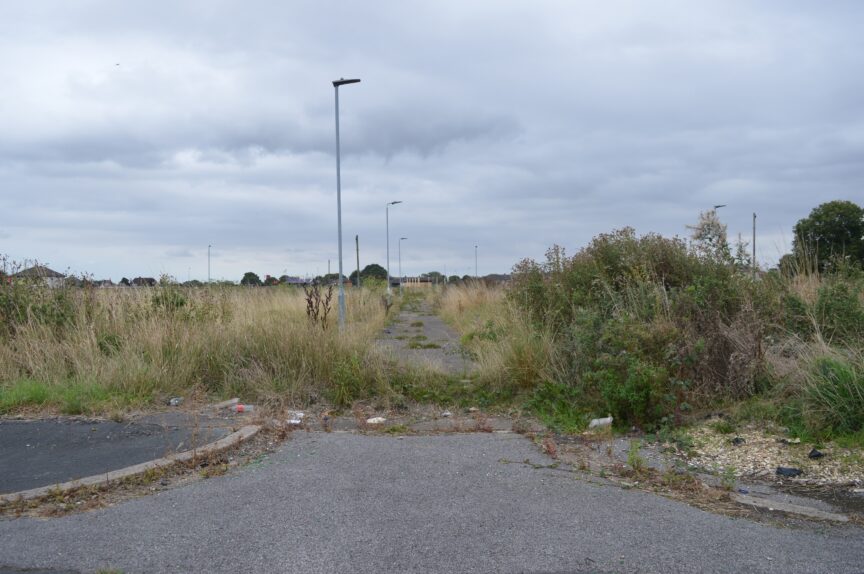 Second, it can take the form of relatively superficial grant initiatives such as the City of Culture award, won by Hull in 2017. Such funding is, understandably, generally welcomed by local residents but is fundamentally targeted at generating a year's worth of tourism and spending in the local economy rather than improving infrastructural aspects of the city. Hull, a fishing city that never fully recovered from the 1970s Cod Wars, maintains a ferry port and has a medium-sized but continually-expanding university, but continues to rank close to Middlesbrough on deprivation indices. The grant was lauded as "bringing Hull out of the dark", yet just a few years later the legacy of the City of Culture award seems minimal.
Third, it can take the form of low-level gentrification targeted at students and, in some places, a rising middle class. Across the UK, deindustrialised towns are turning to higher education institutions for investment, which generally entails them buying up land and building student halls whilst buy-to-let landlords cash in on HMOs (houses in multiple occupation).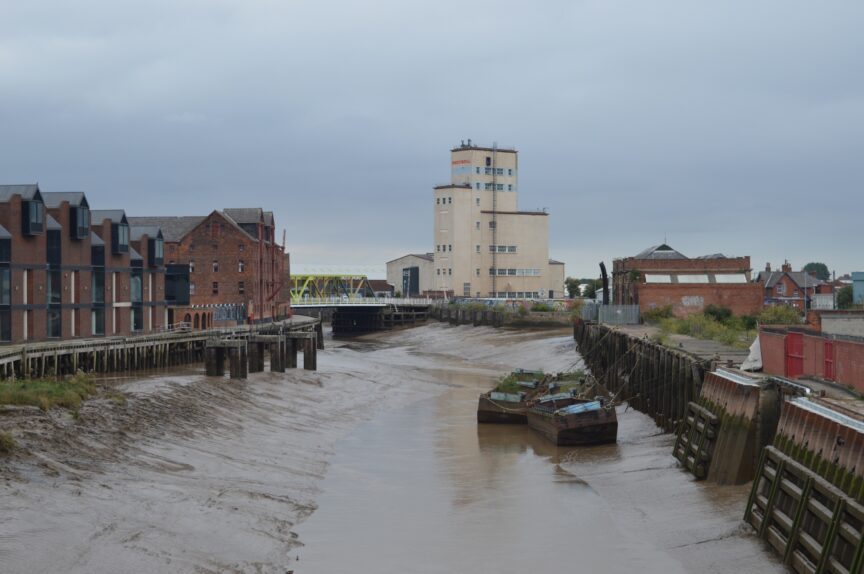 Jobs, meanwhile, are in generally insecure forms of work such as warehouses or retail parks, which – not coincidentally – tend to be built atop former sites of heavy industry. Of course, insecure work is a generalised phenomenon, but in deindustrialised areas in particular it accentuates the broken promise, delivered most forcefully in the 1990s, that they would be able to pivot to new industrial forms, flexible specialisation, and develop a new basis for civic identity. It is the reason people often remain reserved, in Teesside for example, about the promise of tomorrow's 'green industries' despite the introduction of such jobs in Hull.
In Barnsley, the promise of post-industry took two primary forms. First, the rebranding of the town as an 'historic market town'. Of course, any town with a decent market will be able to soak up a certain amount of civic pride in it, but it was never going to replace mining in the civic imagination. Second, the establishment of the small Digital Media Centre in a car park by the college was enough for the council to decide the town had a shiny new future as a 'creative and digital hub'. Largely serving as optimistic civic marketing strategies, the idea that the creation of a few dozen jobs at a time could bring about a new civic settlement misunderstands what industry meant to many northern towns; it was not just about the sorts of jobs people did, but rather the organising principles of entire areas.
It's important to understand why Middlesbrough, Hull and Barnsley haven't been able to follow the trajectory of Leeds, Manchester or Sheffield. Each of these cities has its own story of  deindustrialisation, but significant factors accounting for their ability to take on a life beyond industry include, in different ways, the historical pre-existence of a large middle class, the ability to command an income owing to population size, and being favoured by transport networks that still create large transport black spots across entire districts. All three have multiple large universities, excellent transport links to numerous other urban centres, and large city and suburban retail centres that boast high footfall. Moreover, Leeds has the largest legal services sector outside London, and both Leeds and Manchester are in the UK's top five cities for financial services.
Yet it would be a mistake to imagine these cities are necessarily well-connected to the towns that sit between them. Bus and train links remain patchy, greatly limiting employment opportunities for people who live outside urban centres – particularly if they don't drive. In some areas, it is still as common for residential settlements to be served by just a handful of buses or trains a day as it is for rural ones. Typically, such places would have sat within walking distance of a primary industrial site of work, such as a pit. In these towns and large villages, deindustrialisation has meant a spatial dislocation between places of living and working without the infrastructure of a commuter belt or the trappings of southern suburbia.
It's not the same picture for everyone, of course. Deindustrialised areas have witnessed accelerating wealth inequality thanks to the rise of a new middle class (frequently self-employed) and the mixed fortunes of the rest of the workforce. For many places, the rock bottom of deindustrialisation was at least followed by a rise in public sector jobs under New Labour until they were cut under coalition and Tory austerity. Now, it is Amazon and Asos advertising jobs instead of local councils, leaving towns with a sharp distinction between the Barratt Homes class and growing numbers of poorly-paid, increasingly migrant, workers moving into HMOs. In mining towns especially, there's a bitter irony that former colliery land mainly tends to be developed for either fancy detached homes or e-commerce warehouses.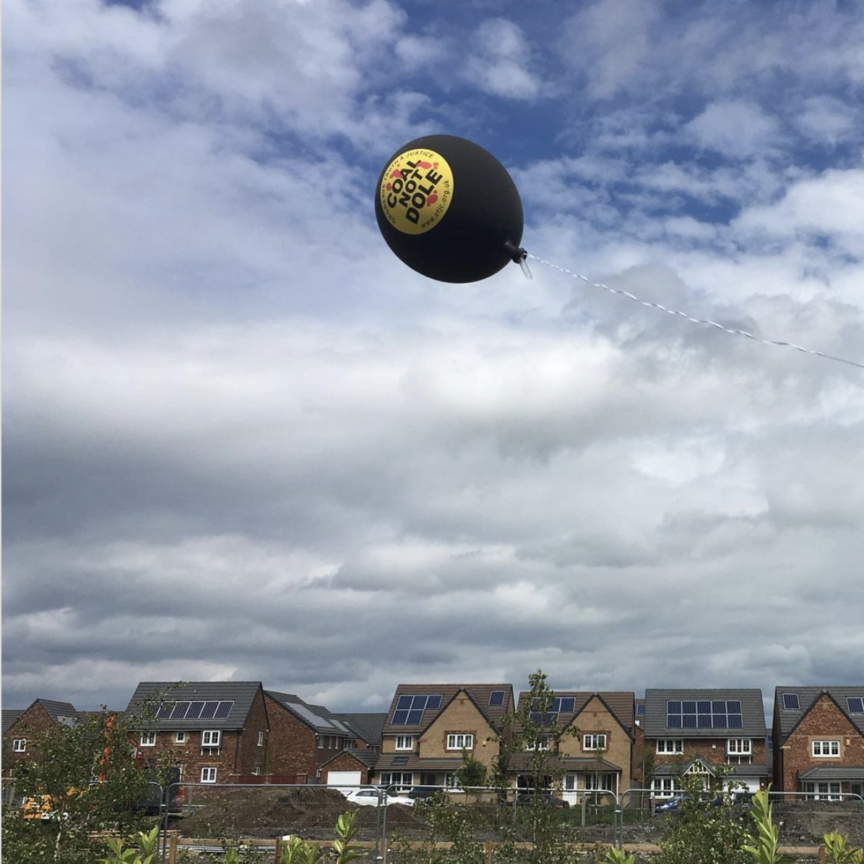 A further impact, which is especially challenging for trade unions in deindustrialised areas, is that those for whom trade union membership was generally a given – as was typical in industrial jobs, and at least common in council or NHS jobs – have now largely left the workforce either through retirement or redundancy and have never been replaced. Whilst efforts to unionise younger people focus on workers in warehouses, fast food and the gig economy, the often unacknowledged barrier to improving conditions is not just accessing workers and recruiting organisers but actually instilling within precarious workers an understanding of why trade unions are so important in the first place.
Industrial loss, social mourning.
It would be convenient to hand-wave the politics of northern towns as nostalgia. Without doubt, there is a romantic view of the industrial era which views its gender relations or racial dimensions as unproblematic. However, in general, the left is also guilty of romanticising northern industrial towns: they are interesting insofar as they once glowed with the white heat of class struggle, and it's a bloody shame the miners lost but that was a long time ago.
By and large, however, it is less nostalgia at work in many recently-deindustrialised towns so much as the prolonged social effects of industrial loss. Mines, steelworks and docks went, but the people who worked and lived among them stayed. Entire towns subsequently endured a sort of drawn-out social mourning following a kind of civic death. There are no bad towns, but there are towns stuck in a sort of identity crisis, muddling on without any particular purpose or direction.
This social and material history has defined northern England's understanding of itself for years, but the right's rapid seizure of the 'red wall' narrative has the potential to reinforce it in all the worst ways long into the 2020s. Instead, a nuance and sensitivity to the deindustrial legacies that scar many northern towns should inform propositions that aim to regenerate feelings of civic endeavour and purpose against backward-looking reactionism. For the left to be articulating this aim instead of the right, it needs not to pretend experiences of deindustrialisation, underfunding and austerity are much of a muchness wherever you look for the sake of expediency, but instead to listen to divisions where they emerge, look for their material basis, and engage with people where they are.
Breaking Britain is part of Novara Media's Decade Project, an inquiry into the defining issues of the 2020s. The Decade Project is generously supported by the Rosa Luxemburg Foundation (London Office).
Sincere thanks to Joe Rollin, Martin Wood and Alex Hutchinson for their thoughtful input, which informed crucial aspects of this piece.
Craig Gent is head of operations at Novara Media.