Planet B: Everything Must Change – Infrastructure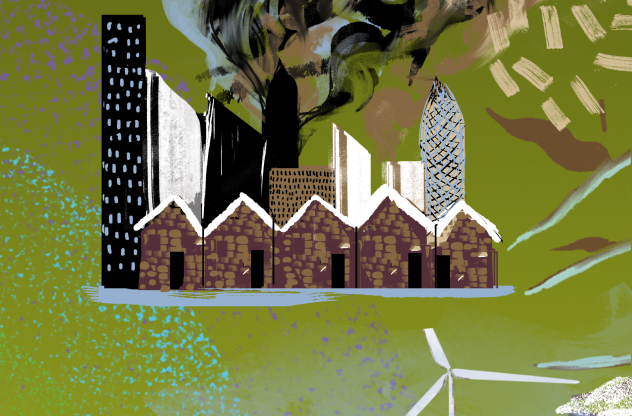 Who builds? Who benefits? Who pays?
In the third episode of Planet B: Everything Must Change, host Dalia Gebrial finds out why infrastructure has become a touchstone for climate movements across the global north.
From Bernie Sanders' Green New Deal for public housing to Jeremy Corbyn's pledge of a green industrial revolution, this kind of climate policy is focused on large-scale investment, expansion and abundance.
But what's missing from these high-tech visions of a cleaner, greener future? As Dalia finds out, the promise of green infrastructure is constrained by capitalism and bound up in economic policy that punishes debt-laden countries in the global south.
This episode features insights from public economist Yanis Varoufakis, climate journalist Kate Aronoff, Emilia Reyes of Mexican civil society organization Equidad de Género and human rights activist Zo Randriamaro.
Look out for two extended interview episodes with Varoufakis and Aronoff before the next episode lands.
Planet B is a six-part series from Novara Media and Rosa-Luxemburg-Stiftung London about the crucial issues facing our heating world: work, land, infrastructure, migration, water and debt. It's based on the illustrated book Perspectives on a Global Green New Deal – order a free copy from the book's website.
This episode includes clips from CNN (21 January, 2016) and CBS Boston (7 February, 2019).
Produced by Freddie Stuart.
Music and sound by Ben Heyderman.
Illustrations by Tomekah George.
Design by Pietro Garrone.
In partnership with Rosa-Luxemburg-Stiftung London.
Published 28 October 2021