Microdose: Unity on the Frontline With Norah Lopez Holden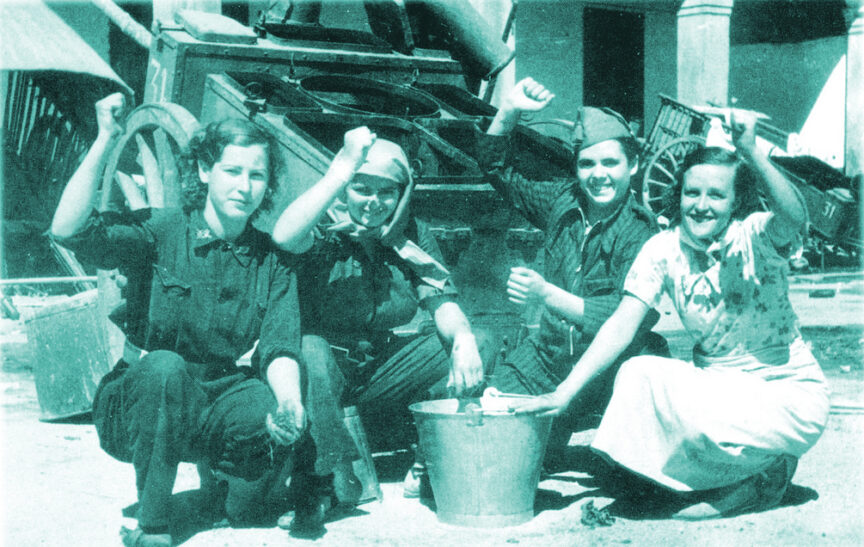 What can we learn from the women of the Popular Front? Ahead of the next #ACFM Trip on Unity and Difference, Nadia Idle talks to actor and activist Norah Lopez Holden about the milicianas who fought in the Spanish Civil War. What brought these women together? And what pushed them apart?
Lopez Holden has worked at theatres around the UK, including the Young Vic, Shakespeare's Globe and The Royal Exchange Manchester, and performed as a voice artist for the BBC Radio Drama Company. She is an organiser of the Good Night Out Reading group of socialist theatre workers and is also involved with advocacy and organising at the Crossroads Women's Centre in London.
Please note: this conversation was recorded in October 2020. We also apologise for the diminished sound quality of this recording. Produced by Matt Huxley and Chal Ravens.
Subscribe to the #ACFM podcast and never miss an episode. Follow the playlist on Spotify and subscribe to the mailing list to keep up with all things #ACFM.
Books: No Turning Back – Lidia Falcón (edited) / Homage to Catalonia – George Orwell / Fighting Women – Isabella Lorusso / Doves of War – Paul Preston
Films: Land and Freedom (1995) dir. Ken Loach
Published 12 January 2022