Why Do Rich and Powerful People Become Abusers? Because They Can
It's the system, stupid.
14 January 2022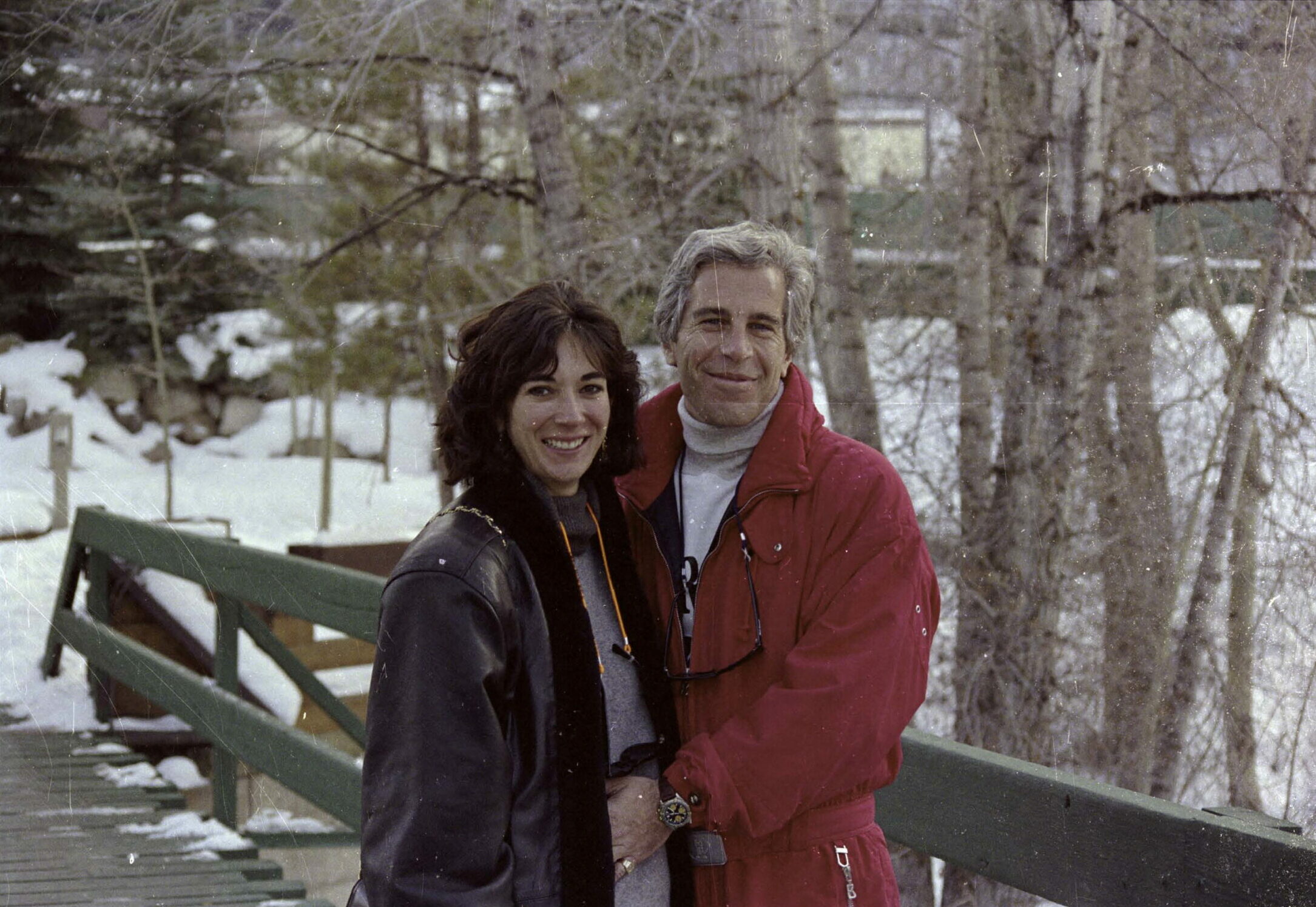 An undated photo of Ghislaine Maxwell and Jeffrey Epstein, entered into evidence during Maxwell's trial in 2021. US Attorney's Office/Handout/Reuters
In the last decade, hundreds of brave women and men have helped uncover a series of high profile sexual abuse cases, triggering a change in the way we relate to manipulation, assault and survival. From the crimes of USA Gymnastics national team doctor Larry Nassar to the Catholic Church's worldwide abuse of minors, there has been a reckoning with the relationship between sex and power in our society. And yet, upon the conviction of Ghislaine Maxwell last month, many pundits were still given time to air their shock or disbelief that the then young, rich and beautiful woman acted as a procurer for her financier boyfriend. 
Maxwell was found guilty of sex trafficking and grooming girls as young as 14 to provide sexual services for millionaire Jeffrey Epstein in December last year. Much of the coverage of her month-long trial revolved around the question of why the "socialite" had ever gotten involved with and abetted the convicted sex offender. In the Guardian, Jonathan Freedland branded this an utmost important question, but dismissed Maxwell's relationship to power and wealth as an "unsatisfying" explanation. Sky made a documentary series about her fall from grace, while The New Yorker explored Maxwell's ego, mentioning in passing how extreme wealth corrupts, but ultimately framing her actions as those of individual, "brutal self-interest". 
This near obsession with abusers' motives is not only infuriating, but utterly unhelpful. If we are to use the tragedies these people have enacted as examples of horrors never to be repeated, we need to confront the systemic facilitators of abuse, rather than zooming in on a few bad apples. The Yewtree scandal wasn't just the product of a handful of creepy sex pests who met each other at the BBC. Hollywood's mega producer Harvey Weinstein's repeated assaults of young actresses can't simply be blamed on personal perversion.
On the contrary, these crimes were often repeated precisely because the perpetrators were protected by the professed respectability of their positions in society. Many of the sex abuse scandals brought to light in the last ten years relate to (in their majority) men who made their fortunes with the rise of the neoliberal hegemon. That's to say, men who got very rich at a time when being very rich had not only become an aspiration but a virtue. And while Bret Easton Ellis did his best to showcase the pathological violence inherent to yuppieism in American Psycho, the real Patrick Batemans of this world were seen as paragons of integrity. At its peak, neoliberalism heralded men like Epstein, whose gravitas was expressed through his opulent lifestyle and the many famous (and equally rich) friends he insisted on being photographed with. At its peak, superstars like Epstein and Maxwell could do no wrong. 
Humans are not born empathic. Empathy is a skill developed in children around the ages of five or six, first by learning about their own feelings and then by reading the body language or expressions of other living beings. Once we learn to equate other humans' smiles with happiness and tears with sadness, we also become aware of the fact that our actions can be the source of those emotions. We are then taught about right and wrong and about reward and punishment. These final lessons are socially constructed, of course. Things we consider inadmissible in Britain today were once the status quo. The mores some families preach to their children might make others slightly queasy. But children and adults alike believe that, whenever the rules are breached, liberal jurisprudence aims to apply the law in a fair and equal manner to all. 
The problem is that we live in an economic system premised on inequality and exploitation. Our society is a well-known pyramid, with those at the very top enjoying comforts and privileges most at the bottom will never know in their lifetimes. That small number of people making up the capstone grow accustomed to not living like the rest. For some, this singularity resembles exceptionalism. And if you're not like the rest, why would the law apply to you like it applies to everybody else? From Charles Dickens' A Christmas Carol to Pulp's Common People, the disintegration of morality and empathy in those with access to inordinate power or wealth has long been the subject of cultural exploration. So it seems somewhat perplexing that there are still those who can't fathom how the rich and famous could ever become abusers. 
Abuse can happen anywhere, to nearly anyone. But it is unsurprising that it is so frequently wielded by the most powerful in our society. To be sure, not all wealthy people are abusers, and not all have lost their capacity for compassion, respect and solidarity. But there should be no cognitive dissonance when someone who is successful, popular, wealthy and amenable to so many is found to be abusive of others. 
Now, none other than one of the Queen's children faces trial following allegations by one of Epstein's victims. As Prince Andrew is stripped of his military honours and royal patronage, it is all the more important that the press stops focusing on the whys of his relationship to the millionaire. Or on the probabilities of the royal having engaged in sexual activities with the then 17-year-old Virginia Giuffre. That's for the courts to decide. 
To focus on the whys does nothing but perpetuate the idea that extreme wealth and power don't corrupt, or that, at the very least, they don't allow the most cruel to exploit the most vulnerable. To focus on the whys is blinding oneself to the painfully obvious fact that these tragedies are emblematic of the highest degree of inequality in our society and economic system. It's to pretend that there's just bad individuals among an otherwise healthy community, when it is the very order of things that is rotten. The fact that some of us come through it unscathed is sheer luck.
Joana Ramiro is a journalist, writer, broadcaster and political commentator.