The UK Government Has Left 89 Tamil Refugees Stranded on a Remote Island for Five Months
The group fear persecution if sent back to Sri Lanka or India.
17 February 2022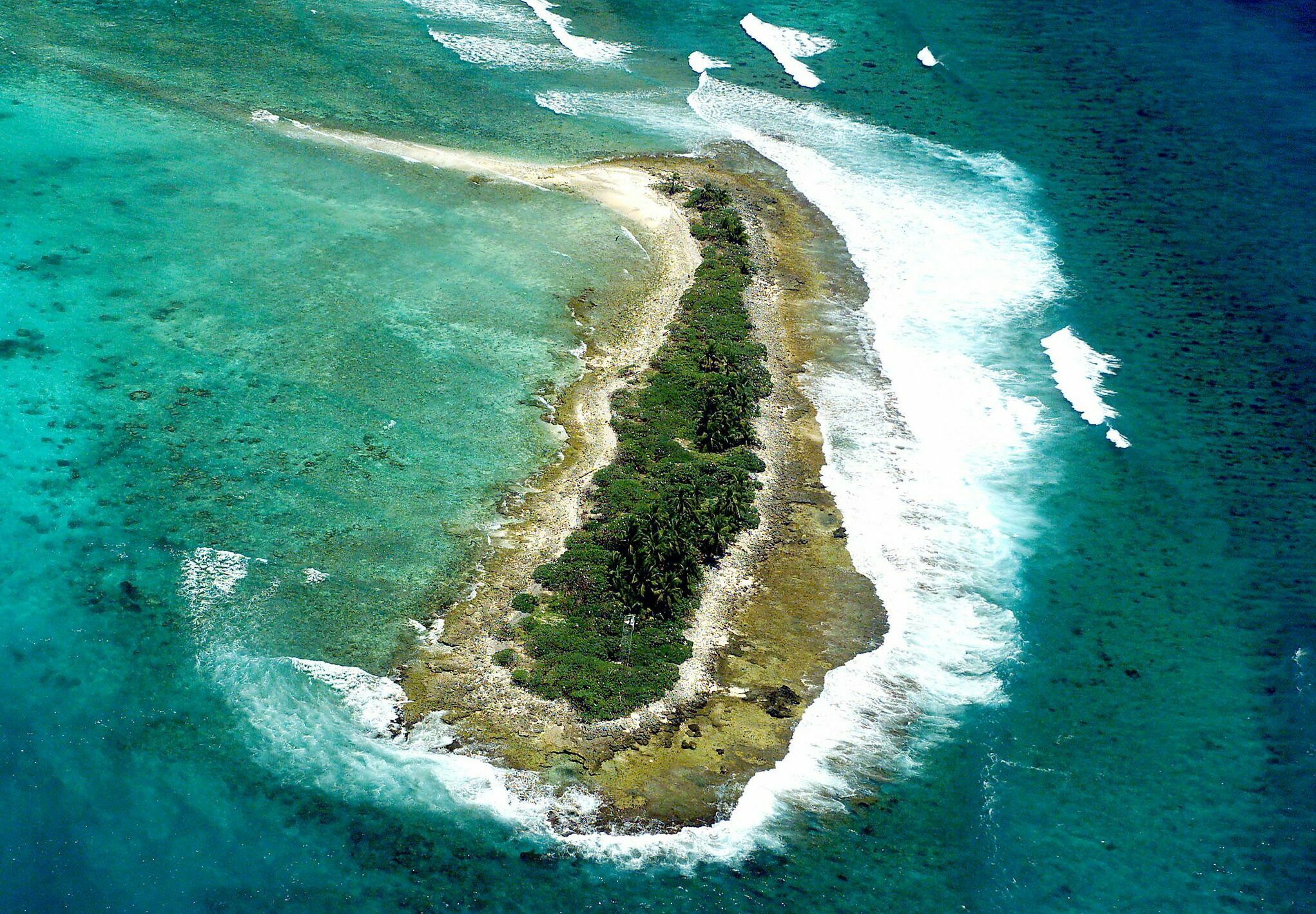 West Island, part of Diego Garcia group (Foreign, Commonwealth and Development Office)
For 65 days, Meera* waited for a sign that her husband was alive.
The last time they spoke, in late September 2021, he had called from a refugee camp in southern India, where he had fled earlier that year after joining a protest march demanding the release of Tamil political prisoners in Sri Lanka. He told her he had pooled his money with dozens of other Tamil refugees from the surrounding camps to buy a boat, and they were planning to sail from Kerala to Canada. 
Meera, at home in northern Sri Lanka with their three children, initially rejected the idea: it was dangerous, and how would they ever see each other again? But her husband, a 39-year-old fisherman, said this was the only way he could provide for his family and protect them from harassment by the Sri Lankan authorities in their heavily militarised part of the country.
"People in our area disappear from time to time," Meera tells Novara Media. "My husband said if one day anything like that happens to him, what will happen to our family?"
Ultimately, she accepted his decision. He said the journey would take 45 days.
45 restless days passed without any news, followed by 20 more, before Meera finally received a call in late November 2021 from a mysterious number with a +1112 country code. It was her husband, who told her the boat sprang a leak 11 days into the journey and started to sink. Some of the refugees onboard hoisted a white flag and steered toward the nearest visible land. They were soon intercepted by British forces, who brought the group ashore and told them they were on an island called Diego Garcia.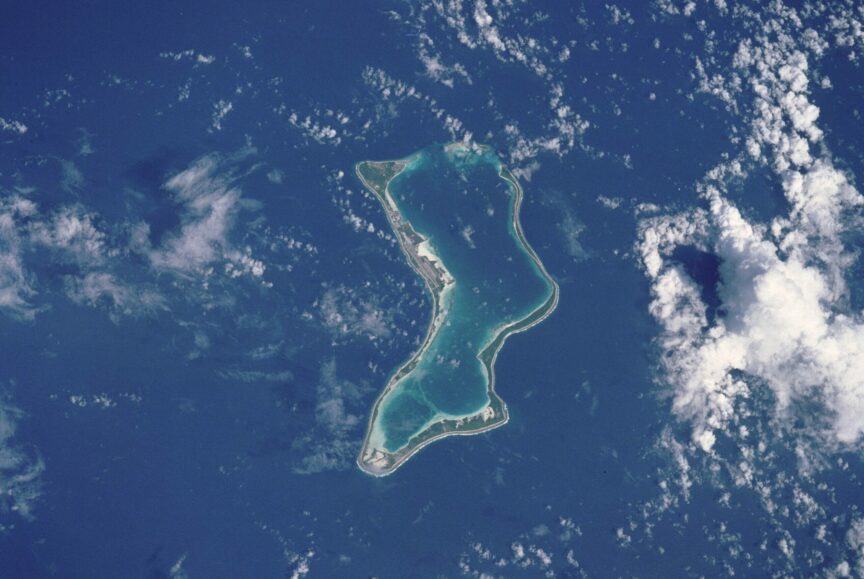 Almost 3,000 miles south of India, Diego Garcia is the largest of the Chagos Islands – part of the British Indian Ocean territory (BIOT). As one of the British overseas territories, the BIOT is a vestige of the former empire, existing under British sovereignty but not part of the UK itself. In 2019, the UK government ignored an advisory opinion by the international court of justice, which, in favour of Mauritius, found the UK's claim to the Chagos Islands to be in breach of international law.
In the 1960s and 70s, the UK forcibly deported the native Chagossians to make way for the construction of a military base on Diego Garcia, which it leased to the US navy and air force. As of 2016, Diego Garcia's only inhabitants are transitory workers on the base, including around 1,700 US military personnel, 1,500 civilian contractors and 50 British troops, who serve as the BIOT's civil administration – and, since October, 89 Tamil refugees.
Meera's husband said his group were being fed, clothed and housed by British military personnel on the US naval base, where they have spent their days in an enclosed detention compound that is, fortunately, spacious enough for them to play football.
"He said he has no complaints because they are being looked after, but he is sad to be separated from family and cannot speak to us during all this uncertainty," Meera says.
However, refugee rights activists say the UK government is failing in its obligations by holding the refugees on Diego Garcia for more than four months without offering them legal counsel, assessing their asylum claims or guaranteeing they won't be sent back to Sri Lanka.
"The problem is that there are 89 refugees, including 20 children, who are being held – although treated well – on a US naval base in the middle of the Indian Ocean, away from their families and with children away from school, with their lives on hold and fearful of being returned to Sri Lanka – a country from which they have all fled," says Chris Eades, secretary-general of the Asia Pacific Refugee Rights Network.
"A US naval base is not a place where refugees can enjoy their rights as human beings or their rights under the [1951 UN] Refugee Convention," he adds. "What we would ask for is that the refugees be taken to the UK, where they can enjoy their rights as refugees and where their claims for international refugee protection can be properly considered. That's the obvious solution to this case."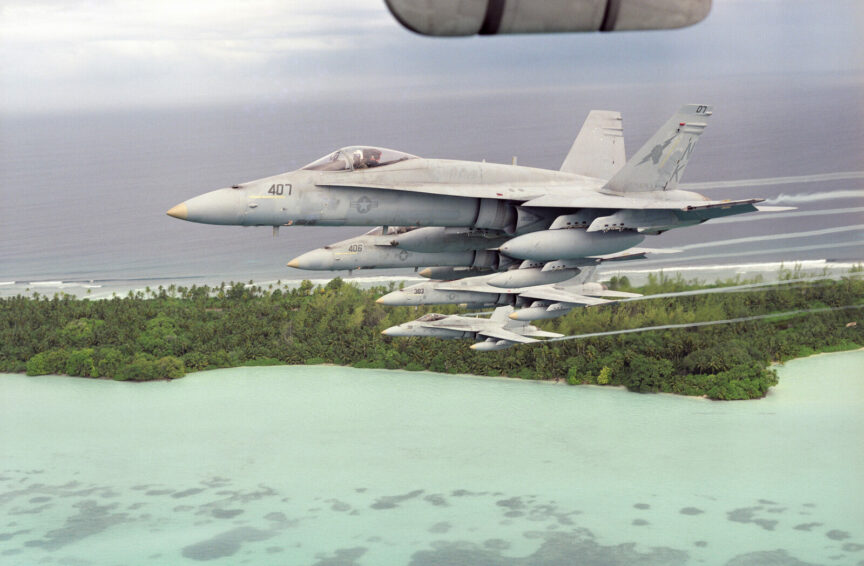 In late January, Fionna Gibb, head of the BIOT unit within the British foreign, commonwealth and development office (FCDO), replied to an email from Eades asking about the wellbeing of the refugees on Diego Garcia, saying they had been provided "accommodation, food/water and have access to basic medical assistance". 
In the email, seen by Novara Media, Gibb also wrote: "We are currently considering next steps."
To Eades, this was little consolation, especially considering how the UK government handled the last group of refugees who washed up on a British overseas territory.
In 1998, six refugee families from Iraq, Sudan, Ethiopia and Syria set off from Lebanon hoping to reach Italy, but their boat broke down along the southern coast of Cyprus and beached near the Akrotiri airfield, another British overseas territory. The refugees were transported to another British base, Dhekelia, and housed in run-down military bungalows for the next two decades, unable to leave the base.
The refugees struggled for years to resettle in the UK, while successive governments denied them entry, saying the 1951 UN Refugee Convention did not apply to overseas territories. 
"In the Cyprus case, the British military acted in an honourable and entirely legal fashion – and then politicians intervened," Eades says.
In 2018, ahead of a supreme court ruling that the refugee convention did apply to the group, the government granted the families indefinite leave to settle in the UK. However, the Home Office promptly announced: "The Supreme Court judgment is clear that refugees who arrive on the [sovereign base areas] on Cyprus have no automatic right to come to the UK. However, given the unique and highly unusual circumstances of these refugees and their children, we have made an exceptional decision to bring an end to this longstanding issue and enable them to leave Dhekelia immediately and settle in the UK."
Eades is concerned the refugees on Diego Garcia could also be left stranded on the island indefinitely. "Given the UK track record in a situation similar to this, in which refugees lived on a UK Royal Air Force base on the island of Cyprus for more than 20 years – denied access to the rights of the refugee convention until the supreme court intervened and denied the right to go to the UK, with terrible consequences for their physical and mental health and for the lives of children – I'm concerned that this group on Diego Garcia will not have their rights recognised as they should by the UK," he says.
Fionna Gibb and the BIOT Unit did not respond to multiple requests for comment for this article.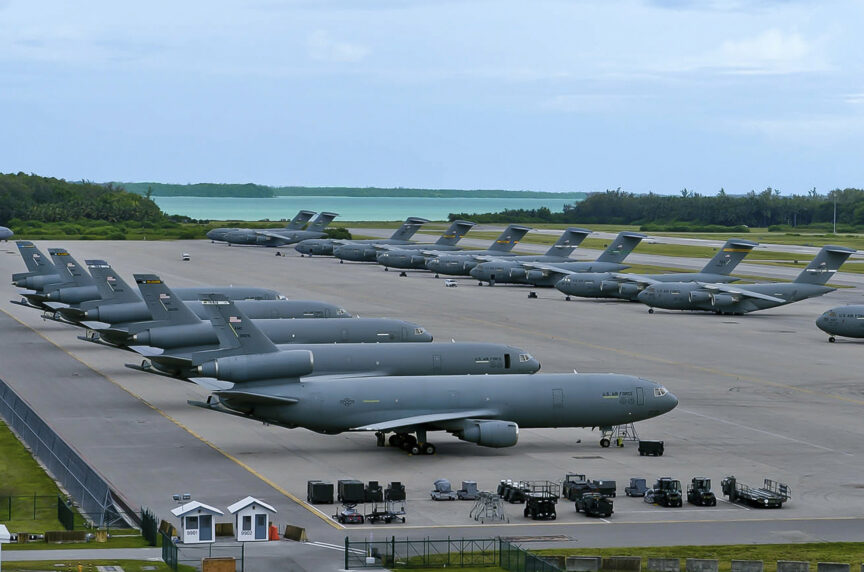 In the 20 weeks he's been held on Diego Garcia, Meera's husband has been able to call home three times. In one of those calls, he told her there were sick people among the group of refugees, and the medical facilities on the island were not equipped to treat them. He said the British authorities wanted to send the sick back to Sri Lanka for treatment, but the refugees protested.
There are other indications that the British authorities are looking for a way to send the refugees back to Sri Lanka. Meera's husband told her he was asked if he wants to return to Sri Lanka, to which he answered no, because he fears his life would be in danger. He also told her he was asked to fill out a form inquiring about his family's situation and why he left the country. Radha*, another Sri Lankan Tamil whose husband is on Diego Garcia, says her husband was also asked to fill out a form.
"We're concerned because we don't know what advice the group have been given about those forms and what the impact of their answers will be, when in fact, they could be used to determine what happens to them next, which is the outcome of their entire lives," Eades says. He added that if the answers appear to focus on economic hardship rather than any persecution they may have suffered based on the five criteria under the refugee convention – race, religion, nationality, membership of a particular social group or political opinion – the refugees could be denied asylum and sent back.
However, for many Tamils in Sri Lanka, economic hardship is the direct effect of persecution. After the government crushed the Liberation Tigers of Tamil Eelam (LTTE), ending a bloody 26-year civil war, the military ramped up the construction of security checkpoints and vehicle searches in Tamil-majority areas like Mannar, where Meera and Radha live.
"The human rights situation in Sri Lanka is deteriorating. People are more fearful now that the Rajapaksa brothers are back in power," says Rebecca Lim, international advocacy coordinator for the International Tamil Refugee Advocacy Network (I-TRAN), referring to former Sri Lankan president Mahinda and current president Gotabaya, both of whom have been accused of war crimes during the civil war.
Radha, whose husband's brother was killed during the war, says their family still faces regular harassment by the Sri Lankan military. "The army always comes and harasses us. One time, they took him in for questioning for three hours and then released him," she says.
When her husband was still in Sri Lanka, authorities would come to their home during the night to question her, ostensibly aware that he was out working as a truck driver. Scared to face the questioning alone, Radha started to hide out with their three children at a neighbour's home whenever her husband was out.
"If you're a poor Tamil villager, you can be scrutinised and picked on anytime," Lim says.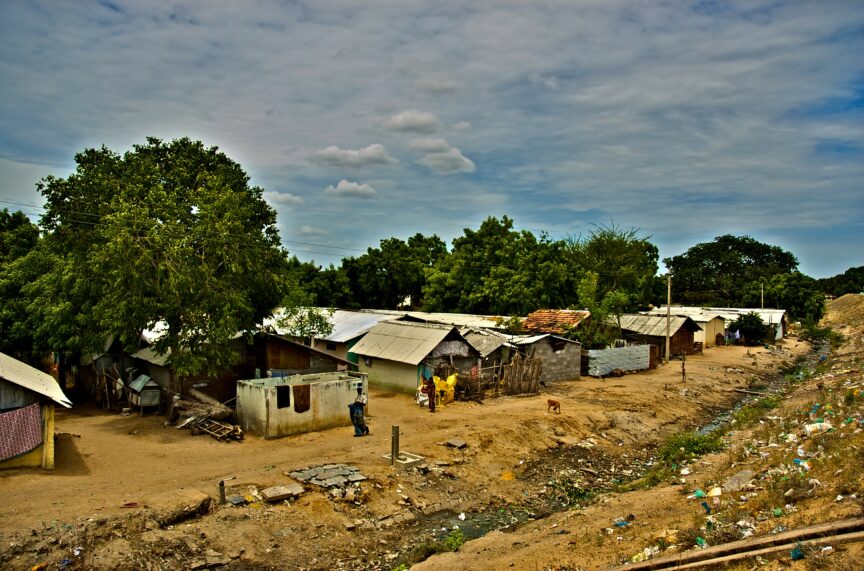 Whereas Radha's and Meera's husbands fled to India in 2021, most of the group on Diego Garcia had been living in India for years. At least 60 are registered as refugees in Tamil Nadu, including a two-year-old, according to a list published by a local newspaper. More than 80,000 Sri Lankan refugees fled to Tamil Nadu starting in the 1980s to escape the civil war, and most are still living in more than 100 camps across the state.
"Some of those children will have been born in those camps in Tamil Nadu and have never been to Sri Lanka," Eades says. 
For them, deportation to Sri Lanka would place them in a country that is not only potentially unsafe, but also unfamiliar. Nonetheless, Mario Johnson, president of the Tamil Lawyers Council in Chennai, says deportation to India would be no safer.
"We have three generations of refugees living in Tamil Nadu who can't get any education or jobs or citizenship rights," Johnson says. "Although the Indian government has given them refugee cards and some amenities, they are not following international standards. India is not a signatory to the 1951 refugee convention and considers refugees to be illegal immigrants."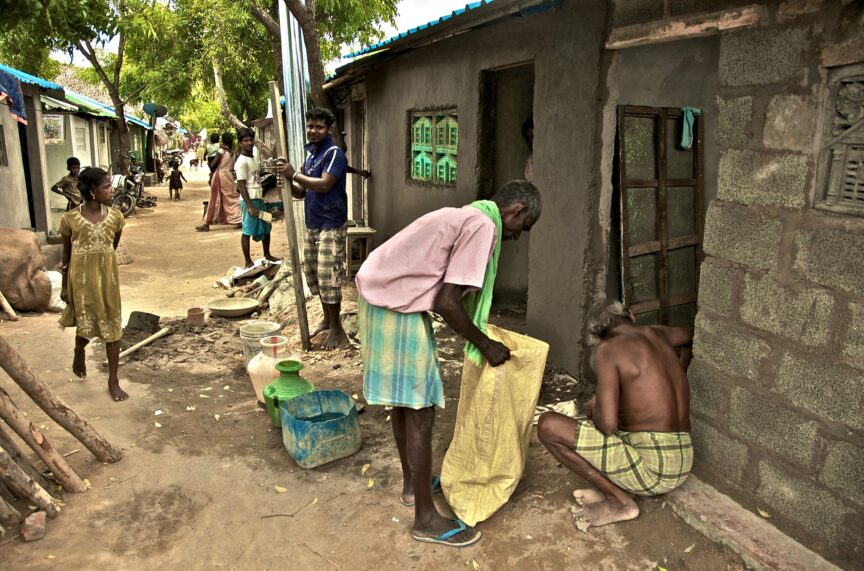 Moreover, refugees with alleged LTTE ties or who have tried to leave India, thus forfeiting their refugee status, are at risk of detention in Tamil Nadu's "special camps", which one Indian parliament member has referred to as "open prisons, torture camps". In August 2021, at least 29 Tamil refugees in a special camp attempted suicide in protest against their detention, which they say is unlawful.
"We've suffered a lot. These men who are stranded have suffered so much hardship," Radha says, crying over the phone. "With the men gone, we have no income. I hope they will be brought to a good, safe country and be able to support their families."
*Names have been changed
Shortly after publication of this article, Novara Media received the following statement from the FCDO: "We are supporting 89 people who were escorted to the British Indian Ocean Territory in their damaged fishing vessel last year. We are working urgently with the group and our international partners on options and next steps, with their welfare being our top priority."
Novara Media also received a statement from the Office of the United Nations High Commissioner for Refugees saying the refugees "have indicated they have international protection needs and consequently cannot be returned to Sri Lanka" and cannot be returned to India unless they would be "free from persecution or other forms of serious harm" and "accorded the standards of treatment commensurate with the 1951 Refugee Convention and other international human rights standards".
Jacob Goldberg is the editor-in-chief of New Naratif.