Of Course Sunak Says Inflation Can't Be Fixed. Fixing It Would Mean Taxing Billionaires Like Him
People are going hungry while profits are at record levels.
18 May 2022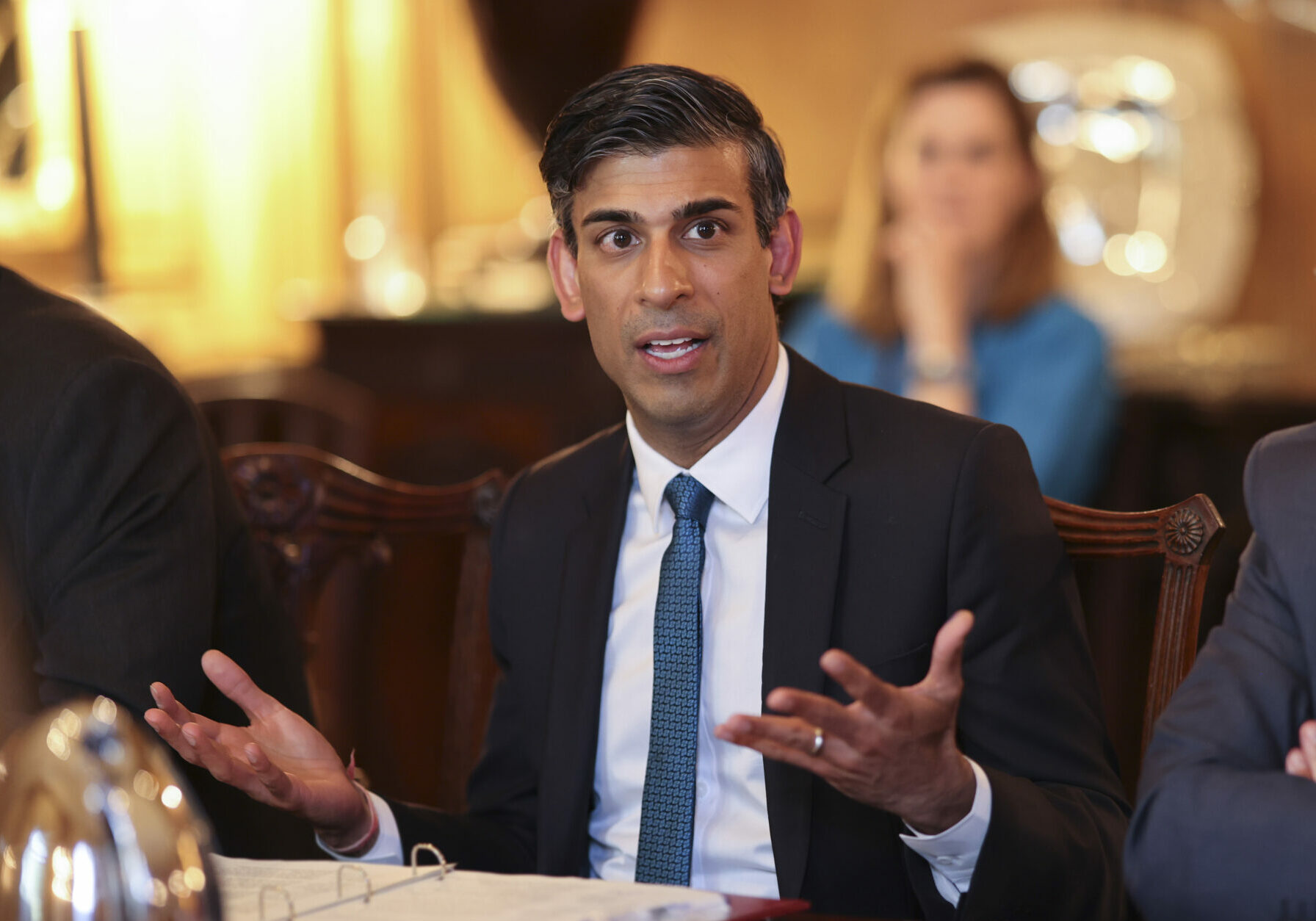 Rishi Sunak recently reappointed Michael Gove to the 'levelling up' brief. Tim Hammond / No 10 Downing Street
Inflation today hit its highest level in 40 years, with prices rising by 9% in the 12 months to March. This is up from 7% in the 12 months to April. In other words, not only are prices rising, price rises are accelerating. And it's almost certain to get worse over the rest of this year. Yet despite what Rishi Sunak would have you think, that doesn't mean there's nothing to be done.
For months now, the chancellor has pushed the line that inflation is some natural disaster attributable to forces beyond his control; this morning, he reiterated the government "cannot protect people completely from these global challenges". He's not entirely wrong.
Big external events have driven price rises. The aftershocks of lockdowns – some ongoing as China pursues its draconian "zero Covid" policy – have disrupted the supply of goods around the world. Droughts have damaged harvests in places like India, which has now banned grain exports. And Russia's invasion of Ukraine has massively disrupted natural gas, oil and wheat markets.
But all of this means that demands for the Bank of England to put up interest rates, as Tory MPs are now insisting, or for workers to exercise "wage restraint", as £500k-a-year Bank of England governor Andrew Bailey keeps telling us, will make no real difference. There is no interest rate in London that will end Russia's war. Paying teachers or Deliveroo riders less won't make Qatari gas any cheaper. Anyone pushing either idea – raise interest rates, cut wages, or both – should be dismissed.
That doesn't mean that Sunak is right that nothing can be done. Profits are at record levels. This shouldn't be surprising: if everyone is paying more for things, but most of us aren't earning more, someone is pocketing the difference. Companies able to exploit global instability, such as those selling oil and natural gas, have done exceptionally well.
If we want to address the cost of living crisis, then, two things need to happen immediately. First, wages, pensions and benefits need to be increased dramatically. The government could step in right now with an emergency budget that cleared the way for double-digit increases in pensions and benefits payments and the national living wage.
Second, the prices of goods and services essential to life can be managed by government. We already have price caps for domestic energy prices – even though Ofgem, the government agency that administers this, quite openly says it is acting to protect the privatised domestic energy market, not ordinary people. This is a political choice: protecting private profit-making at the expense of millions of households. This government could make a different choice: protect households by freezing energy price increases and, if that means a few suppliers going bust, nationalise them just as it did with Bulb last year.
To pay for this, it will be necessary to squeeze some of those record profits and enormous piles of wealth that have been built up in the last few years. BP and Shell have between them made £19bn profits in the last year alone. Markups – the difference between a product's price and the amount it costs to produce, and where a company makes its money profits – for the biggest companies have risen hugely. Covid saw an extraordinary transfer of wealth upwards. A windfall tax would be a good start on redressing this – but Labour's plans barely touch the sides.
The last time we saw inflation like this in Britain was four decades ago. Back then, more than half of employees were in a union. Collective agreements on pay and conditions at work covered over three-quarters of those employed. If inflation went up, workers could demand more pay. Today, unions are a shadow of their former selves. Basic labour market protections have been stripped away. Millions are exposed to 1970s-style inflation without 1970s-style unions to defend them. It is essential that the government acts. And if they will not, we need a mass movement to demand they do. The TUC's national "We demand better" demonstration on 18 June could be a step towards that.
James Meadway is an economist and Novara Media columnist.