Just How Rich Are the Tory Leadership Candidates?
Time for a wallet inspection.
12 July 2022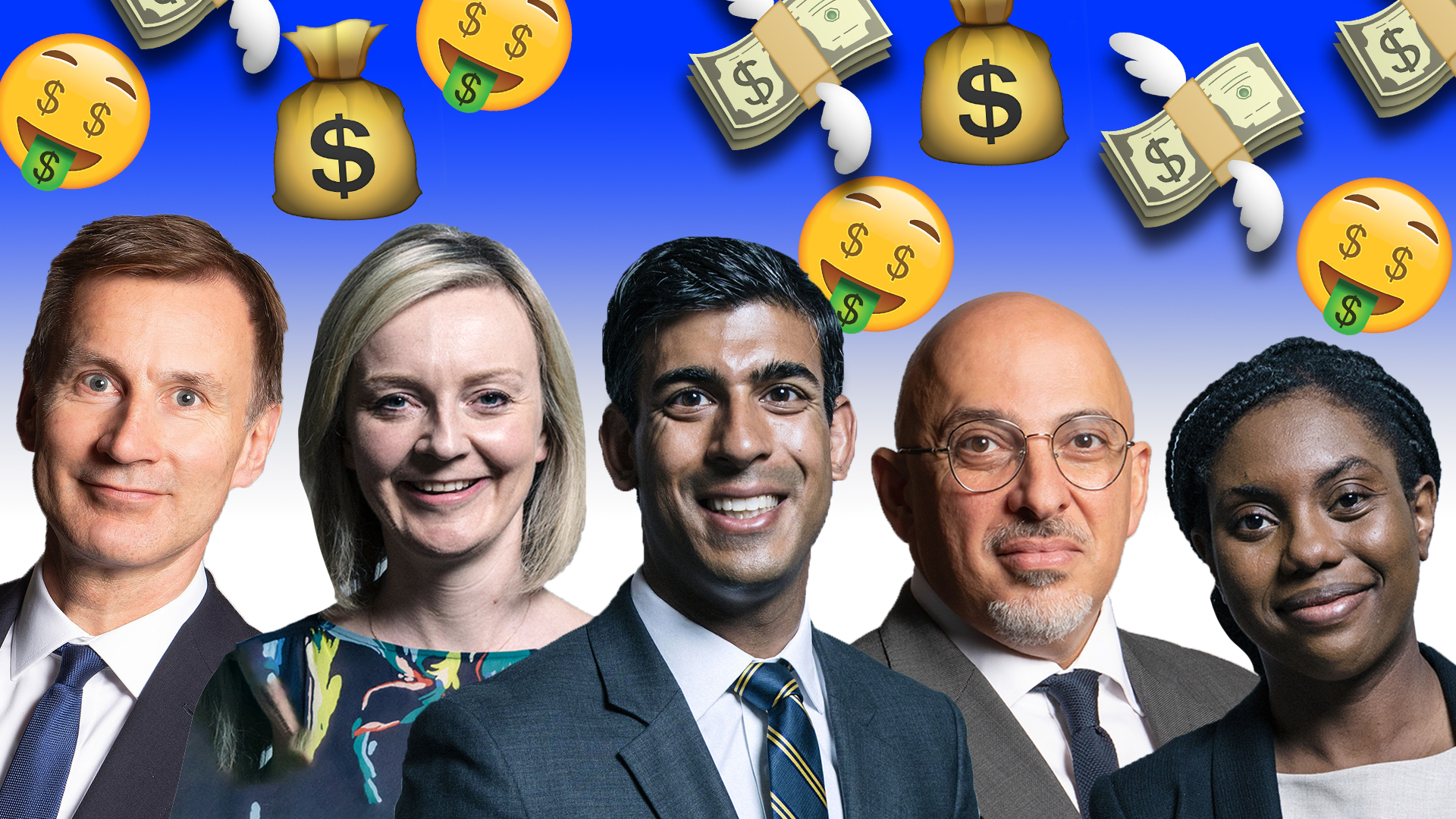 Credit: Bronte Dow
We live in a plutocracy. In August, 0.29% of the British public – 5% of whom earn over £100,000 – will choose the country's next prime minister. Once in office, the newly appointed PM will begin receiving advances from the UK's estimated 4,000 political lobbyists. Cash will pour into their party's coffers from super-rich donors keen to keep the UK the world's leading cesspit of dirty money – one-third of the UK's richest people have donated a combined £52m to the Tories in return for around £100bn in tax breaks, a great deal if you ask us – as well as from corporations hoping to land some sweet PPE deals in time for the next pandemic.
Given the outsize influence that money has on our democracy, we're surprised how little attention has been paid to how much of it the Tory leadership candidates have. Sure, Rishi is super rich – but exactly how much are we talking? Much more so than their outlandish campaign pledges, the 11 candidates' wealth and how they acquired it could indicate the kind of prime minister they will be. With that in mind, we've decided to compare the 11 hopefuls on one metric: the size of their wallets.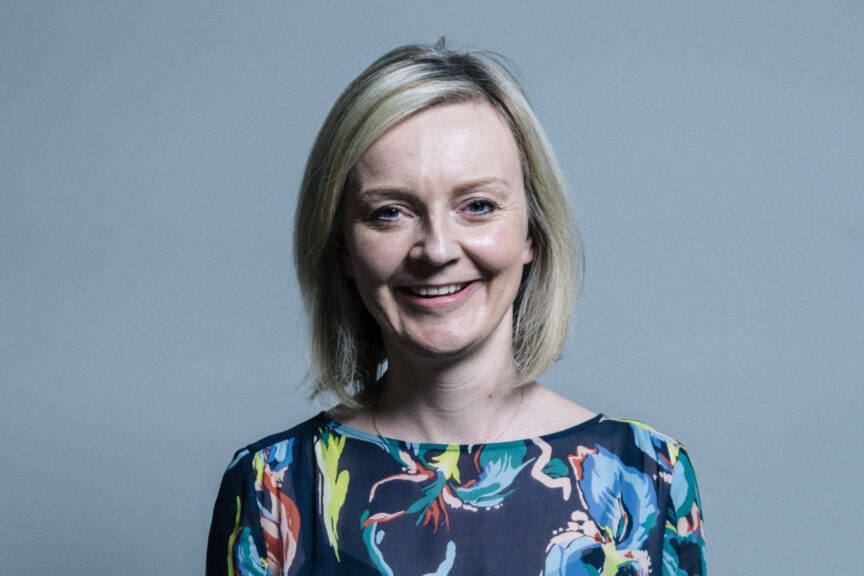 Liz Truss
Other jobs?
Not currently. She may have earned a few quid at Shell, which she joined as a graduate trainee accountant, before going on to work as economic director at the telecoms company Cable & Wireless. Unlikely she earned much at Reform, the rightwing think-tank she deputy directed for two years before becoming an MP.
She's also tried her hand at writing: in 2012, two years after she was first elected, she co-authored Britannia Unchained: Global Lessons for Growth and Prosperity alongside her fellow Tory MPs Kwasi Kwarteng, Priti Patel, Dominic Raab and Chris Skidmore. She still gets a few quid in royalties from that.
Family money?
Nope: her dad was a maths professor at Leeds, her mum a nurse, teacher and member of the Campaign for Nuclear Disarmament. When she first joined the Tories, her dad's colleague emailed him saying: "I see your daughter's become a T***'." Legend.
Married rich?
Averagely: her husband Hugh O'Leary is an accountant.
Landlord?
Not that we know of (DM us if you know otherwise).
Known political donors?
Despite expressing an interest in the 2019 Tory leadership contest, it doesn't appear Truss took any donations that year.
She was shipped out to some fancy events, though: in March 2019, conservative think-tank the American Enterprise Institute – whose associate Steven Hayward has described global warming as being "based on exaggerations and conjecture rather than science", and which has received millions of dollars from fossil fuel giant ExxonMobil – flew Truss into Sea Island, Georgia to speak at their annual world forum; the flights alone cost over six grand.
Truss has received some rather generous gifts in her time, too, including four tickets to Newmarket Races worth £1,104, and some 400 quid theatre tickets.
Truss does like to return favours. In January, it was reported that she insisted on lunching at an uber-expensive private members club owned by Tory donor Robin Birley. Who picked up the £3,000 bill, which included two bottles of dry gin, three of Spanish white wine and two of a French red? We did, of course.
Other income?
As we say, she still gets royalties from Springer for the book she co-authored in 2012: £229.25 in the last year alone (who's buying this book?!)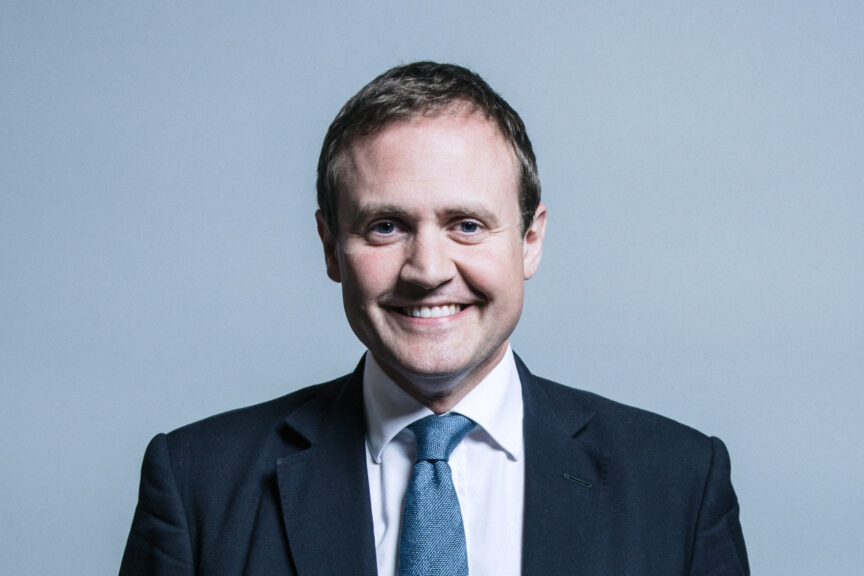 Tom Tugendhat
Other jobs?
Before being elected by the people of Tonbridge and Malling, Tugendhat, or "Tit" as he likes to be known, was a conflict journalist in Beirut – we doubt that paid particularly handsomely. He did set up a PR company in Lebanon, however – and there are certainly a fair few Middle Eastern warlords in need of some image cleansing. He then went on to join the British Army, which pays averagely.
It was after Tugendhat became an MP that his journalism career really took off. He now makes regular appearances in the Mail on Sunday and Telegraph, as well as the odd turn in The Times and The Spectator. Between August 2021 and March 2022, Tugendhat was paid a total of £5,000 for nine articles in the three newspapers – cushy.
Previously, Tom has also been paid £5,000 a month to be a "leadership mentor" for Pool Reinsurance Company, whatever that means.
The big bucks, however, are in speaking engagements. For five and a half hours' work at four engagements, Tugendhat was paid £15,600 – or £2,836 an hour (the hourly wage of an entry-level staffer in his office is roughly £11). Two-thirds of this came from Cazenove Capital, whose parent company is responsible for three-quarters of a trillion pounds worth of assets.
Family money?
Tugendhat comes from a long line of public servants – rich ones, though. His dad's retired high court judge Sir Michael Tugendhat, his uncle the former vice president of the EU. Given little Tommy went to one of the most expensive schools in the country – St Paul's in London, where boarding fees top £13,000 per term – I think we can safely say yes.
Married rich?
True to family form, Tugendhat's wife is a French judge. Are those well-paid? Je ne sais pas.
Second homes?
Tom co-owns a property and land in northern France with his family.
Landlord?
Not that we know of (again, our DMs are open).
NFTs?
No, but Tom does hold a stake of over 15% in American real estate company Lashkar and Co. He also holds shares worth more than £70,000 in three companies – a companies data platform, a "quantum encryption" company and a health tech company – as well as some shares in a productivity software company.
Known political donors?
Between August 2021 and May 2022, Tom received £65,000 from three named donors: £30,000 from businessman David John Coldman (Coldman donated a further £40,000 to Tugendhat in 2020); £25,000 from billionaire banker and Conservative peer Michael Spencer, whose investment company ICAP was caught up in the Libor scandal and whose original peerage nomination by David Cameron was reportedly blocked by the Cabinet Office; and £10,000 from InvestUK Group Ltd, a company that helps foreign investors put money in the UK.
In 2020, Tugendhat also received £12,500 from Jeremy Isaacs, presumably the private equity guy, rather than the Scottish BAFTA-winning TV producer?
Even if not, Isaacs wouldn't be Tugendhat's weirdest donor: in 2016, Tugendhat received £5,330 from the Catholic Bishops' Conference of England and Wales to pay for a parliamentary intern.
Like Truss, Tugendhat has taken advantage of some rather swanky hospitality, too: in 2016 the law firm Mischon de Reya – fined earlier this year for breaching anti-money laundering laws – hosted him at Wimbledon.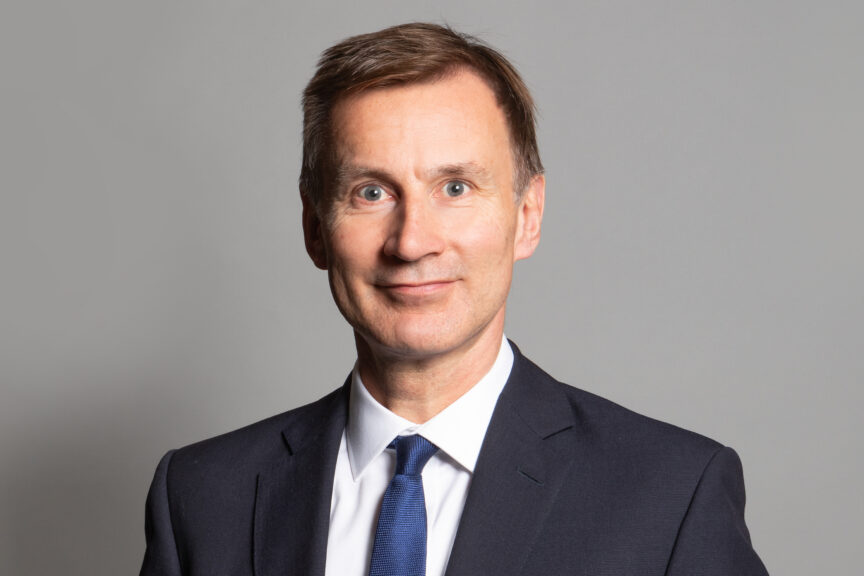 Jeremy Hunt
Other jobs?
Before becoming an MP, Hunt was a management consultant and, like Tugendhat, co-founded a PR agency.
These days, the man simply loves to speak. In the past 13 months alone, Hunt received £62,400 for speaking at nine engagements.
One of these, in December 2021, was for Healthcare Business International, the for-profit healthcare company whose conference protestors disrupted during the 2016 junior doctors' strike. The strike was against the new contract then health secretary Jeremy Hunt was forcing on junior doctors, slashing overtime pay, resulting in a relative pay cut of up to 40%.
Family money?
Presumably, given that he went to (and was head boy at) Charterhouse School, where these days boarders pay £44,220 a year. He comes from landed gentry stock, which might be why.
Married rich?
Unclear: not much is known about his wife, other than that she's Japanese – sorry, Chinese.
Landlord?
You bet. Hunt owns seven flats in Southampton, as well as co-owning a London office building. He and his wife co-own property holdings company Mare Pond Properties Ltd, which in 2021 reported assets of £3.8m.
Known political donors?
Not at present – however, in his run-off with Johnson in the last Tory leadership contest, Hunt attracted quite a bit of support: £275,144.59, to be exact. Among his most notable backers are Maurizio Bragagni OBE – the Italian businessman who last month wrote an article for an Italian news platform in which he talked about "Muslim-run urban areas" and described London as a "reduced" city "worse than any African metropolis" – and Aquind Ltd, owned by former Russian government apparatchik Alexander Temerko.
Other of Hunt's backers in 2019 included a shipping company, a couple of management consultancies, a cable manufacturer, some construction companies and an education company. He was also backed by Tory co-treasurers Malik Karim and Lord James Lupton to the tune of £15,000.
Any more coins fallen down the back of the sofa?
Ah, there is the £14.5m Hunt is reported to have made in 2017 when he sold his education listings company Hotcourses, making him among the richest members of Theresa May's cabinet. Hunt got a bit touchy about the subject when Jeremy Vine brought up this fact in 2019, describing it as "the politics of envy".
He added: "Thank you Jeremy, for instead of saying that I've been successful and set up a business and created 200 jobs, the way you chose to phrase it is 'you're the richest man in the cabinet,' and if that was meant as a compliment, which I somehow doubt, thank you very much for that very generous compliment."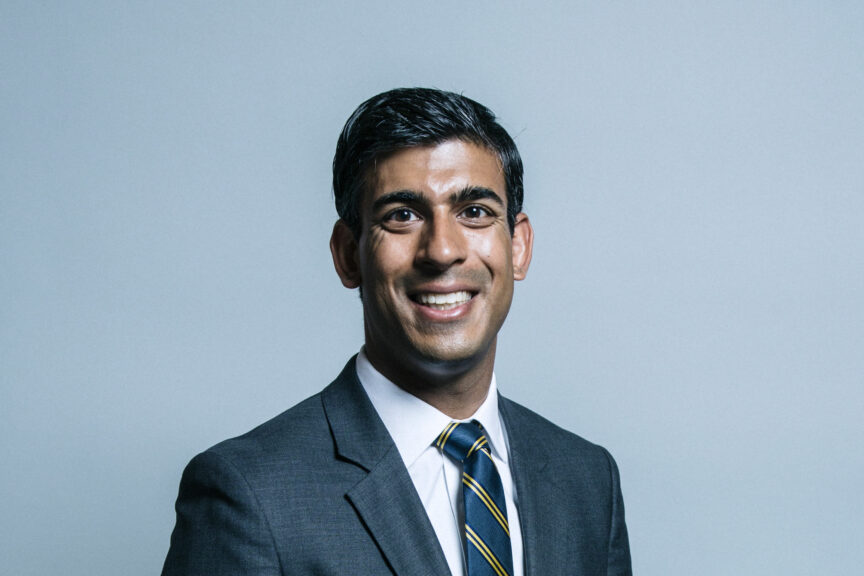 Rishi Sunak
Other jobs?
Sunak didn't just get himself a sugar mamma – he made his own money too. The MP for Richmond, Yorkshire came to politics after a pretty successful career managing hedge funds linked to the tax haven that are the Cayman Islands. He's been seeing pound signs from the off: his first job out of uni was at the American investment bank Goldman Sachs, where he'd have been paid upwards of £60,000.
Family money?
Given that his parents were a GP and a pharmacist, it's unclear how they stumped up the money to send Rishi to Winchester College, the boarding school where fees top £45,000 a year (like Hunt, he'd go on to become head boy).
Sunak clearly approved of their choice: he and his wife Akshata Murty donated over £100,000 to his alma mater last year.
Married rich?
Hoooo boy did he. In 2009 Sunak married Akshata Murty, daughter of the "Bill Gates of India". She has a 0.91% stake in her dad's IT and consultancy company, Infosys, worth around £690m.
Murty collects around £11.5m in Infosys dividends annually; one Ukrainian MP described this as "blood money" given the company's continued operation in Russia. A few days later, Infosys announced it was in the process of "urgently" closing its Russian office. The company also claims to have pledged $1m to help the victims of the war.
Infosys isn't the Murty family's only cash machine, however. There's also the company's joint venture with Amazon in India, Taurus Business And Trade Services, signed off in 2014 and thought to be worth around £900m a year.
Murty also directs the venture capital firm her dad founded in 2010, Catamaran Ventures UK Ltd (Sunak had shares in the company, but transferred them to his wife just before he was elected in 2015 – best to keep it in the family), as well as directing or holding shares in five other UK companies.
Only after it emerged Murty was a non-dom on a £30,000-a-year "golden visa" did she agree to pay UK taxes on her income. At the time, the Liberal Dems urged Sunak to close the "loophole" of ministers' partners claiming non-dom status. He didn't, obviously.
Landlord?
Surprisingly, no.
Known political donors?
Yep, including some Sunak would rather forget. In 2016, he accepted £6,000 from Alexander Temerko, a former oil exec and sometime aide to Boris Yelstin, who has donated Alexander Temerko, a former oil company executive, is reported to have donated £357,000 to the Tory party under Boris. A fan of Borises the world over, it seems.
Sunak also received a cool £50,000 from a certain Dean R Benson in November last year, perhaps in anticipation of a leadership bid.
Anything else to declare?
After being made a junior Treasury minister by Sajid Javid back in the summer of 2019, Sunak put some of his money in a blind trust, which allows people to invest money without knowing where the money is invested – a way to avoid conflicts of interest. Conveniently, this also means the public doesn't know about potential conflicts of interest, either.
In October 2020, opposition MPs pressured Sunak to release details of the blind trust, including whether any money was being held in offshore tax-havens. "The truth with this trust is that the only people that are blind to it are the public," said Lib Dem leader Sir Ed Davey. No details have been released to date.
Net worth?
According to the Sunday Times Rich List, Sunak and his wife are worth a combined £730m.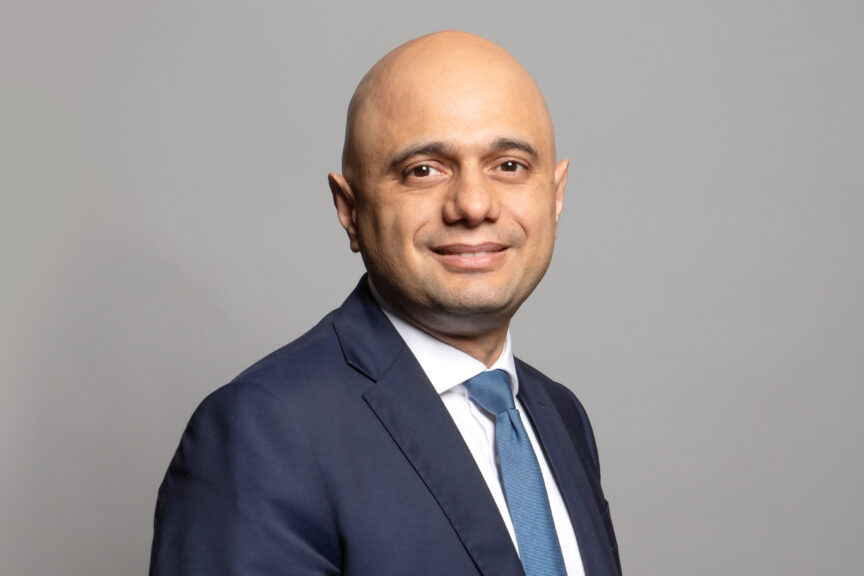 Sajid Javid
Other jobs?
Between his jobs as chancellor and health secretary, Javid was a backbencher, and took up a job as a senior advisor to multinational investment bank JP Morgan, paid £150,000 a year for 80 to 96 hours per year – so £1,875 an hour. Javid was also paid the equivalent of £150,000 by C3.ai, a California-based artificial intelligence firm, for ten to 12 days' work per year.
Javid remained an MP while he did this work. The advisory committee on business appointments at the Cabinet Office, which oversees jobs taken by former ministers and senior civil servants, saw nothing wrong with this – so that's all right then.
He gave up his side hustles in June 2021 when he became health secretary, but held onto £45,000 worth of share options in C3 AI, and used his position to talk about how artificial intelligence could be used to tackle health injustices.
Family money?
Javid is, famously, the son of a bus driver. He became extremely rich through his 18-year-long banking career, which he left in 2009 to become a politician, taking an estimated 98% pay cut in the process. For six of his years in banking Javid was a non-dom, allowing him to legally avoid paying tax on overseas earnings.
Married rich?
You don't need to marry rich when you're already filthy stinking rich. Still, Javid's wife Laura King is a businesswoman.
Landlord?
Javid – who was housing secretary from 2016 to 2018 – was co-director of a multimillion-pound property business along with his brothers until 2005. According to the register of members' interests, he currently owns a house in London which gives him a rental income.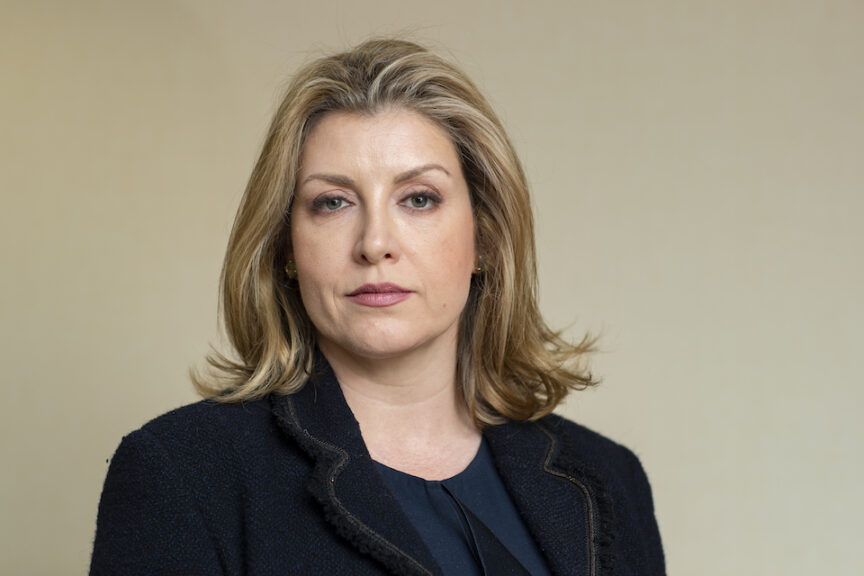 Penny Mordaunt
Other jobs?
Mordaunt had a number of jobs before becoming a politician, including head of foreign press for George W Bush's 2000 election campaign, head of broadcasting for Conservative Central Office under William Hague and the director of several charities. None of those will be badly paid, but she's not as stratospherically rich as some of her competitors.
Since becoming an MP, she's starred in Tom Daley's diving show Splash!, for which she was paid £10,000; she donated the money to the renovation of her local lido and four armed forces charities.
Family money?
No. She took a job as a magician's assistant to pay her way through college.
Married rich?
She is married to Ian Lyon, a classical singer.
Landlord?
Not according to the register of members' interests, no.
Known political donors?
Mordaunt has accepted donations from First Capital Consultants, a firm owned by Terence Mordaunt, chairman of the Global Warming Policy Foundation – which lobbies against policies to mitigate climate change which they argue "may be doing more harm than good".
Penny Mordaunt is not the only Tory Terence Mordaunt has donated money to. He's a longtime Tory donor. He also owns the Bristol Port company, which in 2019 was given £100,000 in cash by the government to "prepare for Brexit", despite having declared itself "Brexit ready".
Other registered financial interests?
Only her unpaid gig as an unpaid Royal Navy commander.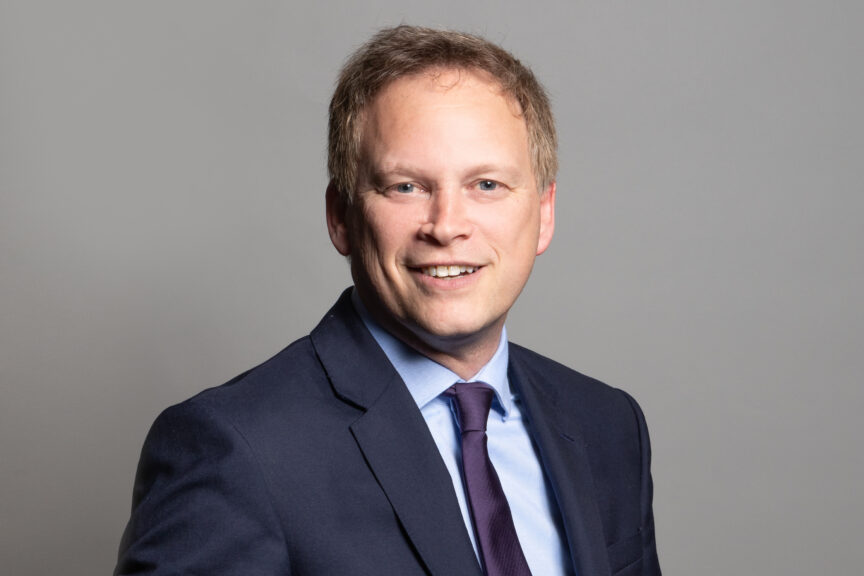 Grant Shapps
Other jobs?
It's not another job but he retains a stake in Print House Ltd, a London-based design and print company.
From 2017-19, Shapps was a consultant for satellite communications company Avanti Communications Group plc, receiving £2,000 a month for around seven hours' work – nice.
Shapps has been in trouble in the past for working as a web marketing expert under the pseudonym Mike Green after he first got elected in 2005. He denied it and then had to apologise, admitting that he may have been "over-firmly" denying it. In fact, he had threatened the constituent who pointed it out with legal action.
Family money?
Shapps is not a blue-blooded shire Tory archetype. He was born in Watford and went to grammar school.
Married rich?
Belinda Shapps is a councillor and psychotherapist. From 2009 to 2021 she was a partner at Auction Girl UK, which sold people's old tat on eBay for them.
Landlord?
No.
Known political donors?
A Mr Sarbjit Jhooty Singh gave £5,000 to Shapps in 2021.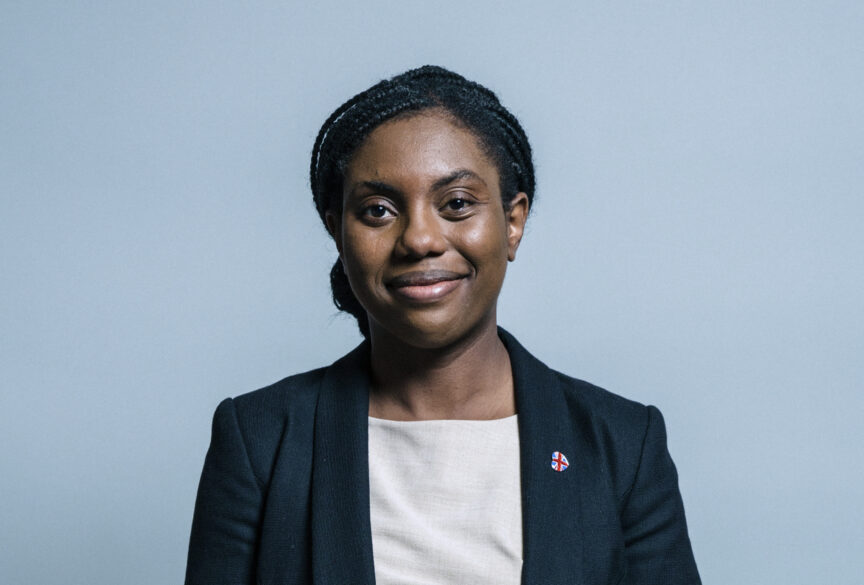 Kemi Badenoch
Other jobs?
Badenoch frequently cites having briefly worked in McDonald's as a teenager as evidence of just how ordinary, tenacious and hardworking she is. But despite starting out on minimum wage, she would certainly have been a high earner for the majority of her career, working in consultancy and banking.
Before Badenoch became equalities minister, leading the charge in the Tories' war on wokeness, she spent several years as associate director of private bank Coutts. After this, she honed her politics as a digital director at The Spectator.
However, by Tory standards, Badenoch certainly doesn't appear to be dripping in wealth, and she hasn't had another job since being elected to parliament.
Family money?
Not really. Badenoch's father was a GP, her mother a professor. While she hardly grew up in poverty – living in the United States and then Nigeria, where she attended a fee-paying international school – she has described herself, probably pretty honestly, as middle class.
Married rich?
Yes – to a banker. Badenoch's husband, Hamish, a former Tory councillor, is high up at Deutsche Bank.
Landlord?
Not according to the register of members' interests, although this wouldn't include properties in her husband's name.
Known political donors?
Barely any. Badenoch has said she wants to stop the government from being "a piggy bank for pressure groups", so accepting the sort of money-for-influence donations her colleagues consider ordinary would be a pretty bad look.
Instead of acting on behalf of financial interests, it seems Badenoch has taken aim at antiracist education, gender-neutral toilets and net-zero entirely of her own volition.
Other registered financial interests?
Having based her candidacy on some rather vague commitments to cut taxes and shrink the state, Badenoch is certainly not an enemy of money.
But small gifts only suggest a friendliness with billionaire Conservative patron Michael Hintze, who has also donated to dozens of other politicians in the party, and an interest in Rugby. As Tories go, Badenoch is pretty clean.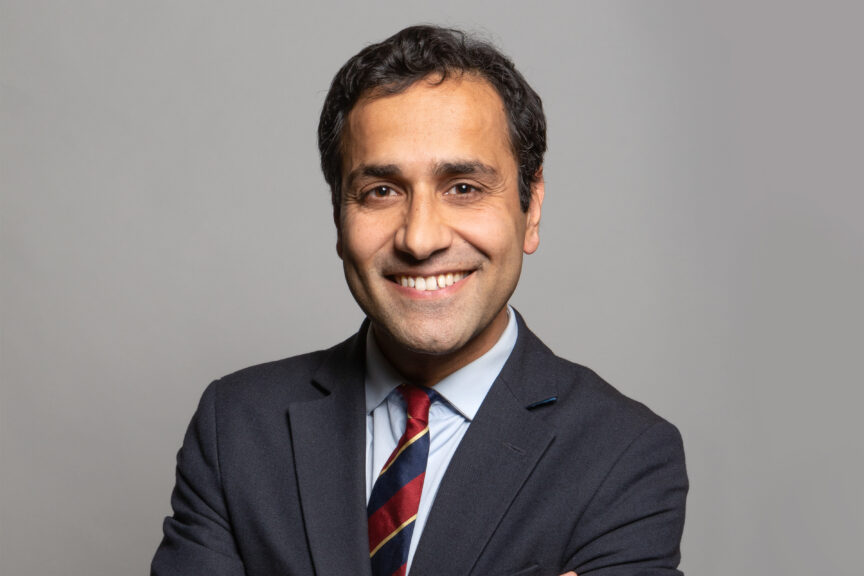 Rehman Chishti
Other jobs?
While MP for Gillingham and Rainham, Chishti – a former barrister – has worked a couple of hours as an Army reservist. Paid a humble £16, it's safe to assume he didn't do this for the money.
He does, however, have a second job as a senior fellow for international religious freedom policy at the American NGO the Religious Freedom Institute (RFI). This may have arisen as a result of the year he spent as Boris Johnson's special envoy for religious freedom.
Chishti currently receives a comfortable £1,868.19 per month for 10 hours' work for the RFI, in addition to his £84,000 MP salary, boosting him to a triple-digit income.
His RFI job is relatively uncontroversial, however, compared to past roles. A few years ago, Chishti took on an advisory post for a Saudi Arabian think-tank seeking to expand its international presence. A Liberal Democrat MP complained that Chishti, who was paid £200 an hour by the King Faisal Centre for Research and Islamic Studies, was making parliamentary speeches that sought to advance Saudi interests while bankrolled by the organisation. However, the parliamentary standards commissioner chose not to investigate the complaint.
Family money?
Probably not. Chishti's father was a religious advisor to the prime minister of Pakistan, who moved to the UK in 1978 to become an imam. Chishti joined him in Kent at the age of six, where he attended a state school.
Married rich?
He's not married.
Landlord?
It doesn't look like it.
Known political donors?
Remarkably, none.
Other registered financial interests?
No, but some nepotism. He uses his parliamentary budget to employ his sister, Nusrat Ahmed, as his office manager.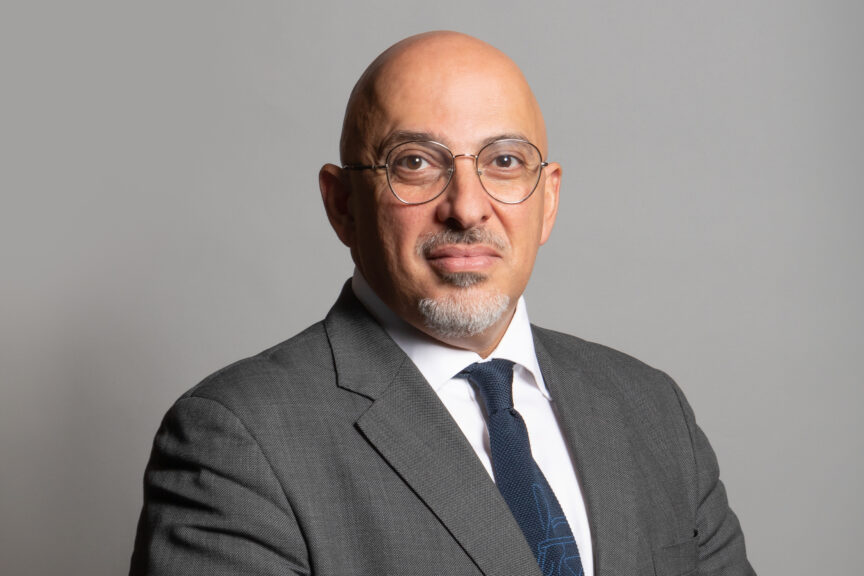 Nadhim Zahawi
Other jobs?
A chemical engineer by training, in 2000 Zahawi co-founded the polling company YouGov. He was CEO from 2005 until 2010, when he became an MP – but since then, Balshore Investments, a firm to which he is linked, has banked over £20m from selling its shares in the company, so…
In 2010, he co-founded the property company Zahawi & Zahawi with his wife, which has a portfolio of around £100m.
Between 2015 and 2018 Zahawi was chief strategy officer for Gulf Keystone Petroleum, for which he pocketed £1.3m. During this time, Zahawi was co-chair of the All-Party Parliamentary Group on Kurdistan, where Keystone has an oilfield.
Family money?
Though Zahawi's family is indisputably loaded, the financial paper trail is patchy. YouGov company documents have referred to Balshore Investments – based in the tax haven of Gibraltar – as "the family trust of Nadhim Zahawi's family".
HMRC is currently investigating Zahawi's tax affairs after a hushed-up inquiry was launched into his finances by the National Crime Agency in 2020. In an interview with Sky's Kay Burley, he was questioned on whether his cash was "being funnelled into his parents' accounts" to keep his "hands clean". Zahawi denied any wrongdoing, and said he'd publish his tax returns if he were appointed PM. He wouldn't commit to backdating them, though.
Married rich?
Lana Zahawi is also rolling in it. When her husband became a minister in 2018, he shifted his stake in their £100m family property empire, Zahawi & Zahawi, to her. She uses her pre-marriage name Saib on company records. As part of her portfolio, Lana Zahawi owns two superstores, including a £6.3m plot, bought last year.
During the pandemic, Saib was also listed as the director of the short-lived Warren Medical Limited, which is confusingly described on Companies House as trading real estate. Before switching it up to Warren Medical, the firm was called Zahawi Warren Limited for one day. During the company's lifespan, Nadhim Zahawi was under-secretary of state for Covid-19 vaccine deployment.
Lana Zahawi also runs the riding school Oaklands Stables, owned by her husband, for which he once (apparently erroneously) expensed almost £6,000 in energy bills.
Landlord?
Very much so. Zahawi has mega stakes in property, earning rental income from both residential and commercial lets, many of them mortgage-free. Between them, he and his wife own five homes: three in London, including a £20m townhouse; one in Warwickshire; and one in Dubai.
During Covid, Zahawi was criticised for dragging his struggling small business-owning tenants – a dry cleaner, a kebab seller and a barber – through the courts for unpaid rent. The latter, James Green, who was sued for £130,000, said of Zahawi's landlordism: "How are we meant to find this – down the back of the sofa? The PM goes on about building back better. But his own minister's family are acting like debt collectors."
Known political donors?
Really doesn't need the money, does he. He's just declared donations-in-kind in the form of event tickets and hospitality from the Football Association Premier League and Global Media & Entertainment.
Is that it?
Not quite. As well as Balshore, Zahawi is also linked to Berkford Investments, which in 2011 gave him and his wife a loan to buy a livery yard.
He keeps things in the family. His twin sons are directors of his property company as well as – during his pandemic foray into the healthcare industry – his medical company (or was it real estate?).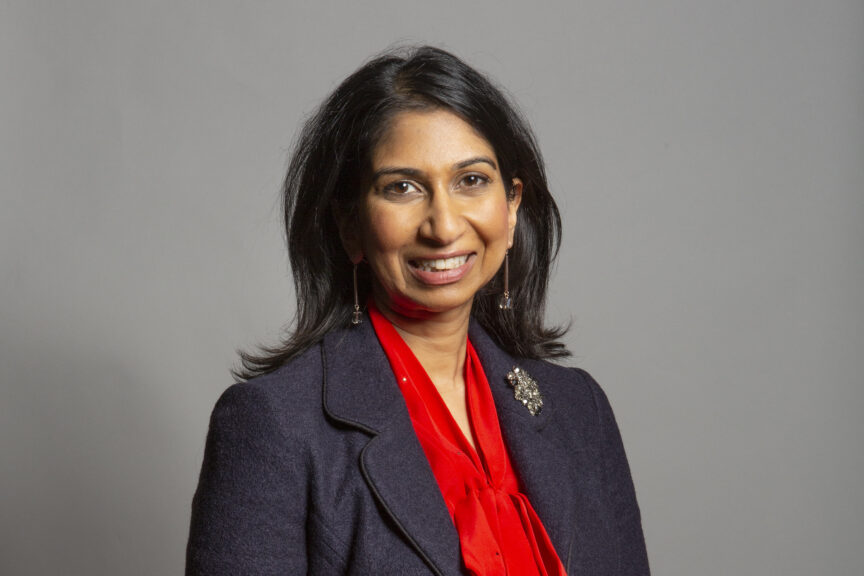 Suella Braverman
Other jobs?
The hard-right anti-woke Tory, who supports deporting refugees to Rwanda, was formerly a lawyer specialising in commercial litigation, judicial review, immigration and planning law.
From 2011 until 2021, she was a member and director of Michaela Community School, a free school.
Family money?
Braverman doesn't appear to have a wealthy background. Her parents came to Britain in the 1960s from Kenya and Mauritius. Her father worked for a housing association and her mother, as a nurse and Tory councillor. Braverman's mother, Uma Fernandes, has described herself as "a natural-born Conservative", explaining that "being a nurse for nearly 30 years has left me with the strong belief that everybody should be treated equally." Um?
Married rich?
Much digging to not much avail on Braverman's husband, Rael: besides being an executive at Mercedes-Benz, Rael is sometime director of the now-dissolved falafel shop Falafelicious.
Landlord?
Yep: she rents out a flat in London.
Known political donors?
Seems not: just a few hundred pounds to speak at a Diwali gathering. Lovely.
Update, 13 July 2022: This article was updated to reflect the fact that Tom Tugendhat's family is, in fact, rich.