No, Sunak Probably Won't Close Labour's Poll Lead
Don't sweat just yet.
2 November 2022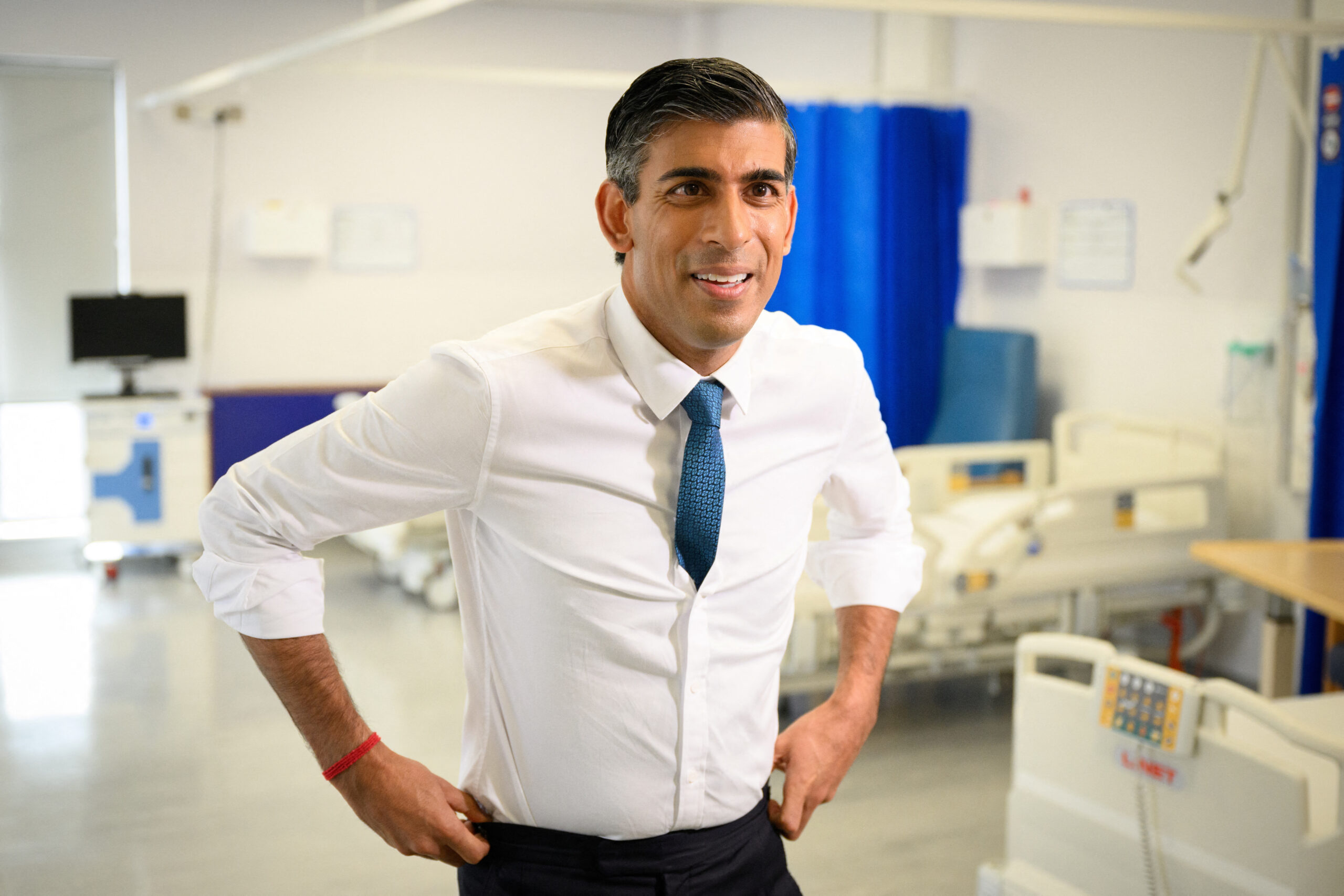 The new prime minister may have taken on an unwinnable task. Leon Neal/Reuters
It's been a stressful few months for Tory MPs, who have watched their party cycle through more leaders in the past 60 days than in the preceding 6 years. The combination of various leadership crises and an economic collapse under Liz Truss's brief premiership pushed the Tories to jaw-dropping lows in opinion polls, with one poll putting them nearly 40 percentage points behind Labour.
Yet the Tories are likely breathing more easily since their new leader Rishi Sunak ascended to office unopposed. Although his popularity dipped somewhat near the end of his time as chancellor, Sunak remains a far more credible force with the public than either Truss or her predecessor Boris Johnson both in terms of looking 'prime ministerial' and his record on managing the economy. However, he might not be the unstoppable force of electability he once seemed – and he may have taken on an unwinnable task.
Trouble brewing.
As the graph below shows, the Tories' problems didn't begin with Truss. The party hasn't led in a single opinion poll since December 2021 when the 'partygate' stories broke. And while Johnson's resignation in July 2022 was followed by a slight uptick in Tory support, as the energy crisis worsened and Labour announced its support for an energy price cut, the opposition opened up a double-digit lead.
Truss made this already bad situation much worse. After her disastrous mini-budget, Labour's lead skyrocketed from an average of 9pts (12-16 Sep) to 32pts (17-23 Oct). By the time she resigned, Keir Starmer led in best prime minister polls by as much as 50 points. It would seem that for Sunak, the only way is up.
His initial net approval ratings are positive (+4), vastly better than both Truss and Johnson. This is likely to have a coattail effect, dragging up the Conservatives' popularity overall, like we saw with Gordon Brown, Theresa May and Boris Johnson.
Indeed, in best PM polling, Sunak is neck-and-neck with Starmer. The Tories are challenging Starmer at his own game: they have chosen a slick, professional establishment figure who appeals to middle class voters. Whereas Johnson leaned on his fame and 'likeability', which contrasted to Starmer's awkwardness, Sunak essentially replicates the Labour leader's technocratic approach – and thus appeals to the very people currently backing him – as well as Tory voters who switched sides in frustration at Truss's incompetence.
The problem is, Sunak will have to do a lot more than just win back these voters in order to succeed. Specifically, he'll have to address three fundamental weaknesses in his party. 
First, there's the negative impact of Johnson's premiership. When it comes to showcasing a changed Tory party, Sunak is hardly a fresh face. He served as Johnson's chancellor for two years, and like the former PM, was fined by the Metropolitan Police as a result of partygate. Shaking off this association won't prove easy.
Second, there's the issue of the Tories' inadequate response to the energy crisis. Sunak and his party's popularity will hinge largely on their ability to resolve it. Chancellor Jeremy Hunt plans to scrap the energy price guarantee – a u-turn that will leave most voters facing eye-watering bill rises in April. Given that skyrocketing bills helped push Labour into double digits in the first place, it seems difficult to believe Sunak will recover support by allowing those bills to rise again.
Finally, Sunak faces an uphill struggle to rebuild the Tories' reputation as prudent managers of the national economy after Truss's mini-budget (and indeed his own unpopular March budget) nearly totalled it. Although Sunak (a Goldman Sachs alumnus) has reassured the markets by appointing Hunt as chancellor, Hunt's pro-austerity policies will further trash the economy, just as they did in the 2010s – and with it the Tories' polling prospects.
To win a (virtually unprecedented) fifth term for the Tories in 2024, Sunak will need everything to go right. Yet with an energy crisis, a struggling economy, a divided party and a resurgent opposition, a lot is already going wrong. He may well be able to win back recently disaffected Tory-voters in the absence of party crises. But overall, he lacks the charisma and political talent to win back voters who have switched to Labour. If Truss was the Johnson continuity candidate, Sunak is the May continuity candidate – awkward, untested, and ultimately unable to unite a divided party.
Ell Folan is the founder of Stats for Lefties and a columnist for Novara Media.