Trip 31: Strikes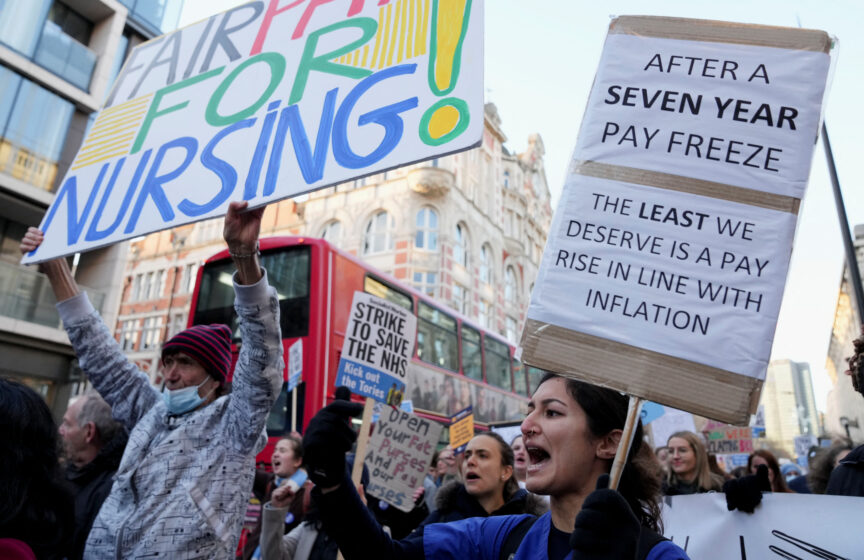 In the midst of Britain's biggest wave of industrial action in years, the gang turn their attention to the long and bloodied history of strikes. Who do we find on the picket line? Nadia, Keir and Jeremy explore a lineage that stretches back hundreds of years, from matchgirls to miners, from 1840s century Chartists to 2020s university lecturers, from smoggy cities to leafy suburbs.
Along the way they ask whether 18th century sailors were the original tech workers, why Britain's only general strike was a failure, and if civilisation itself might have started with a sex strike. Plus, the gang discuss their favourite pro-union hits from Paul Robeson, Judy Collins, The Flying Pickets and more.
An ever-expanding playlist of all the music discussed on the show can be found on Spotify. Subscribe to the ACFM mailing list for more updates from the home of the weird left.
Music: Strawbs – 'Part of the Union' / Florence Reece – 'Which Side Are You On?' / Judy Collins – 'Bread and Roses' / Bev Grant – 'We Were There' / The Flying Pickets – 'Only You' / Paul Robeson – 'Joe Hill'
Books and pamphlets: William Benbow – Grand National Holiday, and Congress of the Productive Classes / E. P. Thompson – The Making of the English Working Class
Films: Pride / Made in Dagenham
Published 5 February 2023