Our Elites Are on Autopilot and I Think I Know Why
For decades they've had it easy - now they're just waiting to retire.
13 April 2023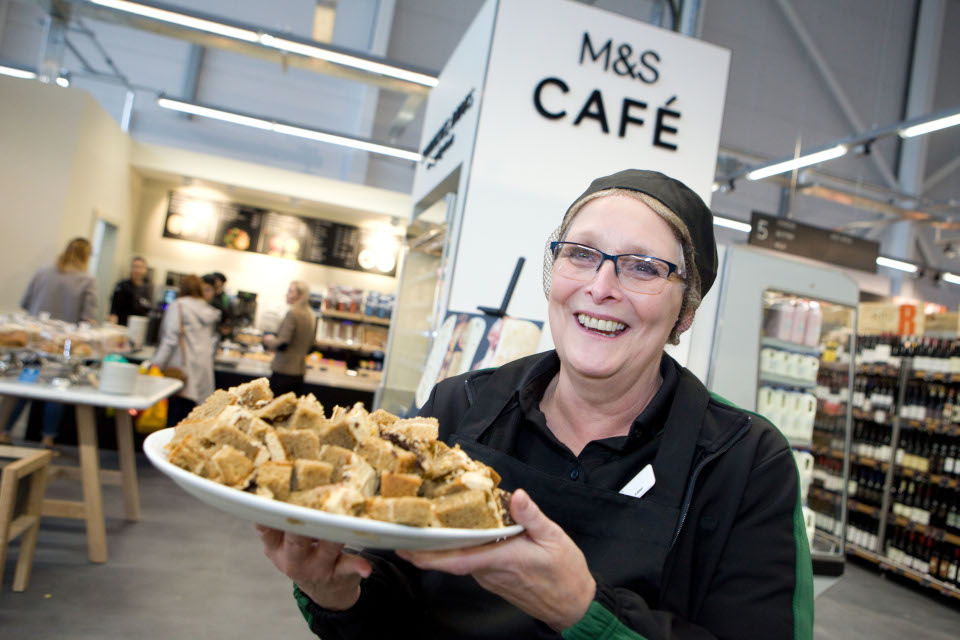 'For parents, renters and generally anyone under 45, higher inflation feels like the final straw. But for middle-class pensioners, it's closer to a minor interruption.'
Food prices are 18% higher than twelve months ago, rent has increased by 11.5% and gas prices have more than doubled. Meanwhile, the Bank of England interest rate, virtually zero at the start of last year, is presently 4.25%. It's hardly surprising, then, that one in three adults is now struggling to keep up with rent or mortgage payments.
This alone would be sufficient for a place in the history books: an annus horribilis before normality returns and life gets slightly better. But there's a problem if you are expecting that, because 2023 could turn out to be just as bleak.
According to one study commissioned by the Guardian, those earning £12,570 will be £348 worse off over the next twelve months. Annual council tax bills now average more than £2,000 for the first time ever, while local services are downsized or cancelled. It's the same for water bills, about to rise by 7.5% – their largest increase for two decades. 
When it comes to inflation, which ticked up again in February, the Bank of England governor claims we are over the worst. Yet Andrew Bailey's expectations of inflation to fall below 2% by 'early 2024' are an act of faith rather than a serious conclusion. His reasoning, along with that of his colleagues, is simply that inflation will inevitably return to where it has been for most of the last two decades – because the near future must look like the recent past. But that isn't serious analytical thinking, it's a cognitive bias.
Of greatest concern, though, isn't the data regarding how bad last year, and this, have been for living standards – nor the blind optimism that things will rapidly improve. Instead, it's how objectively terrible conditions have been met with a collective shrug from the political and media elite. 
Why such indifference from those in power? Why hasn't the experience of the last decade, and what now seems to be a looming mini-depression, jolted Britain's bourgeois into action? Earlier this week the IMF predicted that even Russia's economy would see better growth than Britain's this year – yet 'serious politics' at Westminster means more of the same. Indeed Britain's politicians remain so self-assured that Jeremy Hunt feels qualified to give advice to Joe Biden on growing the green energy sector. Why is such incuriosity, coupled with ideological certainty, still so prevalent across both major parties? 
I think I found at least part of the answer last week, while working in a Marks and Spencer cafe in Bournemouth. It was a weekday, yet the queue for a currant bun felt like entering the Ministry of Sound in 2004; the town centre may be dead, but Castlepoint M&S felt like a superclub with twenty-minute waiting times for refreshments.
Virtually everyone was over 60 – to be expected given the time and day. But what struck me was the dissonance between the cafe, with its conspicuous affluence, and the town's high street – riddled with empty shop fronts. Biting into my chocolate flapjack, this suddenly felt like a one-stop focus group for why anyone still votes Tory. 
The M&S daytime posse, like the public more broadly, might feel a little poorer than last year. But in contrast to the working-age population, particularly those who rent, the world since 2008 has been kind to them. Private pensions have done well, and the state pension has been insulated from austerity (it's about to rise by 10% this year too). House prices have been buoyant, even seeing a 20% increase since the first lockdown. For all the talk of a long-awaited collapse, they have now risen for three successive months. For younger parents, renters – and generally anyone under 45 – higher inflation feels like the final straw. For propertied, middle-class pensioners, however, it's closer to a minor interruption amid a tsunami of good news. 
This has profound implications for long-term problem-solving because it is this older, wealthier demographic – as well as those soon to join its ranks – who comprise Britain's elite. While the average MP has sat consistently in the 50-59 age bracket since the 1970s, the number of FTSE CEOs in their 60s has doubled since the late 1990s. Meanwhile, the average non-executive board director is over 60. In the media, the editors of the Guardian, Daily Mail, Telegraph, Mirror and Independent range from their early 50s to their early 60s. These are the highest positions of influence in British civil society, but they are emblematic of something far wider. 
Of course, the basis of such jobs has always been seniority (although the editor of the Sunday Times being 39, as Harold Evans was in 1967, now seems unthinkable). And then there is the added issue of demographic ageing: as society grows older it is inevitable our elites will as well. 
But this also means those with power and influence have an entirely different relationship to the economy than most people who work. Far from 'just about managing', they are positively flush – the overwhelming winners in a country facing two decades of stagnation. For them, childcare costs of £2000 a month are just a worrying story in the Sunday papers. The renting crisis? A distant concern, plaguing their children's friends. Many of these people aren't retired just yet, but the uplands of a few decades spent in M&S cafes, retail parks and on foreign cruises is fast approaching. 
So my theory is this: the only future on offer is national decline because, in part, those with power – in media, politics, and even certain trade unions – are just waiting to retire. They know that, in a few short years, it'll be them using their Sparks card to buy a pot of tea, while their other half peruses the food hall. In terms of the body politic, they've checked out. 
That is why the Financial Times can, without a hint of irony, praise the return to 'stability' as both Boris Johnson and Jeremy Corbyn disappear from view. Musing about stability while food inflation hits 18% might seem strange – and it is – but stability here should be viewed as code for another word entirely: inertia. The messy business of trying to address the housing crisis, falling living standards and regional inequality can be left to others. Whether we can meet future pension obligations, or upgrade our infrastructure to keep pace with a rising Asia, are matters for future generations to dwell on. Indeed these are questions that are no longer asked, let alone answered, by our elite. Actively discounting the interests of future generations – from climate change to simply building stuff – is now the central pillar of political moderation. 
In previous eras it has been young people driving a culture of nihilism – think punk in the 1970s or James Dean in the 1950s. Today it is the old. As the nation goes from bad to worse, our most powerful elders – part of an enormous age cohort – are more interested in their begonias.
Correction 17/04/23: An earlier version of this article said the Bank of England interest rate was 4.75%. It has been corrected to 4.25%. 
Aaron Bastani is a Novara Media contributing editor and co-founder.